Hello and welcome to this thing we're doing where we help you figure out what you're gonna put in your mouth this week. Some of these are recipes we've tried, some of these are recipes we're looking forward to trying, all of them are fucking delicious. Tell us what you want to put in your piehole or suggest your own recipes, and we'll talk about which things we made, which things we loved, and which things have changed us irreversibly as people. Last week, we fell in love with nopales.

Did you know that pomegranate season in the northern hemisphere runs from September through February? And in the southern hemisphere, it goes from March until May? According to my calculations, this means that wherever you are in the world, today is a prime time to start collecting pomegranate recipes!
---
---
The pomegranate salsa component of this recipe is really good and really easy to make! The chicken is right on the edge of being too much work to be worth it, though. Next time I make this, I'll either do the slow cooker method or wait until I have leftover chicken to use up.
---
---
Dried apricots in stuffing! What a revelation.
---
---
---
---
You know, I don't even really like it when people use the word "exotic" to describe ingredients (much less people). This rice looks really tasty, though.
---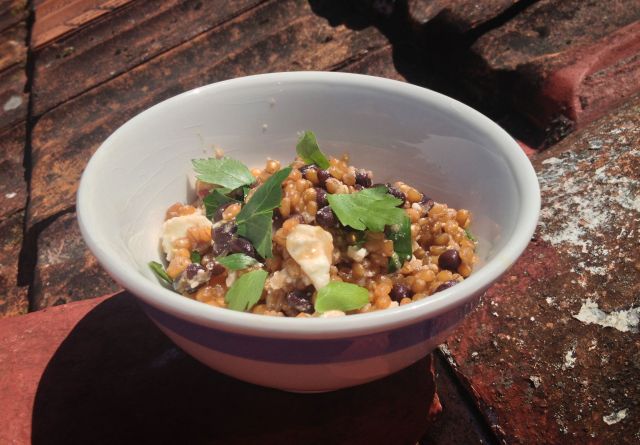 ---
---
---
---
---
---
---
---
---
---
---
---
Remember Wilder Hungers? I miss that column. Anyway, one day Gabi found herself with too much with Japanese eggplant, so she made this beautiful thing.
---
---
---
---
---
---
---
"I thought I'd share this Cinderella style dish that takes the humble chicken thigh and transforms it into a bejewelled goddess." I mean, yes?
---
This dish is magic. It's my favorite stew recipe of all time. I like to make it with cherry pilaf and revel in how fantastic it is to be alive at a time when recipes like this are accessible to me (thanks, internet!).
---
---
---
I substituted pomegranate molasses in for regular molasses and that was a very solid decision. I could eat onions in this glaze forever, probably.
---
In this recipe, Ali rectifies her earlier mistake of not including pomegranate in her mulled wine recipe. She also explains how to properly de-seed a pomegranate:
I favour the Alton Brown method. Slice the ends off and score the skins. Fill a bowl with water and break the pomegranate apart under water—that way you don't spray yourself with red juice. Lightly but assertively brush the seeds off the rind, also under water. The rind floats to the top and the seeds sink to the bottom.
---
---
---
---
---
---
---
---
---
---
---
---
Attention: this recipe only takes three ingredients and about five minutes of hands-on time. Pretty sure you need this in your life/mouth.