Spring is a time for looking around and appreciating all the things that made it worth getting through winter — crocuses! Peeps! cute shoes! And of course new book releases. Here are novels, YA titles, memoirs, poetry collections, and more that we think you'll absolutely love. What are you excited about reading this spring?
With unflinching honesty and lyrical prose, spanning from 1960s Hawai'i to the present-day struggle of a young woman mourning the loss of a father while unearthing truths that reframe her reality, Long Live the Tribe of Fatherless Girls is equal parts eulogy and love letter. It's a story about trauma and forgiveness, about families of blood and affinity, both lost and found, unmade and rebuilt, crooked and beautiful.
Check out Vanessa's beautiful interview with T Kira about this book and more!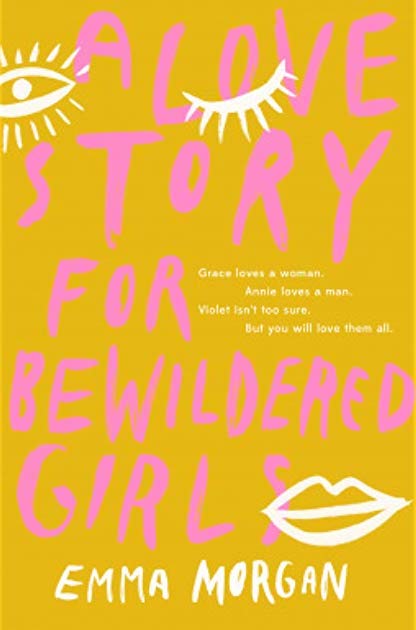 When Grace meets a beautiful woman at a party, she falls suddenly and desperately in love. At the same party, lawyer Annie meets the man of her dreams – the only man she's ever met whose table manners are up to her mother's standards. And across the city, Violet, who is afraid of almost everything, is making another discovery of her own: that for the first time in her life she's falling in love with a woman.
A People's History of Heaven centers on five best friends, girls who go to school together, a diverse group who love and accept one another unconditionally, pulling one another through crises and providing emotional, physical, and financial support. Together they wage war on the bulldozers that would bury their homes, and, ultimately, on the city that does not care what happens to them. This is a story about geography, history, and strength, about love and friendship, about fighting for the people and places we love–even if no one else knows they exist. Elegant, poetic, bursting with color, Mathangi Subramanian's novel is a moving and celebratory story of girls on the cusp of adulthood who find joy just in the basic act of living.
Squad, Mariah MacCarthy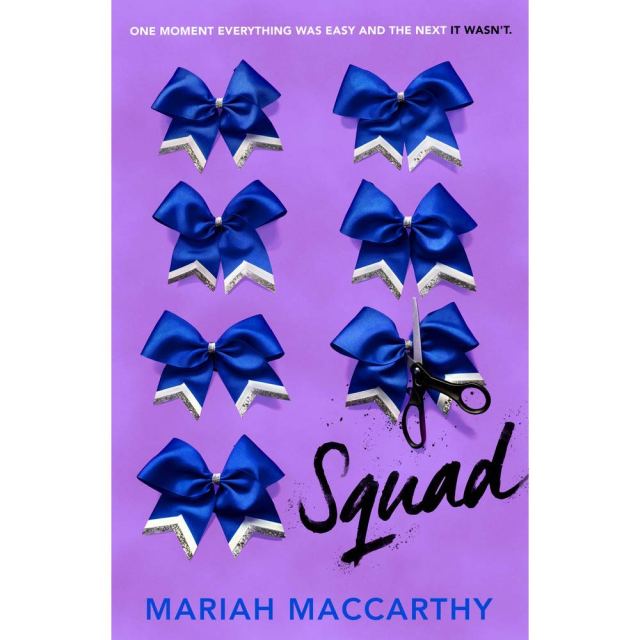 Jenna Watson is a cheerleader. And she wants you to know it's not some Hollywood crap: they are not every guy's fantasy. They are not the "mean girls" of Marsen High School. They're literally just human females trying to live their lives and do a perfect toe touch. And their team is at the top of their game. They're a family. But all that changes when Jenna's best friend stops talking to her. Suddenly, she's not getting invited out with the rest of the squad. She's always a step behind. And she has no idea why. While grappling with post-cheer life, Jenna explores things she never allowed herself to like, including LARPing (live action role playing) and a relationship with a trans guy that feels a lot like love. When Jenna loses the sport and the friends she's always loved, she has to ask herself: What else is left?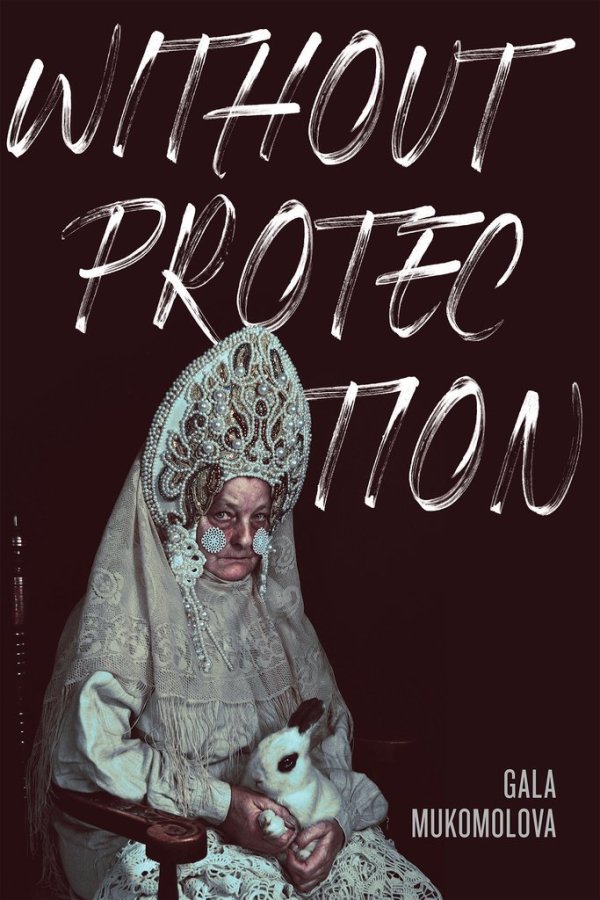 In poems rich with sensuality and discord, Mukomolova explores her complex identity―Russian, Jewish, refugee, New Yorker, lesbian― through the Russian tale of Vasilyssa, a young girl left to fend for herself against the witch Baba Yaga. Heavy with family and fable, these poems are a beautiful articulation of difference under duress.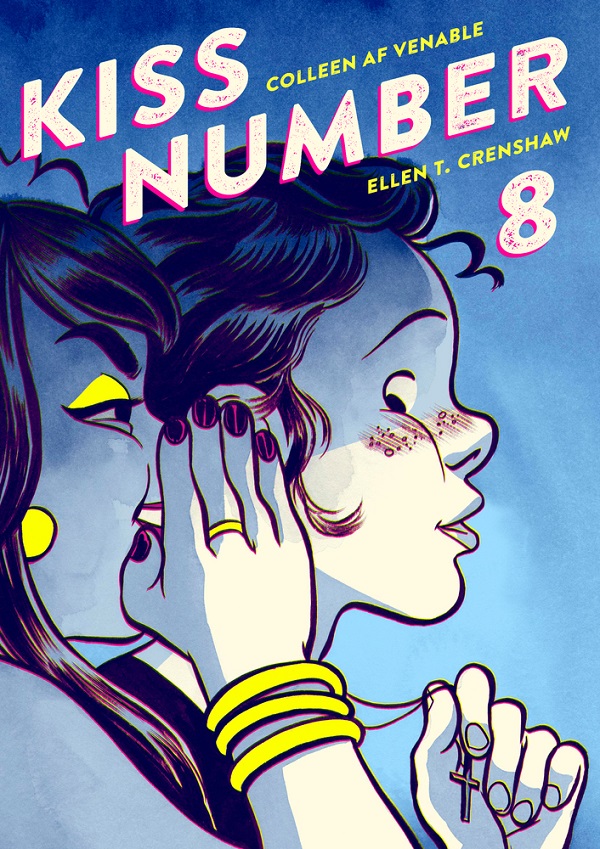 In our YA books to look forward to this year, Casey wrote:
The first seven kisses of Amanda's 16 years of life have all been unremarkable at best … but nothing compares to the terrible kiss number eight and the horribleness that followed. As Amanda tries to navigate the aftermath of the kiss, she also deals with falling for her BFF and a family secret that her parents are hiding from her. A coming-of-age graphic novel!
Once and Future, Amy Rose Capetta and Cori McCarthy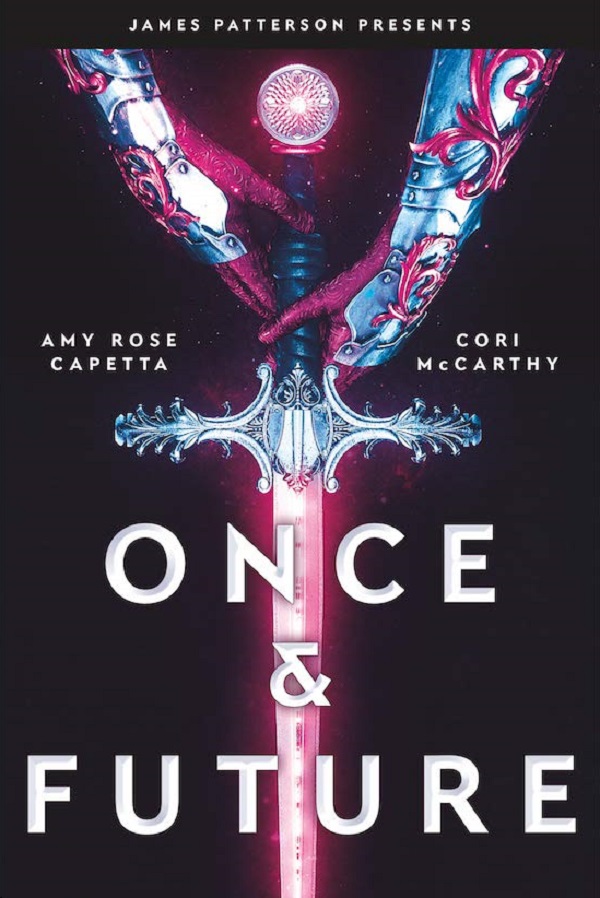 In this gender-flipped sci fi myth retelling, Ari, aka the reincarnation of King Arthur, is an illegal immigrant being chased by a mega corporation. Now that she's pulled a magic sword from its resting place on Earth, she and cranky wizard Merlin are about to start a revolution to bring peace and justice to all humankind. No big deal.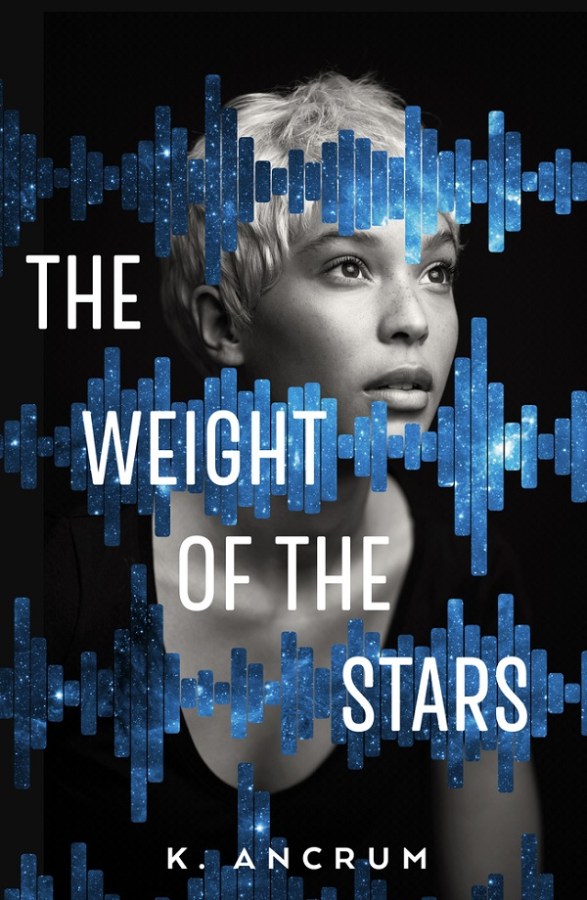 A near-future YA title with a butch protagonist that Casey described like so:
Ryann dreams of space. But the butch girl who lives on the wrong side of town in a trailer is never going to achieve that goal. When she meets fellow misfit Alexandria, Ryann learns that Alexandria's mother is an astronaut who volunteered for a one-way mission to the edge of the solar system. As they spend time together trying to catch nightly radio signals from Alexandria's mom, their slow-burn romance inches along.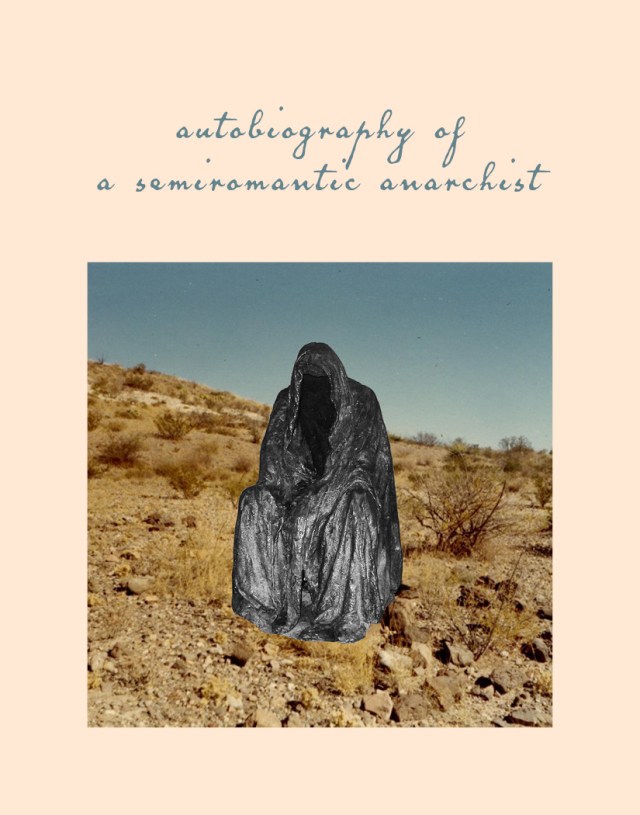 ortiz asks us to peer into the post-apocalyptic landscape of our times. The voice of these poems is ragged and sensual, wearing the scars of a life lived in protest just by loving. It seduces us with the tantalizing declaration that it knows all the possible ways a world ends. Despite the promise of certain death, the voice still beckons, offering us the possibility being side by side through the blast, if only to face the end together.
(Check out mónica's work published on Autostraddle!)
Soft Science explores queer, Asian American femininity. A series of Turing Test-inspired poems grounds its exploration of questions not just of identity, but of consciousness―how to be tender and feeling and still survive a violent world filled with artificial intelligence and automation. We are dropped straight into the tangled intersections of technology, violence, erasure, agency, gender, and loneliness.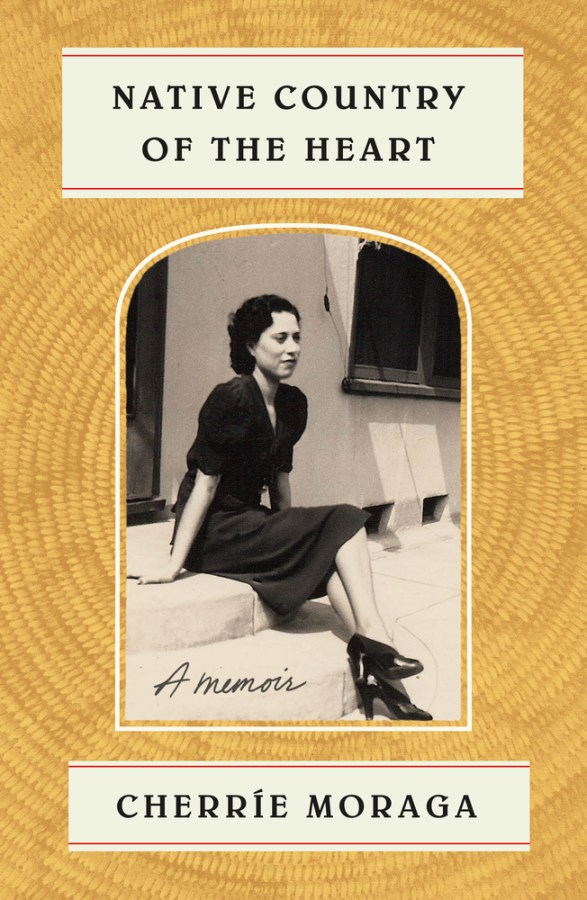 Native Country of the Heart: A Memoir is, at its core, a mother-daughter story. The mother, Elvira, was hired out as a child, along with her siblings, by their own father to pick cotton in California's Imperial Valley. The daughter, Cherrie Moraga, is a brilliant, pioneering, queer Latina feminist. The story of these two women, and of their people, is woven together in an intimate memoir of critical reflection and deep personal revelation.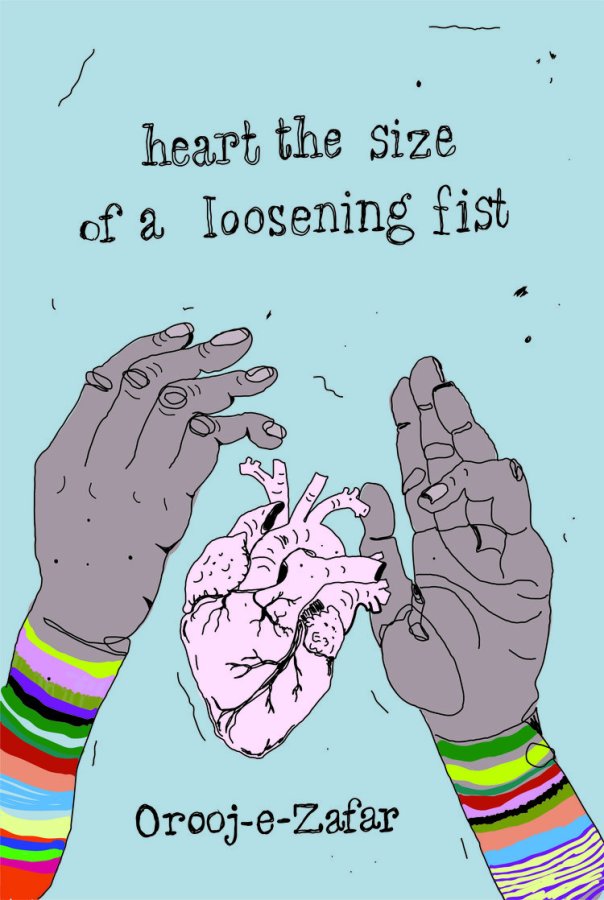 these poems were my way of navigating through a myriad of childhood & relationship abuse. in this body of work, I explore my petri dish of mental illnesses, release the never-ending tension of anxiety & aerate the shutters of my depression, only to find so much resilience in myself & the work that I've produced for this collection.-Orooj -e- Zafar
In the fall of 2017, the acclaimed writer and musician Vivek Shraya began receiving vivid and disturbing transphobic hate mail from a stranger. Acclaimed artist Ness Lee brings these letters and Shraya's responses to them to startling life in Death Threat, a comic book that, by its existence, becomes a compelling act of resistance. Using satire and surrealism, Death Threat is an unflinching portrayal of violent harassment from the perspective of both the perpetrator and the target, illustrating the dangers of online accessibility, and the ease with which vitriolic hatred can be spread digitally.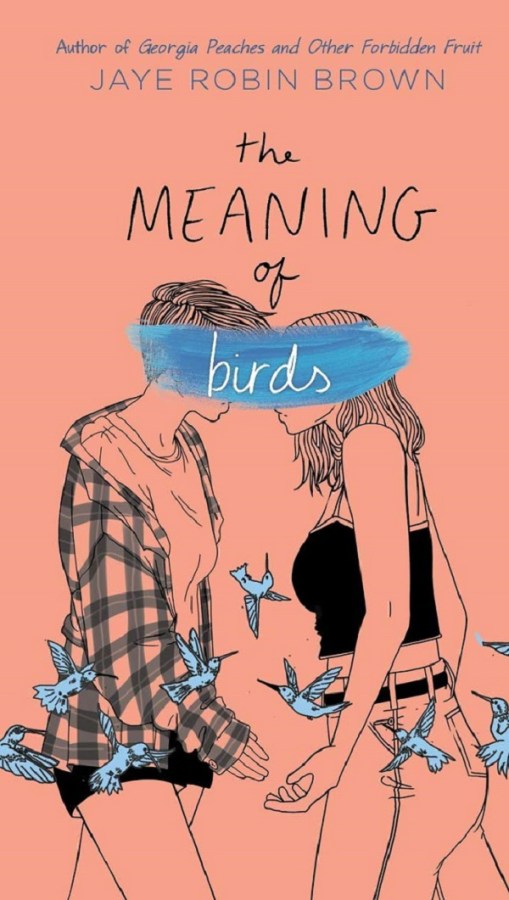 Before: Jess has always struggled with the fire inside her. But when she meets Vivi, everything changes. As they fall for each other, Vivi helps Jess deal with her anger and pain and encourages her to embrace her artistic talent. And suddenly Jess's future is a blank canvas, filled with possibilities.
After: When Vivi unexpectedly dies, Jess's perfect world is erased. As she spirals out of control, Jess pushes away everyone around her and throws out her plans for art school. Because art is Vivi and Vivi is gone forever. Right when Jess feels at her lowest, she makes a surprising friend who just might be able to show her a new way to channel her rage, passion, and creativity. But will Jess ever be able to forge a new path for herself without Vivi?
Starworld, Audrey Coulthurst and Paula Garner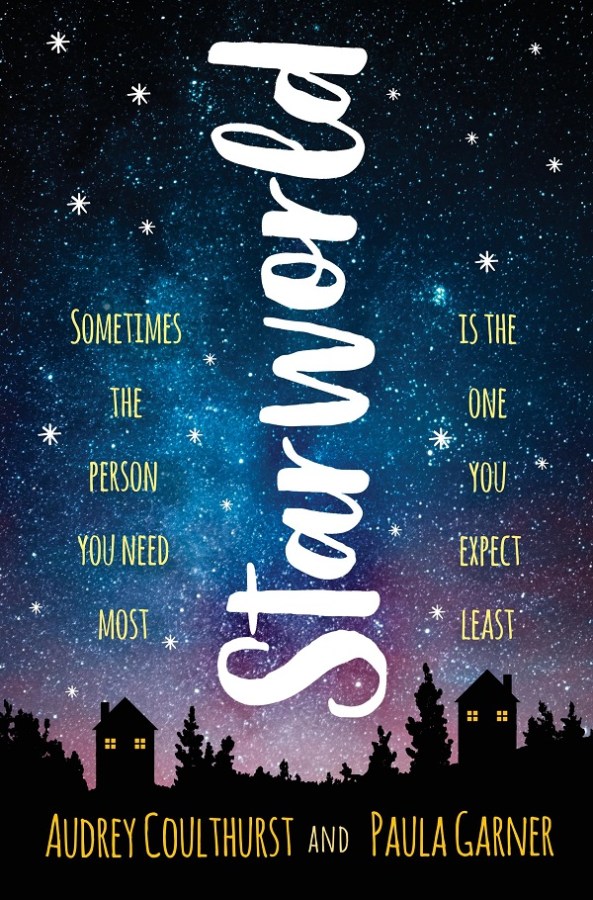 A collaborative contemporary YA title described by Casey thusly:
Loner Sam and popular girl Zoe don't have much in common except wanting to escape reality. After serendipitously exchanging phone numbers, they end up creating "Starworld," a private fantasy universe where they can be themselves and go on adventures. But when Sam ends up crushing on Zoe, can their safe space survive?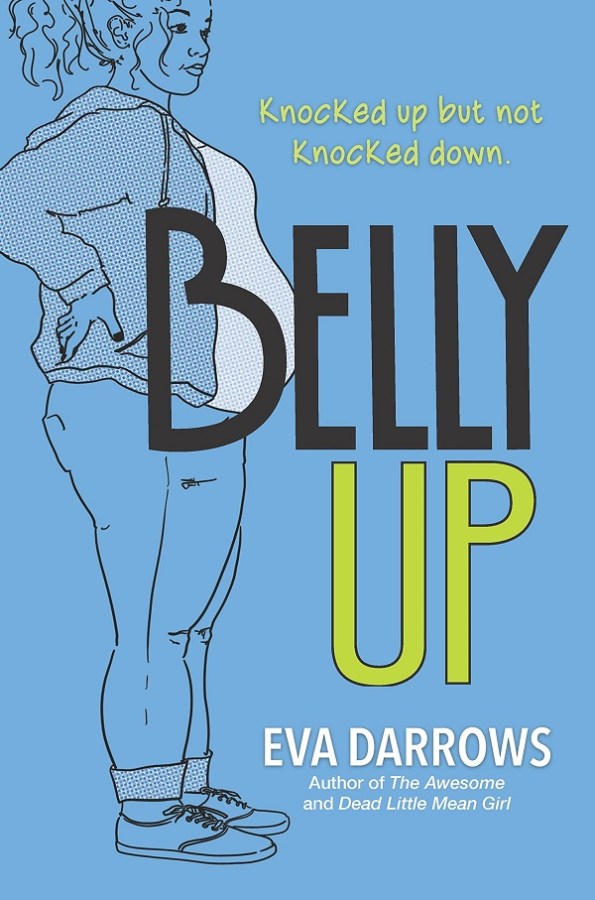 A fairly light entry in the teen pregnancy YA sub-genre, Belly Up features 16-year-old Serendipity. Serendipity wasn't planning to get drunk and accidentally pregnant her last night before moving to a new town, but it's what happened. Now she's not only the new girl at school, but the new pregnant girl. Look out for bisexual, biracial, fat, and ace representation!
Lou just landed a summer job at an awesome theme park; unfortunately, she's playing the part of a giant hot dog. Also unfortunate is the fact that her crush already has a girlfriend and her BFF Seeley mysteriously wants nothing to do with Lou's attempts to set her up with the perfect girl. Have you been looking for a great queer teen girl rom com? This is it!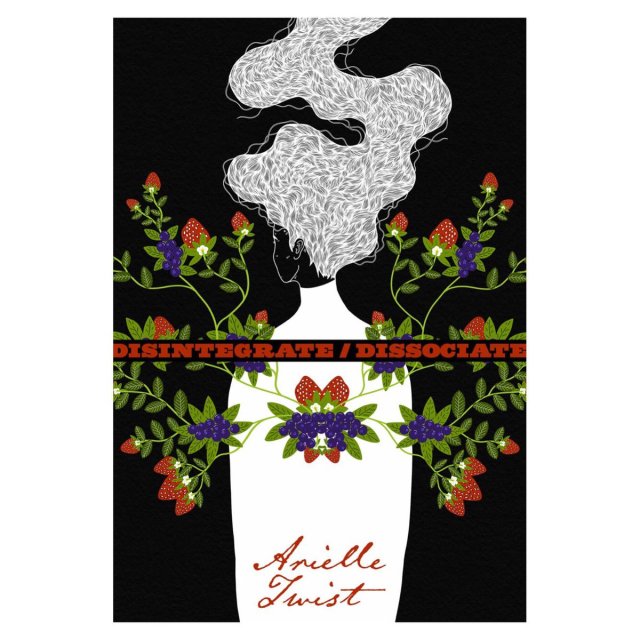 In her powerful debut collection of poetry, Arielle Twist unravels the complexities of human relationships after death and metamorphosis. In these spare yet powerful poems, she explores, with both rage and tenderness, the parameters of grief, trauma, displacement, and identity. Weaving together a past made murky by uncertainty and a present which exists in multitudes, Arielle Twist poetically navigates through what it means to be an Indigenous trans woman, discovering the possibilities of a hopeful future and a transcendent, beautiful path to regaining softness.
Perpetually awkward Nima Kumara-Clark is bored with her insular community of Bridgeton, in love with her straight girlfriend, and trying to move past her mother's unexpected departure. After a bewildering encounter at a local festival, Nima finds herself suddenly immersed in the drag scene on the other side of town. Macho drag kings, magical queens, new love interests, and surprising allies propel Nima both painfully and hilariously closer to a self she never knew she could be—one that can confidently express and accept love. But she'll have to learn to accept lost love to get there.
Hannah's a witch, but not the kind you're thinking of. She's the real deal, an Elemental with the power to control fire, earth, water, and air. Hannah spends most of her time avoiding her ex-girlfriend (and fellow Elemental Witch) Veronica, hanging out with her best friend, and working at the Fly by Night Cauldron selling candles and crystals to tourists, goths, and local Wiccans. But dealing with her ex is the least of Hannah's concerns when a terrifying blood ritual interrupts the end-of-school-year bonfire. Evidence of dark magic begins to appear all over Salem, and Hannah's sure it's the work of a deadly Blood Witch. The issue is, her coven is less than convinced, forcing Hannah to team up with the last person she wants to see: Veronica. Isabel Sterling's delightful, suspenseful debut is equal parts sweet romance and thrilling mystery. With everything she loves on the line, Hannah must confront this murderous villain before her coven–and any chance she has with the a girl–is destroyed.