2 Broke Girls "And the 90s Horse Party" episode showcases our favorite character, the lesbian horse. Unfortunately, the horse was being taken advantage of once again. After being locked in a yard and surviving on carrots alone, the horse has to go on much more than the usual Starbucks run. It has to cart around hipsters so Max can pay off her student loan bill. Where's Hermione when you need her?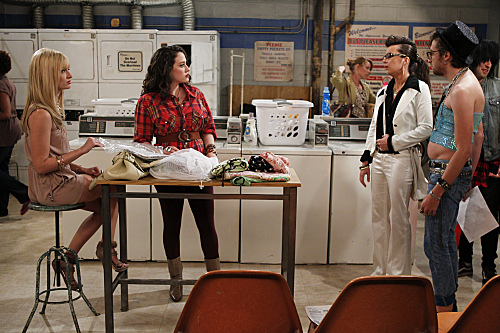 The "young people please relate to this show" joke
Kay Jean: Laundromat's closing early. We've rented it out for our 80s pop up disco party.
Kat: Shouldn't it be called an 80's lame hipsters will do anything to be ironic and lame party?
The dark joke
Kat: Wow, on my Sweet Sixteen my mom took a bunch of jagged little pills and I had to drive her to the emergency room to get her stomach pumped.
Caroline: Was your childhood based on the novel "Push" by Sapphire?
The edgy joke
Caroline: He's gone. I don't get to shove this in his face. It would have been nice to put my wad in his face for a change.
The non-PC joke
Caroline: Max, everyone keeps telling me they can't decide. It's like a support group for bisexuals.
The "is that racist joke?"
Caroline: Max, I interned at Merrill Lynch…
Max: If you keep talking, I'm going to Merrill Lynch myself.
The vagina joke
Max: I hate that college won.
Caroline: Didn't you get anything out of it?
Max: You mean besides mono and an art teacher whose idea of finger painting was a little more finger than painting?
The joke that leads to a lot of questions
Max: You look like a lesbian I made out with once on a dare.
Will they be flashing back to this moment on the show? If so, when? Have they cast this role?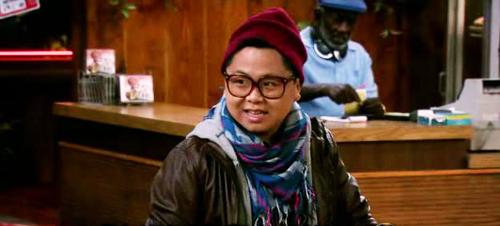 I applaud those of you sticking it out until May sweeps when this lesbian subtext will hopefully shine brighter than your neighborhood gold star.