In a truly amazing blaze of glory, 2 Broke Girls returned with its first episode since the TCA debacle. I think Martin Luther King Jr. wrote this episode. Super far from all things racist the cold open was. It featured Max and Caroline confronting Oleg for his sexual harassment by returning the favor. The best way to get a pervy guy to stop hitting on you is to hit on HIM! Laughs forever.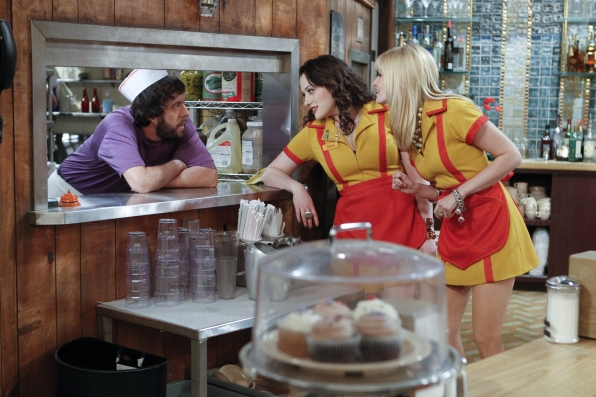 After the guy upstairs dies, Caroline decides they should know the rest of their neighbors. If I was their neighbor, they would already know me because I would have told them to get rid of the smelly ass horse they kept in the yard. I don' t understand the urge to get to know your neighbors unless they happen to be a calendar girl. That's just more people you have to pretend to care about. Anyway, here's where it gets still not good. They think the new upstairs neighbor is a madam. Do you for some odd reason think that sex workers are people? Then you are going to want to have sex for money with this episode!
The "young people please relate to this show" joke
Caroline: Max, this is life. Not Call of Duty: Modern Warfare 3.
The gay joke
Caroline: Max, come out.
Max: If I came out, it would not be for you. It'd be for that hot dragon tattoo girl.
The edgy joke
Caroline: I mean who does she think I am? Someone she can just buy off with a tube of Chanel?
Max: Well your legs did kind of snap back over your head pretty quick when she offered it.
The dark joke
Caroline: It's weird not to know your neighbors.
Max: No, it's weird not to know your father but by the time you're four you get over and it move on.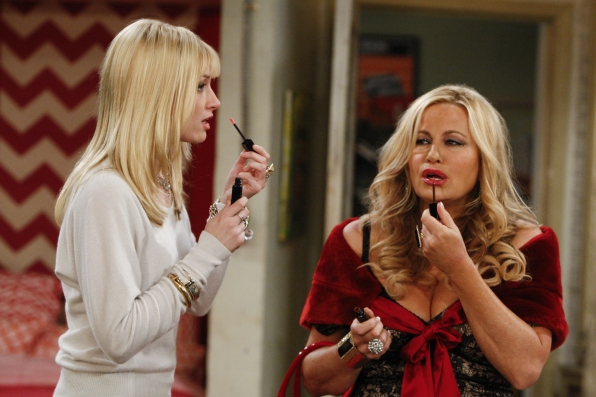 The non-PC joke
Caroline: "Hi, thanks for the lip gloss and the series of uncomfortable conversations with every lover I'll have the rest of my life."
Max: You don't need to tell them. They'll figure it out eventually.
The vagina joke
Max: More optimistic, right? On the other side of that door is all the money you lost. And then we move back into your townhouse and I masturbate in your tub for a change.
The joke that leads to a lot of questions
Max: You'd be a terrible hooker.
Wondering what exactly would make her a terrible hooker?
Caroline: I have a heart and soul and dreams and wanna fall in love and have a family.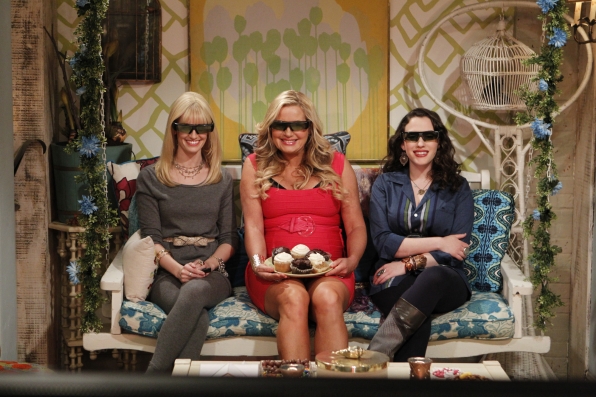 All in all, this episode was not racist. It had no time to be when it was too busy spewing the feminist agenda that accompanies all female-fronted comedies. I feel so empowered right now. It's almost like I could do whatever I wanted to with my body and be ok with it.