I can't say I've ever time traveled to Prince Edward Island circa 1908 to ask Lucy Maud Montgomery if Anne Shirley is bisexual. Neither have I used a Literatec to transport myself into the fictional realm of Green Gables. And while I have stood in front of Jane Austen's former home in Bath — 25 Gay St., in fact — I have not had the distinct pleasure of sitting down with her over tea to make sport of our neighbors and discuss the evolution of the word "queer" and Charlotte Lucas' place within that conceptual flowering. There's probably some super straight-person reason Harper Lee never married, and Daphne du Maurier definitely wrote those love letters to Gertrude Lawrence and Ellen Doubleday to practice her penmanship. What can any of us know, really, about anything, what with time being finite and language shifting beneath our feet like some kind of jargon earthquake. What's a kiss, you know?
Anyway, here are 18 more classic literary characters who are queer, whatever that means.
---
Charlotte Lucas, Pride and Prejudice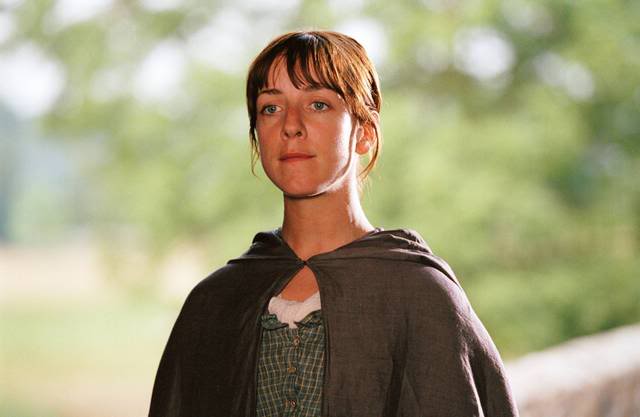 Without thinking highly either of men or of matrimony, marriage had always been her object; it was the only honourable provision for well-educated young women of small fortune, and however uncertain of giving happiness, must be their pleasantest preservative from want.
"I am not romantic, you know; I never was. I ask only a comfortable home; and considering Mr. Collins's character, connections, and situation in life, I am convinced that my chance of happiness with him is as fair as most people can boast on entering the marriage state."
---
Corporal Fife, The Thin Red Line
What could a guy do? Nothing, that was what … Unless guys helped each other out now and then. It was either that, or find yourself a queer cook or baker someplace, or it was nothing. Guys could help each other out, Bead supposed.

"Well, what do you say?" he said cheerfully. "Shall we help each other out?" I'll do it to you if you'll do it to me."

Bead, finding that he was not rebuffed, now became more confident in his voice and in his salesmanship. Apparently it made no difference to him and did not worry him that he was suggesting something homosexual … As he started to crawl over to Fife's side of the little tent he stopped and said: "I just dont want you to think I'm no queer, or nothing like that."
---
Scout Finch, To Kill a Mockingbird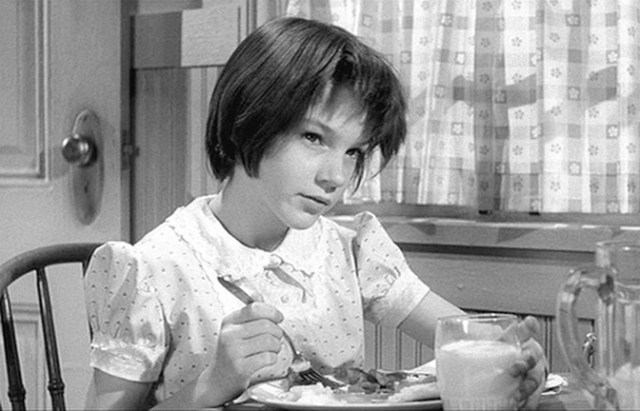 Aunt Alexandra was fanatical on the subject of my attire. I could not possibly hope to be a lady if I wore breeches; when I said I could do nothing in a dress, she said I wasn't supposed to be doing things that required pants. Aunt Alexandra's vision of my deportment involved playing with small stoves, tea sets, and wearing the Add-A-Pearl necklace she gave me when I was born; furthermore, I should be a ray of sunshine in my father's lonely life.
---
Frankie Addams, The Member of the Wedding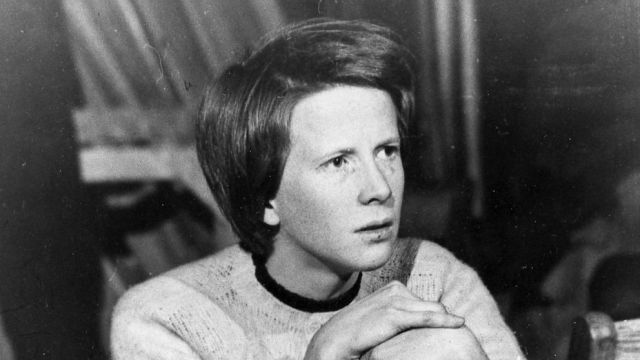 "She was afraid of these things that made her suddenly wonder who she was, and what she was going to be in the world, and why she was standing at that minute, seeing a light, or listening, or staring up into the sky: alone."
---
Jane Eyre, Jane Eyre
The refreshing meal, the brilliant fire, the presence and kindness of her beloved instructress, or, perhaps, more than all these, something in her own unique mind, had roused her powers within her … [Helen] suddenly acquired a beauty more singular than that of Miss Temple's—a beauty neither of fine color nor long eyelash, nor pencilled brow, but of meaning, of movement, of radiance.
---
Paul Varjak, Breakfast at Tiffany's
Breakfast at Tiffany's screenwriter George Axelrod:
"Nothing really happened in the book. All we had was this glorious girl—a perfect part for Audrey Hepburn. What we had to do was devise a story, get a central romantic relationship, and make the hero a red-blooded heterosexual."
---
Ruth and Idgie, Fried Green Tomatoes
"It's funny, most people can be around someone and they gradually begin to love them and never know exactly when it happened; but Ruth knew the very second it happened to her. When Idgie had grinned at her and tried to hand her that jar of honey, all these feelings that she had been trying to hold back came flooding through her, and it was at that second in time that she knew she loved Idgie with all her heart."
---
Mrs. Danvers, Rebecca
"Sometimes, when I walk along the corridor here, I fancy I hear her just behind me. That quick, light footstep. I could not mistake it anywhere…It's almost as though I catch the sound of her dress sweeping the stairs as she comes down to dinner. Do you think she can see us, talking to one another now? Do you think the dead come back and watch the living?"
She took the nightdress from the case and held it before me. "Feel it, hold it," she said, "how soft and light it is, isn't it? I haven't washed it since she wore it for the last time. I put it out like this, and the dressing gown and slippers, just as I put them out for her the night she never came back, the night she was drowned." She folded up the nightgown and put it back in the case. "I did everything for her, you know," she said, taking my arm again, leading me to the dressing gown and slippers. "We tried maid after maid but not one of them suited. 'You maid me better than anyone, Danny,' she used to say, 'I won't have anyone but you.'"
---
Jo March, Little Women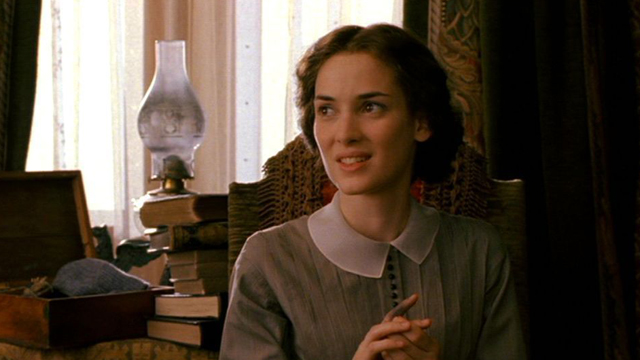 Don't laugh at the spinsters, dear girls, for often very tender, tragic romances are hidden away in the hearts that beat so quietly under the sober gowns, and many silent sacrifices of youth, health, ambition, love itself, make the faded faces beautiful in God's sight. Even the sad, sour sisters should be kindly dealt with, because they have missed the sweetest part of life, if for no other reason.
---
Alice, Alice's Adventures in Wonderland & Through The Looking-Glass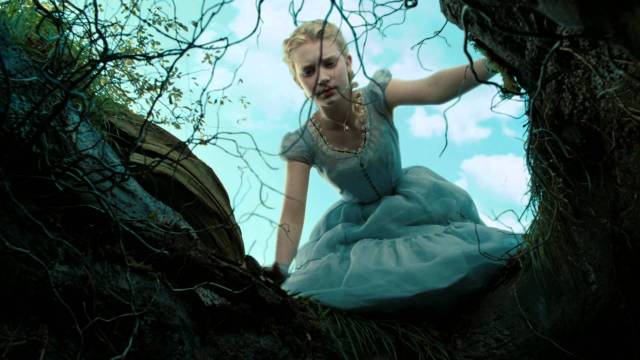 Come, hearken then, ere voice of dread, With bitter tidings laden,
Shall summon to unwelcome bed
A melancholy maiden!
---
Colin, The Secret Garden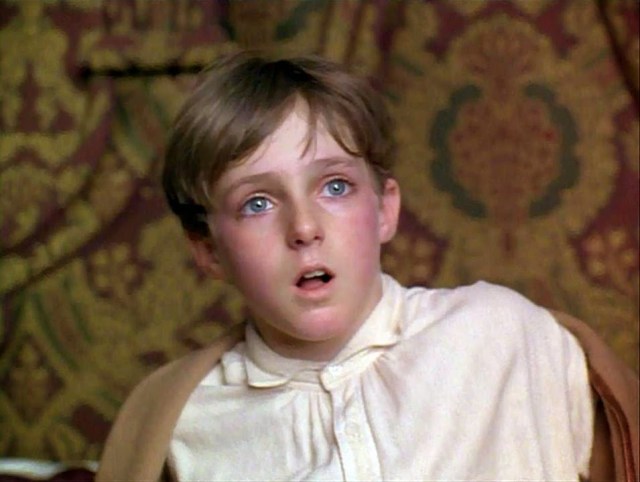 "Am I queer? I don't want to be queer."
"He's a sort of animal charmer and I am a boy animal."
---
Ruth and Naomi, The Book of Ruth, of the Bible
But Ruth replied, "Don't urge me to leave you or to turn back from you. Where you go I will go, and where you stay I will stay. Your people will be my people and your God my God. Where you die I will die, and there I will be buried. May the Lord deal with me, be it ever so severely, if even death separates you and me."
---
David and Jonathan, also of the Bible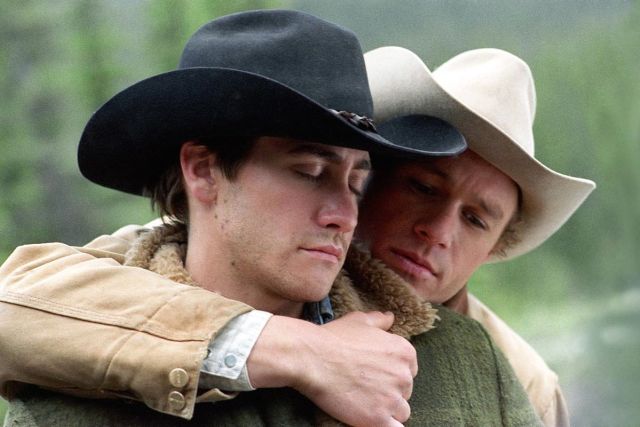 It came to pass, when he [David] had made an end of speaking with Saul, that the soul of Jonathan was knit with the soul of David, and Jonathan loved him as his own soul …Then Jonathan and David made a covenant, because he loved him as his own soul.
Very pleasant hast thou been unto me: thy love to me
was wonderful, passing the love of women.
---
Nick Carraway, The Great Gatsby
He smiled understandingly — much more than understandingly. It was one of those rare smiles with a quality of eternal reassurance in it, that you might come across four or five times in your life. It faced — or seemed to face — the whole external world for an instant, and then concentrated on you with an irresistible prejudice in your favor. It understood you just as far as you wanted to be understood, believed in you as you would like to believe in yourself, and assured you that it had precisely the impression of you that, at your best, you hoped to convey.
Holden Caulfield, The Catcher in the Rye
Holden on ladies:
"I know you're supposed to feel pretty sexy when somebody gets up and pulls their dress over their head, but I didn't."
Holden on dudes:
"He always walked around in his bare torso because he thought he had a damn good build. He did, too. I have to admit it … I was only horsing around, naturally. That stuff gives me a bang sometimes."