I'm really lucky to know some pretty cool Latinxs doing amazing work in the community and who fight for social justice every single day. I love our conversations and always feel like my heart and brain grew three times over the course of our discussions. Listening to these queer and feminist Latinx podcasts make me feel that way too. The Latinx hosts of these podcasts aren't afraid to talk about what they believe in and tackle politics, racial justice, gender and sexuality— all while having loads of fun.
These podcasts are for the chingonas, the jotxs, and the baddass Latinxs who need some audio magic in their lives.
Here are 17 queer and feminist Latinx podcasts to get into immediately:
--- Queer Cuban-American writer Miriam Zoila Pérez and queer Venezuelan writer Verónica Bayetti Flores co-host a podcast showcasing "the fabulous mezcla" of Latinx music. Every other Friday, they bring you the hottest tracks in alternative and mainstream Latinx music, throwback to some old hits, and spotlight emerging artists — all while talking about it through a queer feminist lens. Hell yeah! One of my favorites is the episode on Problematic Faves.
Listen to Radio Menea on soundcloud, iTunes, Sticher, or Google Play.
---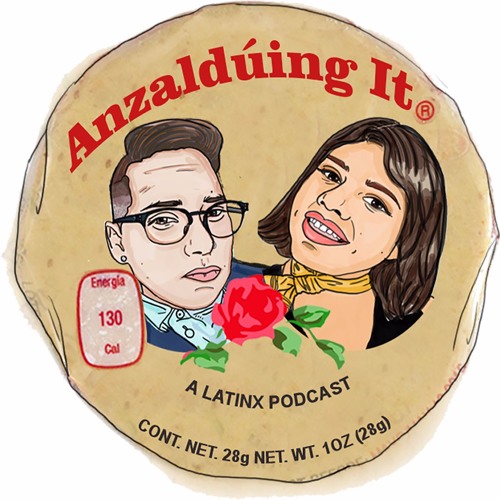 Queer bffs Angélica Becerra and Jackie Cáraves bring you a new podcast discussing politics, pop culture, horoscopes and life on the borderlands. As Jackie mentions in the first episode, "Anzalduing It" refers to the code switching Chicanos and other people of color experience, which is explored in Gloria Anzaldua's Borderlands. "I'm 'anzalduing it' todo el tiempo" is a sentiment I deeply identify with too! Angélica's art work was featured in Autostraddle's Latinx essay series, Our Pulse.
Listen on Soundcloud or iTunes.
---
Jotxs y Recuerdos is a podcast archiving queer history in the Rio Grande Valley, where I grew up. It's a dope podcast that talks to LGBTQ folks from the borderlands and their lived experiences. The host Alexandra Nichole Salazar Vasquez talks to her queer mom and her trans dad for the first two episodes. The podcast's name is a play on words inspired by Selena's 1995 hit song "Fotos y Recuerdos." Alexandra reclaims the word "jotxs," which is the non-gendered spelling of "joto" or "jota," a Spanish slur used against queer people.
Listen to Jotxs y Recuerdos on Neta, a bilingual multimedia platform from the Rio Grande Valley or on iTunes.
---
Locutorreando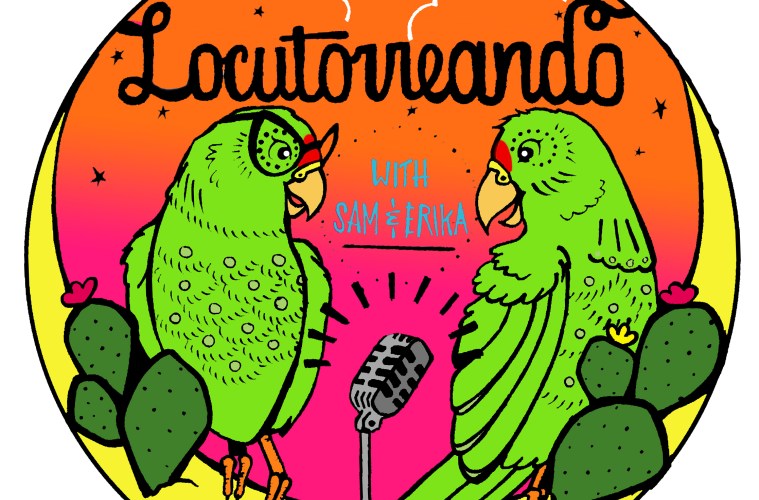 Queer friends Sam and Erika amplify the social justice work of brown queer women and femmes on the border in their podcast, Locutorreando.
Listen to it on Neta, a bilingual multimedia platform from the Rio Grande Valley.
---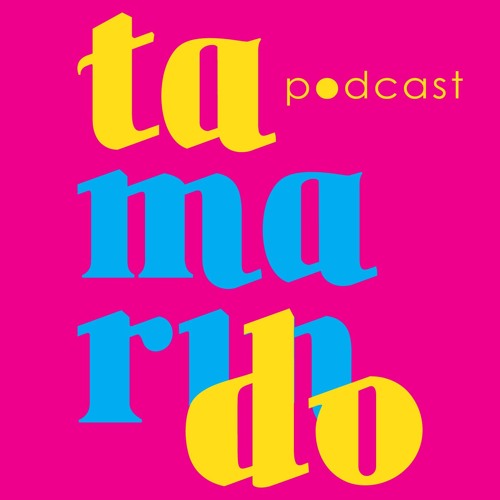 Tamarindo is a socially conscience podcast hosted by amigos Brenda Gonzalez and Luis Octavio who talk about politics, food, music and life. They tackle topics like rape culture, police brutality, and immigration but also keep it fun with their friendly banter. Check out episodes that uplift the work of Latina leaders and explores LA's queer history.
Listen on Audioboom or iTunes.
---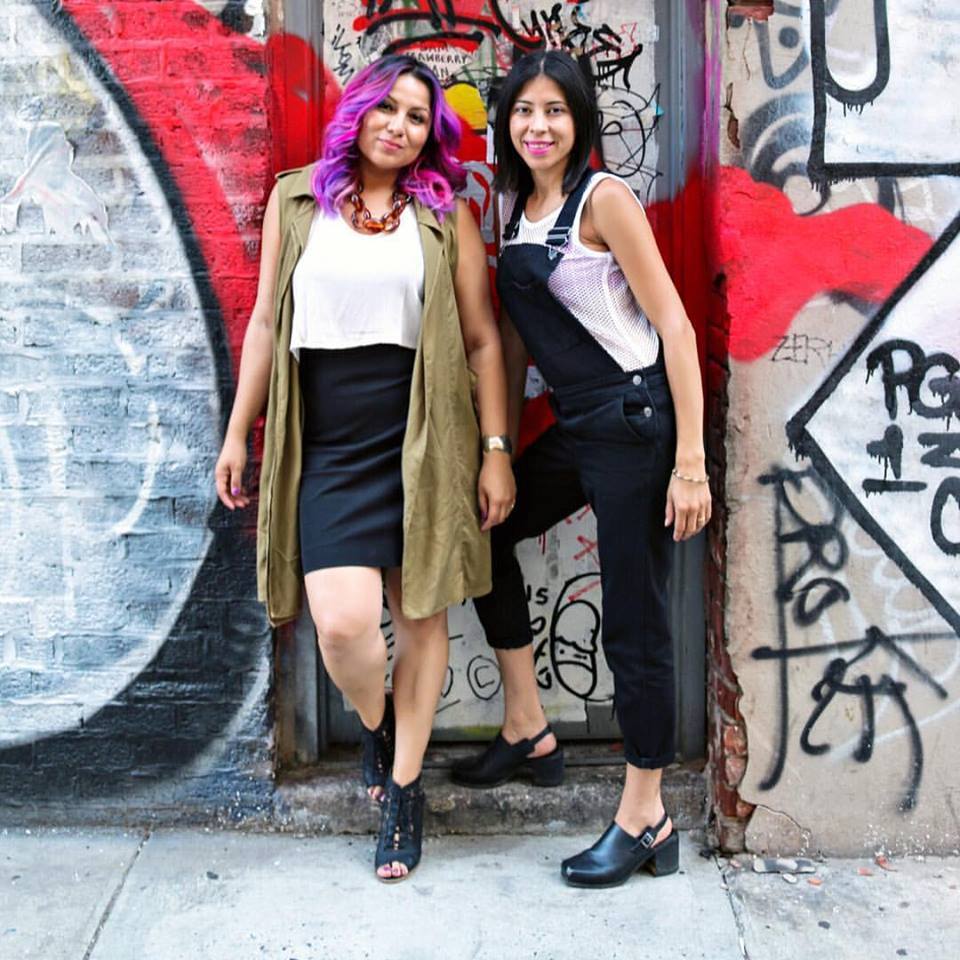 Cindy and Nathalie are childhood best friends that talk about sexuality, feminism and "embracing your inner bruja" on their podcast, Morado Lens. Morado is the Spanish word for purple which for them represents "creativity, magic, spiritually and the subconscious." They frequently have LGBTQ guests on their show to talk about their experiences including Valeria from Mestiza Magic, Cuban-American illustrator Cristy C. Road, and Puerto Rican transgender activist Erika Florenciani.
Listen to Morado Lens on iTunes.
---
LA-native rape crisis counselor, activist and writer Mala Muñoz and queer high femme and community organizer Diosa Femme bring you a #putapositive, radiophonic novela via Locatora Radio. Their podcast focuses on intersectional feminism, healing and celebrates "the experiences, brilliance, creativity, and legacies of femmes and womxn of color."
Listen on Soundcloud.
---
Yo, I know y'all love queer TV and films so I know this podcast is gonna be your jam. Myte and Fried Papita met over the internet like all good queer friends do and talk about all things gay on screen. They're based in North Texas and I live in Dallas so I hope we get to meet one day. As I'm currently obsessed with The Bold Type, you should check out their episode about Kadena.
Listen on iTunes.
---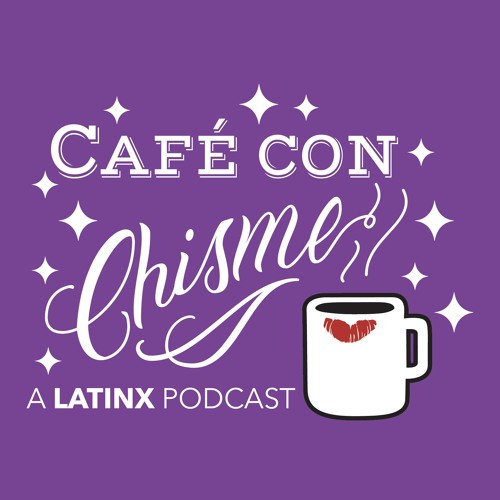 Siblings Sebastian and Yasmin Ferrada discuss "all things Latinx, race, pop culture, y más" in their podcast Café con Chisme. They start off the show with some pop culture chisme and then talk about their dating and sex experiences as a queer man of color and a woman of color.
Listen on soundcloud.
---
Las Vegas-based friends FavyFav and Babelito bring you a socially conscious podcast discussing race, gender, art and Latinx culture over lunch. FavyFav and Babelito love laughing and I can't help but laugh along with them. Get a sense of what they're all about from this awesome video by mitú.
Listen on iTunes.
---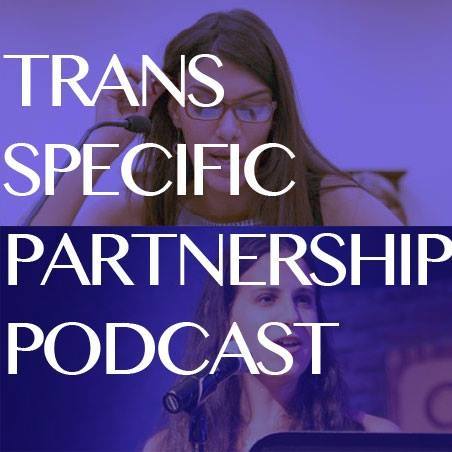 Trans Latina Joanna Cifredo and co-host Rebecca Kling unpack gender and sexuality issues and discuss everything from identity to pop culture through a trans lens. Their podcast is succinct, smart and witty.
Listen on Soundcloud.
---
Two Bronx Dominicanas Estephanie and Lena are talking about baggage — their baggage, your baggage and our baggage. Each week they talk about current events, politics, feminism and culture and help you get rid of your baggage. Here are two episodes all about queerness.
Listen on soundcloud or iTunes.
---
Yvette and Cynthia are two Latinas from working-class immigrant families navigating law school at Stanford and give their critical analysis of law and current events on their podcast, Cerebronas. They give you their legal perspective as women of color on everything from abortion laws to fair housing laws.
Listen on Soundcloud, iTunes, Stitcher and Google Play.
---
One of Autostraddle's favorite comedians El Sanchez co-hosts with Josh Chambers in a brand new podcast where they "do/watch/listen to/experience something that everyone agrees is terrible and ask, how bad could it be?" Did you know El and Josh are having a baby? Congrats y'all! Their second episode is all about discussing parenting strategies and how bad could it baby? Also, Mal Blum made the podcast's theme song!
Listen on iTunes or Google Play.
---
Joto and La Gurl is a new podcast that centers on queer and trans voices from the Southwest. It's hosted by Janice and Frankie who talk about identity, spirituality, race and RuPaul's Drag Race.
Listen on Soundcloud, Stitcher and iTunes.
---
De Colores Radio
De Colores Collective is a Dallas-based collective hosting a podcast and party to celebrate Latinx art and culture. Eva and Rafael discuss Latinidad and hope to celebrate "the culture through conscious and fun conversation, interviews, and more."
Listen on Soundcloud.
---
Veer Queer is a brand new LGBTQ podcast hosted by Endesha Haynes and Bianca Gomez based in Houston, TX. In their very first episode, they talk about their coming out stories and being queer in the South.
Listen on Mocking Bird Network and iTunes.
---
What are your queer and/or feminist Latinx podcasts? Let me know in the comments!