Now that the third season of American Horror Story is coming to close, the time has come to speculate wildly about the upcoming season! The fourth season will be Jessica Lange's last, which has many fans upset about future seasons. Would it really be AHS without Lange? There's no doubt that she makes the series 100% worth watching, but AHS attracts a staggering collection of talented actresses. This season alone has brought us Angela Bassett, Kathy Bates, and Patti LuPone, in addition to repertory players Lily Rabe, Sarah Paulson, and Taissa Farmiga. And an upcoming appearance by the grandest of all Supremes, Steve Fucking Nicks! So for your consideration, here's my fantasy wish (witch?) list of actresses for season four, along with the characters they could play. Enjoy!
1. Faye Dunaway
Faye Dunaway is an Academy award winning actress who appeared in such classic films as Network, Chinatown, and Bonnie and Clyde. But you might remember her best as Joan Crawford in the camp classic Mommie Dearest. Faye Dunaway would be a match made in AHS, if only for that bananas outfit she's wearing in this photo.
Character She'd Play:
Evangeline St. Simmonds, grand dame matriarch of the Lizzy Borden Fellowship of Female Axe Murderers. Or the character she played in that terrible Supergirl movie.
2. Lindsay Lohan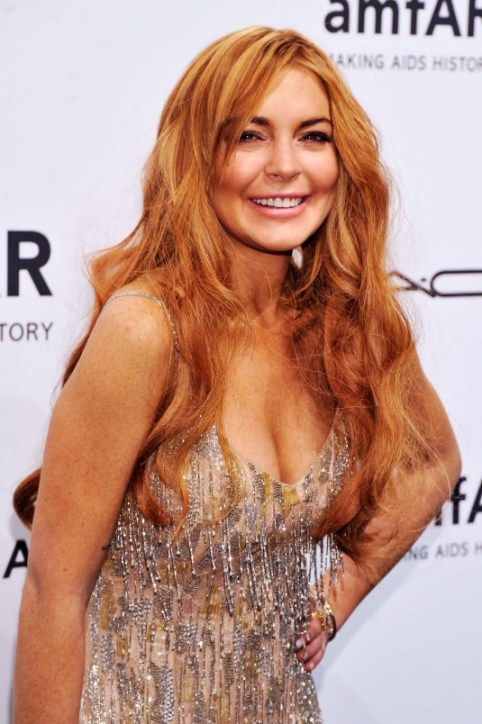 The Lindsay Lohan comeback is here, and I am so fucking ready for it. Now that she's sober and seemingly getting her life together, Lindsay would make a great addition to the show. Plus, she's well versed in both comedy (Mean Girls) and horror (I Know Who Killed Me). I mean, Emma Roberts is essentially playing Lohan this season, so why not cut out the middle man and have Lohan play a hilarious send-up of herself?
Character She'd Play:
Alyssa Avonlea, B-movie star and succubus who feasts on the souls of her co-stars.
3. Illeana Douglas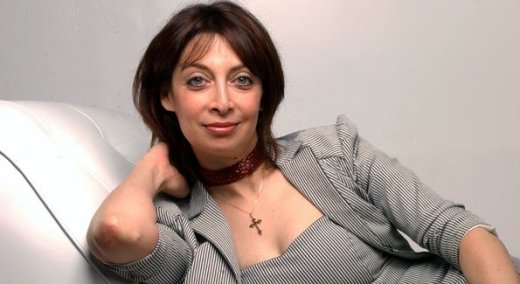 Illeana Douglas is a great character actress you may recognize from Six Feet Under, To Die For, and Ghost World, where she played the crazy art teacher we've all had. Her acting chops and her penchant for playing unusual characters makes her a solid choice for AHS.
Character She'd Play:
Brendolyn Sugars, a small town real estate agent trying to sell a McMansion that was built on a Native American burial ground.
4. Angelica Huston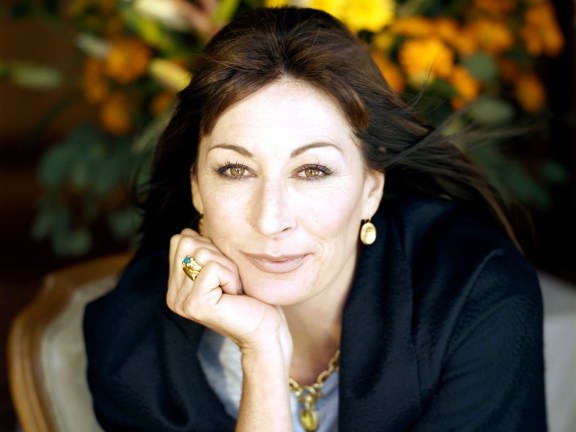 This woman was Morticia Addams! In addition to great performances in Witches, The Royal Tenenbaums, and Ever After, Huston would blow the fucking roof off this show. The whole time she was on Smash, I was like, "lady you can do so much better!" Although is AHS really a step up? Debatable.
Character She'd Play:
Coquille St. Jaques, a Parisienne witch with an eye patch and an addiction to the Home Shopping Network.
5. Winona Ryder
Winona Ryder was the poster child of the 90's with performances in Heathers, Reality Bites, and Girl, Interrupted. Her long history of working with Tim Burton means she is no stranger to creepy or campy. I think we can agree that Lydia Deetz would have loved AHS…ironically of course.
Character She'd Play:
Fernestine Gilroy, a cobbler's daughter born with wooden feet who is plucked from a Yeshiva and becomes a world famous wooden foot model.
6. Grace Jones
Grace Jones was Gaga before Gaga ever existed. Her style and gender expression influenced a generation of performers. She's a singer, dancer, and actress, appearing in Conan the Destroyer and playing a Bond girl in A View To A Kill. Also, she is 65 and looks crazy amazing. Grace Jones for President, y'all.
Character She'd Play:
Hippolyta, Queen of the Amazons… and owner of a chain of Dave n' Buster's outside of Tucson.
7. Lucy Lawless
You know this New Zealand native best as Xena: Warrior Princess, but did you know she's also an accomplished singer and performer? She's also appeared in Battlestar Galactica, The L Word, and Spartacus, where she camped it up to high heaven as a wealthy Roman. Lucy Lawless brings nothing but good things into the world.
Character She'd Play:
Raven Aloysius, famed mystic/necromancer/roller derby team captain.
8. Rosario Dawson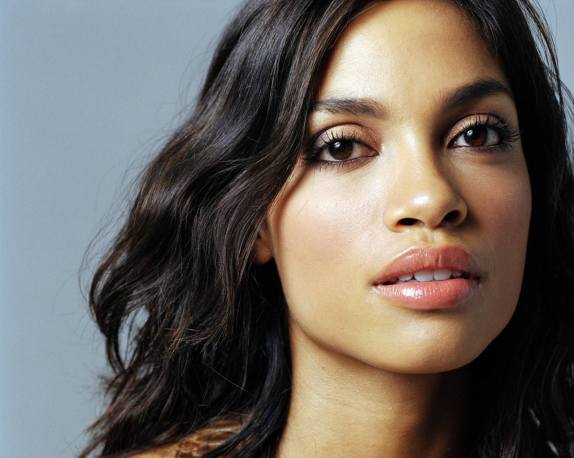 Dawson is a fearless actress who you may remember from Kids, Sin City, Death Proof, and who you'd like to forget was in Rent. She can sing, she can dance, she can punch people in the face. What more do you want in an AHS heroine?
Character She'd Play:
Nectresse Almondine, a shape-shifting IRS agent with a penchant for chocolate-dipped beetles.
9. Kristin Chenoweth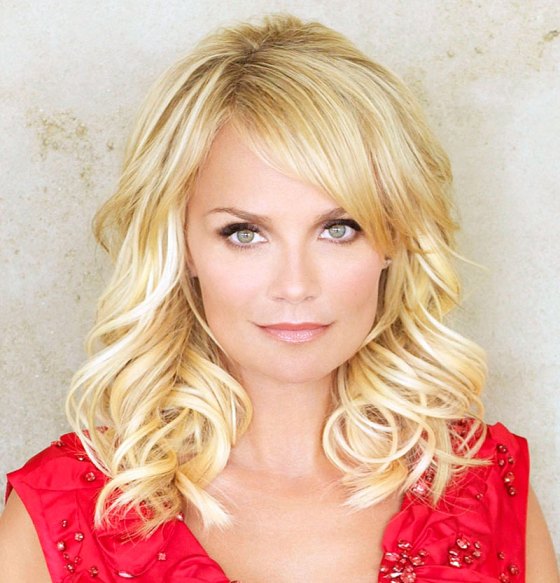 Kristin Chenoweth is an American treasure. The Broadway star originated the role of Glinda in Wicked, and she's done unforgettable stints on Glee, The West Wing, and Pushing Daisies. Plus I saw her at a gay fundraiser in LA and she took photos with me even though I was excessively drunk and may or may not have been singing "Defying Gravity" to her.
Character She'd Play:
Felicity Flaxx, a peppy cheerleading mom who commits ritual human sacrifices to get her daughter to the top of the cheer pyramid (her daughter will be played by Jamie Brewer).
10. Rita Moreno
At 82, she would be the oldest actress on AHS, but she is a flawless human being. A star of stage and screen, Moreno won an Academy award for her portrayal of Anita in West Side Story, and went on to become the only Latina EGOT winner in history. All of the snaps for Rita Moreno. All of them.
Character She'd Play:
Alessandra Villalobos, the charismatic leader of a werewolf cult in Taos, New Mexico.
11. Sandra Oh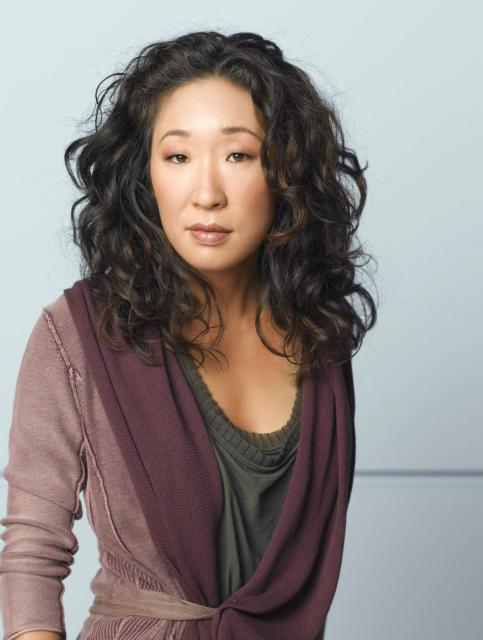 Now that she's leaving Grey's Anatomy, Sandra Oh could use a change of pace. This prolific actress has made her career playing ballsy, acerbic, intelligent women. And maybe she'd finally get a love interest after spending ten seasons pining after Meredith Grey (they're in love, right? I don't watch the show, but that is what Tumblr has led me to believe.)
Character She'd Play:
Olivia Huang, a paranormal investigator with OCD, a tail, and photographic knowledge of the Talmud.
12. Linda Hunt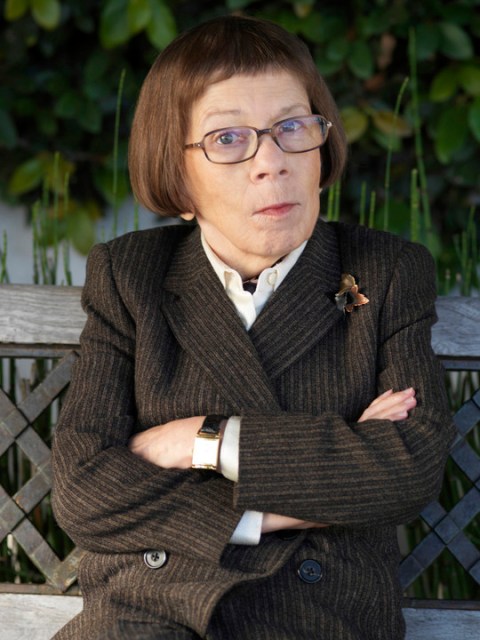 Linda Hunt currently appears on NCIS: Los Angeles, but she rose to fame with her Academy award-winning gender bending performance in The Year of Living Dangerously. If you don't recognize the name, you may recognize her voice from a variety of different animated and documentary films. The out actress is also rumored to be the real life inspiration for the character of Edna Mode in The Incredibles.
Character She'd Play:
Dr. Beatrix Saroksian, Egyptian archeologist embroiled in a love affair with a 5,000 year old mummy queen.
13. Pam Grier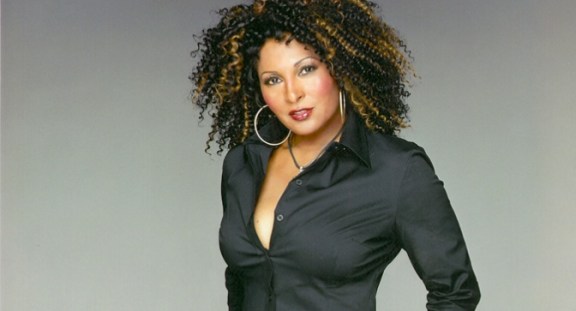 Pam Grier became famous through Blaxploitation cinema, playing iconic characters Coffy and Foxy Brown. She has also appeared in Jackie Brown and The L Word, where I'm pretty sure her dialogue consisted of the words "baby girl" in every possible iteration. The fabulous Miss Grier deserves much better.
Character She'd Play:
Artemis Hollandaise, America's first female vampire president.
14. Shannen Doherty
Shannen Doherty is the baddest bitch to ever grace a television screen, so isn't it fitting that she takes her rightful place alongside all the AHS divas? Known for her work on Beverly Hills 90210 and Charmed, and even more known for crazy antics offstage, Doherty seems like an obvious choice for American Horror Story. Get on it, Ryan Murphy!
Character She'd Play:
The reanimated corpse of Brenda Walsh
Who would you like to see on AHS next season? Are you as excited for the Stevie Nicks episode as I am? What the fuck am I going to watch once this show is finished?