I've never been an authority on many topics. Even after two graduate degrees, I still don't feel like I know much about the human condition. But winning America's Best Cook a few weeks ago certainly makes me feel like a boss about cooking, and I'm not going to pretend like I hate the title, all the constant affirmation, and getting recognized on the street for it either. Seriously guys, keep it coming.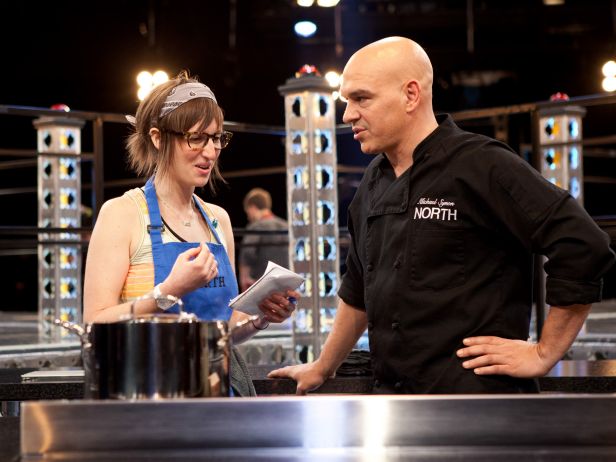 But here's the thing: cooking food that is delicious and beautiful isn't really that hard. If you like to eat, you already know how your food should taste and look. And if you happened to enjoy the process of cooking, you are way ahead of the curve. Not to be all smushy, but if you think creatively, have fun, and don't take yourself too seriously, you will make incredible food every time. Take it from the woman who got yelled at by an Iron Chef (and deserved it) on national television: food doesn't have to be stressful, or fussy, or plated with tweezers to be satisfying or "correct." Especially if there aren't a zillion cameras on you while you are cooking it. Oy.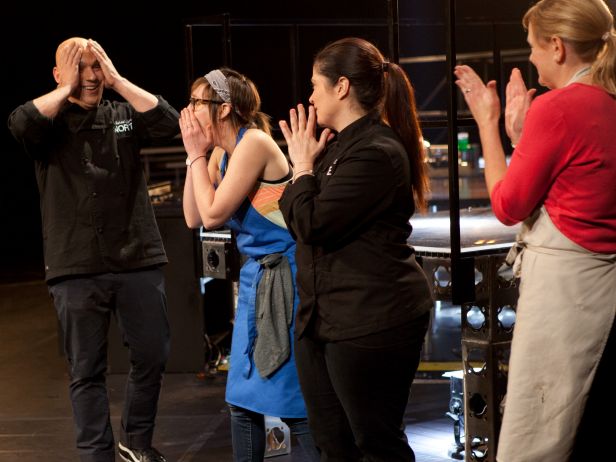 Below are my top ten tips for making the food you already cook even better. Keeping in mind, of course, that "better" is totally relative and every other home cook and professional chef has top ten lists of their own. These are inexpensive/free and super easy ways to make small changes that have a big impact. No new pots and pans, no culinary school degree, no foodie magazine subscriptions.
---
1. Use a Sharp Knife
Note that I said "a" sharp knife. Guys, don't get suckered into buying a 16 piece knife set, or any knife set for that matter. You will end up falling in love with only one of them anyway, and the rest will just take up space in your kitchen. Buy one really excellent knife that feels amazing in your hand and use it for almost anything you need in the kitchen. I use this one because when I was six years old, this woman told me that small women shouldn't be scared of big knives and she was correct. Unless you are breaking down large sides of animals, fileting fish, doing this, or slicing up a fuck-ton of bread, you only need one knife. The only trick is that it needs to stay extremely sharp. Dull blades are not even close to as safe or as fun to use as extremely sharp ones. Find someone who will sharpen yours for you, or get fancy and learn to do it yourself.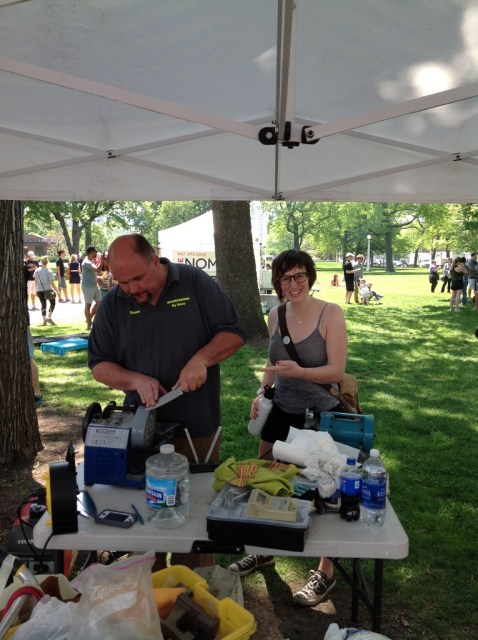 2. Salt & Pepper
I'm not being condescending. I mean it. You know how restaurant food always tastes better than what you make at home? Yeah, that's salt and pepper (well, and usually a shitload of butter, but still). And not just shaken on top of food after it's cooked. I'm talking salt and pepper on every ingredient, layered into a dish at every step of the way. Best thing you can do? Ditch the salt and pepper shakers. Get yourself a small bowl to keep near your stove and fill it with salt. I actually keep two, one with regular table salt and the other with kosher salt. And get a pepper grinder. You don't need a big fancy wooden one. I use this cheap one and it's perfect. This way, you can really regulate the flow of salt and pepper into your dishes and get a feel for how much of it you are using.
3. Good Spices and Lots of Them
Ok, this is the tip that requires the most financial investment, but just bear with me. I'll preface by saying that supermarket spices are fine and anyone who uses them still gets to be a good cook. But! Supermarket spices have been sitting around the grocery store or the back of your cupboard for an eternity. They were ground up even longer ago, their delicious potential lost in the ether waaaaay before you get a chance to use them up. Buying your spices in bulk from a reputable seller is without a doubt the best way to go. Most of them will ship directly to your door. And you can buy exactly the amounts you want, instead of blowing all your cash on a huge bottle of nutmeg that will go rancid and stare blankly back at you years after you made that one batch of cookies that called for it. Start out with a few you are comfortable with, and graduate to the crazy sounding ones you never even tasted before. Take risks with them. Dried herbs and spices will make you a rockstar in the kitchen.
4. Citrus
There are very few dishes that wouldn't benefit from a squeeze of citrus juice, or zest, or both. As I write this, I'm actually pretty hard-pressed to think of some examples of food that would be made worse by it. There are the obvious citrus uses, like desserts and salad dressings and marinades. But even other fruits are tastier when coated with lemon or lime. Most cuisines of the world utilize citrus pretty heavily for a reason. It brightens up literally everything you want to eat. And it is visually gorgeous.
5. Fresh Herbs
Much like citrus, salt, and pepper, there aren't really many dishes that wouldn't benefit from fresh herbs. Even desserts. And I'm not talking a sprig of parsley on top of your food. Some fresh herbs can even be used like lettuce in a salad! They are vibrant and fresh, and full of flavor. The easiest thing you can do to make food look appealing and interesting is to shower it with fresh herbs (same goes for greens of any kind). Just don't bother using them in long cooking processes like soups or casseroles. A little heat on them is okay, but after a while, they will turn brown and lose a ton of flavor. Best to keep it fresh, and use them in cold dishes or on top of warm ones.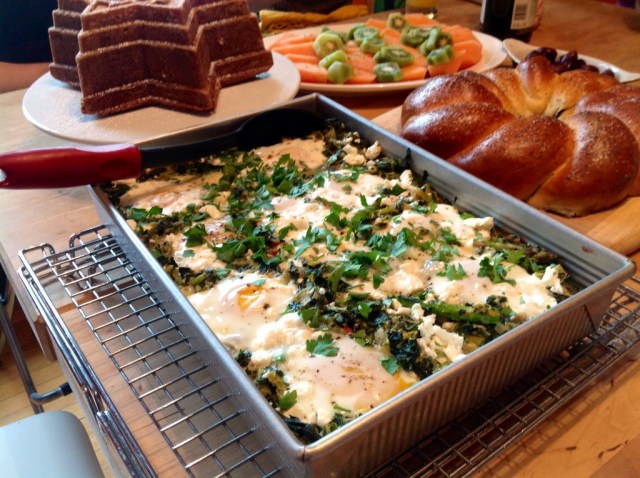 6. Editing
Without a doubt, the number one thing I learned from Michael Symon on America's Best Cook was self-editing. Guys, I'm not ashamed to admit it. I am an over-feeder. And sometimes I think that if I add a zillion ingredients to a dish it will be interesting and delicious and people will applaud and love me. And while I would still be very much appalled if someone I fed walked away with only a half-full belly, my experience learning from a master taught me that it is always best to focus on a few really excellent ingredients and cook them to perfection. It actually takes a lot of confidence to self-edit, especially when you are super excited about cooking, and everything is in season, and wouldn't this salad benefit from like 7 other ingredients? But if you want to make a really pretty plate of food, focus your energy on cooking the shit out of its components, and allow those who are eating it to enjoy it slowly by giving slightly smaller portions. Trust.
7. Plating
Speaking about portion sizes, the way you arrange food on a plate doesn't change the way it tastes, but it can make things more or less visually appealing. Plating food is all about 1) structure 2) ease of eating 3) texture 4) fun. It's really cool looking to arrange food with some height. Or to make a pool of sauce underneath the chicken, rather than spooning it on top. Small salads of greens or herbs add brightness and dimension to many savory dishes, and squirt bottles full of chocolate sauce can turn ordinary desserts into confections. Think about the components of your meal, and see if you can put them all onto one plate in a composed way that looks pretty. Also, just a personal preference, but white plates and bowls make food look extra beautiful. Just saying.
8. High Heat = Brown Food
I know the word "crusty" doesn't always have a positive association, but when it comes to food, it's a major goal. From fish to veggies to tofu to meat, the best part is always the crispy brown bit. And even though she sent my ass to "The Pressure Cooker," Anne Burrell is right about this one: Brown food tastes good. Don't be afraid of using a higher heat than normal, and definitely don't be moving your food around in the pan or on the grill before it has a chance to really develop a nice crust on it. And if you burn it, just say it's "blackened."
9. Texture
Sometimes we just want a bowl full of soft, creamy mac and cheese, and we want our teeth to sink through it with absolutely no effort whatsoever. Sometimes the only thing that will do is unadulterated chocolate pudding that requires no chewing at all. Sometimes a green salad is just a green salad. But when you want to up your game a little and get a little tszujy, adding something crunchy, flaky, frizzled, chewy, buttery, or crispy to a dish will do the trick. Try adding some fried shallots to that mac and cheese, some raspberries or pistachios to that pudding, or some pomegranate seeds and a curl of parmesan cheese to that green salad. Game-changer.
10. Palate
I don't mean in a snobby way. I mean in the tasty way. Want to make an outstanding meal? Make sure it has sweet, spicy, salty, and sour components to it. Umami isn't just a buzz word. Not every dish of your life needs to follow these rules, but every once and a while it's really fun to re-imagine a classic in these ways. For example, if you wanted to make a killer pasta dish, I would recommend using super sweet tomatoes and even a pinch of sugar, lots of fresh chilies, dried and fresh herbs, salty pecorino cheese, and a squeeze of lemon juice in your sauce. It will hit every part of your tongue and leave you wanting more. Sexy.
---
Basically, having a heavy hand with seasoning, cooking food at the proper temperature, and resisting the urge to throw the entire contents of your fridge onto the same plate (p.s. I still struggle with this one) will enhance your meals like whoa. It all comes down to making your ingredients really taste the most like what they are. And if anyone gives you any shit, tell them America's Best sent you.