Hello! It's the day after the day after Christmas and you're probably super-rich right now with gifts and money from your grandparents' social security checks. As you look forward to the rest of your life and the afterlife, you are probably thinking "G-d I'm such a lucky lucky duck. I should pay it forward! I wonder how I can ensure the #lifeofprint and the future of the arts and media!"
As we've mentioned before, uncensored independent media can't survive without financial support from its readers and community. Here at Autostraddle, almost our entire monthly operating budget comes from all these people. We thought we'd make a list of the places we try to support in order to garner the good karma necessary to expect getting supported ourselves.
So ARE YOU READY?!!!
+
Top 10 Places You Love and Should Give More Love To

+
10. Tiger Beatdown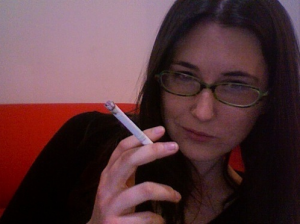 Sady Doyle, motherf*ckers.
We're starting off with Tiger Beatdown because she explains perfectly why reader-supported stuff rocks and why it's important. Ta-da:
"The thing is, though, in order for us to keep focusing on this site full-time, keep treating it like it matters, keep treating it like work, we have to have financial support. It just has to be. That's always been part of the understanding when it comes to traditional media; it should be part of our understanding when it comes to the Internet.
The more money a site takes in, the better it can afford to do. And the fact that 75 to 90 percent of our financial support comes directly from readers is awesome.
It sets up the sort of give and take that the Internet, in its better moments, is ultimately all about; it gives us the ability to focus, to treat this like it matters, to know who we're writing for. And it keeps us independent, which is amazing: If we're not ultimately beholden to anything or anyone but the people who like to read us, then that means that we are free to question or push back against or experiment with anything we like. If people don't like us so much, they won't pay us. They're our bosses.
Our job isn't to appease any organization or Ultimate Feminist Blogging Authority: Our job is, basically, to be good."
So, Bosses. You are on the Tiger Beatdown Team. We need you and we love you and we thank you.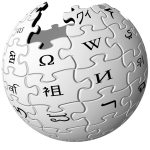 For real. How many times this year have you used Wikipedia? I'm guessing 365 – 1,000 times. It costs money to run that thing and there's no advertising, which is why you always click it first instead of about.com or ehow or any of the other results that promise endless pop-ups and nonsense. Don't take it for granted, puppies!

8. NPR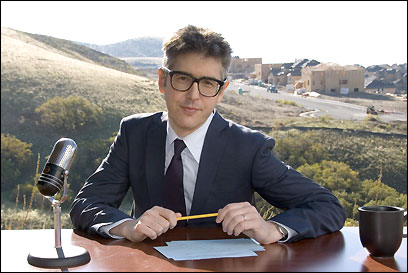 What if one day you woke up and Ira Glass wasn't there? It could happen unless you pay for this.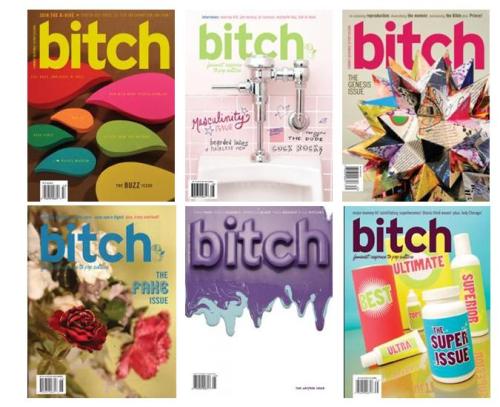 Without Bitch, I would've had to watch Twilight before deciding to hate it. This "feminist response to pop culture" is a non-profit and the best way to support them is by subscribing. The other best way is to donate money.

6. Genderplayful Marketplace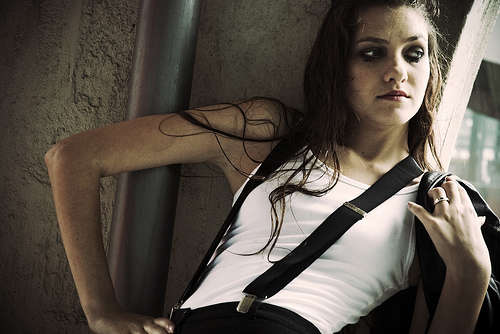 Laneia says:
Hello humans. There's something happening that I think you might be interested in and it's called Genderplayful Marketplace. From Sarah Dopp, the masterbrain behind Genderfork, this project is hoping to create a marketplace where users can buy and sell gender-non-specific clothing and accessories that will fit a variety of sizes and shapes because that kind of thing isn't always easy to find in a world that demands we divide ourselves into one side of the store or the other and if I want to wear jeans from the other side of the store they'll inevitably be too fucking long and won't fit right so I have to go to the children's section and that doesn't work either because my ass is not the ass of a child so I just buy the fucking 'boyfriend cut' and then bring them home and hate them every time I put them on. Or the plaid on 'my side' of the store isn't as cute as the plaid on the other side, but the plaid on the other side doesn't fit because I don't have giant manshoulders and it's like WHAT DO I HAVE TO DO TO GET A CUTE FUCKING SHIRT.
You know?
Of course you do.
So watch this video because these people are adorable and then consider donating to the Genderplayful Marketplace! Because if you don't help make the things you need, who the hell will.
+


5. The Something Awesome Project
Our Calendar Girls are something awesome. For example, Jaime, Miss November. She is doing The Something Awesome Project:
The Something Awesome Project is a movement to provide a safe, fun and enriching space for GLBTQ teens and adults in Connecticut, with plans for national expansion.
Here's what Jaime the Calendar Girl says:
"Our goal is to connect GLBTQ youth with their peers, provide them with positive mentors, empower them to lead happy and healthy lives and award scholarships for those pursuing higher education. Further, we will host events to connect the adult GLBTQ community. We also have an online community where everyone can create profiles and interact with gays galore!"

4. Scarleteen

Back in the day I got all my sex ed from a 70's hippie book called The Teenage Survival Guide and from Seventeen Magazine. Scarleteen does much better than Seventeen did by providing "comprehensive, inclusive and original sex education for millions of adults each year."


3. The Nicest Thing
As you may or may not know, The Nicest Thing is a lesbian romantic comedy that could change the world if only someone gave them enough money to make it. Also when J&B go to the movies for Julie and Brandy In Your Box Office, they like to have Diet Coke, candy and whoppers. That shit ain't free.

2. Shakesville
Shakesville is a kickass feminist blog that's been given top honors twice by the Canadian F-Word Blog Awards for Best International Feminist Blog, as well as a bunch of other recognitions. From the founder, Melissa McEwan:
Shakesville is a feminist blog, and a feminist's blog. It is a progressive blog. It is a safe space. It is a community. It is a blog whose contributors are resolved to be willing to self-examine and learn, and whose community members are expected to do the same. Forward movement, progress, on cultural, political, and individual levels is woven into the fabric of Shakesville. Our key objectives are equality, liberty, and justice for all, empathy, self-awareness, growth, momentum, compassion, and laughter. We blog about domestic politics, foreign policy, high culture, pop culture, books, film, telly, food, the patriarchy, oppression, repression, religion, philosophy, parenting, not parenting, marriage, cats, why women's trousers have so many buttons, and anything else that we feel like discussing. With photos. Many of them doctored for maximum hilarity. All are invited.
You can donate via subscription because you're a good feminist who believes in things.


1. Autostraddle, obviously.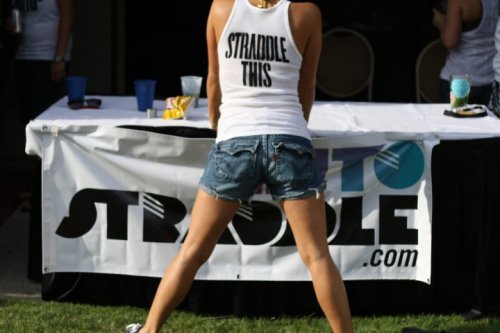 Autostraddle is dedicated to serious discourse about stuff that matters — including sex, drugs, swearing, library books, anonymous commenting options and lesbianism, which are essentially everything advertisers fear. So, if you don't want us to turn into [other website], you'll have to pony up.
Anyone who signs up for a "subscription" to Autostraddle or donates over $50 will get a personal hand-written note/drawing/collage/telegram of thanks from either Riese, Rachel, Laneia, Alex, Intern Emily or Intern Hot Laura!
It'll be a Collectors Item For Sure that you can sell on ebay one day.

Which One? It will be a surprise!

IN THE POSTAL MAIL!
That's how much we care about you.
If you wanna just have it happen and not think about it, like an IUD, then you can subscribe!
+
Or just donate. If you get a friend/family to donate for you and you need some kind of card in the mail, we can work that out. Email alex [at] autostraddle dot com, she is very reliable.
Click here and donate!