This post is sponsored by Eve's Toys.
---
May is National Masturbation Month, a real event founded in 1995 after the forced resignation of Surgeon General Joycelyn Elders for publicly calling it "a part of human sexuality." And while you can certainly masturbate without them, toys make everything more fun. We talk a lot about how toys can be used for partnered sex, but your first and best partner is always yourself. Here are ten sexy solo dates to take yourself on to celebrate Masturbation Month all year long — show yourself how much you mean to yourself, and then show yourself a great time with these ten toys.
Visit Eve's Toys and enter code AUTO at checkout for 50% off 1 item & free shipping on orders over $20 in the US. (Note: Some items are only eligible for free shipping and a partial discount. These items are marked with an asterisk, with the discount noted beneath.) 100% satisfaction guarantee.
---
Your hands, god bless and keep them, are the sex toy you take with you everywhere — and this delicious little finger vibe makes them even better. It's "perfectly sized for on the go fun," which means you can be ready for a hot quickie any time, any place. It can be used externally for external or internal stimulation (though not in your asshole). Give yourself the hair-tousling face-flushing groping during the middle of a night out on a town that you deserve, and let the Ripple vibe make it that much better.
---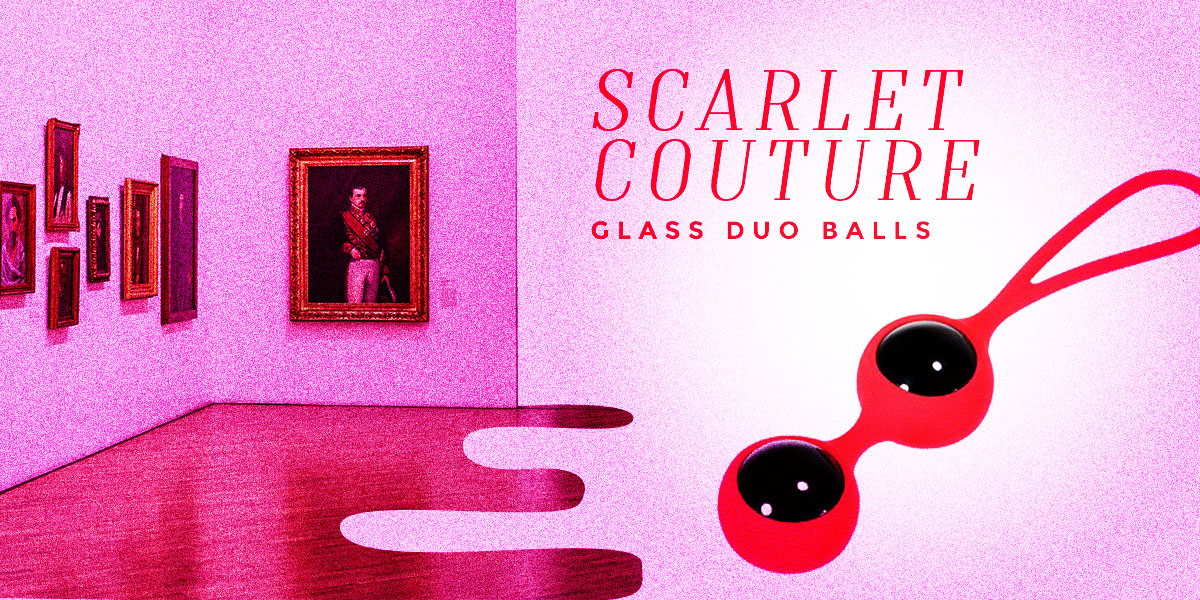 In a fast-paced world, it can be nice to take your time — or, depending on your taste, make yourself wait. Wearing these sleek glass balls all day long while you walk around the art museum, the park or the shoreline will have delicious low-grade pleasure building all day until you can't wait to get home to tear your own clothes off. You'll also build up your Kegel muscles for better control and stronger orgasms — don't you love to multitask?
---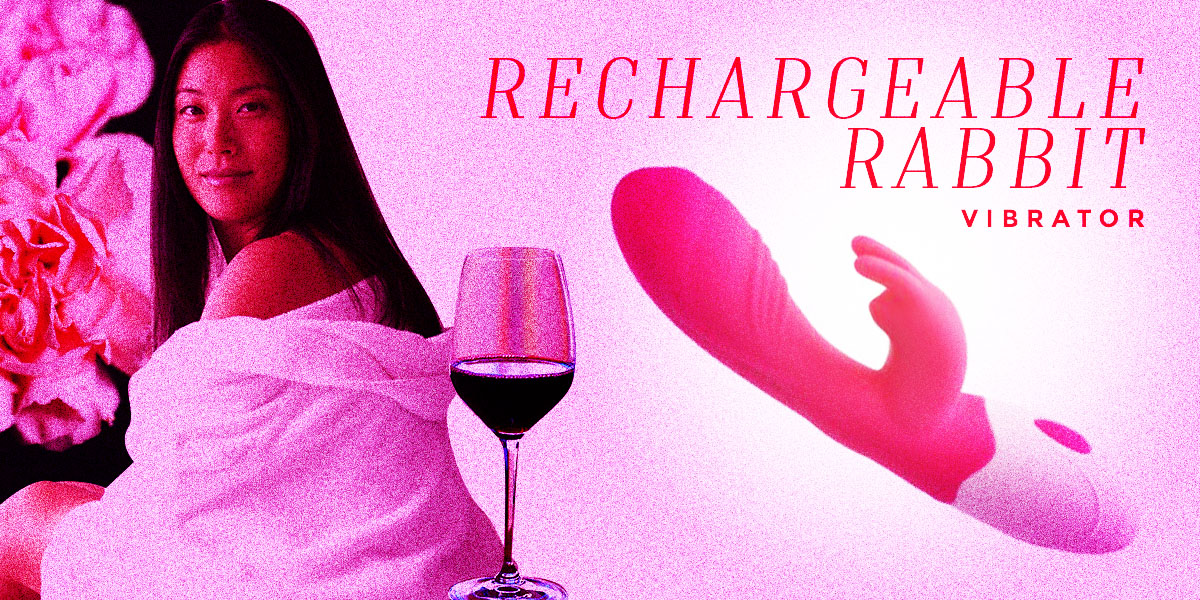 Classics are classics for a reason. Like chicken soup when you're sick or delivery pizza when you've had a long day at work, sometimes the cure for what ails you is the Rabbit's dual motors. Pamper yourself with some comfort, nurture and a luxurious masturbation session with a ribbed silicone shaft for your G-spot, a separate vibrating motor for your clit and ten different speeds, an evening with the Rabbit will give you all the TLC you can handle.
---
Sometimes you need the kind of sex that shakes up your entire being like clearing an Etch-a-Sketch, so that afterwards you can't remember your home address, social security number or any of your problems. For people who like the sensation of suction on their clit, the Satisfyer line can provide that feeling. Give yourself the gift of slamming yourself up against a wall — or your bed, or your floor — and leaving yourself gasping after the stress of the PTA meeting, the double shift or the redeye. The Satisfyer is whisper-quiet, so it won't disturb your neighbors — the question is whether you'll be able to say the same. As one reviewer says, "the settings go from the lightest graze of touch to 'make you cuss out loud and cover your own mouth!'"
*Eligible for a 15% discount.
---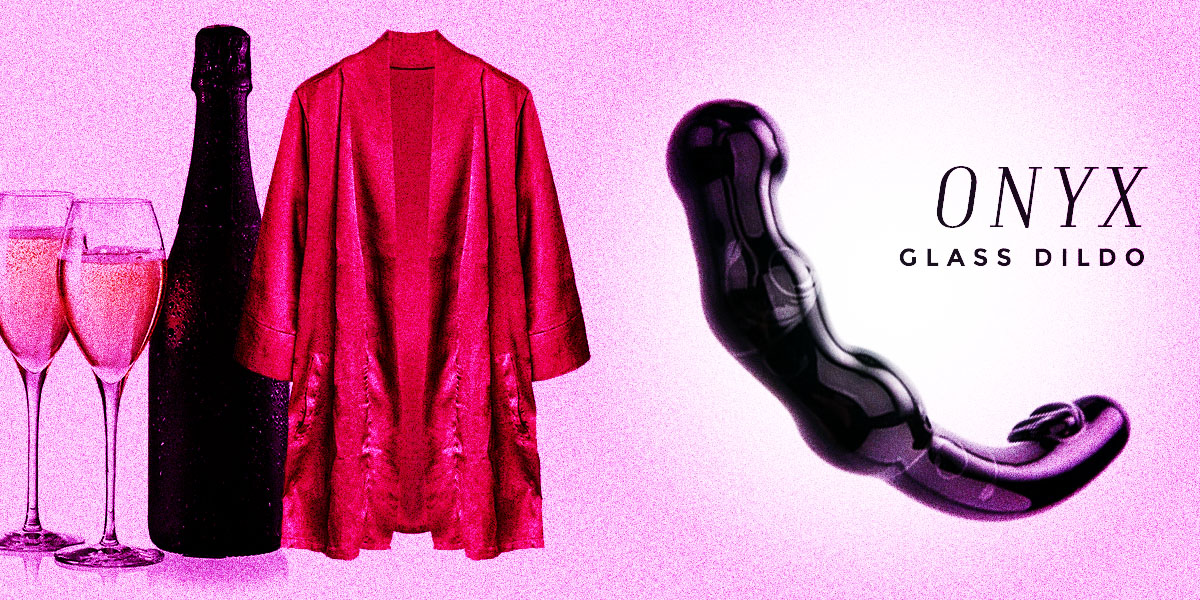 You deserve the finer things in life, at least once in a while, and the Onyx glass dildo is going to feel really fine. Put your phone on airplane mode and treat yourself to a sexy, sophisticated night in: set out some hors d'oeuvres, put on a black-and-white film possibly with subtitles, and let yourself get into the Onyx's smooth black tempered glass designed to "[slide] inside you like watered silk, even without lube." The Onyx's dual curved ends, one with bulbous and one with ridged textures, make it a great toy for both P-spot and vaginal stimulation.
---
Self-care is about more than just taking a bubble bath, but also sometimes self-care can and should include taking a bubble bath. Sometimes it also includes a parade of spine-tingling orgasms in a bubble bath! And you have a lot of options for how to get there — the curve and taper of the Screaming O is designed to "fit every curve of your body," so you can take your time to unwind and explore erogenous zones you didn't even know you had.
---
You know those lazy Sundays where you putter around the house and don't finish anything you think about doing, but fall asleep satisfied and restored? Make those even better with the Caress. Totally unique, the Caress has a vibrating motor base with five different interchangeable rotating heads, providing "a world of sensations." More about a teasing range of intriguing stimulation than the intense vibration of something like a Magic Wand, the Caress is perfect for spending lazy, luxurious hours with yourself in bed while you get some respite from your week.
*Eligible for a 30% discount.
---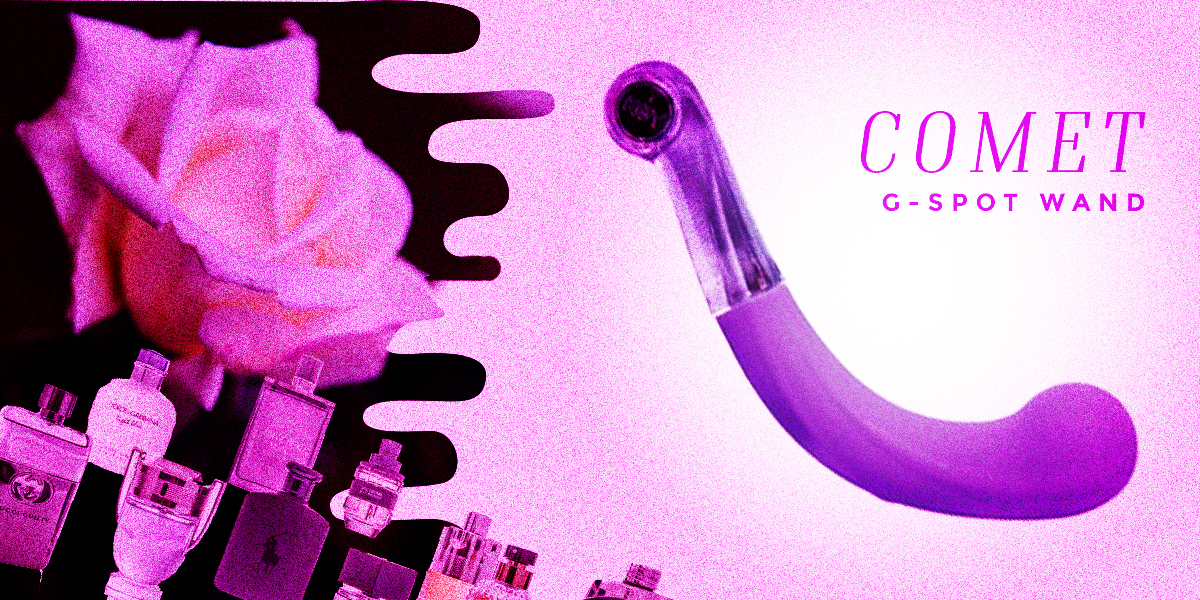 What did you just absolutely crush recently? Was it the presentation at work, the tough family phone call, the car repair you'd been putting off? You deserve a date that rewards you for it — your hottest outfit, your favorite fragrance, the underthings you'd usually save for an anniversary and a toy that reviewers lovingly call "a little monster" that's "worth its weight in gold." You've earned a treat, and so has your G-spot.
---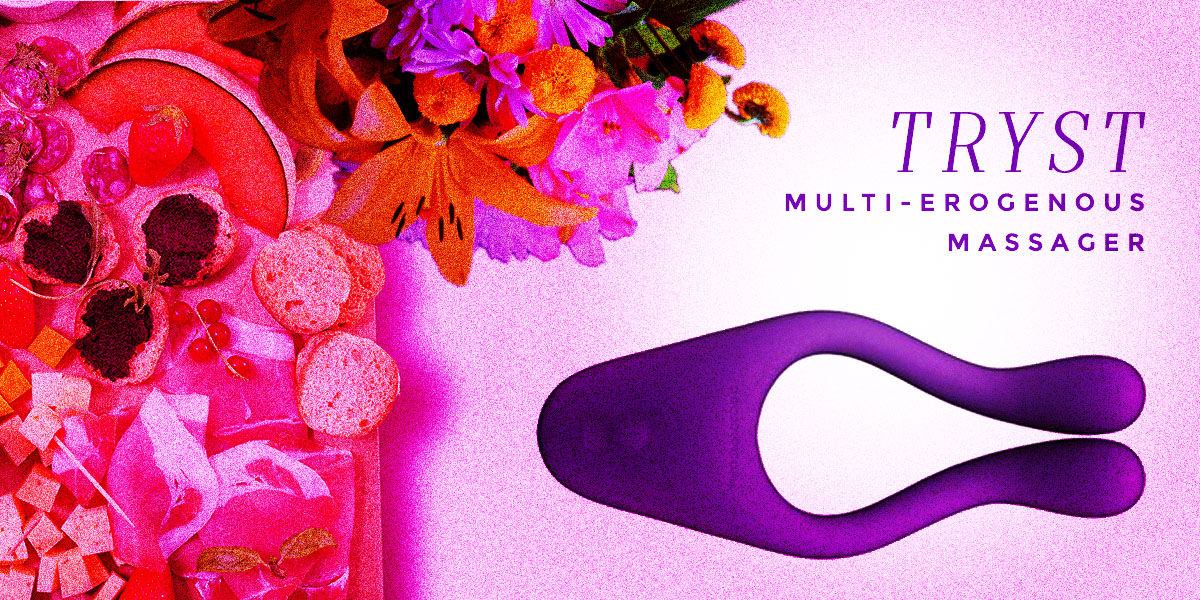 Sometimes you don't want to have to choose; you want it all. A night where you order all your favorites off the menu, say yes to everything without thinking twice. Make a list of all the small indulgences you've been parceling out and saving for a rainy day and let yourself have them all tonight — then let yourself have a tryst with the Tryst, whose multiple motors and arms give you a smorgasbord of options. External stimulation to the clit or perineum, internal stimulation to the G-spot or P-spot, and nipple play are all on the table. Sex with Emily calls it "the perfect toy for when you're not sure exactly what you want (except pleasure) because it does it all."
---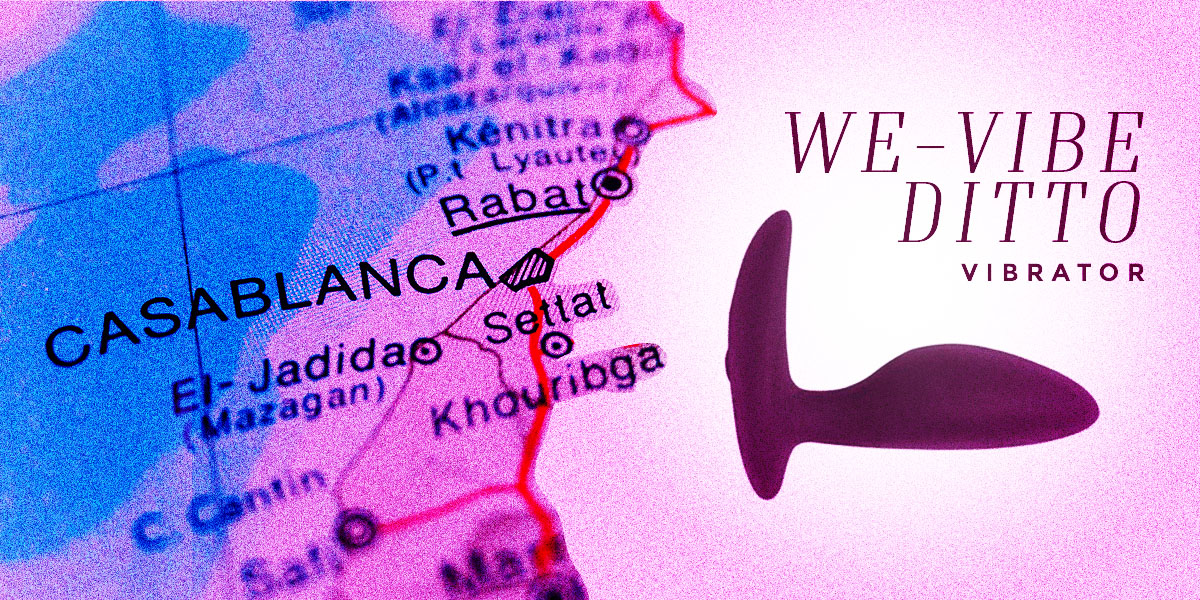 The We-Vibe Ditto is a great option for those trying anal play for the first time; if that's you, why not pair it with something else you've never done before? Broaden your horizons and explore a part of your city or town you haven't been to before, then come home and try a new recipe, a new TV genre, a new porn category — and then try the Ditto, the vibrations of which can be controlled manually or through the accompanying app. It'll be well worth it — one reviewer called it "a fantastic toy that has brought about some of the riskiest, naughtiest orgasms."
*Eligible for a 20% discount.
---
Visit Eve's Toys and enter code AUTO at checkout for 50% off 1 item & free shipping on orders over $20 in the US. (Note: Some items are only eligible for free shipping and a partial discount. These items are marked with an asterisk, with the discount noted beneath.) 100% satisfaction guarantee.