I'm a major hoarder of literary-related tumblrs, so imagine my surprise when I discovered Pinterest offers a whole new world of endless imagery for people who like to look at things related to books almost as much as they like to read books, like me. Or maybe even like you! Here are some of my favorite book-related Pinterests.
Ten Literary Pinterests For Book Lovers
Chronicle Books
44 Boards // 1,897 Pins // 19,231 Followers
"Chronicle Books: Inspired by the enduring magic of books, we create publishing that is instantly recognizable for its spirit, creativity, and value."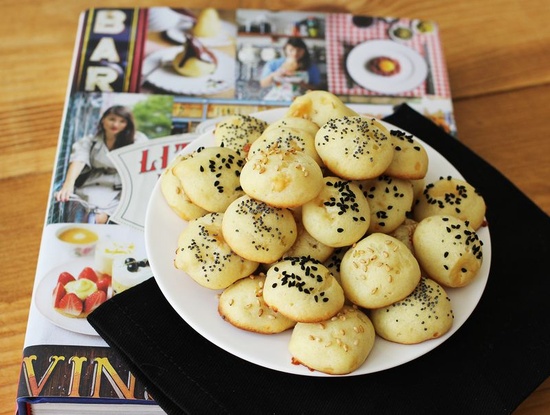 I really appreciate the consistent quality of all the pins on this board, hosted by San Francisco-based publisher Chronicle Books. This is a perfect place to pick out a literary gift for somebody as it's chock-full of "Give Books" boards, many curated by Educated Professionals. You'll also find a ton of DIY and food stuff, holiday themes and COLORS! A splash of color makes my eyes dance.
Book Riot
21 Boards // 2,744 Pins // 6,888 Followers
"Book Riot is always books, never boring."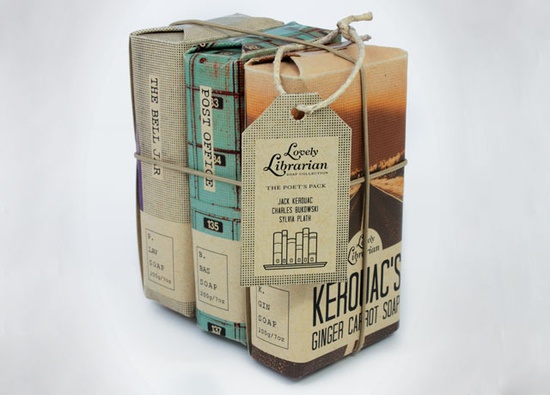 Book Riot is a website you should be reading if you're not already, and this is their pinterest. Remember when I made that kickass guide to gifts for book-lovers? A lot of those tips came from Book Riot's Book Fetish series, which is basically cool book stuff you can buy besides books. Like book soaps. And punctuation throw pillows. And literary hair pins. In All The Cool Kids Are Doing It, you've got a basic miscellany of bookish propaganda, like famous people reading, book comics and literary tattoos. Bookish escapes is maybe my favorite though — lots of cute bookshelves, bookstores, and unexpected delights like an Alice in Wonderland-themed restaurant.
Bookish
45 Boards // 636 Pins // 2,924 Followers
"Bookish is a one‐stop, comprehensive online destination designed to connect readers with books and authors.:
Bookish itself aims "to engage more readers with more books, more authors and with one another." Its pinterest is far from cohesive, it's got a little smidge of everything delightful: Wear Your Books, Covetous Covers, Cultured Collections, Miscellany, Celebreads and so much more!
Tattered Cover
69 Boards // 2,681 Pins // 3,494 Followers
The Tattered Cover Book Store began as a small independent store with only 950 square feet in the Cherry Creek district of Denver, Colorado. It has grown for more than 40 years to include three expansive locations in the greater Denver Metro area.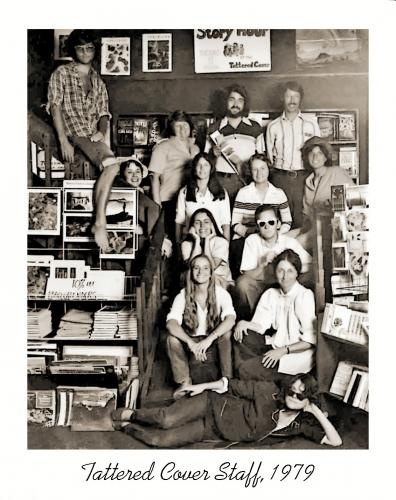 Highlights include Authors We Love and "All The Lovely Bookshops," which consists of photographs and little blurbs about the cutest bestest indie bookstores all over the world. If you are inexplicably unable to not enter every bookstore you see everyplace you ever go, ever, this board can be a trip down memory lane as well as a taste of things to come, hopefully. Also there's some smaller boards with quirky topics like "bathing in books," book babies" and "edible books."
Random House Books
44 Boards // 2,710 pins // 1,485,295 followers
Random House is the world's largest English language trade publisher, bringing you the best in fiction, nonfiction, and children's books. Welcome to our official Pinterest, where books rules supreme.
In addition to the standard book pinterest trappings — recommended books, best book covers, book arts — Random House has established a solid stock of Literary Wedding pictures, featuring everything from literary-themed invitations to cakes to wedding photo themes. There's also just a lot of tiny boards for genre-specific book recs, like Epic Adventure Stories, Literary Biographies and Books That Made Us Cry as well as cutsie stuff like Adorable Readers and What Would Jane Austen Do?
Random House Canada
45 Boards // 2,799 Pins // 4,696 Followers
Random House Canada is where great books and authors live.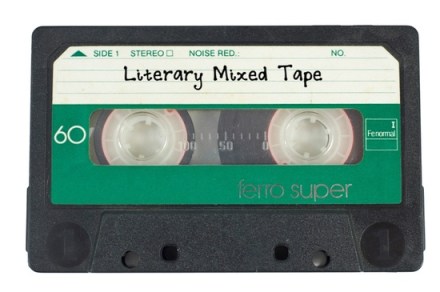 This probably seems repetitive but also somehow it really isn't. Random House Canada's Pinterest is such a random assortment of awesome: Bookish Weddings! Bookish Quotes! Bookish Spaces! Reading Chairs! Peanut Butter Day! Recipes from Canadian Cookbooks! Also the Cheers! Enjoy a Good Drink! board is "a toast to recipes and books that celebrate wine, beer and luscious liquors in all their forms." But also it's a lot of cocktails that often seem to have little-to-nothing to do with books but whatever, I love Canada.
Workman Publishing
32 Boards // 2,769 Pins // 1,529 Followers
Workman Publishing produces books on cooking, crafts, gardening, pets. Randomness and more.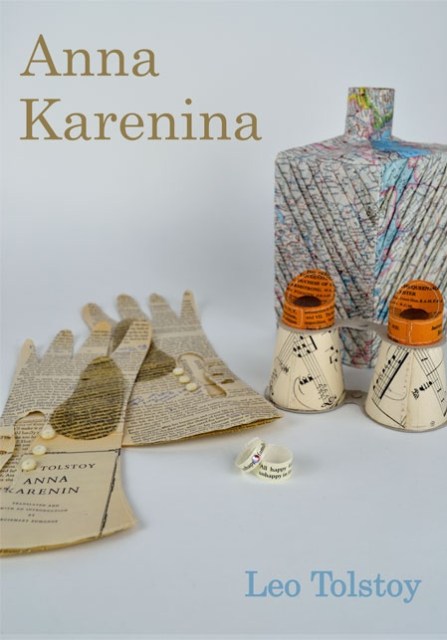 This one's a bit different than the others because it's not so much about literature as it is the entire world, notably things you can see or eat or craft in the world. Other boards include Downton Abbey Lovers, Intergalactic Fun (Star Wars themed lunches are a thing, FYI), cute animals and paper crafts.
Bookshelves & Reading Places
10,301 followers // 21,139 pins
This board is for the beautiful, the odd, the strange, the unexpected, the unusual and the lesser spotted bookshelves and reading places…and the messy.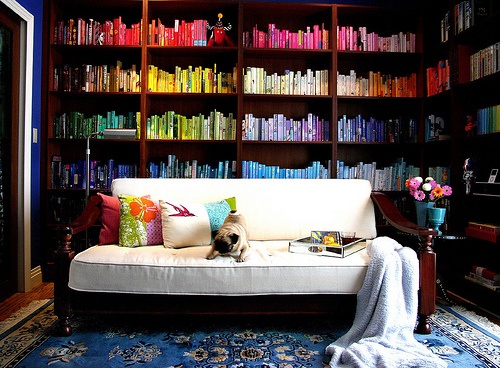 The only thing I like better than reading books is looking at photographs of bookshelves. It's true. There's really nothing I like better than looking at photographs of bookshelves, besides maybe one day having a house or some kind of permanent living establishment where I can have my own nice bookshelves to look at. So I want this board to be more awesome than it is — with almost 2,000 contributors, it seems like a lot of people have been given a freedom and power they do not necessarily deserve because a lot of these pictures are not of bookshelves or reading places. Nevertheless, most of these pictures are of bookshelves & reading places and therefore, it's awesome.
The Librarian's List
25,013 followers // 971 pins
The Librarian's List is a list of our most beloved books, "bookish" quotes, and book lists created by librarians for librarians and the world!
Librarians are magic and these are the magical things they see in the world that they want you to see too.
Carnegie-Stout Public Library
51 Boards //3,155 Pins // 70,299 Followers
"Check out the possibilities [at Carnegie-Stout Public Library]."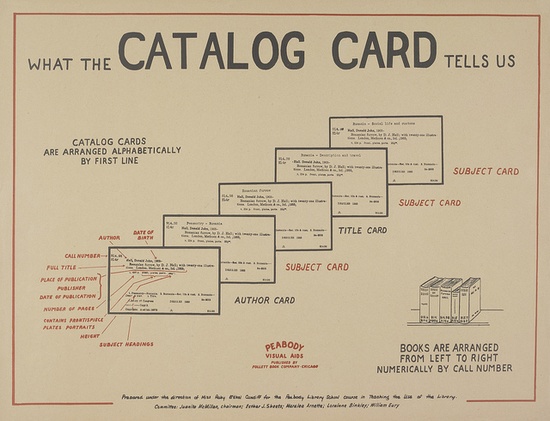 This Iowa library's pinterest is pretty epic. There are book recommendations, of course, but there's also heavily populated boards for Cool Book Crafts & Art, Novel Nail Art & Fashion, Library kitsch & miscellany and cute pictures from around Dubuque and around the library.
Also check out:
Kansas City Public Library
45 Boards // 1,040 Pins // 22,099 Followers
"Kansas City Library is a doorway to knowledge for all people in the community."
Graywolf Press
32 Boards // 473 Pins // 1,031 Followers
"Graywolf Press is an independent, nonprofit publisher of literary fiction, creative nonfiction, & poetry based in Minneapolis."
The Paris Review
11 Boards // 428 Pins // 2,516 Followers
"The Paris Review is a Quarterly literary magazine founded in 1953."
Literary Hoarders
18 Boards // 1,426 Pins // 669 Followers
"literary hoarders is 3 women with out of control book hoarding issues. Check with us for book reviews and anything literary!"
Autostraddle
12 Boards // 704 Pins // 797 Followers
autostraddle.com is pinterested in so many things
I don't know if you heard, but we have a pinterest. This is actually topical beacuse you can check out all of our bookish things on our Read a F*cking Book board!