On October 6, I sat in the U.S. Senate gallery and watched Brett Kavanaugh get confirmed to the Supreme Court by a vote of 50 to 48. I'll be honest: it was brutal. But it was also one of the most important events I'll ever witness as an American. Because I also watched women from around the country — senators and otherwise — make it known that they will not stand for this, that they are ready to dig in and fight, and that change is coming. So I took my rage home and channeled it in the most productive way I could think of.
I sent in my absentee ballot.
With the midterms finally (!) around the corner, it's time for each of us to get registered, get engaged, and get out the vote. Whether you're waiting for November 6 or already wearing your sticker, here are 10 books (all by women, thank you very much) on electoral politics to remind you of what's at stake and how far we have left to go.
---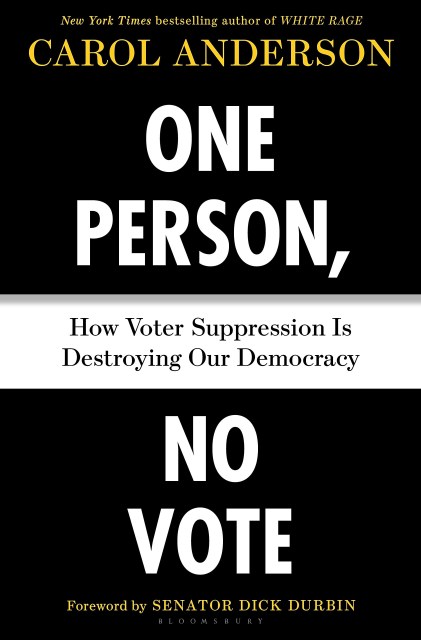 This one's on a lot of folks' lips right now, and with good reason — Anderson's deep dive into the history and practice of voter suppression is both readable and urgent. She provides a clear through line from earlier iterations of ballot box discrimination to the (literally) whitewashed manifestations of today: gerrymandering, voter roll purges, the Shelby County v. Holder case that decimated the Voting Rights Act, and voter ID laws, to name a few.
"What you do is, you create an obstacle — and then you create an obstacle to the obstacle," Anderson explained on The Daily Show. "And you make it so difficult for people who are already working their hardest to make it, to now just be able to access their basic right to vote." Her book is an ideal primer for getting your head around this issue, what it looks like today, and how we as citizens can push back on the ground.
Good for: The 3,000-foot view with contemporary context.
---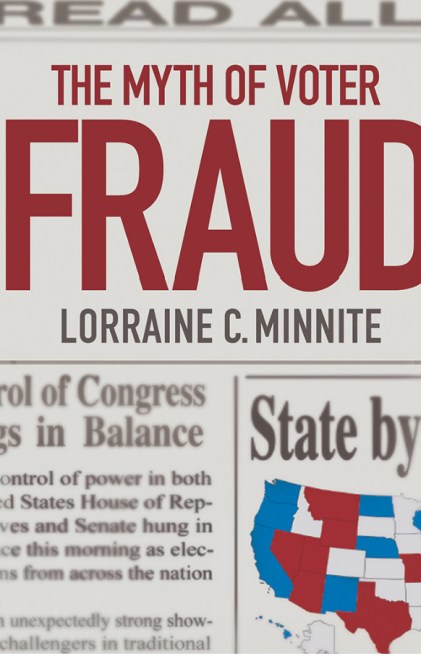 For the data-happy among us, Minnite offers a more qualitative investigation of exactly what "voter fraud" is — and, more importantly, is not. She insists on a more specific definition than the one whipped up by GOP fearmongers, and concludes through painstaking research that actual fraud is (no surprise) exceedingly rare. This book is a galvanizing escape from the abyss of alternative facts.
Good for: Coming ready with the numbers next time your conservative uncle tries to get into it with you.
---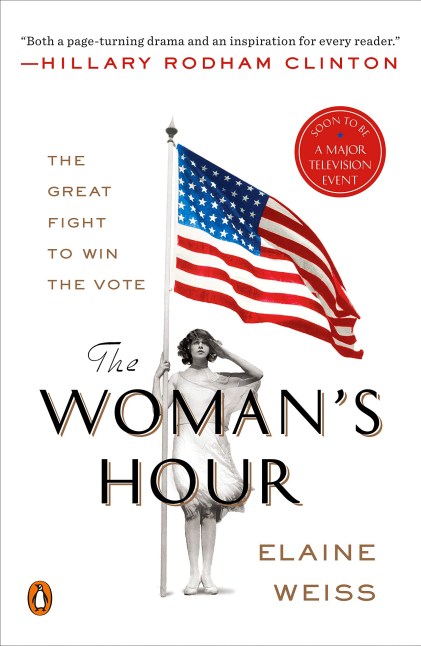 Reviews of The Woman's Hour tend to emphasize two things: 1) its cinematic level of detail and 2) its honest look how racism suffused the women's suffrage movement. It's worth a read on those merits alone. In detailing how the fight to ratify the 19th Amendment came down to one final state — Tennessee — Weiss doesn't sweep anything under the rug.
In a presentation at the National Archives, Weiss detailed the driving forces behind her work:
The fight for women's suffrage is really one of the defining civil rights struggles in our nation's history. It's one that cuts to the heart of what democracy means. Who gets to participate in our government? Who has a voice? When we say "We the People," what do we really mean? Do we mean everyone?
If those same questions are currently keeping you up at all hours, hi, welcome. Let's add this to our late-night book club.
Good for: A more honest take than you ever got in high school.
---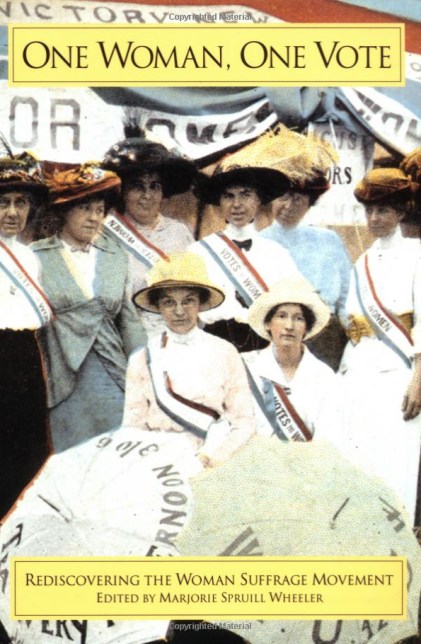 Speaking of women's suffrage: this essay anthology, which comes recommended by the patron saint of our collective rage, Rebecca Traister. It's also the companion piece to an eponymous episode of the national treasure American Experience. Relevant: American Experience has been my preferred balm for the soul ever since the 2016 election and I highly recommend watching every installment. (The theme music makes me tear up sometimes? I'm fine.)
Good for: PBS enthusiasts and other "perpetual student" types.
---
This wide-reaching overview of Black Americans' fight for equal voting access — which continues today, in case you forgot — stands out by focusing on the role of the NAACP at pivotal moments. If (like me) you work at a national-level organization and find yourself occasionally disenchanted by its slow pace of change, turn to Browne-Marshall. She will remind you what is possible.
Good for: The exhausted nonprofit employees in your life.
---
Bassetti's book is another companion to a PBS documentary, but stands equally well on its own as a warts-and-all electoral politics crash course. It covers why the right to vote never made it into the Constitution, the (racist) origins of the Electoral College, common Election Day controversies, and more, all in an accessible style that untangles the most infuriating knots in our political system. The documentary is worth a watch, too — but trust me when I say don't skip this write-up.
Good for: Understanding what the hell is going on when you cast your ballot.
---
Look, I think we all could use a modernized edition of queer icon Eleanor Roosevelt's children's book on American government right now, okay? Age is just a number.
Good for: "I'm Just a Bill" fans.
---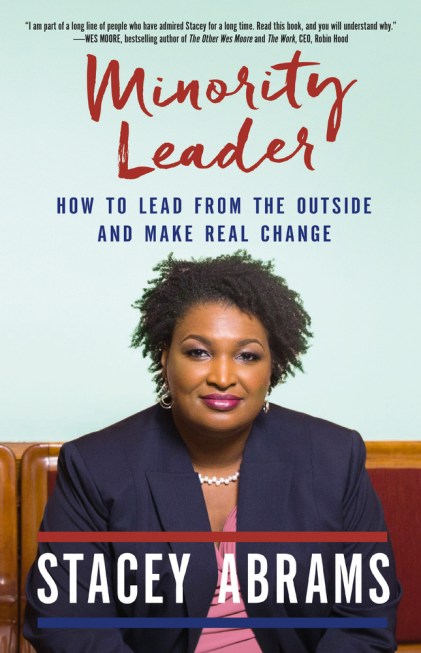 For my fellow political memoir fans, this one more than delivers — part autobiography, part activism guide, all from a woman who is fighting voter suppression tooth and nail in her own gubernatorial race as we speak. Get five pages into Minority Leader and you'll understand exactly why Stacey Abrams is national news.
"The starting block is knowing what you want," she says, "and then wanting more. Run for office, take the helm at corporate boards, go to college, or start a small business. Whatever the path… locate [your] ambition and use it to create a path to leadership that does not bow to inner doubts or outside prejudices."
Sound good? Great, me too, let's go.
Good for: Locating your ambition.
---
The Big 4: Ins and Outs of Local Government by VoteRunLead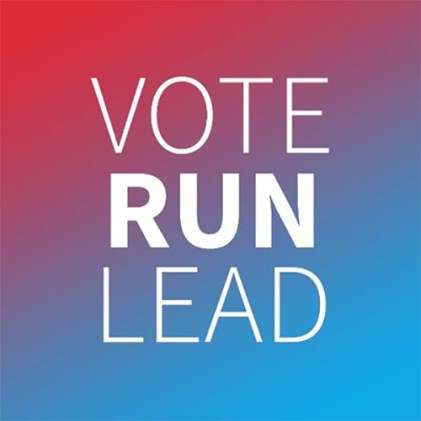 Whether or not you're planning to run, VoteRunLead's guide to local government offices will help demystify those down-ballot races and make you the envy of your civically engaged friends. This ebook (which is free with your email address and ZIP code at VoteRunLead's website) breaks down the roles and responsibilities of city councils, state legislatures, school boards and county commissioners while profiling women who have served. Best of all, VRL provides companion videos that go into even more detail on each office.
I went to a candidate training soon after moving to DC earlier this year, and can say without reservation that VRL was the highlight of that day. They want you to run as you are — seriously, that's the name of their initiative — and resources like these prove it.
Good for: Aspiring candidates, campaign managers, and volunteers.
---
There are over half a million elected offices in the United States — and if you want to run for one, know someone who should, or care about who does, you need to read Run for Something. It's the no-bullshit play-by-play you've been waiting for. Litman's up front look at campaigning is vital for every voter, regardless of personal ambition, because it shows what it takes to actually win a seat and what happens when we look the other way. She details the perils of the uncontested election (spoiler alert: there are WAY TOO MANY OF THEM), how exactly to launch a campaign, and the value of citizen activism, all with a particular focus on marginalized people who don't see ourselves represented nearly often enough.
"I'm angry at a system that makes it so hard to run for office," Litman says, "and at a party that perpetually encouraged rich lawyers to run and then seems shocked to find itself without a diverse pipeline of talent… Our elected officials are, by and large, a sea of white men who don't actually represent the diversity of this country. You have to fix it."
Good for: Fixing it.
---
Go forth and engage, my friends, and let me know your other favorite wonk manuals in the comments. Also tell me when you've voted in the most important election of our lifetimes because we really, really, really need you to. Thanks, glad we had this talk.