"So I started hanging out with Rayanne Graff. Just for fun. Just cause it seemed like if I didn't, I would die or something. Things were getting to me. Just how people are."
– Angela Chase, My So-Called Life, Pilot
You know the type — the Bad Girls who corrupt the Good Girls. The Bad Girls who inspire the Good Girls' Mothers to say "I don't want you hanging out with that girl." The best friends who "save" girls who perceive themselves to be "stuck" or "boring" by jump-starting those good girls' little lives into free-fall.
Cigarettes are smoked, lipsticks are shoplifted, and, more often than not, lesbian kisses are exchanged. Maybe it's because it's hard not to fall in love with somebody who makes you feel such giant feelings, no matter what those feelings are.
I always wanted one of my own, 'cause I was a good kid who got good grades, didn't drink or do drugs, worked a part-time job and always made it home before my fascist curfew. I wanted Rayanne Graff to tell me that my hair was holding me back, and then do something about it. Like the girls on this list, I think.
Top 10 Sidekicks Who Will Probably Get You Into Trouble, Look Good Doing It
10. Alex Nuñez (Deanna Casaluce), Degrassi: The Next Generation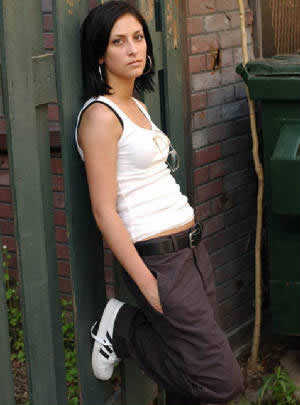 Known in school as a bully and a troublemaker, Alex's signature quote is "I don't play well with others." Her attitude got flipped on its head when Alex's heart flip-flopped for Paige. But Alex was always really dark, like way darker than killing a baby harp seal.
9. Tyra Collette (Adrianne Palicki), Friday Night Lights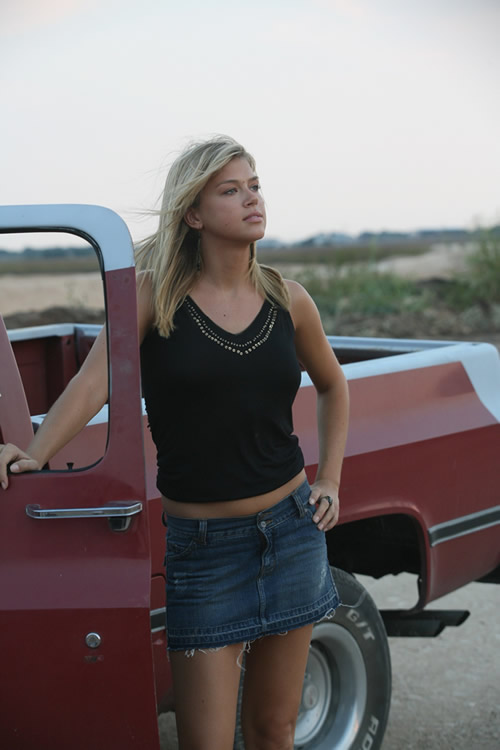 Julie's Mom: "Honey, I don't like your tone, I don't like your sarcasm, and I really don't understand what you see in hanging out with this [Tyra Collette] girl."
Eventually Tyra became proof that even the Baddest Bad Influence could turn her shit around with a helping hand from Tami Taylor.
+
8. Sugar (Lenora Crichlow), Sugar Rush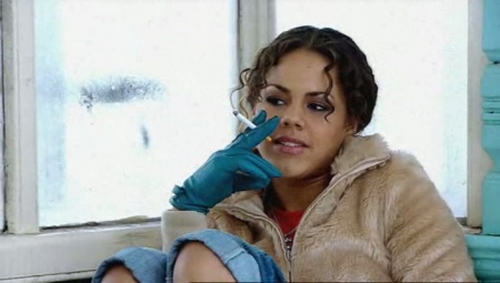 Even harder than having a badass best friend is having a badass best friend you want to bone. This was the case for poor Kim with respect to her fuckup friend Sugar who was always stealing things, drinking, and having casual sex (with men). Kim does get the girl-on-girl action she wants from Sugar, eventually, but Sugar can't seem to do anything besides manipulate. The best part is that Sugar actually lands in prison and gets out early by fucking a female prison guard.
7. Edie (Mena Suvari), Six Feet Under
Claire was never a good girl, that's for sure, but Claire gets so intoxicated by Edie and their Deep Talks About Art and hallucinogenic drugs that she actually sleeps with Edie even though Claire's not gay and Edie is. Then Edie says, "The world's not your own private fucking chemistry set. Just stay away from me!", which should be printed on a sticker and distributed to straight best friends all over the world. (I love Claire though, don't get me wrong.)
+
6. Ashley Davies (Mandy Musgrave), South of Nowhere
Ashley: "I know I'm not the one you want her to be with, but I'm the one she chose."
Spencer's Mom: "We'll see who she chooses. I guess the battle lines are drawn."
Ashley: "Guess they are."
It's a rule of television that anybody who uses Manic Panic in earnest and wears more than three bracelets at a time is probably gonna make you skip school sometimes. This is another case of the badass best friend turning into The Girlfriend which is extra-special for the Mom that hated her even before the gay shit came up.
+
5. Gia (Marla Sokoloff), Full House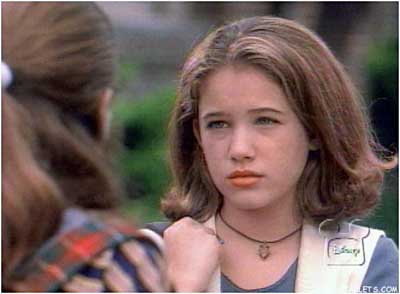 Gia: "Mr. Tanner, my mom would NEVER let me have a party without adult supervision… [Mr.Tanner walks out] …which is why I didn't tell her."
You know when you look back on your life and think "that's when I shoulda known I might be gay," that's how I feel about my lifelong imaginary affair with Malra Sokoloff, who played Stephanie Tanner's best friend, Gia, in Full House. Sokoloff went on to corrupt multiple other youths on programs like Party of Five, Seventh Heaven and Boy Meets World. Gia peer-pressures the hell out of Stephanie during their two-season homoreotic best friendship, luring Steph to the darkside of Makeout Parties, joyriding and smoking and eventually gets into a car accident with two guys they met at the mall.
4. Evie (Nikki Reed), Thirteen
Tracy's Mom: "Tracy was playing with Barbies before she met Evie!"
Getting one's tongue pierced is the ultimate symbol of teenage rebellion. Then there's drugs, drinking, threesomes, feelings, fights with Mom and so forth. Then you put all that together and you have yourself a movie.
+
3. Effy (Kaya Scodelario), Skins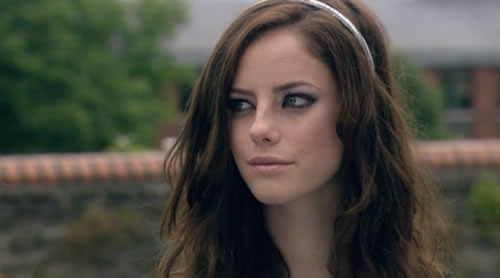 Effy: "Pandora, why are we friends? Do you ever wonder?"
Pandora: "Well, that's super easy. You're my pal because you're the coolest ever, and I'm yours because I'll totally do anything you say and none of your boyfriends ever want to surf me cos I'm useless."
Effy: "That's it?"
Pandora: "Yeah."
Skins could be described as a show about self-destructive kids and the normal kids transformed into self-destructive kids by the self-destructive kids. But in Season Two, Effy didn't even have to talk to get her and her friends into trouble.
+
2. Legs (Angelina Jolie), Foxfire
Remember that time Legs walked into your school even though she didn't even go there, and then empowered this whole group of shat-upon misfits into creating a homoerotic fire-cult?  That was awesome.
+
1. Rayanne Graff (AJ Langer), My So-Called Life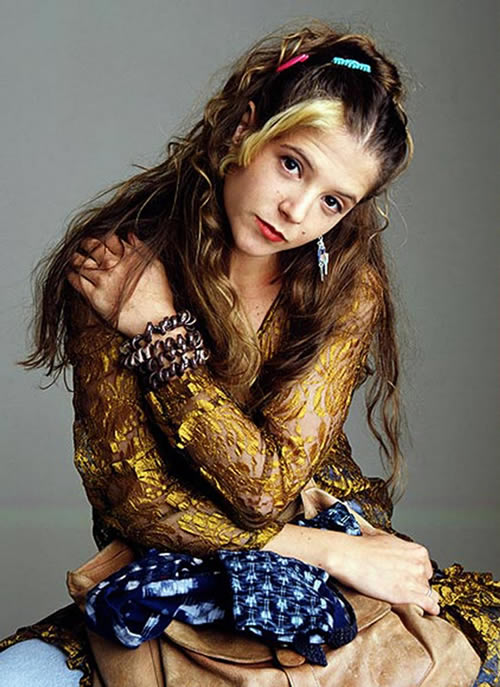 Angela's Mom: "All right, I admit it. I don't like her. I don't think that she's the right friend for you."
Rayanne defines this trope, and she's alluring because she acts like she doesn't care, ever. So for people who care a lot, like Angela Chase, someone so Devil-May-Care is just fascinating. Because you never know what could happen next. She might even break your heart!
Who was your favorite bad influence?