Jamie's Team Pick:
Many of us have either dressed up as a Daria character ourselves or had a girlfriend do so. In my case, it was an ex dressing as Daria for Halloween years ago. But as we learn from Jezebel, for some it's in the spirit of cosplay.
On the teeny, tiny off chance you are unfamiliar with cosplay, it is short for "costume play" and involves play acting popular characters from movies, graphic novels, video games, etc. like in these 60 photos of Captain Planet cosplay.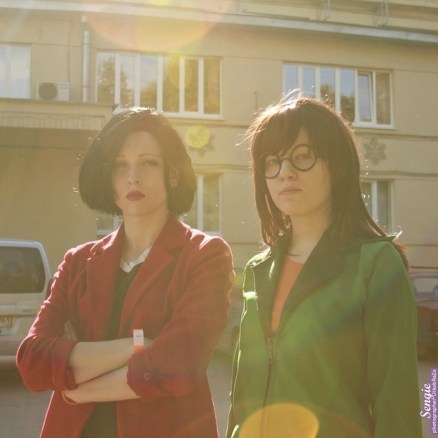 Dressing up in costume is fun right? And not always just for candy or sex once you are older than 12 I guess, right? Maybe?  How badly do you want to be Daria in 3-D? What have you dressed up as? What would you like to? Anyway, insert acerbic comments here.
---
Before you go!
It takes funding to keep this publication by and for queer women and trans people of all genders running every day. We will never put our site behind a paywall because we know how important it is to keep Autostraddle free. But that means we rely on the support of our A+ Members.
Still, 99.9% of our readers are not members.
A+ membership starts at just $4/month.
If you're able to, will you join A+ and keep Autostraddle here and working for everyone?
Join A+