Next Tuesday, any of y'all who live in or around Madison, Wisconsin are in for a real treat. Team Autostraddle is comin' to town! Or at least four of us are: Managing Editor and Head Bisexual in Charge Rachel Kincaid, QTPOC Speakeasy Editor Gabby "Wheeze Laugh" Rivera, Writer Who Makes You Cry Whitney Pow, and yours truly, Feminism and Straddleverse Editor Carmen Marie Apollonia Rios. (I took Apollonia as my confirmation name, did you know? You know now.)
On Tuesday, April 28, we'll join the University of Wisconsin at Madison's Campus Women's Center Coordinator Marie Gorman in a conversation about queer and feminist media as resistance and probably also how much we like working here. Doesn't that sound amazing? I know it does. So come on down!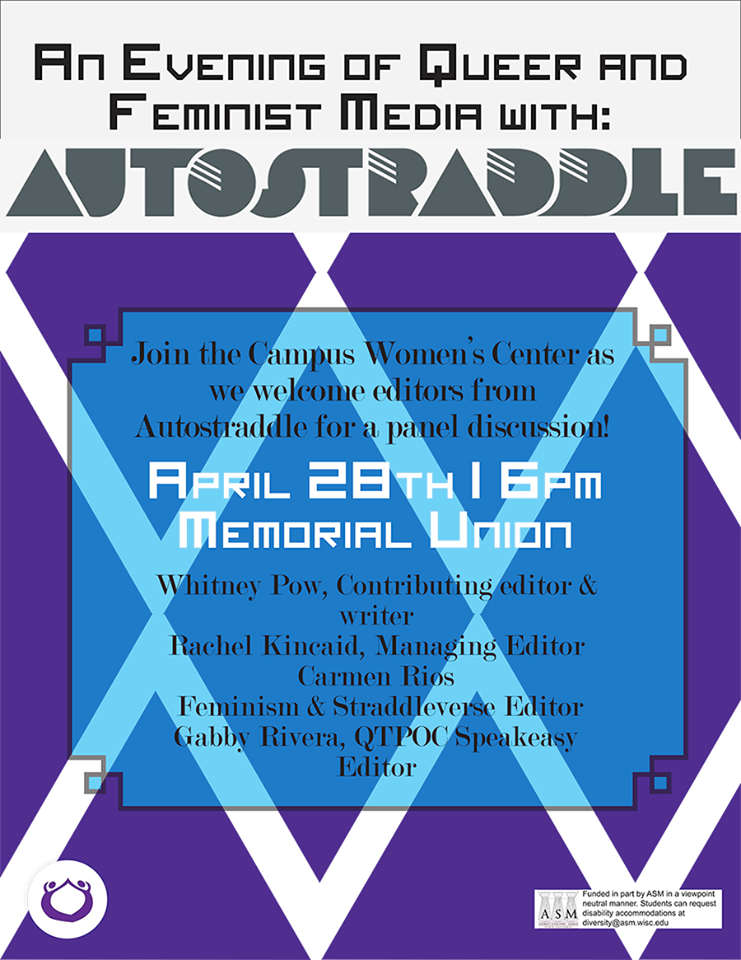 The event starts at 6PM on Tuesday, April 28 in the UWM Memorial Union at 800 Langdon Street and will go for about an hour. RSVP on Facebook and tell all your friends to come love on us! We'd really appreciate that. Or I mean, I would.