Welcome to Y'All Need Help, a weeklyish (kinda?) advice column in which I pluck out a handful of questions from the You Need Help inbox and answer them right here, round-up style, quick and dirty! You can chime in with your own advice in the comments and send your quick and dirty questions to youneedhelp@autostraddle.com.
---
Hello I am back! Did you miss me and my advising words? I sure missed giving them to you. This week we're tackling postpartum depression, relationships, and looking for love in maybe all the wrong places. We're also listening to this Moon Catchers playlist I put together for an A-Camp workshop in 2013 because it really fits the vibe. Once again, everyone gets an inspirational poster and nothing hurts! Some things hurt, maybe. I don't know, we're all going to be ok.
---
I've been traveling around the world chasing my (non-relationship-driven) dreams, and I've been single for all of the five-ish years since I came out. Which is … awkward. I find myself always having to go to bars to try and find other gay/queer women, and every time I have to talk myself into going.
I'm naturally reticent but have been making an effort to be friendly and outgoing. I know it's only my stupid inner fears, yet even then I get to the bar and sometimes just run away. It seems like this situation is going to continue for the foreseeable future. How do you talk yourself into going to bars and striking up conversations? How do you ignore your fears?
Thanks,
Not Painfully Shy But I'd Forgive You The Comparison
Dear Not Painfully Shy,
Have you considered
that you may
not
like
bars
?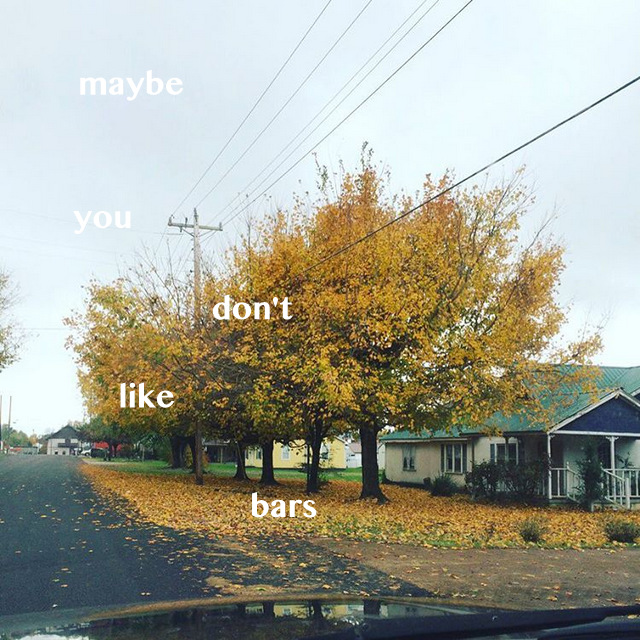 Because to be quite frank, I feel similarly about going to bars and striking up conversations. Walking into a room full of people you don't know and attempting to create any sort of real, one-on-one dialogue with one or several of them is not an easy task! It's a legendary feat actually. It's for a very specific type of person and lord bless those people, for they are a world apart. Every space has its own culture and hierarchy and rules, including bars, and I'm not familiar with any of them because I had my first child before I could vote and then just never found a babysitter. Maybe you would be better off going to other places or events or gatherings that are more conducive to chill conversations and intentions — and are less like bars — like an Autostraddle Meetup, roller derby anything, dog parks (provided you have a dog or could borrow one), shows at small music venues, or volunteering at a space or for a movement that's relevant to your interest. Which brings me to…!
Hey, what are you interested in? What's something you're willing to be afraid of, and then do anyway? If the answer is bars, then okeedoke! You're just gonna have to keep going to those bars and trying and trying again and again. There are probably at least a handful of articles about how to flirt and/or conversate with queer women in bars. But if it's literally anything else, go there. Go be yourself in the spaces that genuinely interest (if terrify) you — somewhere where you can give and take in a way that doesn't leave you literally running to the other end of the parking lot.
Your last question was "How do you ignore your fears?" and I think you don't. You stare them down and ask them what the fuck their deal is, and then you take notes and get to know them inside and out because you can't get above a thing you don't understand. You climb up to the top of yourself and look at how small things are from way up there. You do some cross-referencing and cartography. You make a list of what you can still see from the top of your very self and you scribble stars around them because they're what matter. You think about your intentions so hard and for so long that they almost manifest themselves right there, because your intentions are your Patronus. Then you climb down and keep your fears close and your intentions closer, and you set out on a noble quest to be your selfiest self.
I don't know why it's true, but people who match your guts and intentions seem to pop up when you're mostly involved in anything other than looking for them. And the most crushingly beautiful part of this truth is that you are someone's gut match, someone's intention, and you'll pop up for them without even meaning to, maybe without them even asking for you. Isn't this universe just the most ridiculous?
---
I've been in a relationship with a girl for eight months now, and though it hasn't been that long, things have gotten pretty serious pretty fast. The problem is that I'm 24 and this is my first relationship, so I'm very used to being on my own, and was honestly quite happy that way. I do love her dearly, but I know myself so much better than she does, and I often feel that I love my own company more than I love hers. I'm prone to very elaborate daydreams and flights of fancy that are hard to indulge in when I've got a very real person in my life. So I guess my questions are: Is it normal to miss a very core part of who I am when I'm with someone (and I'm pretty sure that no matter who I'm with, I won't be able to maintain my inner fantasy life) and is it normal to feel a little lonely when in a relationship, because my girlfriend doesn't know the "true" me, the parts of me that I love most about myself? We have all these grand plans for the future, and it would devastate both me and her to break up, but these nagging doubts about how a relationship should feel are kind of destroying me right now.
This was hard to reply to because I RELATE. I relate so much I could burst. The dull answer is that you'll have to communicate your needs to your partner, and if she's into your happiness and this relationship, she'll work with you to figure out how to best navigate this space so that you both have the most of what you want/need while still giving enough to the other. WOMP BORING ANSWER
But I want to dig a little deeper, so. It's like you're asking two separate versions of a question here: a) are we really honestly in a good relationship if I'd rather be by myself sometimes, and b) are we really honestly in a good relationship if I don't want to show her my true self? And the answer to both of those questions is: sure. You're in a fine/ok relationship and if you're happy with not taking a chance on sharing your true self with her, that's cool. And it's totally normal to sometimes want to be by yourself, even when (or especially when?) you're coupled off. Being alone and having time to catch up with your weirdo insides is, for some people (like me!), a vital part of being a functioning human.
Howeverrr, have you considered introducing her to the true you? You could, you know. You might feel less lonely. I mean, for many people, the ideal relationship is one in which they have the time and space to pursue their own dreams and where they also feel comfortable being their truest self. Not every relationship can or will be an ideal one, though, so maybe this one is perfectly fine the way it is! Only you and your girlfriend can really speak to that. It might even be that for you, an ideal relationship is one where you hide your true self forever and ever. Also you can show her your true self and still maintain time and space for being alone.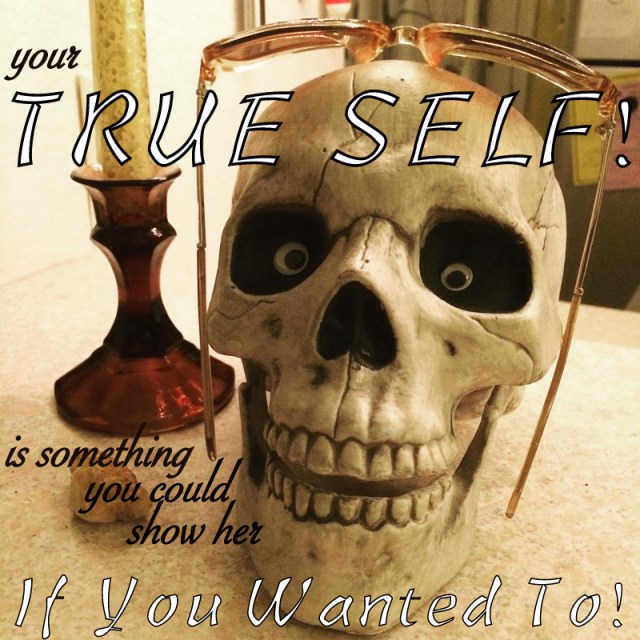 I don't know man, relationships are all about balance and learning about other people and new things about yourself and growing and supporting each other. They should be fun, if possible. Are you at least having fun?
---
My partner and I had a second baby about a month ago and I have pretty severe postpartum depression. I'm not the one who carried, but apparently it is really common in partners? I'm not attached to the baby at all and it is really hard having two kids and I feel really isolated and constantly exhausted and overwhelmed.
Wow, I also really relate to you! What if I only chose questions from people I really relate to? That's probably what I'm doing here. ANYWAY you are correct: having a [second] baby is really hard and isolating and exhausting and overwhelming! You should seek professional help immediately. I'm so truly, truly sorry that you're going through this, because it's absolutely horrible and one of the more isolating forms of depression available to the human experience. The apparent source of your depression has a face and a heart and needs you to be so kind and loving to it, and unless someone's experienced this themselves, it's nearly impossible to convey how bottomless-pit-of-despair it feels to not be attached to your baby the way you know you should be. You absolutely have to get in touch with an experienced professional and seek help.
I had a late onset postpartum depression with my second child that went untreated and eventually morphed into several years of misery. I'm still working through the remnants of not only the depression itself but also how long it took me to do anything about it and the repercussions of all that time. My brain and heart are in spasms as I type this because just thinking about my life during those years and what I missed out on and all the ways things could've been better if I'd just known — if I'd had even the slightest idea what was happening — is enough to wipe me out for weeks. The HILARIOUS thing about depression is that the leftover regrets are sometimes, in some ways, worse than what you lived through. Isn't that NEAT.
So really, I can't stress this enough! Get help! Get help get help get help. You can feel better and you deserve to feel better. I LOVE YOU YOU ARE GOING TO BE OK.
---
I really, really wish you all the very very best! Do you have advice for these advice seekers? Drop your thoughts in the comments! Need some quick advice for yourself? Email youneedhelp@autostraddle.com!