Q:

I'm graduating from university next summer which is super awesome. It's a really big moment because I went to university before and had to drop out for health reasons and it was this whole horribly traumatic ordeal and we didn't know if I'd live let alone if I'd go back to university!
BUT. Because of all of the trauma – and it wasn't just traumatic for me, it was also horrible for my family – it feels like there's a lot of pressure on this graduation. And I don't want to wear a dress. I'm nonbinary, I've changed my name and my parents are… trying to accept me but they do not understand and they still get my name wrong 50% of the time. But they're trying and I appreciate that!
The big problem is what do I wear to graduate. People keep telling me to just do what makes me happy because it's my graduation, but it's wrapped up with so much trauma for my whole family, and I want a picture that my parents can show off to everyone without feeling like they're ashamed or have to explain things about me. Especially because my gran is a super strict catholic who does not have any idea that I am not cisgender and straight, and she will also want a picture of me graduating!
I don't know what to do or how to approach this with my parents. My mum has even said that she's sad she's never going to get to see me graduate with my deadname, as if I'm a different person now, which was really hurtful because it felt like my achievements matter less because of my queerness.
Please help.
A:
Congratulations on being alive and also thisclose to graduating!! I felt your heart so much in this question and I wish I had an easier answer but I really think this is the flat and uneventful truth: we each have to decide what's worth it, and then we each have to actually follow through with that thing and live with the outcome. There's a lot going on here — identity, validation, obligation, bonds, honesty, struggle — and everything is important and real, but when you boil it all the way down, this is one of a million times you have to decide between two imperfect situations and either way, live with one of the not-so-great outcomes. You can wear your favorite snappy outfit and deal with your family's reaction, or you can wear what you think they'll like and deal with your internal self. And only you can decide which not-so-great outcome is worth it in the end.
You might impress them with your favorite outfit, though. Your gran might see the confidence bursting from your face and declare that you look AMAZING. It might be that no one connects what you're wearing with how you identify, and maybe they'll think it's weird or trendy or interesting for a second and then move on. Maybe they'll faint right there on the spot and never speak to you again (this is very unlikely). Maybe you'll wear whatever you want and it'll rain that day, and the waiter at the restaurant will be hilarious and kind, and maybe you'll lock your keys in the car, a speech will make you cry, someone will step on your foot, a giant hawk could possibly swoop down and kidnap some lady's tiny dog right in front of everyone. Maybe you'll wear a dress and all those things will happen plus your mom might still cry about your deadname. Maybe the day will be ruined or saved by a number of other things entirely out of your control, and no matter what, you'll still have to live with the outcomes of all the things — the dripping umbrellas, the perfect meal, the locksmith, the tissues, your sore toes, the look on that poor woman's face — everything!
Sometimes you swallow your pride and discomfort and take the road of least resistance, and other times you stand up for yourself and face the pushback. Nothing you decide will be 100% right or wrong, and neither makes you an asshole or a pushover.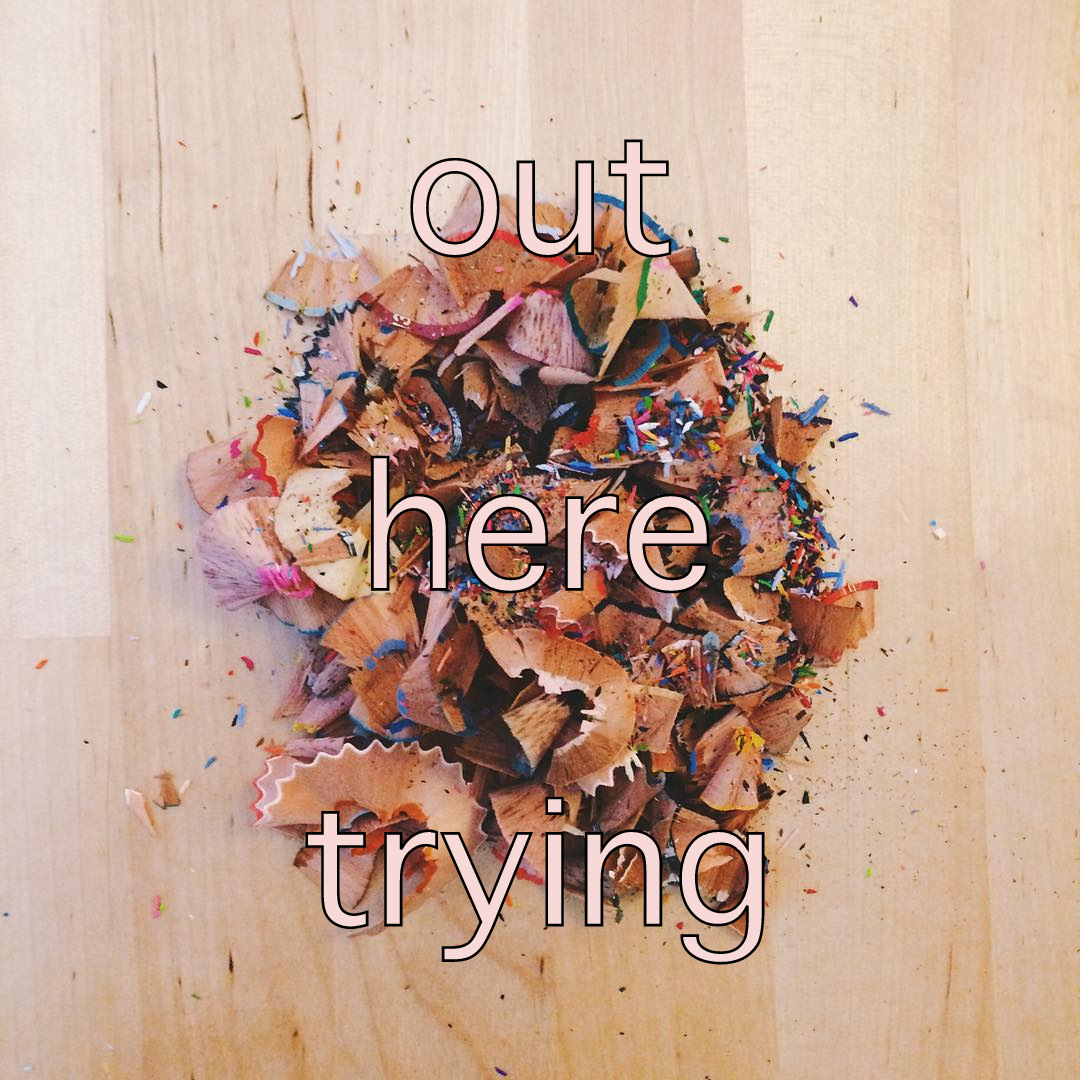 I think it's normal for your mom to feel sad about you shedding the name she chose for you. This is absolutely not to invalidate how hurtful it was that she shared those feelings, but it might help you process that pain by remembering that parents put a lot of thought into the names they give their children, and it almost always means something to them, for better or worse, and she probably is conflating your deadname with who you are as a person. We all conflate names with people because that's the reason we have names to begin with. If names didn't mean anything, you wouldn't have changed yours after coming out as nonbinary. Hopefully with time she can understand what your new name means to you and she'll let that overshadow any lingering sadness or loss she feels. Kristin Russo talks a lot about how we as queer people had time to process ourselves and that we should give our families time to process as well — almost like a grace period. And those periods are often painful and awkward for everyone, but it's still growth. It's important that your mother finds someone else to process those feelings with instead of putting that burden on you, but it's also important that we give our loved ones the space to act or feel imperfectly for a small period of time.
I AM SO EXCITED FOR YOUR GRADUATION AND YOUR LIFE.
---
Q:

I've been in a relationship for about 6 months and things got serious fast (stereotypical lesbian alert). We were talking about the future and making plans and I was very happy and very much in love. But lately I've just felt separated and not as "in it" as she is… I'm not excited when I see she's texted, I don't want to call, and I find myself questioning if we should make plans a couple months in advance.. I'm not sure what to do. Some things complicate matters, like the fact that the holidays are coming up and I always get a little depressed around this time due to some past trauma, and the fact I've had to be out of town for work for the past few weeks and we've had to rely a lot more on electronic communication.
I'm really hoping that once I get home things will be better, but if it doesn't what do I do? How long should I give it to work itself out? How can you go from being unbelievably happy to so dissatisfied so quickly? What if we break up and I die alone??
A:
Just real quick: this is totally normal and it happens. It sounds like you're not that into her, and I'm giving you full unbridled permission to break up with her, today even. You will probably not die alone. I'm currently happily married and there's still a chance I might die alone because no one knows the future, but I'm banking on not dying alone, you know? Makes it easier to get out of bed every morning.
But back to you! You mention that XYZ could be making you feel less into the relationship, and that might very well be the case, yes. Also, ABC could've had a lot to do with why you felt so into the relationship so quickly in the first place. LMNOP could be why you'll miss her in six months, or why, in six months, you'll wish you'd ended things sooner. WHO CAN SAY. Who can every truly say? I'm sorry to say, no one, not even you. And so you do what you must when you must! Any number of things could be at work, making you feel any number of feelings, and regardless, there you are, feeling them and living with them. Maybe the feelings pass after XYZ passes, but maybe they don't! Maybe the feelings are there all the time and XYZ and LMNOP just highlight them? Maybe ABC only stood to highlight other always-there feelings. Doesn't matter! Tweedle dee, ho hum, we do what we must.
New relationships are usually quite fun when they begin and any relationship is usually quite dull and not fun when it ends. This sounds like that. It's perfectly normal and you're not doomed and I hope you've had a damn lovely holiday. YOU'RE DOING GREAT. HAPPY NEW YEAR.
---
Q:
Is it normal or ok for my girlfriend to keep reminding me that she doesn't know if she wants to be with me in the future? I understand that no one knows what will happen in the future, but it hurts my feelings when she reminds me that she doesn't know how long she wants to be with me.
A:
WOW I JUST SAID THAT. No one knows what will happen in the future, that is true. It's also true that we don't go around saying "You know, we might die alone after all," to everyone all the time, because that is stressful and no way to live. Which is to say, no it's not ok for your girlfriend to keep reminding you that she can't guarantee that she'll be with you this time next year! Your girlfriend is not special: no one knows if they'll want to be with anyone in the future. Not even me! Again I will remind you, I am married, and YET I still truly honestly if we're being totally honest here have no idea if I'll still want to be with this woman in five years. Any number of things could happen! I could join a cult and leave my entire family behind. I mean is it likely? No it's not, but also was it likely that I'd move from California to Virginia, realize I was GAY, fall in love with a woman I'd never met in person, divorce my husband, MOVE TO ARIZONA for this woman, help start a p cool website for queer women, get a deer tattoo, break up with my girlfriend, hate it here but stay anyway, use an online dating platform to meet a woman who'd also moved to Arizona for weird reasons, find her extremely attractive while she also found me attractive, help elect this country's first black president, live to see gay marriage become not only legal but also a constitutional right, GET MARRIED ffs, and one time I even owned a Saab, and now Donald Goddamn Trump is in charge of nuclear weapons??? No! None of that was likely! All of that was insane and wacky as fuck! And yet here we all are, reader.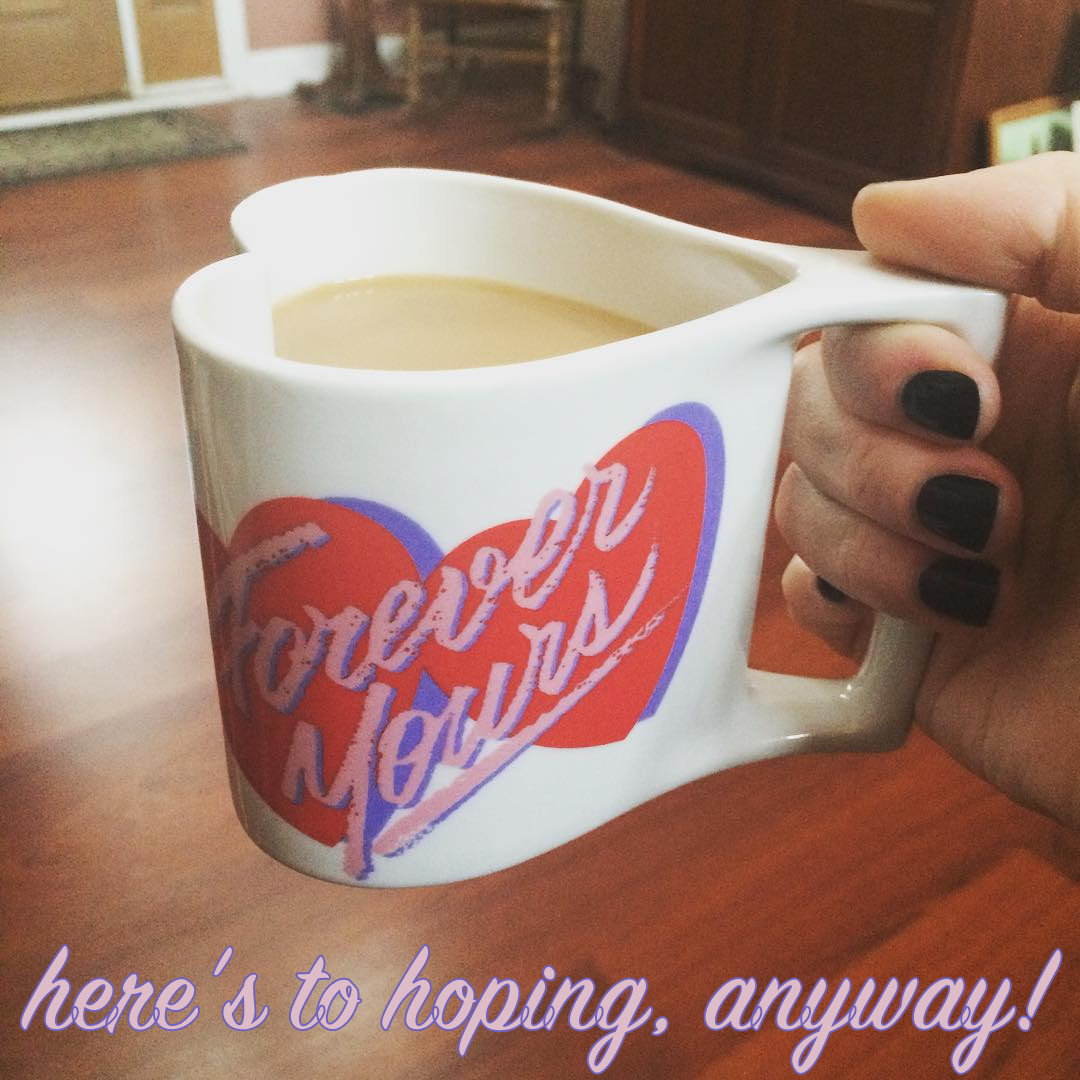 We don't date or marry or move in with or trust or love people because we can all see into the future and know that this ends well. We do all those things precisely because we have no idea what's going to happen but based on what we know right now, in this gleaming moment of time, we think we'd like to hopefully still be with the person no matter what the wild future might bring. I got married because I wanted to actively face the unknown with her. That's the deal. And we don't go around reminding each other that one day one of us might very well joint a cult or just lose interest or have amnesia or DIE or whatever! Because that would be batshit and mean.
This was a lot of talking about myself and also a very long way to say that your girlfriend either needs to look deep inside herself to figure out why she keeps saying this out loud (is she scared of the future? does she know she doesn't want you in hers and is too chicken shit to say so? is she just a morose type of person who has to talk about this kind of thing all the time?) or, the next time she says it, you could say "Actually I do know the future and get this, we're not together in it because I'm breaking up with you right now. Ta-da."
---
Y'All Need Help is a biweekly advice column in which I pluck out a couple of questions from the You Need Help inbox and answer them right here, round-up style, quick and dirty! (Except sometimes it's not quick, but that's my prerogative, OK?) You can chime in with your own advice in the comments and submit your own quick and dirty questions any time.