Let's ring in the new year where we rang it out: on the couch, watching television! What we have here is all your 2019 television premiere dates for all your favorite new and returning shows.
The Fall 2018 season was pretty incredible for representation — it seemed like I had to update the TV Preview every few days with a new lesbian or bisexual character popping up. Unfortunately, most of the new shows on my radar for 2019 aren't, as of yet, promising a whole lot of lesbian and bisexual women characters — but there sure are a lot of gay men, especially in a few supernatural and comics-inspired programs I'm keeping my eye on in case they choose to toss us a lesbian bone. Not a dead lesbian bone though, we're past that now.
So, without any further ado except for the rest of this paragraph, let's get into it! Shows that took less than a one-month break between their last 2018 episode and their next 2019 episode are mentioned in bold italics, but are not given full pics and descriptions.
This post will be updated as events warrant.
---
January
Grown-ish (Freeform) // January 2nd // Season Two
// watch the trailer //
Grown-ish is back and so is Zoey's bisexual bestie Nomi, who will start tentatively exploring her school's queer community mid-season. This show is really cute and fun and if you're not watching it, I bet if you started watching it you'd be like, "Aw! This is cute and fun but also has an awareness of social issues! I'm so glad I'm doing this for myself!"
Fresh Off The Boat (ABC) //  Season Five Returns January 4th
God Friended Me (CBS) // Season One Returns January 6th
Mainfest (NBC) // Season One Returns January 7th
Good Trouble (Freeform) // January 8th // NEW
// watch the trailer //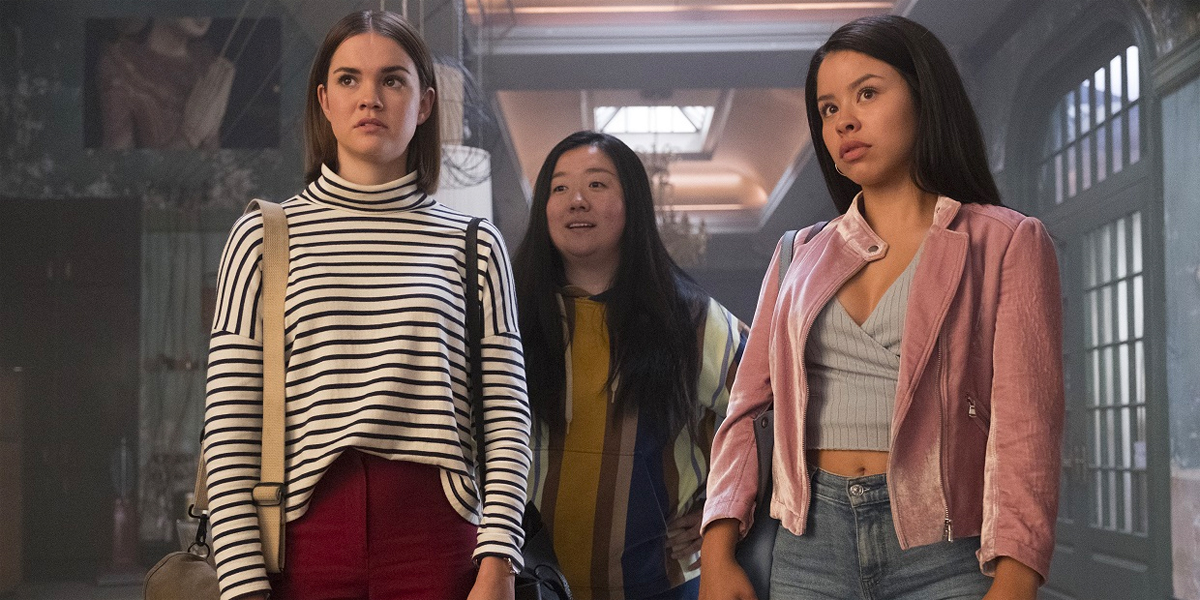 Good Trouble picks up where The Fosters left off: with Mariana (Cierra Ramirez) and Callie (Maia Mitchell) headed north, from their sleepy San Diego suburb to the bright lights of Los Angeles, to start their new jobs. Most exciting of all: their new building manager and de facto house mother, Alice Kwan (Sherry Cola), is a selfless and closeted-to-her-family Asian-American soft butch lesbian.
Brooklyn 99 (NBC) // January 10th // Season Six
// watch the trailer //
Now on a new network, Brooklyn 99's Season Six will include an episode focusing on the #MeToo movement, directed by Stephanie Beatriz, and will open with Jake and Amy on their honeymoon.
Law & Order: Special Victims Unit (NBC) // Season 20 returns January 10th
S.W.A.T. (CBS) // Season Two Returns January 3rd
The Good Place (NBC) // Season Three Returns January 10th
Crazy Ex-Girlfriend (The CW) // Season Four Returns January 11th
Sex Education (Netflix) // January 11th // Season One
// watch the trailer //
This eight-episode British dramedy stars Gillian Anderson as a sex therapist with a socially awkward son who, with the help and urging of his classmates, starts his own "underground sex therapy clinic" at school. Otis has a black gay best friend, but as far as queer girls go all we've spotted so far is a girl/girl couple in the preview who are only listed as being in one episode on imdb. Still, it looks really cute!
The Flash (The CW) // Season Three Returns January 15th
This Is Us (NBC) // Season Three Returns January 15th
Schitt's Creek (Pop) // Season Five // January 16th
// watch the trailer //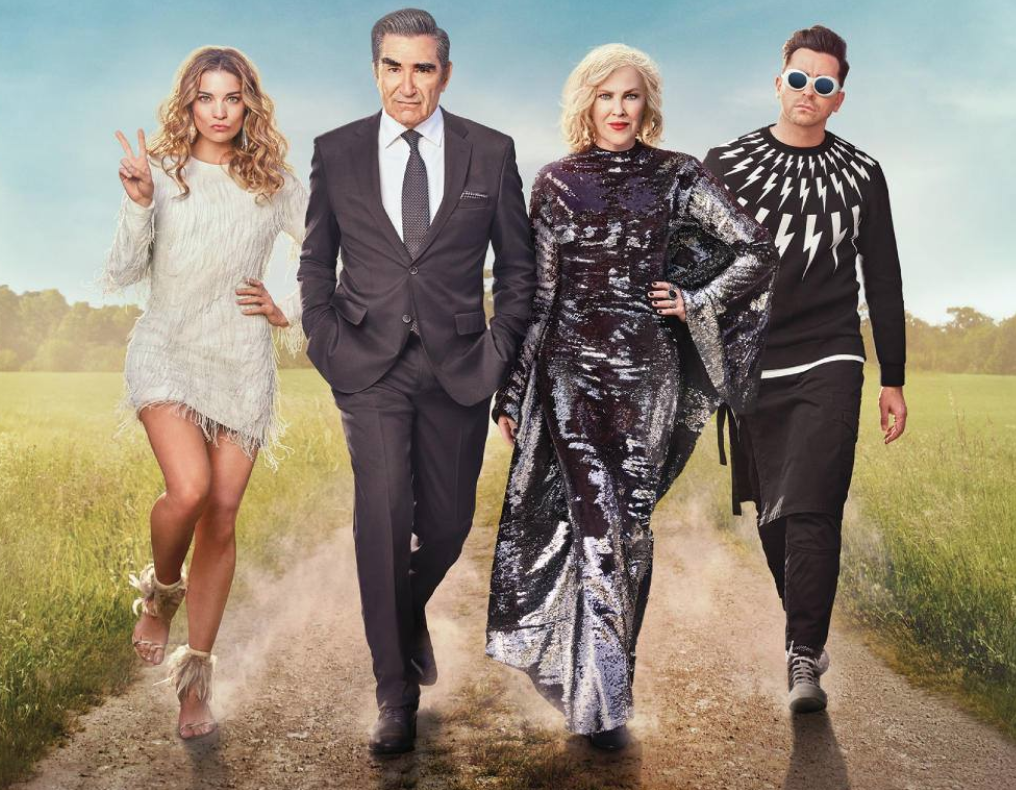 Black lesbian town councillor "Ronnie" isn't really a main character on Schitt's Creek and that's really my only complaint about this smart, clever, campy Canadian sitcom everybody seems to have discovered within the past few months. Catherine O'Hara and Eugene Levy shine as parents of a family who suddenly lost its wealth and are forced to live in a motel in Schitt's Creek, a town they originally purchased as a gag gift, and Daniel Levy plays David Rose, a delightfully bitter young bisexual man. Plus, queer actress Emily Hampshire!
Riverdale (The CW) // Season Three Returns January 16th
All-American (The CW) // Season One Returns January 16th
Star Trek Discovery (CBS All Access) // January 17th // Season Two
// watch the trailer //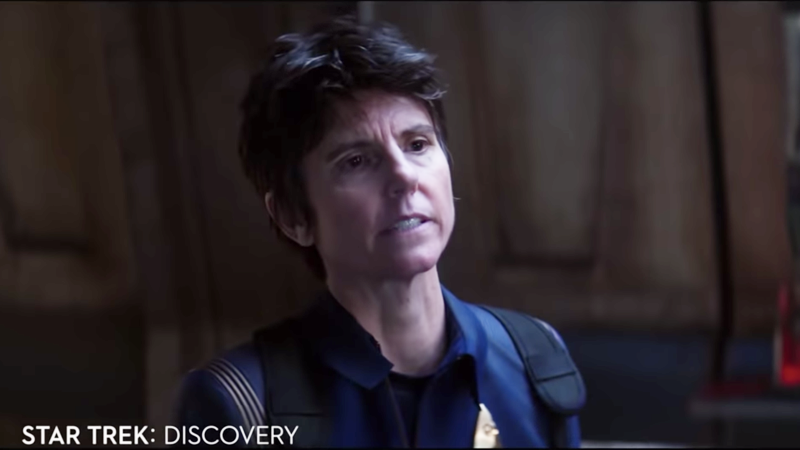 Star Trek has the most bizarre relationship with the gays. Kirk and Spock shippers are the original TV fandom and wrote fan fiction via printed 'zines before the internet was even born! Once the internet was born, Janeway and Seven of Voyager became the go-to queer subtext sci-fi couple for decades. Finally, in 2018, Discovery introduced the franchise's first canonically gay couple, Paul Stamets and Hugh Culber, and then promptly murdered Culber. Through the magic of science fiction and internet outrage, Culber is returning for season two. Also joining the cast: Tig Notaro as (presumably lesbian) Chief Engineer Denise Reno, who, according to the trailer, can best be described as "Tig Notaro in space." I can't wait! ( – Heather )
Grey's Anatomy (ABC) // Season 15 Returns January 17th
How To Get Away With Murder (ABC) // Season Five Returns January 17th
Shameless (Showtime) // January 20th // Season 9B
// watch the trailer //
The back half of Shameless's Ninth Season returns after an extended break — oddly, after all this time, the now-totally-uneven ensemble dramedy about the tough-luck Gallaghers has managed to feature a record number of queer female characters, although many have been pretty recklessly constructed. Most recently, Debbie has considered her Sapphic side through a brief fling with hot construction worker Alex, while Veronica seems to have abandoned hers in Svetlana's absence. Honestly I can relate to abandoning things in Svetlana's absence, I miss her with all my heart. I can't stay away from this show regardless of its missteps. Previews suggest that Debbie appears to remain committed to smashing the patriarchy in Season 9B and also identifies as a "sexually confused Teen Mom."
High Maintenance (HBO) // January 20th // Season Three
// watch the trailer //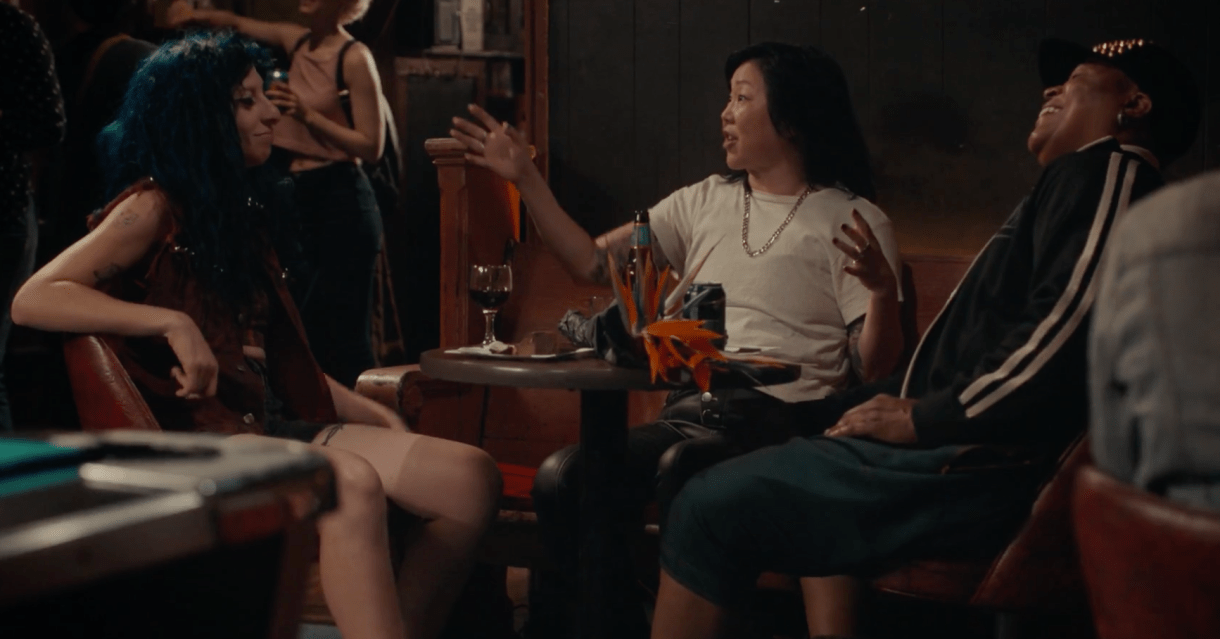 Season Two of High Maintenance was one of the best shows of 2018, and casting notices for Season Three have been a delight in and of themselves — in addition to opening all roles to non-binary actors, we've got gay Latinx construction workers, hippies in Poughkeepsie, and characters described using clauses like "got into a Seven Sisters school back in the day but dropped out" and "the kind of woman who definitely owns some Birkenstocks and has energy crystals in her home." Season Three will feature guest spots from Margaret Cho (spotted hanging out with other QPOC and kissing Hye Yun Park in the trailer) as well as Rosie Perez, Jemima Kirke (Girls), Annie Golden (Orange is the New Black) and Guillermo Diaz (Scandal).
Supergirl (The CW) // Season Four Returns January 20th
Charmed (The CW) // Season One Returns January 20th
Black Lightning (The CW) // Season Two Returns January 21st
The Magicians (SyFy) // January 23rd // Season Four
// watch the trailer //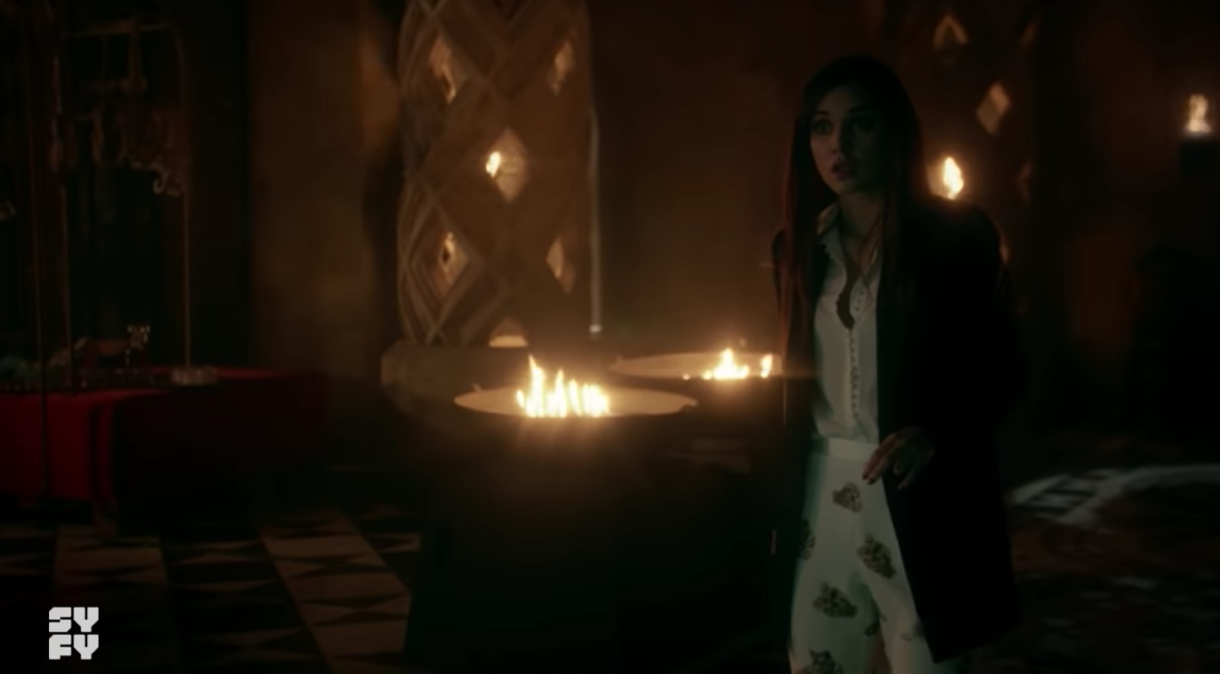 Aside from Daniella Alonso's Pirate King, most of the queer vibes in Season 3 of The Magicians were from the magical men. However, according to interviews, Margo is bisexual, so maybe we'll see more of that this year…then again, everything got turned on its head so really it's anything goes in Season 4. All I know for sure is that no one really reads as particularly straight on this show. ( – Valerie) 
Broad City (Comedy Central) // January 24th // Season Five
// watch the promo //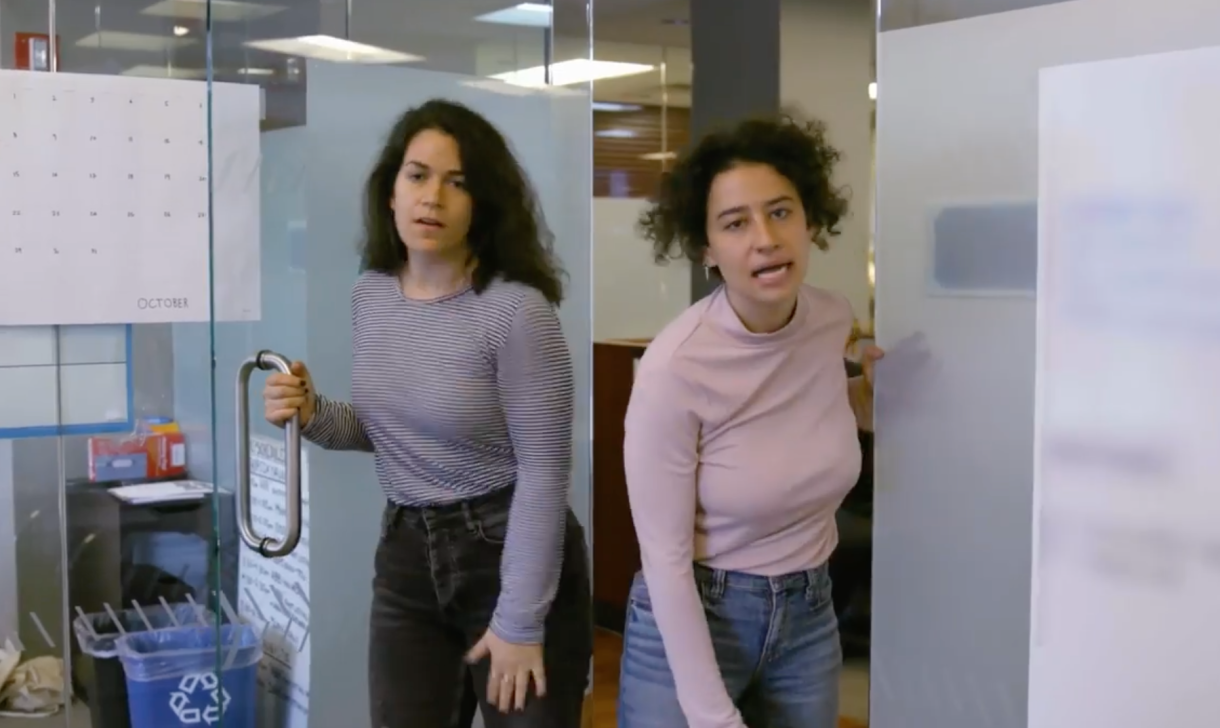 Broad City's Season Five will, sadly, be their last. According to a recent interview in The New York Times, Abbi is going to date a woman this year, which means this show has TWO bisexual protagonists. How about that.
JACOBSON I really feel like our show has been so queer from the get-go.
GLAZER Queerer than we knew. Behind the scenes, in front of the cameras. Everyone who works with us has gotten queerer and queerer in the past six years. I swear to God.
Siren (Freeform) // January 24th // Season Two
// watch the trailer //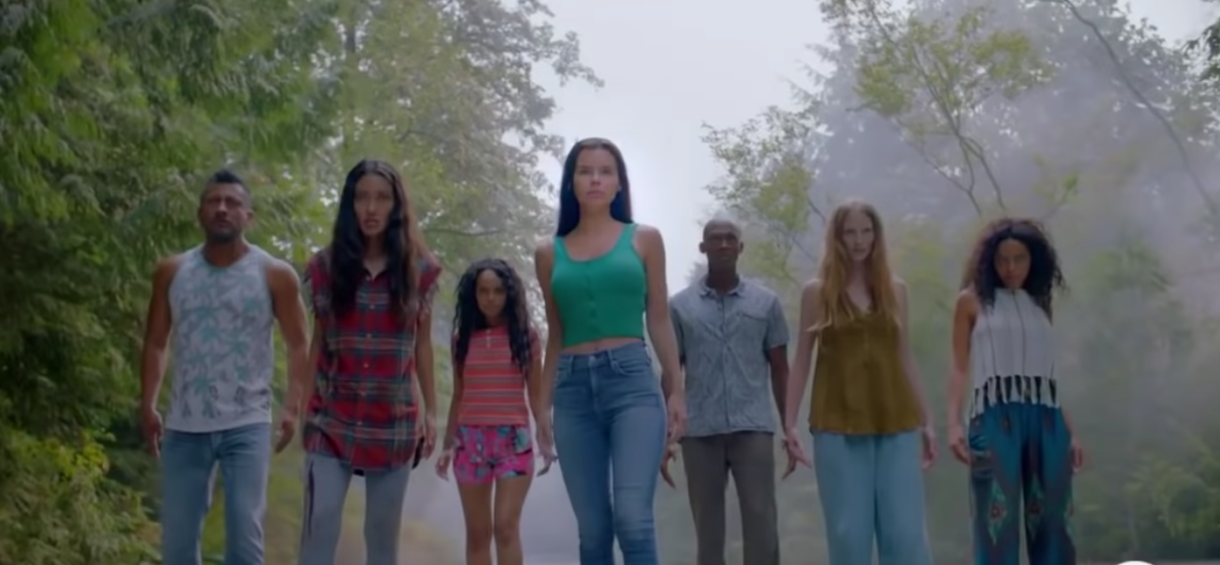 Season 2 of Siren promises to give us more of the throuple action from Season 1, where mermaid Ryn seems into both Maddie and her on-again, off-again boyfriend Ben. And it also promises more mermaids, so here's hoping all mermaids are sexually fluid! It seems some of them will be working against Ryn and some will be working with her to just try to blend in and save their species, but hopefully we get some more lady-loving merladies this year. ( – Valerie)
Legacies (The CW) // Season One Returns January 24th
RENT! Live (Fox) // January 27th
// watch the trailer //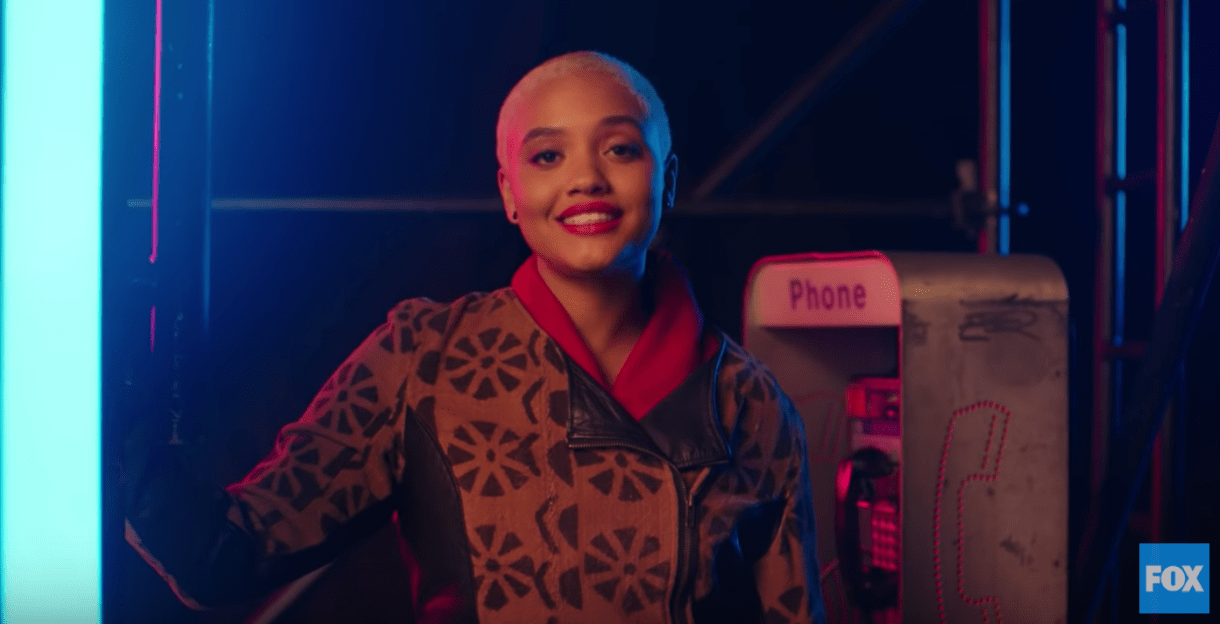 In a moment that will undoubtably make me feel elderly, RENT! Live is coming to our teevee screens this January, starring Vanessa Hudgens as Maureen and Kiersey Clemons as Joanne. This will also be a great opportunity to see if Mark is less annoying when he's not played by a white actor!
February
Russian Doll (Netflix) // February 1st // NEW
// watch the trailer //
I initially wrote, "f this show is somehow not even remotely gay, I will eat my hat!" and good news — I did not have to eat my hat! Rebecca Henderson (who is married to co-creator Leslye Headland) plays Lizzie, a lesbian who enjoys group sex and also one-on-one-sex and wearing overalls! Natasha Lyonne co-created and stars in the "existential adventure show" about an inescapable New York City party, created by an all-female writing team, directed by lesbian Jamie Babbitt and featuring actors including Greta Lee, Elizabeth Ashley, Rebecca Henderson, Chloë Sevigny, Dascha Polanco, Ritesh Rajan and Jocelyn Bioh.
American Housewife (ABC) // Season Three returns February 5th
One Day At a Time (Netflix)  // February 8th // Season Three
One Day At a Time
and its adorkable lesbian protagonist, Elena, will return to our hearts and minds with 13 episodes this winter, including a very special cameo —
Gloria Estefan will play Mirtha
, Lydia's sister and arch-nemesis in
an episode that will also feature Steph Beatriz
and appears to involve a funeral.
Walking Dead (AMC) // February 10th // Season 9B
// watch the trailers //
This is a show about, I believe, zombies! There's a girl named Tara in it and she's gay, but every time she dates a girl, that girl gets killed. Am I right so far? Many moons ago, the actress who plays Tara told AMC, "I'm excited for what's to come in Season 9. I feel like it might be such a different equation. It might not just be war. Maybe there's something else in store. That sounds exciting to play. Maybe instead of constantly fighting for survival, there'll be some rebuilding and normality. I don't know, but I'm excited to see if that could possibly happen!"
Boomerang (BET) // February 12th // NEW
// watch Lena Waithe on the making of Boomerang //
Lena Waithe and Halle Berry are the powerhouse team behind the television sequel to the 1992 film "Boomerang," which follows the children of the original story's three stars. Lala Milan plays Tia, described as a "misguided performance artist with high ambitions" who "is a classically trained dancer who wants to topple the patriarchy. She's charismatic and wildly unique. Tia is an activist at heart, but she doesn't mind being a little ratchet every now and then" and Kimberly Hall plays her girlfriend, Rocky, described as "a lesbian with a dominant personality" who is "very protective over her girlfriend Tia and her career." Waithe is hoping to "change the face of BET" with the reboot.
The Umbrella Academy (Netflix) // February 15th // NEW
// watch the teaser //
As far as we can tell so far, Ellen Page's new project is unfortunately light on queer women and by "light" we mean "there aren't any." But, it's not often we can see our lesbian girlfriend Ellen Page on the small screen so everybody tune in for that face.
Shadowhunters (Freeform) // February 25th // Season 3B
// watch the trailer //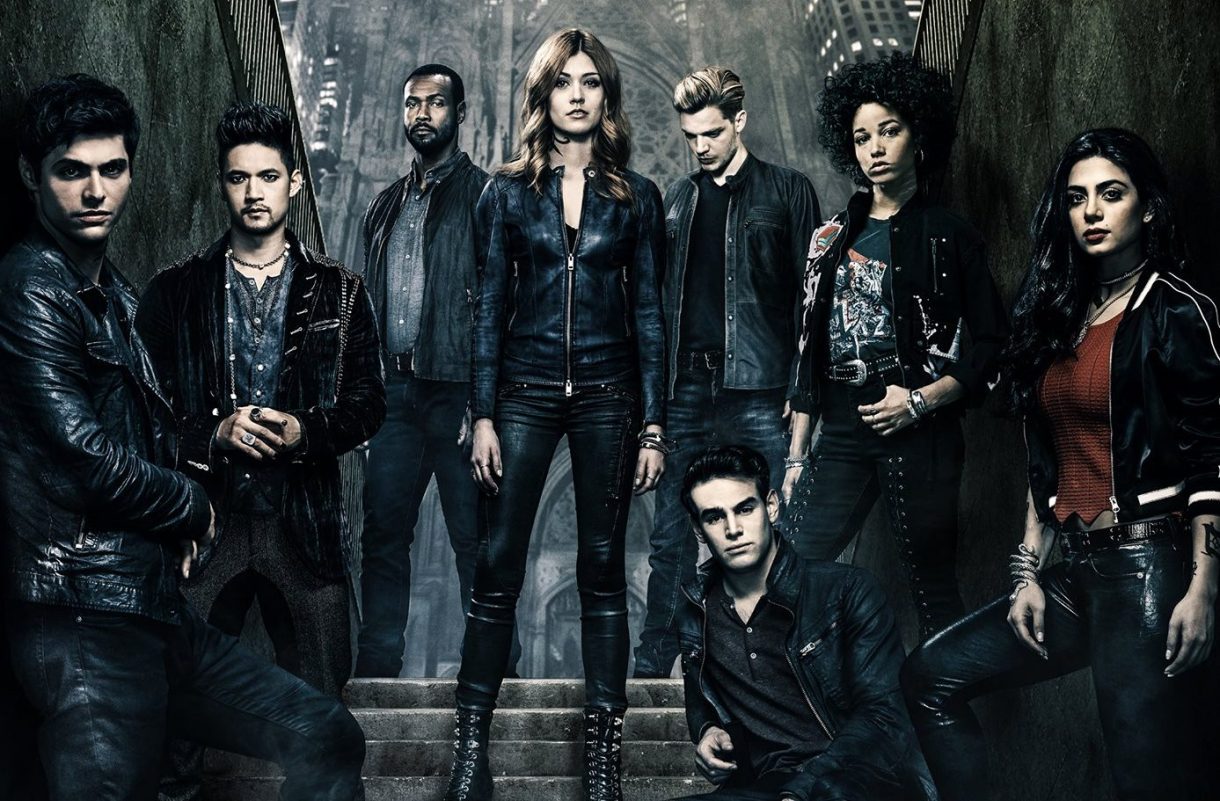 Shadowhunters will conclude its third season (which aired its first ten episodes from March – May 2018) this year with ten traditional episodes and a two-part finale. Harry Shum told Elle Magazine, "We were able to wrap the show up in a beautiful, exciting way. Filming those last few episodes was truly bittersweet." However, it's unclear if queer character Ollie will be returning, as she's not listed on imdb for any 2019 appearances.
Better Things (FX) // February 28th // Season Three
Details are not in abundance for Pamela Adlon's Louis-CK-Free Season Three of Better Things, which has a minor lesbian character and also one of Sam's daughters might be a lesbian or could be non-binary or perhaps transgender, who's to say! But we do know this: Sharon Stone (If These Walls Could Talk 2), Judy Reyes (Claws) and Janina Gavankar (The L Word) will all show up this year.
---
March
Station 19 (ABC) // March 7th // Season 2B
Station 19 will be back to see if the otherwordly attractive firefighters survive yet another peril and make it to yet another day. Most relevant to our interest will be finding out if Maya Bishop (who was recently promoted to Lieutenant by the Seattle FD! #20BiTeen in full effect!) decides to leave 19 for a leadership position at Station 23 instead. My gut tells me that she – no way Shondaland would want to deprive us of Maya's kickass attitude any time soon. (- Carmen)
For the People (ABC) // March 7th // Season Two
// watch the trailer //
Think Grey's Anatomy but with lawyers (and much, much drier). Two great reasons to watch: queer actress, Jasmin Savoy Brown, as public defender Allison Adams…she might not be gay on the show, but her relationship with her BFF, Sandra, is the gayest thing about For the People. Second, the actual queer character: Kate Littlejohn, the Paris Gellar-esque federal prosecutor, who hooked up with Anya Ooms (played by pansexual actress Caitlin Stasey) during season one. (-Natalie)
American Gods (Starz) // March 10th // Season Two
// watch the trailer //
Native American actress Devery Jacobs joins the cast as queer Two-Spirit character Sam Black Crow and Yetide Badaki returns as the pansexual Bilquis when Season Two returns to find the battle in this Neil Gaiman adaptation "moving inexorably toward crisis point as the destinies of gods and men collide." Bliquis will be absolutely "pivotal" to season Two and although Gillian Anderson is not returning as "Media," South Korean actress Kahyun Kim is joining the cast as "New Media."
The Good Fight (CBS All Access ) // March 14th // Season Three
It's worth it, the subscription, just for this fun and expertly crafted legal drama with a knockout cast that includes two primo Mommis, Christine Baranski and Audra McDonald. Listen: if you liked The Good Wife for any period of time, try this spinoff noted for its painfully resonant depiction of life under Trump in a way that somehow totally avoids being heavy-handed. Christine Baranski says Season Three will "focus a little more on the personal relationships and how living in the Trump age is affecting intimacy" and "address this big gender moment that we're experiencing now with the #MeToo movement —how it's affecting the workplace and the marriages and relationships and how men and women talk to each other." Rose Leslie returns in a featured regular role as lesbian attorney Maia Rindell.
Shrill (Hulu) // March 15th // Season One
This smart comedy series based on writer Lindy West's memoir features Lolly Adefope as a black British lesbian hairdresser and the roommate of Annie, the show's protagonist. You were probably going to watch this show anyhow but now you basically have to! Also John Cameron Mitchell is in it, so.
9-1-1 (Fox) // Season Two Returns March 18th
Jane the Virgin (The CW) // March 27th // Season Five
Abby's (NBC) // March 28th // NEW
Natalie Morales stars as Abby, an ex-military bisexual bartender who runs into trouble when her new landlord takes issue with the makeshift unlicensed bar she's been running in her San Diego backyard.
Harlots (Hulu) // March 29th // Season Three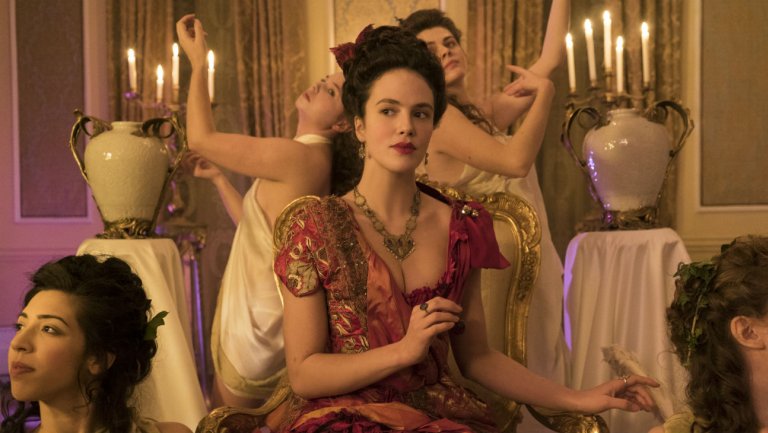 Veep (HBO // March 31st // Season Seven
---
April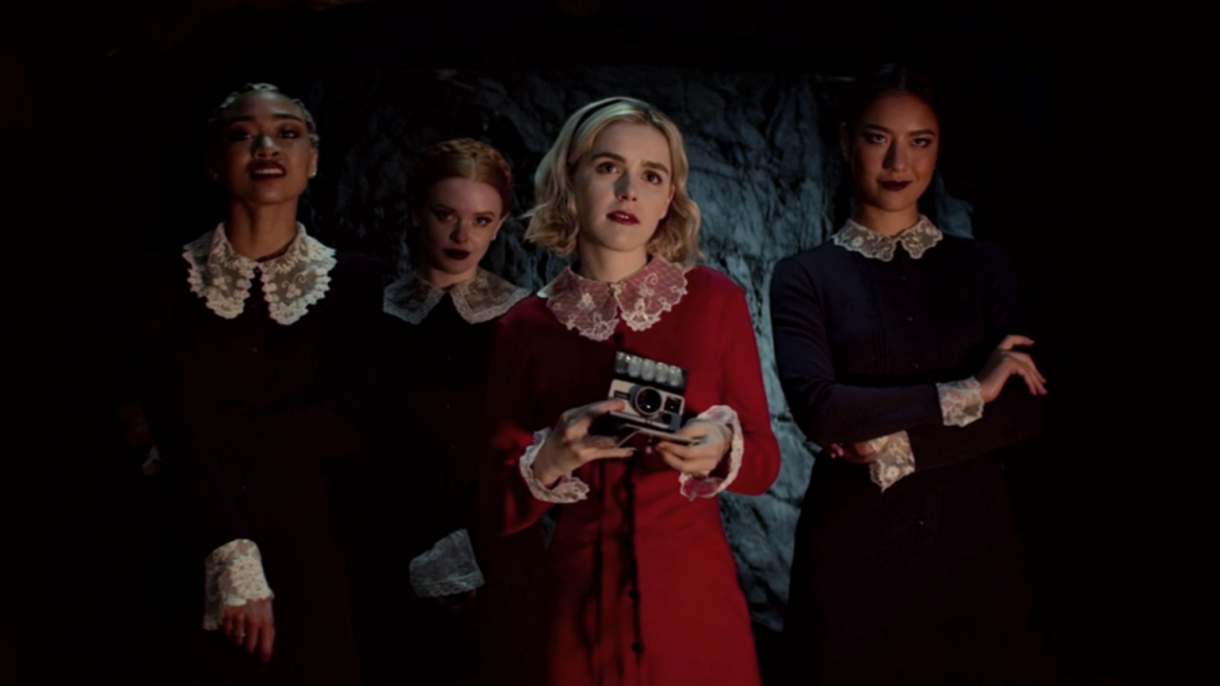 Killing Eve (BBC) // April 7th // Season Two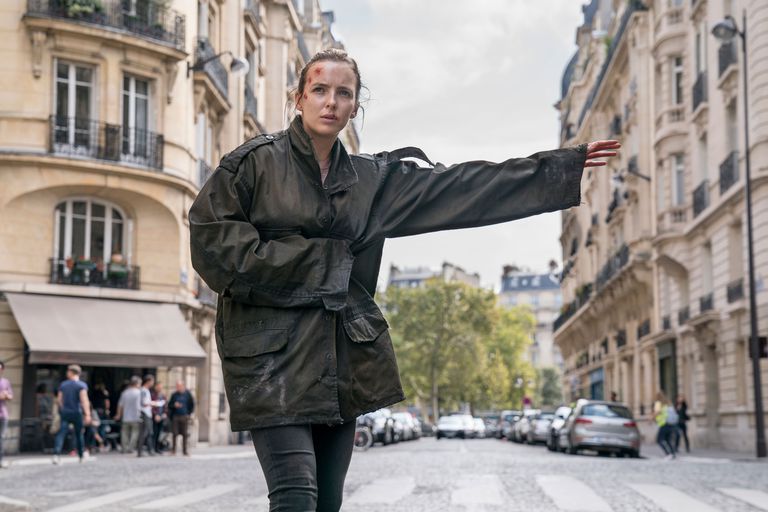 April isn't really winter, but this is probably all you are going to think about all winter so we're including it. The second series will pick up right where the first left off — M15 Officer Eve stabbed Villanelle, who managed to get away. The President of AMC Entertainment Networks has declared, "Killing Eve is picking up exactly 36 heart-thumping seconds after the events of the season finale. This new season is packed with superlative performances and is as twisty, subversive, darkly funny, nerve-wracking and pleasurable as our fans could desire."
The Bold Type (Freeform) // April 9th // Season Three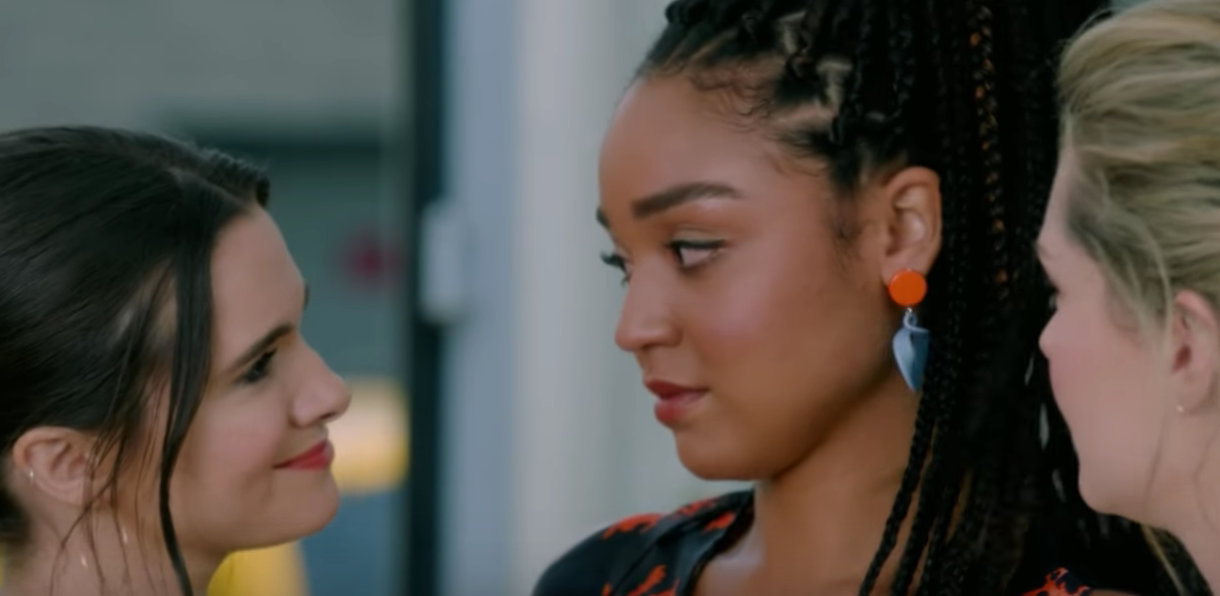 The Bold Type's second season was a little bit all over the place, but we still hold this show in our hearts. Speaking of hearts, we can probably expect a very heartbroken Kat to return this spring. :-(