Header by Rory Midhani

---
"Fall, leaves, fall; die, flowers, away;
Lengthen night and shorten day;
Every leaf speaks bliss to me
Fluttering from the autumn tree.
I shall smile when wreaths of snow
Blossom where the rose should grow;
I shall sing when night's decay
Ushers in a drearier day."
The leaves all around me are dying, but I feel so alive! The sunshine is starting to go away but I feel invigorated! Oh Autumn, you make me so dramatic.
Last week was the climax of my autumnal experience. It was apple picking day followed by a week of endless apple consumption. Ladyfriend and I drove upstate to go to Pennings Orchard, which is my favorite place for many reasons that start and end with apple cider doughnuts. There is also a petting zoo situation and a cider beer garden, so I'm pretty sure it's similar to heaven. A photo shoot ensued but since ladyfriend refuses to showcase pictures of herself, here is a nice little photo montage of me in some wellies frolicking in the orchards.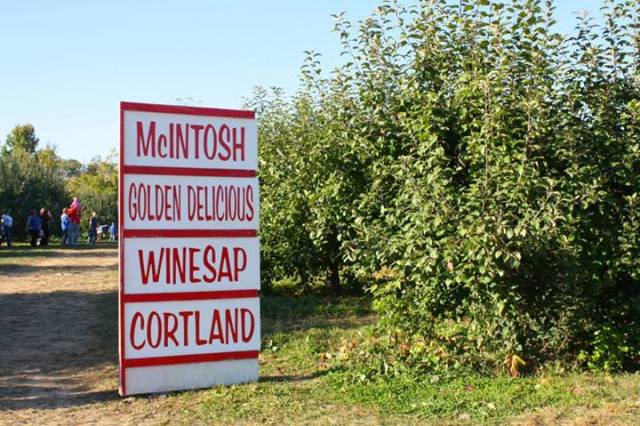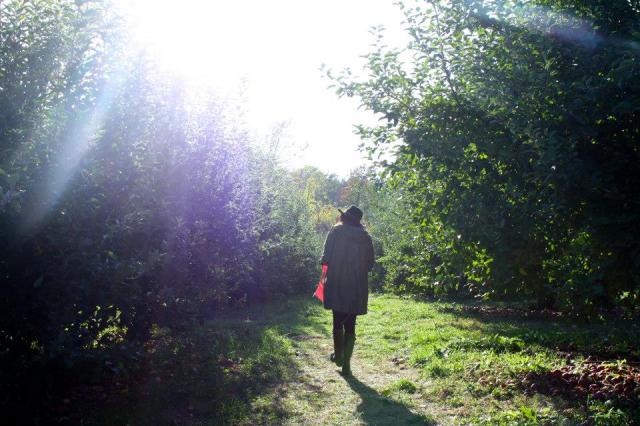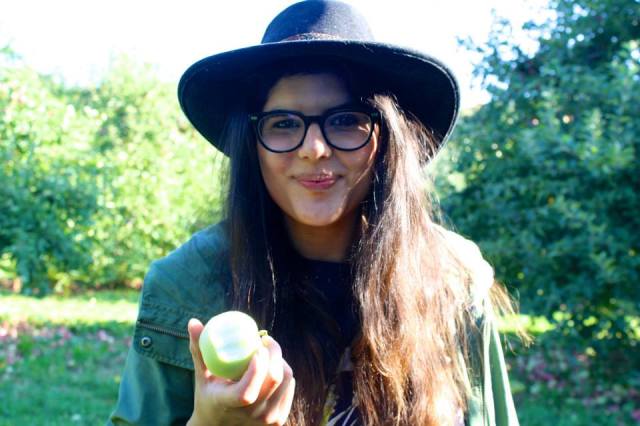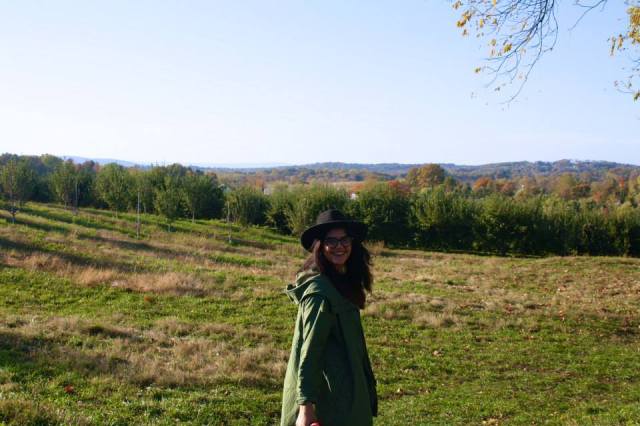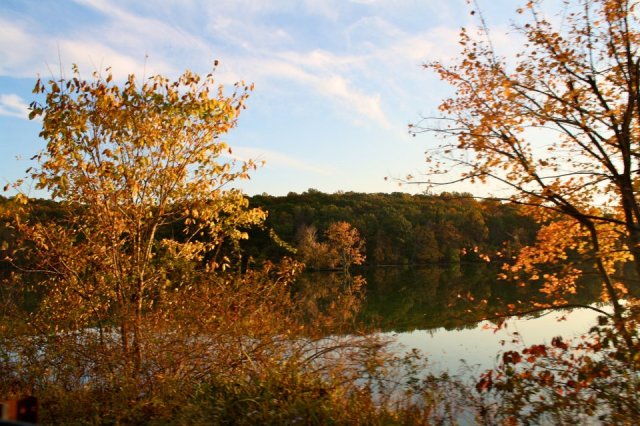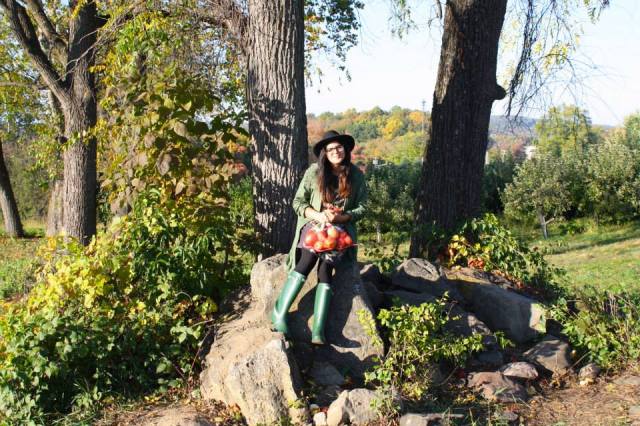 My goal is to use all the apples I picked without making 10 jars of jam as a cop-out. I think I've done pretty well so far.
Since some of you said you wanted to learn to make the tarts from my first post, I'm going to give you the recipe for the galette. I like galettes better than tarts because a) you don't need a tart pan and b) they are more "rustic" aka you can mess up and nobody will know.
I used a pretty basic French recipe for pâte brisée or short crust dough. In culinary school we called it flaky dough because well… yeah. It has a pretty high ratio of fat to flour, which is why it's so crumbly, tender and heavenly. It's a good one to have in your repertoire for quiches and tarts! In school we did this entirely on the countertop but I'm going to make your lives easier with instructions for using an electric mixer. I included the gram measurements for the flour and butter because I know some people prefer to weigh ingredients when baking. I didn't do that this time because I was too lazy to replace the batteries on my kitchen scale. You really should, though. It's MUCH more accurate.
FOR THE DOUGH
+ 125 grams unbleached all-purpose flour (1 cup)
+ 1/2 teaspoon sugar
+ 1/4 teaspoon salt
+ 85 grams unsalted butter, barely softened and cubed (6 tablespoons)
+ 3-4 tablespoons ice water
1) Sift together the flour, salt, and optional sugar into the bowl of an electric mixer.
2) With the paddle attachment, mix in the butter. Start with two tablespoons, until the mixture looks like cornmeal, then add the rest. Mix until butter is the size of small peas. If the butter is too small your dough will be crumbly. Too big and your butter will melt, causing the dough to have holes.
3) Once blended, drizzle in the water slowly with the mixer running until the dough JUST starts to hold together. Add a little more if you need to.
NOTE: The key with pâte brisée is to work the dough as little as possible so you don't overwork the gluten. If you do that, it will make your dough tough and unpleasant.
4) Once your dough has come together, form it into a disk and wrap in plastic wrap.Place it in the fridge for at least an hour.
5) After it's rested, roll the dough out onto a lightly floured surface until you have approximately a 14-inch circle. It does not have to be perfect. Again, this is "rustic". Mine was practically an oval.
6) Place the rolled out dough onto a parchment lined baking sheet.
FOR THE FILLING
+ 4-5 apples peeled, cored, and thinly sliced (I used 4 medium size golden delicious)
+ 2 tablespoons turbinado sugar (regular sugar is fine)
+ 2 tablespoons melted butter
FOR THE GLAZE
+ 1/2 cup apricot jam or jam of your choice
+ 1 tablespoon water
ASSEMBLY
1) Starting 2 inches from the edge, arrange and overlap the apples however you want. I find concentric circles to work nicely! Fold and crimp the crust over to meet the apples.
2) Brush the tops of the apples and the crust with the melted butter and sprinkle the whole thing with turbinado sugar.
3) Bake at for 400 F for 45 minutes, rotating a few times while baking. When finished the crust will be golden brown and the apples tender.
4) Let the galette cool for 15 minutes while you make the glaze.
5) Prepare the glaze by heating the jam and water in a small sauce pan until liquidy. Lightly brush the glaze over the apples and the crust.
Eat it with ice cream! Eat it for breakfast! Eat it with ice cream for breakfast!