Header by Rory Midhani

---
"Delicious autumn! My very soul is wedded to it, and if I were a bird I would fly about the earth seeking the successive autumns."
– George Eliot
A girl called George. Love it.
Fall is my favorite season when it's not summer. I love the season for many reasons. The air just starts to smell better (aka NYC stinks less). I don't sweat as much when I'm not really doing anything. I get to wear lots of knitty things and pumpkin bread becomes dinner 3 nights a week. Even in Florida, where fall doesn't really exist, I would get overly excited about it. I wouldn't allow myself to watch Hocus Pocus or bust out the nutmeg until it was AT LEAST October 1st. Now that it's seasonally appropriate (by my terms) to talk about autumnal things, I'm going to talk your ears off about my almost favorite season!
Let's begin with a list of my fall essentials/ things I want for fall shall we?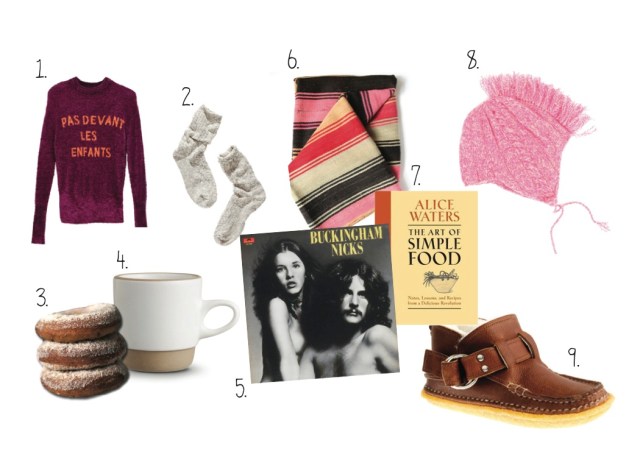 1. "Not in front of the kidswp_posts- cozy sweater from Asos
2. Granny socks – these are from Madewell
3. Apple cider doughnuts from just about anywhere (or making them myself with this recipe)
4. My favorite mug
5. On the record player
6. Totally adorable, but heartbreakingly unaffordable, blanket
7. Alice. The Queen. So I can cook my fall produce as simply and deliciously as possible
8. Mohawk beanie
9. The best investment you will ever make for your feet
Okay so now that everybody knows what to buy me for my birthday (even though it was 2 months ago) let's move on to the food.
This is a recipe for some healthified pumpkin bread. I don't even have to tell you that it's healthy because you probably would never know once you taste it. It's got spelt flour and coconut oil and honey and you know what it doesn't have – butter or sugar! Unless you count the honey butter that I slathered over my slice, but don't count that. You do you.
Whatcha need:
1 ¼ cups spelt flour
½ cup unbleached all-purpose flour
1 teaspoon baking powder
½ teaspoon baking soda
1 tsp sea salt
1 teaspoon cinnamon
2 teaspoons freshly grated nutmeg (Trust me. You WANT to grate it. The smell is amazing.)
¼ tsp cloves
¼ tsp ground ginger
1 ¼ cups pumpkin puree
½ cup melted coconut oil
2 eggs
½ cup honey
Directions:
1. IN ONE BOWL – All the dry ingredients, whisk.
2. IN ANOTHER BOWL – All the wet ingredients, whisk.
3. NOW – Put the dry into the wet and mix just until the flour disappears. Don't overmix!
4. BAKE – Pour the mixture into a greased loaf pan and bake at 350 F for 40 minutes or until a toothpick inserted in the center comes out clean.
5. WAIT – 1 hour before you slice it. I find it best to cool the bread in the pan for a bit then transfer it to a wire rack.
6. EAT – With gobs of honey butter and chopped pistachios if your name is Gabi.
So easy right?! You probably won't even burn 2 loaves first like I did.
Disclaimer: The formerly stated was not my fault. This recipe is the first thing I ever baked in my new oven. After 2 burnt loaves, 2 triggerings of my smoke alarm, and a visit from my super, it was learned that the dial on my oven was backwards. 350 really meant 550. Le sigh.
I will now leave you with some pictures from the farmer's market this week just in case you are not excited about fall yet.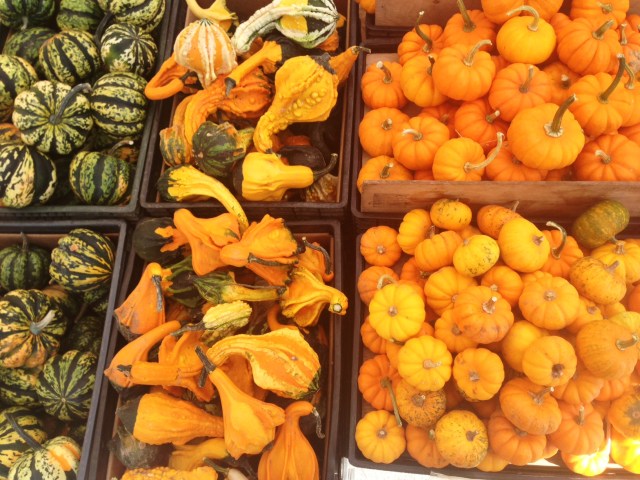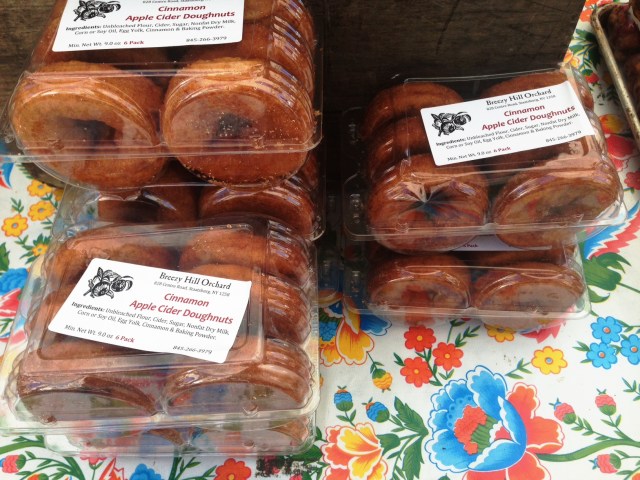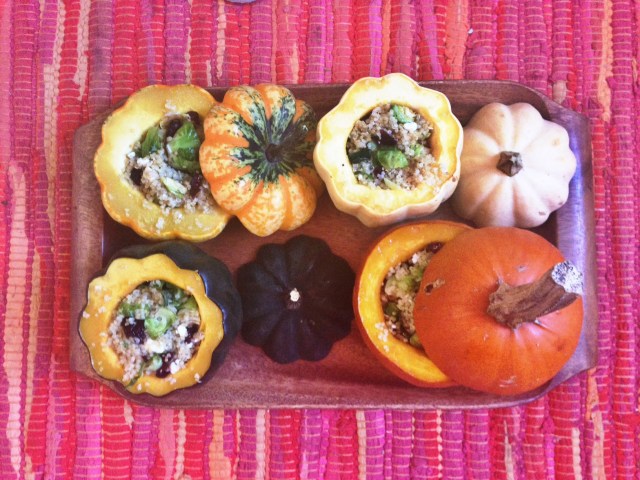 Oh wait that last picture is not from the farmer's market at all! It's from my kitchen!
P.S. Thanks to everyone who read my very first post and commented. The response was amazing, and I want to befriend all of you and have you over for dinner!