Rachel
When I was early in high school and just awkward as all get out (bless your heart, baby Rachel), I did not drink tea. I did write, though, much like I do now, except worse. A friend of mine somehow found out about a conference/retreat for young writers that was held way out in a rural campus and featured a lot of cranes and woodland creatures on its sanctuary, and convinced me to apply. When I was accepted, I felt thrilled and excited about the writing part. But I was terrified of the part where I would have to talk to dozens of strangers and live amongst them for a whole week. I had never been to sleepaway camp, and the idea of having to interact with people I didn't know, and who would probably think I was a dork, 24/7 was new and scary.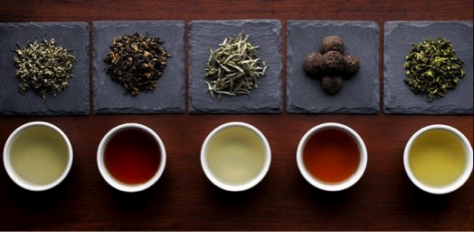 When I got there, my predictions proved largely true. A real writing workshop, when I had been the only writing nerd I knew for my whole life, was amazing. It became a lot easier to talk to strangers when it was about metaphors and characters than about, I don't know, Grey's Anatomy or whatever. But it still wasn't all that easy. Much like high school back at home, the worst was mealtimes. I still had to walk into a big eating space, where everyone else was already seated and talking and I would have to insert myself in somewhere. At lunch or dinner, I could usually trail along with someone from an activity I was just in. But at breakfast, I had to figure it out on my own.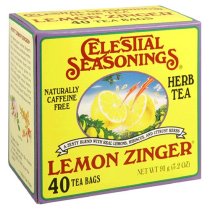 So that's when I started drinking tea. In order to put off the heartstopping decision of choosing someone to sit next to, I would walk over to the tea and coffee station and ceremoniously pick out a teabag (Lemon Zinger), unwrap it slowly, and pour hot water over it. By then, I would have had time to formulate a plan — and often, by the time I got a hot, fragrant cup of tea, my plan would be that I was okay with sitting by myself. I could find a quiet corner with nice light, sit with my cup of tea, and sip it slowly while I ate my breakfast. When I had a cup of tea to sit with, somehow being alone seemed purposeful.
When I came back home from the retreat, I kept drinking tea. For my mom, the difference was sudden and noticeable — I went from no tea or coffee whatsoever to several cups of tea a day, which is still true today. I don't usually drink Lemon Zinger anymore, but it's still true that having a cup of tea makes the difference between being by yourself and being alone intentionally, with something to keep yourself warm.
Liz C.
So I'm not sure what the formal criteria for tea-addiction are, but I have a feeling I might be considered a teaholic. I average between 5-10 cups/day and have transformed the largest cupboard in my kitchen into a tea shrine, which last time I counted housed over 75 different teas.
Even as a kid, tea was an important part of my life. I remember picking Pennyroyal Tea every summer with my little brother and being too impatient to wait for it to steep all the way and scalding our tongues on barely flavored hot water. We'd visit my grandmother in Kentucky where I went to proper southern tea parties for proper little girls (at least until I snuck off on my own and ate 26 pats of butter from the table before anyone caught me). Needless to say my grandmother was mortified and we were not invited back. I even saved up my allowance for years and decided the very first thing that was finally worth spending my own money on was going to a fancy high tea with my mom – which is still one of my favorite childhood memories.
As an adult, I have maintained a child-like enthusiasm for tea, but have developed a more nuanced understanding of our relationship. I believe there is a tea for every mood and I have formed a deep appreciation for the ritual of choosing and preparing the appropriate tea. This process forces me to honor the present moment by focusing my (usually scattered) attention on how I feel so I can consider which tea would best compliment my present experience. I love how tea punctuates my life, it reminds me of a choose your own adventure novel because it brings awareness to how we can shape our own experiences by offering a small measure of control in life's largely unpredictable storyline.
Pages: 1 2See entire article on one page