Hello, internet! Today I come to you with a very important announcement: this weekend I am honored to have been invited to The 5th Annual LGBT Media Journalists Convening in Washington DC, hosted by The National Lesbian & Gay Journalists Association and sponsored by the Evelyn and Walter Haas Jr. Fund. It's an important thing for grown-up journalists and famous important people will be there talking about important things in the shadows of large white important buildings.
My number one feeling about this situation is that it'll be the first time in my life I've gone to a business thing without a co-worker/friend EVER which means I'll probably be spending a lot of time between then and now googling "how to talk to people." Because there are gonna be some really amazing people there that I should talk to.
My number two feeling is that two of the events on my agenda are "business casual" and I think that means I need to buy some pants. I thought nobody expected lesbians to look nice, ever, like how Ellen wears sneakers on the television? Don't worry I got this on lock.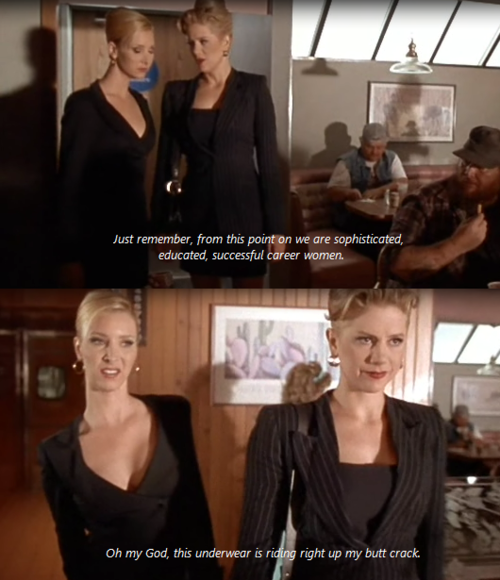 My number three feeling is that there's a thing on Saturday night that's open to the public! So, if you live in Washington DC and want to come see me spill something on my new pants on Saturday March 1st, there's a situation happening on the second floor of The Green Lantern at 9:30 PM.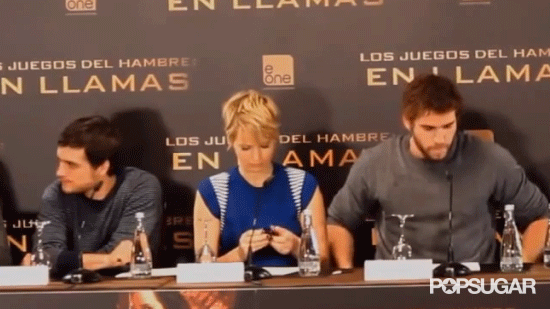 No, BUT SERIOUSLY, I'm really really honored to have been invited to this event and really excited about it. I'm gonna be in the same room as about a billion of the wisest queerest minds currently making LGBT journalism happen. This year's theme is "The Hunger Games." Just kidding, it's "Honing Our Game." Witness:
The goal of the forum is to strengthen the capacity of LGBT members of the media and blogosphere to more deeply understand and more effectively communicate critical issues facing the LGBT community, as well as assist in increasing the presence and diversity of LGBT bloggers in the national blogging community.
I'm super thrilled for Friday night, when Andrea Mitchell will be delivering a speech to us about "Climbing Your Way To The Top As A Female Journalist." There are heaps of other influential humans I'm excited to see and hear, like bisexual activist Robin Ochs, The Bilerco Project's Bil Browning, Transgriot's Monica Roberts, Mara Keisling of the National Center for Transgender Equality, ElixHER's Kimberly McLeod, Feministing's Joss Truitt and activist Reina Gossett. There will be journalists from all the major players, like Buzzfeeed, Think Progress, The Advocate, The Huffington Post, AfterEllen and Slate.
I will return to you having built my journalism skills, learned about LGBT-centric topics beyond marriage equality and "expanded audiences through on-site media training with broadcast experts." Plus, it's all being sponsored by The Evelyn and Walter Haas Jr. Fund which is just quite simply awesome.
Oh and I should tell you this:
Attendees will report, blog, livestream, tweet, etc., all through the event. NLGJA members not attending are invited to follow the social media action, to join the conversation and learn as well. Follow #LGBTMedia14 to be part of the conversation.