I heard about +one, a new integrated product and platform that helps lesbian couples conceive, from multiple sources simultaneously. My networks were super excited about it, and I know you will be too, dear Autostraddle readers! +one is poised to fill a serious void for us in terms of resources, materials, and peer-to-peer support.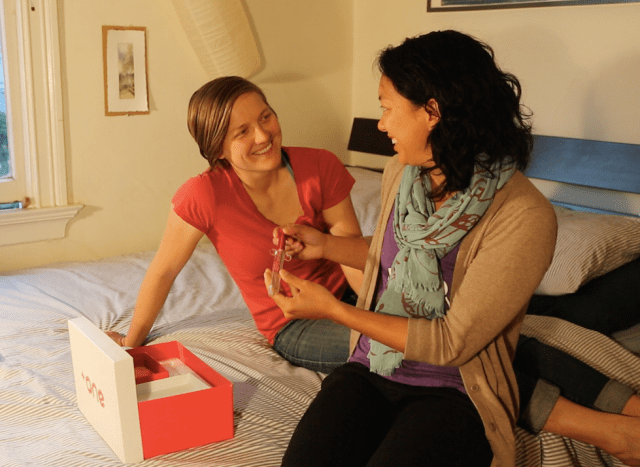 If you've spent time searching the depths of the internet for accurate, up-to-date, trustworthy information about how to conceive — from medical, legal, financial and emotional perspectives — you know how seriously lacking it is. +one intends to provide tons of content on their website in the form of articles, webinars, and personal consultations with experts. They'll also have a forum for folks to connect and share experiences.
For folks who want to conceive at home, they've got a sexy product for that too (currently designed for use with a known donor.) It's a reusable, all glass and silicone, insulated collection cup and applicator, designed to make it as easy as possible to suck all that precious semen up and shoot it inside yourself (or your partner). The kit also includes simple to read in-the-moment instructions so you know what to do.
I got my hands on the prototype, and it's awesome. Also, I really like glass — and rad queer/women-run businesses serving our underserved communities! Watch the interview to hear directly from two of the founders, visit their website, and stay tuned for their launch.
What +one wants most right now is to hear from you! Sign up for their mailing list on their site and get in touch with them if you have ideas or resources. Also, share your stories, challenges, and joys of your conception journey in the comments. They'll be hanging out down there and would love to hear from you.