Hello world/state/neighborhood travelers! This week's episode is our first solo mission! Come with Bly as she checks out Big Bear, California — a city just a hop skip and a jump away from Los Angeles. See how to get away from the hustle and bustle of city living and enjoy some time out in the wilderness. From cute cabins, hiking and lake adventures, to a night out on the town of Big Bear.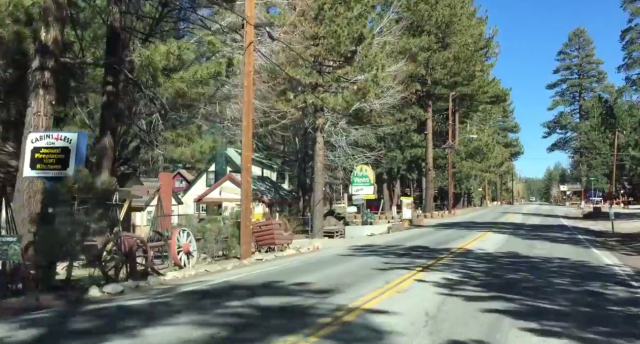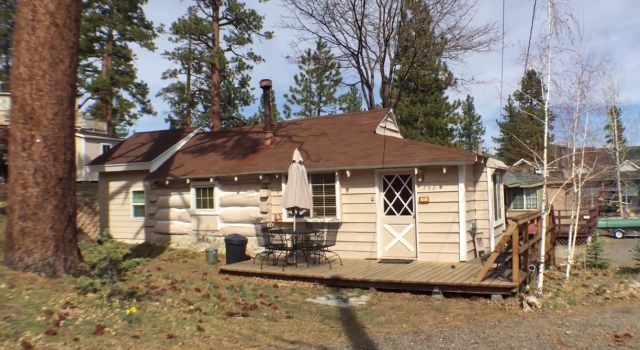 I found our cabin rental through Airbnb, which is obviously a great site to find all sorts of cool places to stay. We rented a whole cabin to ourselves for $150 a night, but you can also find places where people are renting out a guest room, which would be a bit cheaper and could lead to some new friends. In Big Bear, you could pay as little as $33 for the night for a private room, all the way up to a couple hundred for a whole mansion of a cabin to yourself! It really just depends on your budget and what you are looking for.
I love breweries, so when we were walking around town and I turned the corner to see Big Bear Lake Brewing Company staring me in the eyes, I knew we had to go in. We ordered a beer flight and all of the samples were super tasty. The food looked great from what we could see around us, but Natalie and I had stocked up our fridge in the cabin, so we were mainly cooking our own food.
Murray's Saloon called us in from the street with its boisterous sounds — loud music, people singing karaoke and having a blast. I knew it was the place to go. Everyone inside was very welcoming, and from what we could tell it's somewhat of a local hangout. We went in for one drink in the evening and didn't come out until closing time.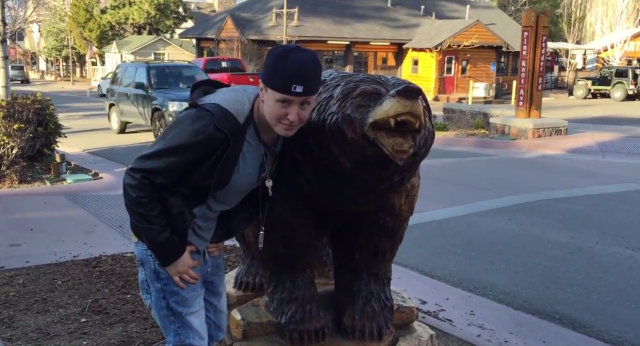 As with any travel, one or two things didn't really go as we expected. The hammock you can see me setting up in the yard is an ENO DoubleNest Hammock. They are fantastic and super portable, but I didn't have many tree options at the cabin. The two trees that were available were too close to each other, which does not lend well to hammocking. I might have to research other ways to secure a hammock when trees are not abundant. We also would love to have rented a canoe or kayak and gone out on Big Bear Lake. Natalie and I sat on the shoreline for a while to take in the scenery, which was very beautiful, but it would have been really fun to get out on the lake!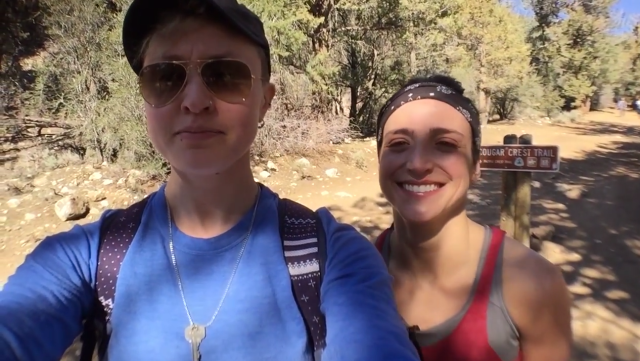 More To Do in Big Bear, California
Another obviously great reason to go to Big Bear is A-Camp! There you will find all the nature you could hope to fill yourself with and attractive women in animal onesies. Like most A-Campers, you'll never want to leave Mount Feelings, but two days later on June 6 you can go with your new friends to the Annual Summer Wine Walk, which seems to involve lots of charm, charity for the community, and massive amounts of amazing wine. If long walks with fermented grapes aren't your thing (or if you want more, you party animal), July Fourth brings you the biggest fireworks display in Southern California. Also! If I know anything about queer ladies, it's that we love farmer's markets (as we should). The Big Bear farmer's markets open in April and go on every Tuesday through September. If you want to do something more advanced than walking and munching on a delicious, fresh, organic carrot, we've got you covered, and so do they.
If you've been to Big Bear, tell us what you love about it! Did we really miss out by not going on the lake? What's a nearby destination you escape to when you need a break from your city?
We'll see you next Wednesday for another new episode!