feature image via shutterstock.
Hey it's summer and you know what that means, it's time to shove ice cream in your mouth-hole! One time I heard the ice cream truck outside and I was like, can we have ice cream, and my fascist mother was like, no, and my Dad was like yeah sure go catch the truck and you can have ice cream, and I was like, ON IT and then, in my socks, I sprinted five blocks 'til I finally caught it. I got a rock in my sock but it was the best moment OF MY ENTIRE LIFE and obviously I got a strawberry shortcake bar because I'M NOT STUPID.
---
10. Klondike Bar
I know this is like THE CLASSIC but for me, ice cream bars are an opportunity to get really sticky and young, and I feel like Klondike Bars are really sticky and grown-up. Even though they're delicious, they're not really exceptional, but nevertheless I included it on this list in hopes that whomever would rank this sucker as #1 can explain themselves to me.
---
9. King Cone
runner-up: Nestle Drumsticks
I always felt like I was in a race against time with this situation, but it was a good race, like where at the end you get a gold medal made of corn syrup.
---
8. The Dairy Queen Dilly Bar
"Real talk the Dilly Bar is a classic move." – my pal Abby
---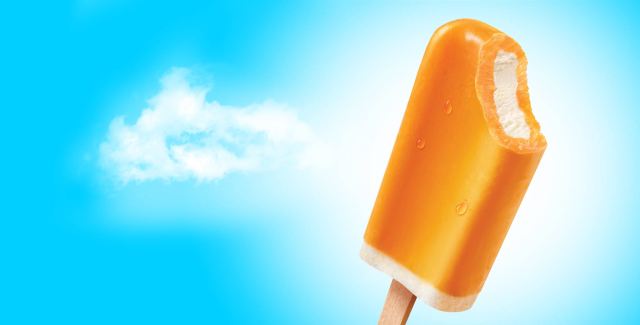 7. Creamsicles
I like how every Creamsicle is a little bit fucked up, like the middle is sort of lopsided or otherwise compromised. It makes me feel like it came from real oranges and cream.
---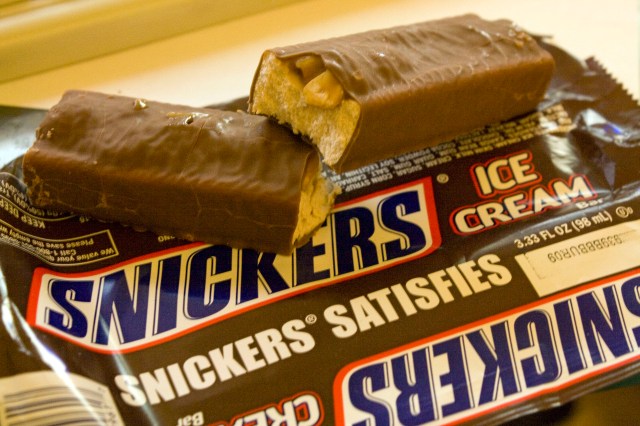 6. Snickers Ice Cream Bars
This is a thing you can get at the bodega when you deserve it, like right now! If I still lived in a place with a bodega on the corner, I would get one right now, because I deserve it. It's way better than an actual Snickers bar, even, because nougat is bullshit.
---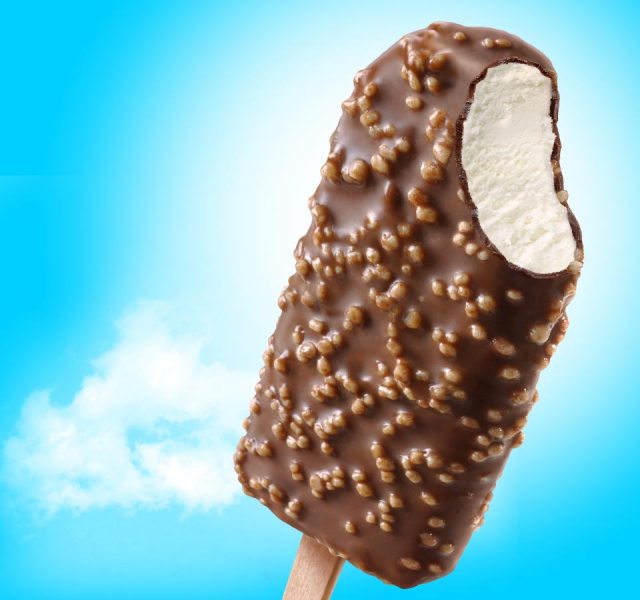 5. Nestle Crunch Bar
There is absolutely nothing about this situation that isn't simply delicious and I don't even like regular Nestle Crunch Bars.
---
4. Choco Taco
"I wanted to be aloof to the Choco Taco, be above it and never think of it again. But I couldn't be! You can't be aloof the fucking Choco Taco! It's everything — literally everything — that's right about a chocolate + vanilla + nut + waffle cone situation… IN THE SHAPE OF A TACO." – Laneia
---
3. Real Fruit Bars
These are the only ice cream bars I actually eat regularly and sometimes I can eat three of these in one day. While eating the second bar of the day I tend to think, "am I only doing this because I work from home?" and then I decide, "working at home is awesome." One time I accidentally bought some other brand that didn't have any Authentic Real Fruit Pulpy Bits® in it and it ruined my whole entire life.
---
2. Push-Pops
We already talked about Push-Pops when I decided to spend an entire day ranking 100 Things That Are Orange, but there's never any moment besides CONSTANTLY to talk about Push-Pops. Best thing The Flinstones ever did besides inventing vitamins.
---
1. Strawberry Shortcake Bar
Runner-Up: Toasted Almond Bar
Once upon a time I went to Sarah Lawrence for about ~5 minutes/one semester and the dorm I always hung out in had an ICE CREAM VENDING MACHINE featuring Strawberry Shortcake bars! I've never seen another vending machine that sells ice cream bars, but I was in heaven. It was like a friend from elementary school set up shop in my basement and was selling me sweet memories for $1.75 a pop.
Whoever came up with this shit is a motherfucking genius. Sometimes I look at this website and think, holy moly, I have done something with my life. But then I bite into the texture and flavor explosion that is a Strawberry Shortcake bar and I'm like, I have done nothing with my life because I didn't invent this ice cream bar. It's like someone made a big magenta-and-white cake for astronauts and then crumbled it up and then found a shot of sweet sweet strawberry pulp having sex with a scoop of vanilla cream and hugged it forever and then put it in a truck and sold it to people like you and me. Life is beautiful.