Top of the Lake's first season saw Detective Robin Griffin, played by Elisabeth Moss, return home from Sydney to rural New Zealand to care for her sick mother, only to end up working a case when a pregnant 12-year old girl washed up ashore, dead. All kinds of things wash up after that, ghosts-from-the-past type things, like the sexual assault Robin experienced on her prom night and how the men who did it still live there, walking around like they deserve to be alive. She reunites with an old boyfriend who is sometimes charming but is also quite clearly a terrible person. There's this colony of women living by the water in storage crates and they're all basically disciples of GJ, a sort of guru played by Holly Hunter. The man Robin works under is a terrible, disgusting human being. It's moody and atmospheric and the skies are grey and people are bad and I was RIVETED. It was critically acclaimed and the legendary writer / director / producer Jane Campion was begged to make another season. So she delivered.
Season Two, "China Girl," premiered in the UK last year and on Sundance TV this week. The entire season is now on Hulu. If you don't have Hulu, it's $15.99  on Amazon.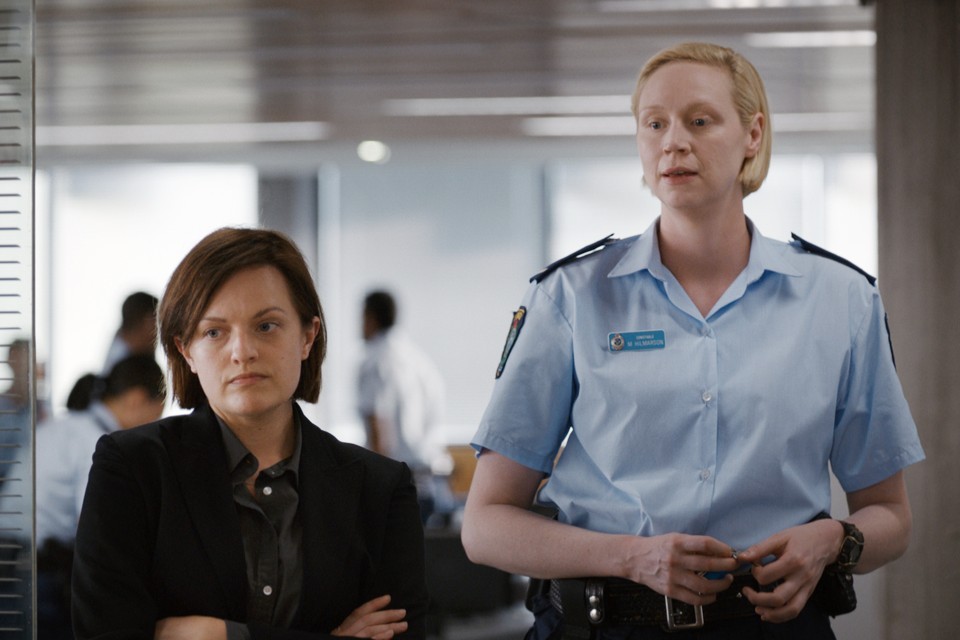 After Season One, Jane Campion got an email from Gwendoline Christie (aka Brienne of Tarth) asking to be cast in a sequel, if there ever was one. She was added to the ensemble as Officer Miranda Hilmarson, who serves as Robin's number two. Nicole Kidman got in touch too, visiting Campion and her co-writer Gerard Lee, and accepting a relatively small role, just to be involved. That's why we're here now talking about it —  Nicole Kidman plays Julia Edwards, the Eileen Fisher-clad mother of Mary, the child Robin gave up for adoption after her assault. Julia and her husband Pyke are getting a divorce because Julia fell in love with Isadore, the French teacher at her daughter's school. Julia is an academic who is very serious about feminism and Mary is very upset about the "lesbian thing" but also preoccupied because Mary's fallen in love with an abusive 42-year-old asshole named Alexander who deserves to suffer the full heat death of the universe entirely upon his pathetic greasy soul. Julia falls into a lot of cliches — self-righteous, touchy-feely, emotionally inconsistent — but they're familiar ones, ultimately, familiar ones that remind me of people I've known.
Season Two sees Robin back in Sydney, where she's immediately saddled with a new case — the victim is a young pregnant Asian female who washes up on the beach, in a suitcase. But this time nobody has reported her missing and nobody knows who she is. I mean, we do. We see her body dumped off the edge of a bluff at the top of the first episode by two humans involved with running Silk 41, a brothel. We see the client who can't let go of the fantasy world in which "Cinnamon" had real feelings for him and wanted to vacation together on the Gold Coast. But it takes Robin a little bit to find out what we already know.
This show is likely relevant to your interests if you are drawn to high-brow crime television, as I am. It's understated and frustrating and twisty and full of great performances. But damn, despite this being unfortunately realistic, there are just so many terrible men doing and saying terrible things in this show. It's painful to witness this constant barrage of misogyny against Robin, especially when she starts dealing with it by going very Offred on us, responding to all of this with silence. It's a fair and understandable reaction for someone who faces this treatment so regularly, of course, but as a viewer this means you'll spend a lot of time yelling at the television. Of the six or so hours I spent watching this, only the fourth and the sixth episode enraptured me like the first season had. The rest of it was often messy, with some improbable coincidences, a very inconsistent dynamic between Robin and Miranda, and, like I said, so many more terrible men than I usually am forced to confront in an average evening.
The dead woman is Thai, but before she's been identified, the police label her "China Girl." It's a troubling if barely satirical choice in that context, more troubling still as the title of the series because every woman of color with a speaking role in "China Girl" is woefully undeveloped. The personalities of the individual Silk 41 employees seem more intentionally crafted than I've observed in similar crime stories involving Asian immigrant sex workers, but that bar is set so low, it's practically underground.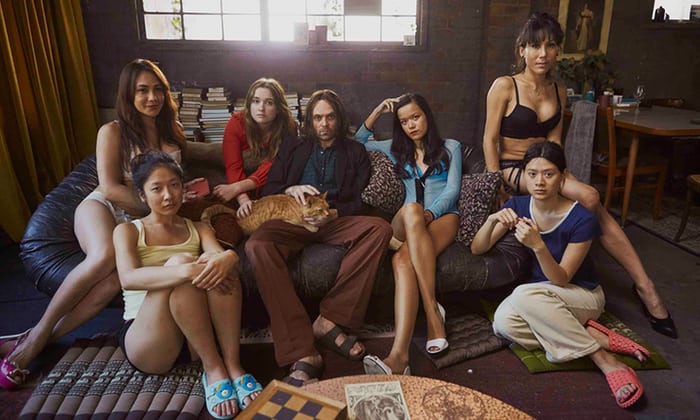 The first episode sees the girls giggling and fawning over Alexander, who is teaching them English. As I mentioned, Alexander is a detestable human being I can barely even buy a lovestruck 17-year-old being drawn to, let alone a group of smart and experienced sex workers. There's also a transgender sex worker who is accepted as one of the girls by her co-workers, which was refreshing, although she is referred to as "ladyboy" to clients — but sex work industries catered towards cis men are notoriously immune to any standards of political correctness / decency and probably will always be, so it makes neutral sense in this context despite being hard to stomach. As the story progresses it seems like something of a statement is being made, about the exploitation of the Thai women's bodies as prostitutes (which is legal in Australia) and commercial surrogates (which is not), but it's too subtle to count as successful.
"Campion's perspective here is something like Sally Struthers's in all those Save the Children infomercials: sympathetic but othering," writes Inkoo Kang in The Village Voice. "China Girl's real focus is on (white) motherhood." Kang continues:
The juxtaposition between Mary's exploitation and the Asian sex workers' plight — and China Girl's clear interest in the former above the latter — renders this second season a panicked defense of white innocence rather than the demonstration of intersectional empathy it was probably meant to be.
Also, one of my least favorite tropes w/r/t queer female characters happens in the last three minutes. Nobody dies or anything. But uh, just a heads up for y'all. 'Cause I care about you.
In conclusion, the acting is phenomenal, and if you liked Marcella, The Fall, Big Little Lies and/or The Killing, you will probably be unable to resist the urge to watch this, and that may or may not be a positive experience.