Oh the simple pleasures of the mail box! Each time you open it and there's something in it for you that doesn't contain the words "overdrawn balance," it's like a tiny Christmas. These days though, my inbox tends to be more full than my mailbox. In an effort to bring more joy — and more mail — into my life, I've been looking around online to see what kind of exciting and useful things I can have sent to my front door. I think the U.S. Post will be proud.
+
6. Magazines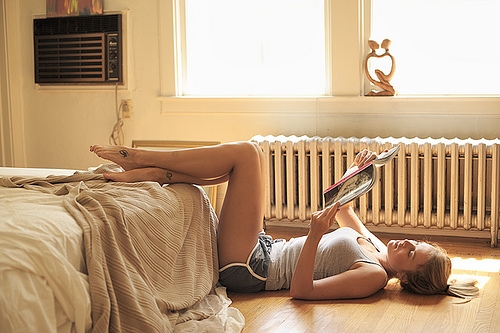 Magazines are the O.G. of subscription services (I think).  My very first magazine subscription was American Girl, which I preferred to boy-crazy Girl's Life largely because I was obsessed with/information-staved about puberty and there was a pretty good chance I could read about shaving your legs. That and there was a paper doll in every issue. With the impending death of print we keep hearing about, magazines are frantically lowering their prices to hold onto subscribers and will practically pay you to receive their stuff. Case in point: I just subscribed to Bon Appetit for $12 a year and got a massive cookbook for no apparent reason.
+
5. Tampons, Toilet Paper & Paper Towels
So, Amazon has this genius mental health service that they call "Subscribe and Save." What happens is I tell them the brands and sizes of all those things that I hate spending money on and they ship them to me every month (or whatever). This way, I never run out, I don't have to lug giant rolls of soft paper around, and I don't have to think about how much effing money I am literally flushing down the toilet.
+
4. CSA Food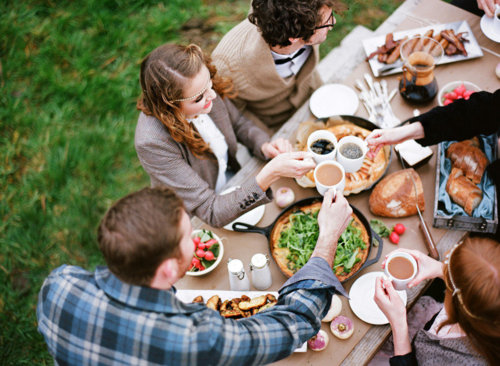 CSAs sound like the most wonderful thing in the world! Not only are you doing a good thing for local farmers and your body, you're basically enrolling yourself in a lesbian dating service that comes with a complimentary box of zucchini and tomatoes every month. Technically it's not the US mail, but it's still really awesome. Find a CSA near you.
+
3. Underwear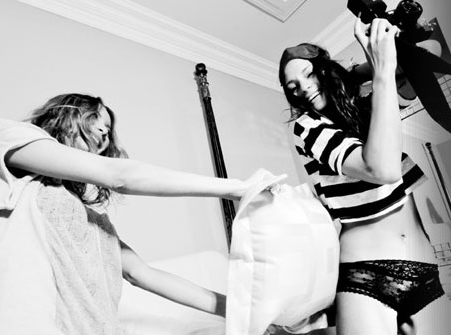 If there is one thing I believe in, it's that you can never have too much underwear. Having a ton of underwear means that you can put off doing laundry indefinitely, because underwear and socks are always the limiting factors in your wardrobe. Me Undies lets you choose from 6 different styles (to suit all types of Autostraddle Social Preferred Underpants) and lots of different colors and sends you a pair (or lets you opt out) each month.
+
2. Razors
All the boys at my work are seriously into the Dollar Shave Club. As far as I know, none of them have actually subscribed, but they love the video almost as much as they love playing that ball tap game that boys play. The thing is, it doesn't matter that the video's kind of goofy; the concept is so stinking smart that I wish I'd thought of it instead of just whining last time I spent $98 on a 30 pack of razor blades at Costco. There also this sentence: "This is your new razor. And it's also your girlfriend's new razor. Or your boyfriend's." which I am choosing to believe means that they love gay people.
+
1. Toothbrushes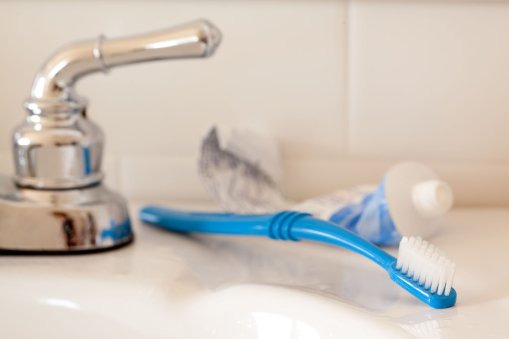 I accidentally bought one of these toothbrushes at Trader Joe's but was so pleasantly surprised by what I got that I subscribed. The first month, I got a toothbrush in a travel container and every three months since then, I've gotten a new toothbrush and a pouch to mail my old one back to the company so that they can melt it down and recycle it. I'm also really into the shape of the brush because it's curved just enough that if you accidentally knock it over, the bristles won't touch the floor and your toothpaste doesn't smear all over the counter. My teeth are really happy about all of this.
What are you missing in your mail box?