Nobody does a tear-jerker quite like the gays! Sure, Beaches had death and a really heart-wrenching song about death, but gay movies usually feature death AND alienation from friends/society/lovers or AIDS or a hate crime or something else super super tragic and terrible!
I'll never forget that one fateful afternoon in 2006 when I decided to watch whatever Netflix movie I'd just received and maybe finish the book I was reading before nightfall, at which time I was set to attend a girl party with my (straight) roommate/lover/best-friend/co-worker.
The movie? Brokeback Mountain.
The book? The Well of Loneliness.
Needless to say, when she returned home, excited for the night ahead, I was an inconsolable mess. I couldn't possibly parade around in pants and makeup like the world was not a tableau of brutality and self-denial! I would be doing a disservice to my sexuality if I dared to smile, let alone DANCE! Furthermore, due to all the crying I'd just done, my face resembled, perhaps, a half-consumed plate of Spaghetti-Os.
But you know what I wasn't thinking about? The fact that my straight roommate was also my lover/best friend/co-worker! I mean you think you've got it bad? No. Brandon Teena has it bad.
As with all Top Tens, many of you will want to use excessive punctuation and all-caps to express your disagreement with our selections and your feelings about our sub-par intelligence levels and list-making abilities. Please if you do so use no less than 5 question marks, otherwise we can't tell if you're serious.
No but really, this is based on movies we've seen, so it's subjective. What movies made YOU feel depressed? Share in the comments!
(This list doesn't include documentaries because all of those are depressing)
Top Ten Depressing Queer Movies
+
10. The Children's Hour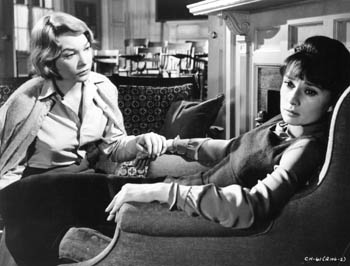 Really you just weep for all the lesbos in the 60s who had this as their one and only lesbian movie. I mean Jesus, throw us a bone, Hollywood. Ideally a vegan bone.
+
9. Lost & Delirious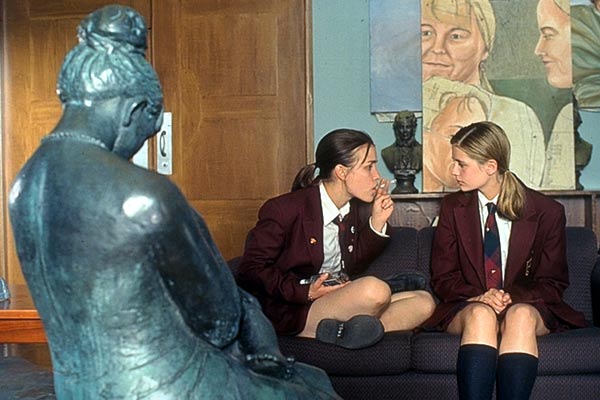 Not only does someone die at the end, but it's like the worst fucking movie I've ever seen in my life and a waste of Mischa Barton's incredible talent, which makes me weep because The Nicest Thing hasn't been made and this was. (For a rundown on why Riese hates Lost & Delirious, go here.)
+
8. Angels in America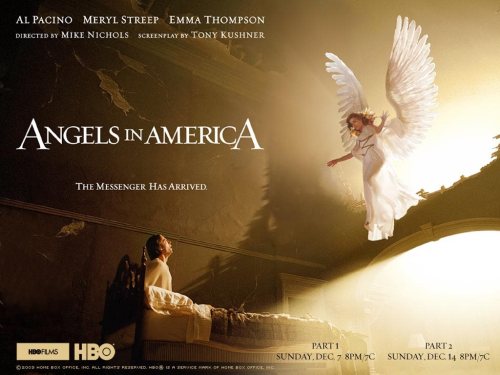 This one drags out your depression over many many hours. But it's also so beautiful and well-written, so. Toss-up.
Inspirational Quote: "This disease will be the end of many of us, but not nearly all. And the dead will be commemorated, and we'll struggle on with the living, and we are not going away. We won't die secret deaths anymore. The world only spins forward. We will be citizens. The time has come."
+
7. Gia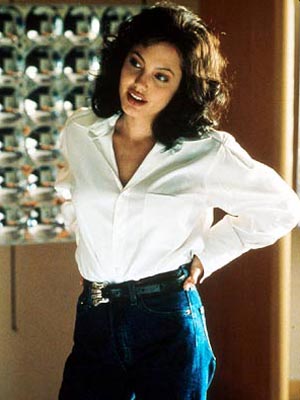 In my brain, the movie begins when she's topless by the gate. If you start the movie there and stop it before she gets on the plane, you'd be a lot happier. She's way emotional and needy. Like an orphan kitten. An orphan kitten who does drugs. There's no greater hope in the end, just a beautiful woman who's dead. And happens to be queer.
Inspirational Quote: "The pains that have burned me and scarred my soul, it was worth it, for having been allowed to walk where I've walked, which was to hell on earth, heaven on earth, back again, into, under, far in between, through it, in it, and above."
+
6. Monster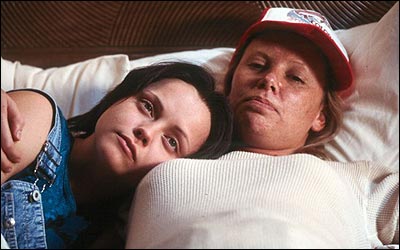 My uber-compassionate social justice warrior friend Natalie, who I swear to G-d feels compassion for every ounce of pain you've ever felt in your life and every dead grasshopper, was totally inconsolable after this movie. It was worse than after Bowling for Columbine. Like I think she cried for two hours, upset about how you get born into hell and then keep on living in hell until it kills you, and sometimes takes a few others down with you.  But it started a conversation, I think. I mean the world is so fucking ugly in this, you know?
+
5. The Laramie Project
Community uniting in grief? Check. Announcement of great tragedy? Check. Unexpected allies? Check. Based on a true story? Check check check. Christina Ricci in a sheet being an angel or something? You bet! To top it off you'll also cry out of love for people who endure/triumph despite tragedy and grow as humans/spirits.
+
4. Philadelphia
Fuckin' AIDS, man. AIDS. On top of that, the "straight guy coming around and developing compassion for gay people" plot is always a tearjerker. When Denzel and his wife are at the costume party dancing? Just scoop my eyeballs out of my head and stick 'em on a juicer.
Inspirational Quote: "We're standing here in Philadelphia, the, uh, city of brotherly love, the birthplace of freedom, where the, uh, founding fathers authored the Declaration of Independence, and I don't recall that glorious document saying anything about all straight men are created equal. I believe it says all men are created equal."
+
3. Brokeback Mountain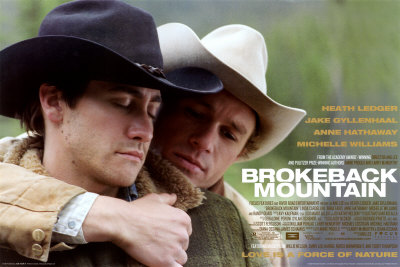 Womp-womp.
+
2. Milk
I managed to go into this movie not already knowing how it would end. I don't want to ruin that for you if you haven't seen it, as you too should have an opportunity to cry for 30 minutes or more following the film's end. However, I think we started Autostraddle like two months later, so there's that.
Inspirational quote: "… the young people in Jackson Mississippi, in Minnesota, in the Richmond, in Woodmere New York, who are hearing her on television, hearing Anita Bryant telling them on television that they are sick, they are wrong, there is no place in this great country for them, no place in this world, they are looking to us for something tonight, and I say, we have got to give them hope!"
1. Boys Don't Cry
The epic depression brought on by Boys Don't Cry is multi-layered. If you know the story even before watching the movie and you think you're prepared? No, you aren't. Also, it's CALLED Boys Don't Cry! So even if you're a girl or an otherwise-gendered-or-not-person, you're already thinking about whether or not you're gonna cry.
Plus like, Boys Don't Cry is the reason we wrote this Top Ten at all. Because I got this formspring question and it pretty much sums up the importance of these movies — to inspire action, to push for change, to remind you of how things were and how far we've come, or haven't, and to be, above all, aware:

We started Autostraddle like two months after we saw Milk, which as aforementioned, made me weep as I had never wept before.
You gotta give 'em hope.