Extra, extra, read all about it: it's Sunday Funday and every little thing is pretty freakin' awesome.
OITNB is Basically Everything
+ The Orange Is The New Black (and Orphan Black) cast(s) kicked ass and took names at the Critics Choice Awards Thursday.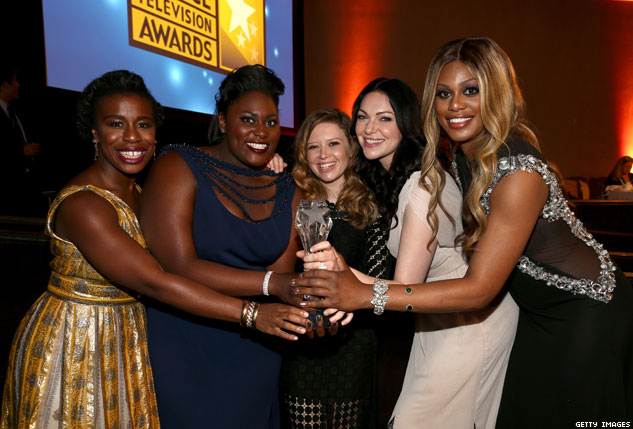 + Lea DeLaria is gonna change the world vis a vis Big Boo. You just watch. (She also has a crush on Natasha Lyonne because stars: they're just like us!)
People's concepts are being completely changed by this show. It's like, the most fuckin' amazing thing I've ever done. That's been my life's dream. That's been my life's mission and I'm living it. Right now.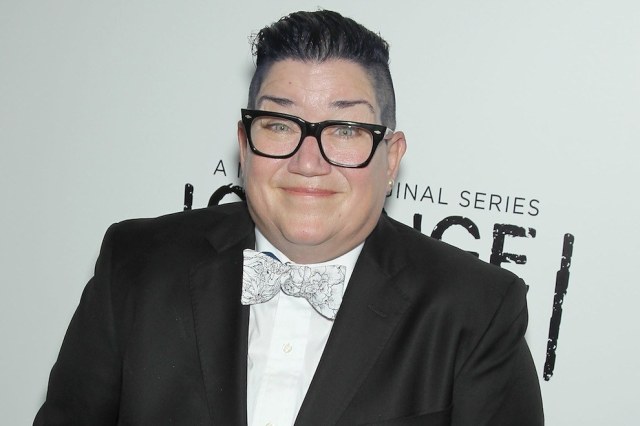 + Laura Prepon wants you to know one thing and one thing only about this season's sexy times on OITNB sexy scenes: you ain't seen nothin' yet.
Hannah Hart Is Like Really Good At Scissoring
Do you think we can make "chopsticking" happen?
https://www.youtube.com/watch?v=4MhA2_OWLzk
Women in Tuxes
Who can resist? Plus, who could ever stack up?
Louisville Mayor Loves Equality
Greg Fischer is ready for the inevitably gay future.
"It is clear to me that discrimination of any form should not be tolerated and that committed gay and lesbian couples deserve the protections that only marriage can provide. Louisvillians, Kentuckians, and the rest of America have been on a journey towards support of marriage for same-sex couples."
Sia Is Also Everything, I Guess
The girl's got presence. In our hearts.
#ElephantCup
GOOOOOOOOOOOOOOOOOOOOOOOOOOOOOOOOOOOOOOOOOAL!