June is LGBT Pride Month, so we're celebrating all of our pride by feeding babies to lions! Just kidding, we're talking about lesbian history, loosely defined as anything that happened in the 20th century or earlier, 'cause shit changes fast in these parts. We're calling it The Way We Were, and we think you're gonna like it. For a full index of all "The Way We Were" posts, click that graphic to the right there.


Robert Giard started photographing gay and lesbian writers throughout the United States in 1985 and, by the mid-90s, had amassed over 500 author portraits, capturing some of the era's most voices, such as Alan Ginsberg and Dorothy Allison.  Giard wanted to document the existence and triumph of these marginalized people who worked so tirelessly within a society largely ignorant to or resentful of their influence.
Before approaching an author, Giard would immerse himself in his or her work. Then, after "a period of personal exchange and contact," he'd arrange to travel to wherever the author wanted their picture taken (most charged their homes). 182 of the portraits appear in Particular Voices: Portraits of Gay and Lesbian Writers.
Needless to say, I was excited to discover that 203 of the portraits are actually archived online at the New York Public Library's Digital Gallery, and to kick off "The Way We Were"/Herstory Month, here are some of our favorite ladies from the photos Giard took in the late 80s.
+
Audre Lorde
Staten Island, NY // 1987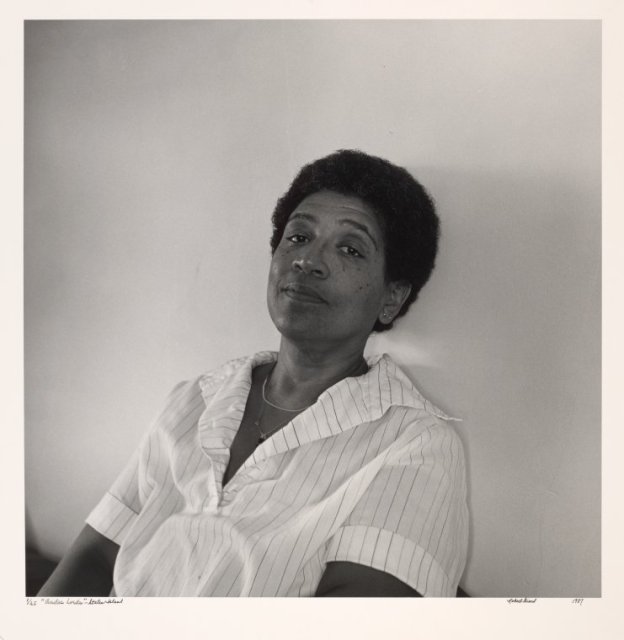 (1934-1992)
Poet, Essayist, Librarian, Teacher, 1991 Poet Laureate, founder of "Kitchen Table: Women of Color Press"
For example: Sister Outsider: Essays and Speeches and Zami: A New Spelling of My Name – A Biomythography
"I write for those women who do not speak, for those who do not have a voice because they were so terrified, because we are taught to respect fear more than ourselves. We've been taught that silence would save us, but it won't."
+
+
Gloria Evangelina Anzaldua
Oakland, CA // 1988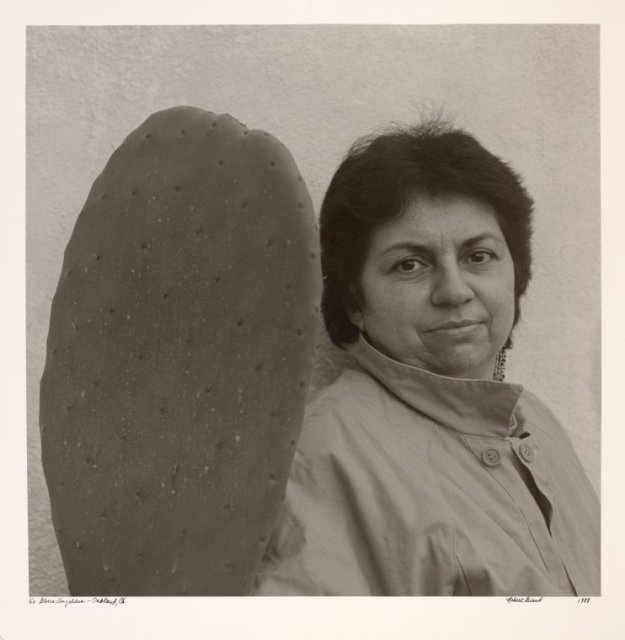 (1942-2004)
Writer, Educator, Editor, Activist
For Example: Borderlands/La Frontera, Third Edition: The New Mestiza, This Bridge Called My Back: Writings by Radical Women of Color (editor)
+
"Why am I compelled to write? Because the writing saves me from this complacency I fear. Because I have no choice. Because I must keep the spirit of my revolt and myself alive. Because the world I create in the writing compensates for what the real world does not give me. By writing I put order in the world, give it a handle so I can grasp it."
+
+
Joan Nestle
New York, NY // 1987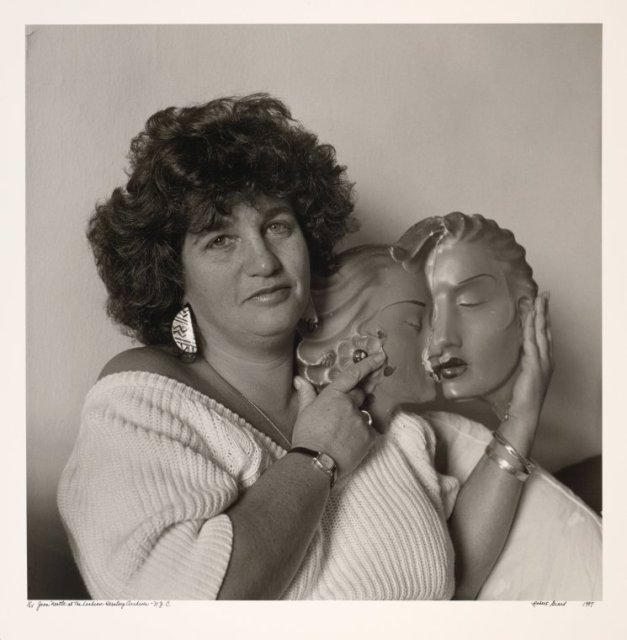 (b.1940, Bronx, NY)
Writer, Archivist, Educator & Activist, co-founder of the Lesbian Herstory Archives
For example: A Restricted Country, "Butch-Fem Relationships: Sexual Courage in the 1950s," The Persistent Desire: A Femme-Butch Reader
+
"To Live without history is to live like an infant, constantly amazed and challenged by a strange and unnamed world. There is a deep wonder in this kind of existence, a vitality of curiousity and a sense of adventure that we do well to keep alive all of our lives. But a people who are struggling against a world that has decreed them obscene need a stronger bedrock beneath their feet."
+
+
Cheryl Clarke
Jersey City, NJ // 1987
(b.1947, Washington DC)
Poet, Critic, Essayist, Activist, Served on editorial collective for "Conditions"
For example: Narratives: Poems in the Tradition of Black Women, The Days of Good Looks: The Prose and Poetry of Cheryl Clarke, 1980 to 2005
+
"I count the support and encouragement of women as my primary motivation for writing."
+
+
Kitty Tsui
Oakland, CA // 1988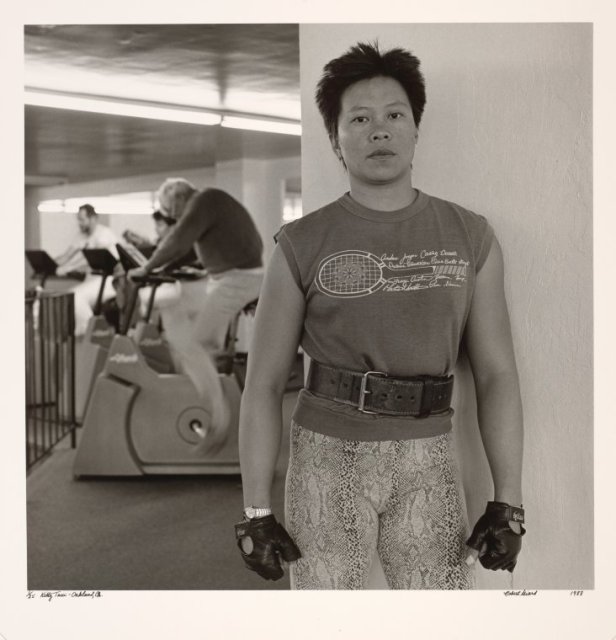 (b.1952, Hong Kong)
Poet, Short-Story Writer, Journalist, Activist, Bodybuilder, one of the founders of the Unbound Feet Collective
For example: The Words of a Woman Who Breathes Fire, Breathless: Erotica
+
"i want to tell them: my back is healing.
i dream of dragons and water.
my home is in her arms,
our bedroom ceiling the wide open sky."
-from "A Chinese Banquet" (1983)
+
+
Olga Broumas
Provincetown, MA // 1987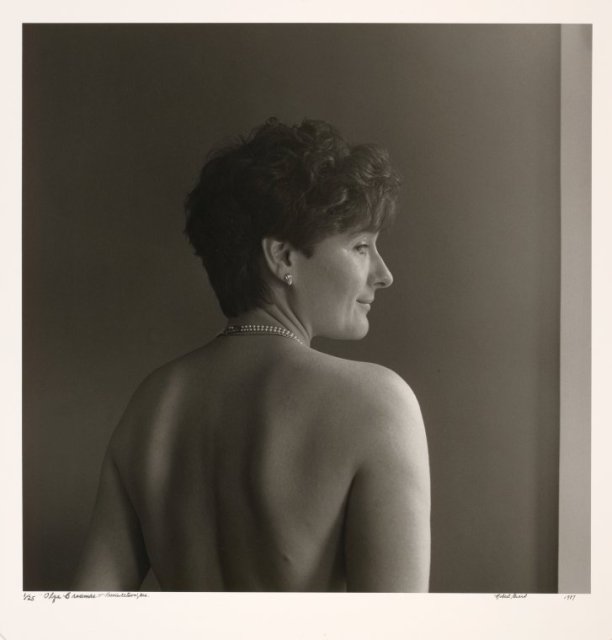 (b.1949, Greece)
Poet, Translator, Educator
For example: Beginning with O, Sappho's Gymnasium
+
I kept to the road, kept
the hood secret, kept what it sheathed more
secret still. I opened
it only at night, and with other women
who might be walking the same road to their own
grandma's house, each with her basket of gifts
– from "Little Red Riding Hood"
+
Jewelle Gomez
Jersey City, NJ // 1987
(b.1948, Boston)
Writer, Activist, founding board member of GLAAD
For example: The Gilda Stories: A Novel, Forty-Three Septembers: Essays
+
"When I arrived in New York City in 1971 after graduating from college in Boston I knew only two things for sure:  I wanted to be a writer and I was a lesbian.  I was at a complete loss as to what to do about either of my identities." 
+
+
Barbara Smith
Albany, NY // 1987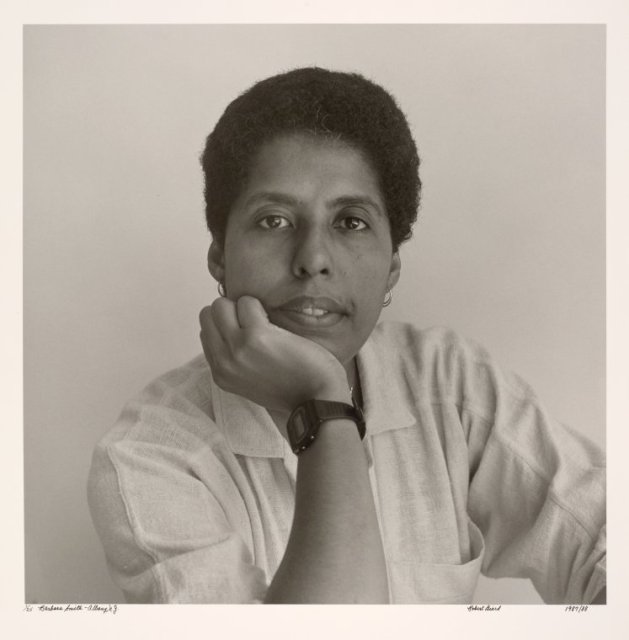 (b. 1946 , Cleveland)
Writer, Educator, Historian, Activist, Activist and Educator, Co-founder of Kitchen Table: Woman of Color Press, establisher of the Combahee River Collective.
For Example: "Toward a Black Feminist Criticism," Home Girls: A Black Feminist Anthology
+
"Almost all of my writing has been about empowerment and about trying to say to people of color, to women, to lesbians and gay men that you really are worth something, you are important, you have a history to be proud of. There is no reason to be ashamed."
+
+
Holly Hughes
New York, NY // 1988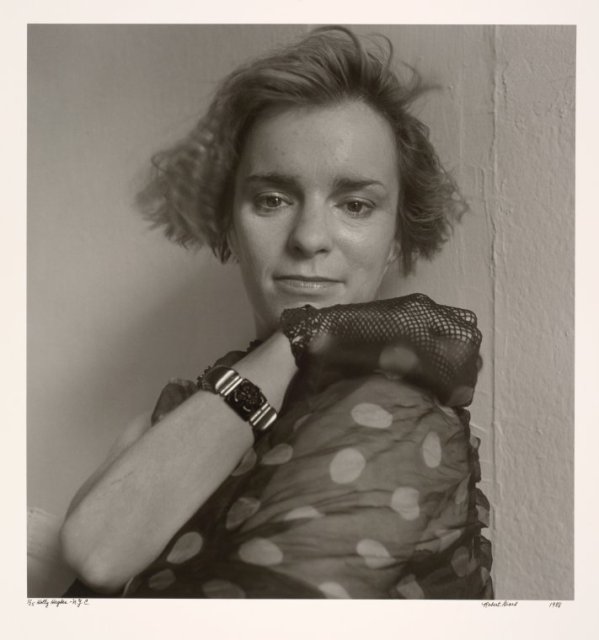 (b. 1955, Michigan)
Performance Artist, Painter, Writer
For example: Clit Notes
+
"I spent my entire childhood in a coma. Then I turned twenty and I kissed a woman. Sort of by accident. But she kissed me back. With a purpose. An inention I couldn't guess. Something started happening to me. Something that the expression 'coming out' doesn't quite cover. In my case, it was more a question of coming to."
++
Barbara Grier (pictured w/Donna McBride)
New York, NY // 1989
(1933-2011)
Activist, Editor, Publisher, Writer, Bibliographer, Editor for The Ladder, founder of Naiad Press (usually used pseudonym of "Gene Damon")
For Example:
For Example: The Lesbian in Literature
+
"Marriage creates visibility. When we are banned from marrying, we are kept from doing publicly the ordinary and rational things people do anyway — marry, settle down, get jobs, and live like everyone else." 
+
+
Pat Parker
Pleasant Hill, CA // 1989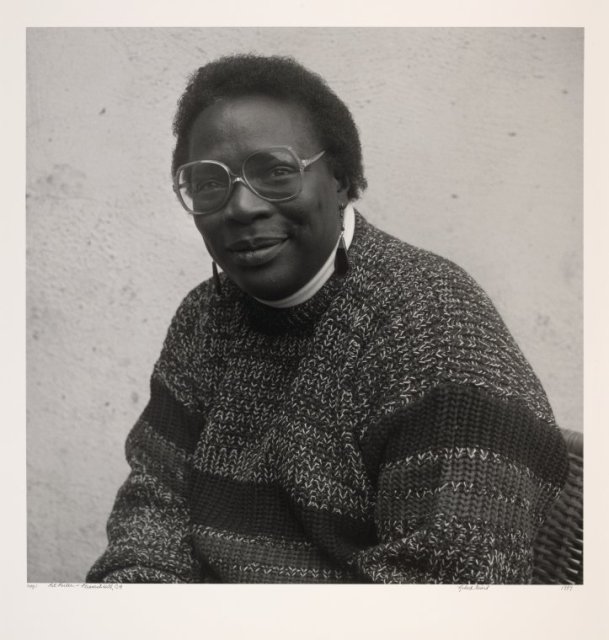 (1944-1989)
Poet, Activist, Educator, Women's Health Care Worker
For example: Child of Myself, Movement in Black
+
"I'm waiting for the revolution that will let me take all my parts with me."
+
+
Donna Kate Rushin
Cambridge, MA // 1987
Writer, Poet, Activist, Educator
For Example: The Black Back-Ups: Poetry by Kate Rushin, The Bridge Poem
+
"The bridge I must be is the bridge to my own power; I must translate my own fears, mediate my own weaknesses; I must be the bridge to nowhere but my true self; and then I will be useful."
+
+
Judy Grahn
Oakland, CA // 1988
(b.1940 in Chicago)
Writer, Cultural Theorist, Activist, Publisher, founded Women's Press Collective
For Example: The Common Woman, Edward the Dyke And Other Poems, Another Mother Tongue
+
I'm not a girl
+++I'm a hatchet
I'm not a hole
+++I'm a whole mountain
I'm not a fool
+++I'm a survivor
I'm not a pearl
+++I'm the Atlantic Ocean
I'm not a good lay
+++I'm a straight razor
look at me as if you had never seen a woman before
I have red, red hands and much bitterness
+
Sapphire
New York, NY // 1988
(b. 1950, Monterey, CA)
Author & Performance Poet, founded "Naps" (first black lesbian performing group in the country)
For example: Push, Black Wings & Blind Angels: Poems
"The culture wants us obsessed and addicted; they don't want us joyous and happy. The tarot card of the sun with the child naked and joyful — well, I feel I deserve that, too! Whether I get it at forty, fifty or whatever — I deserve that kind of joy. I see animals happy; why the fuck can't I be happy? And by happiness I don't mean "having everything." What kind of culture is this that breeds materialism, misery and depression? How come I can't be happy? I think that's part of healing: not just saying "I survived, I made it," but somewhere finding an ecstasy in my heart."
+
Sarah Schulman
New York, NY // 1988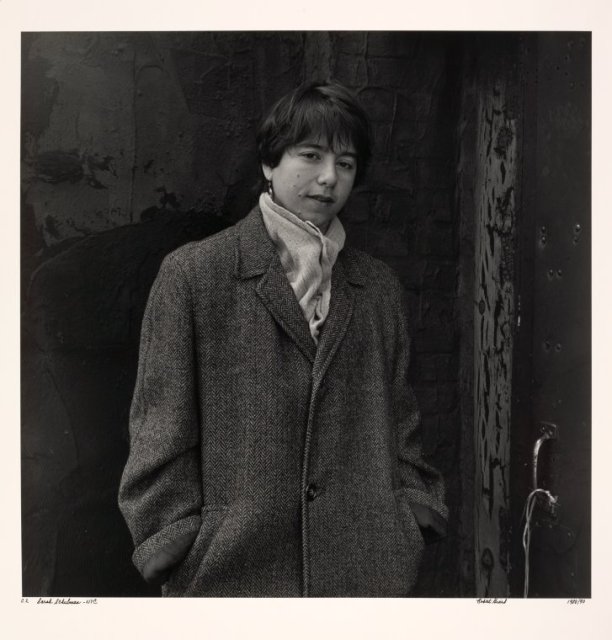 (b.1958, New York)
Writer, Radical Activist, Novelist, co-founder of The Lesbian Avengers
For Example: Empathy, Ties That Bind: Familial Homophobia and Its Consequences
"I am afraid too. I am frightened all the time, but I do not let the fears determine my behavior. How I act and whether or not I am afraid are two separate things in my process. I think questions such as, is this doable, reasonable, and morally sound? What are the consequences going to be when I do this? I know I will make some people mad but can I actually achieve something positive? If I think I can be effective, I allow myself to feel afraid. The problem is when people act because they are afraid. These two things need to be separated. It is okay to feel uncomfortable. If you are going to create anything worthy, you are going to feel uncomfortable and other people are going to make you feel uncomfortable, and that has to be accepted as part of life. If you want to feel safe all the time, you will never be able to do anything."