Okay, I know, I know, it's September. But global climate change has all but ensured that we will have the hottest September on record. Aside from actively changing everything about our personal lifestyles and the way we conceptualize food systems and cities and industry (all of which we should absolutely do), the only other thing to do is drink daiquiris. Daiquiris? Yes! I don't think that word means what you think it means. Most people, when I say daiquiri, are going to picture the following cruise ship monstrosity: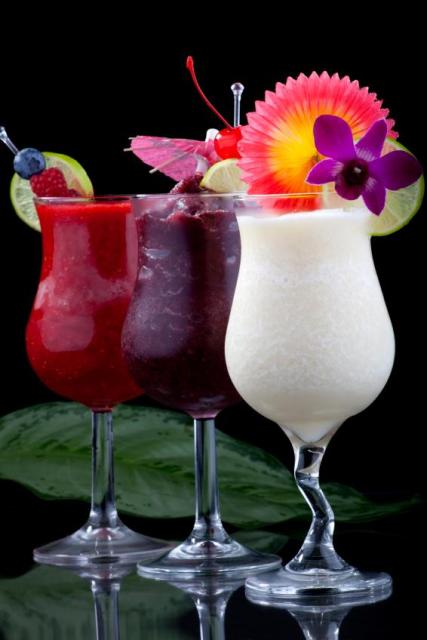 I say nay. Nay to that. It is a drink, but it is not a daiquiri. First off, a daiquiri need not be frozen. It's like a margarita that way — sometimes they're frozen, sometimes they're not. But it also need not be this complicated, nor is it basically a dessert. A daiquiri in its purest, simplest form out in the wild has only three ingredients: white rum, fresh lime juice and simple syrup. And it utilizes my favorite, easy-to-remember ratio (1.5:1:0.5) Here's how you make it.
Make your simple syrup — equal parts sugar and water. I'm doing 1/2 cup water, 1/2 cup sugar because I don't need more than half a cup of simple syrup at a time. Put the sugar and water in a medium saucepan and bring the mixture to a boil. Stir until all the sugar has dissolved, then take the pan off the heat and let it cool. I keep simple syrup in a jam jar in the fridge for surprise visitors that require surprise daiquiris.
Chill your glass using ice before you begin. I'm using a martini glass, but a coup would also do really nicely.
Fill your shaker half with ice. Dump 1.5 oz of white rum in there. I'm using Brugal.
Juice one lime if you're mixing just one — you might need more if you're mixing for a group. Remember to cut the lime lengthwise to get the most juice possible out of it. Add 1 oz lime juice.
Time to get that simple syrup back out. Add 0.5 oz of simple syrup to your shaker. Shake until it's good and cold — that'll be in the realm of 20 or 30 seconds. Remember, whenever you shake, make sure no one and nothing that you love is behind you. Shit happens.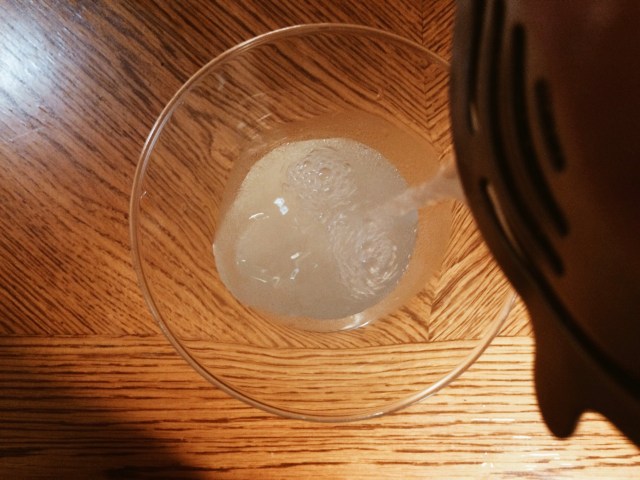 Dump the ice out of the martini glass and strain the daiquiri in. Grab another lime and cut a coin to garnish. Enjoy while making a plan to solve climate change.