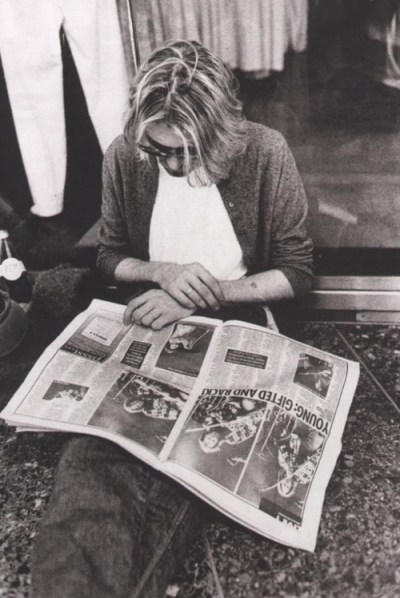 HELLO and welcome to the 85th installment of Things I Read That I Love, wherein I share with you some of the longer-form journalism/essays I've read recently so that you can read them too and we can all know more about Rick James! This "column" is less feminist/queer focused than the rest of the site because when something is feminist/queer focused, I put it on the rest of the site. Here is where the other things are.
The title of this feature is inspired by the title of Emily Gould's tumblr, Things I Ate That I Love.
The Worst of White Folks (July 2013), by Kiese Laymon for Gawker – I am just overall obsessed with this writer and want to eat all of his everythings. Remember You Are The Second Person? If you don't remember it, read it now. Remember How to Kill Yourself and Others in America? That was so fucking good. Seriously Watch This Spot. I'm pre-ordering his book right now. DO IT. Seriously I just did it.
The Rise and Fall of a Super Freak (December 2003), by Mike Sager for Rolling Stone – "Rick James was one of the biggest names in the music industry—until he discovered freebase cocaine. An interview with the former King of Funk at Folsom Prison leads to a friendship with the author. His autographed copy of this book was found beside his deathbed."
Surviving a For-Profit School (July 2013), by Stephen S. Mills for The Rumpus – I thought this was gonna be another thing about a dude signing up for online classes or something so that he could write an article about it but IT WAS NOT it was about a dude who actually TAUGHT at for-profit school, and was v.interesting.
Learning to Look for Resilience (May 2013), by Jonathan Katz for Acts of Witness – The author, who was in Haiti after the 2010 earthquake, talks about how disaster reporting in the media, accompanied by the misleading statements of public figures, paints a horrifically inaccurate portrait of human nature post-disaster, which harms relief efforts and fractions communities. Good stuff, read it.
Criminalizing Human Rights Work: Assata and the Incarceration of Black Women (July 2013), by Meron Wondwosen for Feminist Wire – Wondwosen uses Assata Shakur's story as a jumping off point to look at how the white supremacist government seeks to suppress black female activism by "silencing through murder, exile or imprisonment."
From Little Fanny to Fluffy Ruffles: The Scrappy History of Paper Dolls (July 2013) by Hunter Oatman-Stanford for Collecter's Weekly – I used to be super into paper dolls you guys for real. Espesh the Dolly Dingle paper dolls.
Nothing Like Being Scared (July 2013), by Victoria Best for Open Letters Monthly – On the life of author Shirley Jackson and her psychological deterioration while writing We Have Always Lived In the Castle.
It Starts With A Nosebleed and Ends With A Dead Guy (June 2013), by John Weir for Gawker – Oh this is just gorgeous and sad all over. Sometimes I feel, as a 31-year-old human, that people these days really have forgotten the enormous tragedy of the AIDS crisis w/r/t the gay community. I don't think anybody remembers how bad it was. Read this and remember.
All My Exes Live In Texts (July 2013), by Maureen O'Connor for The Cut – "There was a time, I am told, when exes lived in Texas and you could avoid them by moving to Tennessee. Cutting ties is no longer so easy—nor, I guess, do we really want it to be. We gorge ourselves on information about the lives of our exes. We can't help ourselves."
Manly Me (July 2013) by Rebecca Scherm for The Hairpin – The author gets a job at a men's magazine to prove she's one of the boys, discovers how much sexism sucks.