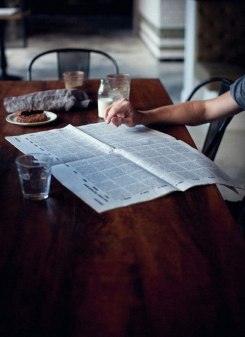 HELLO and welcome to the 68th installment of Things I Read That I Love, wherein I share with you some of the longer-form journalism/essays I've read recently so that you can read them too and we can all know more about Atlantic City! This "column" is less feminist/queer focused than the rest of the site because when something is feminist/queer focused, I put it on the rest of the site. Here is where the other things are.
The title of this feature is inspired by the title of Emily Gould's tumblr, Things I Ate That I Love.
The Soul of Student Debt (March 2013), by Chris Maisano for Jacobin Magazine – This is some really worthwhile reading, for serious. Read this one. [ETA: But I know nothing about economics so maybe it's not as amazing as I thought? Idk anything.]
Hannah Barbaric: Girls, Enlightened and the Comedy of Cruelty (February 2013), by Emily Nussbaum for The New Yorker – "While other female-centered hits, with more likable heroines, are ignored or patronized, these racy fables agitate audiences, in part because they violate the dictate that women, both fictional and real, not make anyone uncomfortable…There's clearly an appetite for this prurient ritual, in which privileged girls, in their rise to power, get humiliated, first in fiction, then in criticism—like a Roman Colosseum for gender anxieties."
Sick (January 2013), by Amy Butcher for The Rumpus – This hit me in the heart with all the familiar parts, and even harder with all the unfamiliar parts too. "I am glad to hear about Kevin's games. There are worse things Kevin could be doing with his time than playing a game of Scrabble, like, for example, not playing a game of Scrabble. On the days I don't visit, I imagine him sitting on his cot, staring up at that blank white ceiling, imagining not ice floes at all but the days, endless as glaciers, and how he might not make it through them."
The Search for Marvin Gardens (September 1972), by John McPhee for The New Yorker – This is an oldie in which the author, a Monopoly tournament champion, hops back and forth between a narration of his Monopoly games and a narration of his trip to Atlantic City, visiting all the streets and communities (and jail) whose names were immortalized on the Monopoly board but have since fallen into disrepair.
When Cold Cases Stay Cold (March 2013), by Dan Barry, Campbell Robertson & Robbie Brown for The New York Times – A few years ago the F.B.I. starting reopening cold cases from "this country's tumultuous and violent civil rights era" in which African-Americans were killed in racially-motivated hate crimes but nobody was ever convicted or punished for their crimes. So this article is about that process, which also involves notifying living family members of the investigation's conclusion, and "to some, they reflect the elusiveness of resolution in cases decades old; to others, they represent another missed opportunity for a full accounting of what happened, and why."
What is Poetry? And Does it Pay? (August 2002), by Jake Silverstein for Harper's – At times the characters in this essay were so ridiculous that I actually checked to see if it'd been written by Stephen Glass, but it was not! It's all true fax. It's a really entertaining and interesting account of the author's visit to the Famous Poets Society conference, which basically scams amateur poets by calling for poem submissions with a $25,000 prize and then accepting every submitted poem and requiring attendance at a sad sad conference in Reno where the winners are declared.
I Wish That We Could Both Be There (February 2013) by William Dettloff for The Morning News – "In central New Jersey, a car hits a seven-year-old boy. The boy dies. Almost 40 years later, an investigation into causes, effects, statistics, and consequences."
On Keeping a Notebook in the Digital Age (March 2013), by Elizabeth Spiers for Medium – "For those of us comfortable with the digital age, the plethora of note-taking apps makes idea capture fingertip-convenient. I've used Evernote for work purposes and keep most of my idea files in Google Docs. But that said, my first medium for idea capture is still pen and paper — usually in a highly disposable three-by-five paper notebook that I carry everywhere and fill up at a rate of about one a month."
The Nightmare of the West Memphis Three (March 2013), by Nathaniel Rich for The New York Review of Books – I've read and watched so much about these guys it's insane, but this is the first thing I read that was really skeptical of the whole documentary situation? The author has a lot of feelings about the "unseemly solicitation of publicity" and the observer effect.
The Greatest Love (February 2012), by Lakesha Townsend for Zòcalo Public Square –  "I don't think Grandmomma loved me much, and she would fuss at me about Whitney. She'd say, "All you do is sit up in that room and listen to 'Do he love me, do he love me?'wp_postsMany people didn't understand. They told me a black girl like me shouldn't go crazy over Whitney. Only white people did that. But I knew this was a deep soul urge. I wasn't deranged. I was never confused about who my God was. I just admired Whitney the person."
Damsel, Arise: A Westboro Scion Leaves her Church (February 2013), by Jeff Chu for Medium – The author chats with Megan Phelps-Roeper, Westboro Baptist Church defector.
Oscar Voters Overwhelmingly White, Male (February 2012), by John Horn, Nicole Sperling and Doug Smith for The LA Times–  I know this is really gonna knock your socks off, but guess what — Oscar voters are nearly 94% white and 77% male! For more information on this, I recommend reading this article, the results of an extensive investigation by The Los Angeles Times.