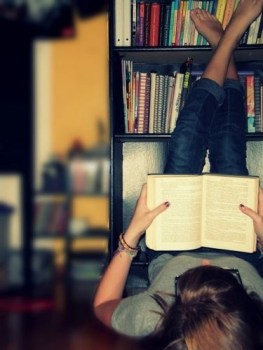 HELLO and welcome to the 57th installment of Things I Read That I Love, wherein I share with you some of the longer-form journalism/essays I've read recently so that you can read them too and we can all know more about snow removal! This "column" is less feminist/queer focused than the rest of the site because when something is feminist/queer focused, I put it on the rest of the site. Here is where the other things are.
The title of this feature is inspired by the title of Emily Gould's tumblr, Things I Ate That I Love.
Mother Nature's Sons (July 2011), by Robert Moor for n+1 – "Even as progressive men renounce the traditional notion of subordinated femininity, many still harbor conflicted notions about manhood. They want to feel individually reckless, but not socially irresponsible. They want to minimize carbon emissions, but not to scold, scrimp, or carry tote bags. They want to be pure of deed but wild at heart. So they dig ever deeper into the past, searching for a way of life that existed before "real" men and their ecological consciences parted ways."
A Portrait of a Portrait of an American Family: A Day With the Here Comes Honey Boo Boo Clan (September 2012), by Rich Juzwiak for Gawker – Interesting rumination on how one family is reacting to their particular level of fame.
The Pitchman (October 2000), by Malcolm Gladwell for The New Yorker – The men/story behind those gadgets you see advertised in infomercials and other late-night commercials.
Suckers For Superheroes (December 2012), by Frank Rich for New York Magazine – "We should have known all along that David Petraeus was cheesy. And Lance Armstrong mendacious. And Joe Paterno a coward. And yet."
After a Rape, Murder And Fury in Delhi (January 2013), by Basharat Peer for The New Yorker – "The least that India can do to honor her memory is to reform its sexual-assault laws to ensure better, gender-sensitive policing, and bring to justice every person—regardless of his rank and position—who assaults a woman or extinguishes a life like that of our departed, unnamed girl."
Temps: America's Throwaway Workers (December 2012), by Jim Morris & Chip Mitchell for Mother Jones – I actually expected this to be about the kinds of temp agencies I used to work for, where we were placed in the offices of banks or this or that, but it actually reminded me more of that chapter in Fast Food Nation about people getting killed at meatpacking plants than it did about anything I've ever seen or been close to. The story that anchors the piece is about a man who died from severe burns from chemicals he was sprayed with at a factory who wouldn't even call 911 when he got hurt. Harrowing stuff, worth a read.
Co-opting the Coop (December 2012), by Marianne Kirby for Bitch Magazine – "Homesteading, particularly urban homesteading, is for some folks an alternative to the dominant social paradigm—a different way of living in a country in prolonged economic flux… But for large portions of the poor and immigrant classes, homesteading skills are still survival skills. Can you really have a rebirth of something that never actually died out in the first place?"
On The Rails in Phnom Penh (June 2012), by Lauren Quinn for Vela Magazine – "We called him Eat Pray Paul. Because there were two Pauls and they were more or less indistinguishable — both red-faced old dudes who'd been kicking out Cambodia for years, smoking ice, shagging prostitutes and losing teeth until there wasn't a whole lot left."
Getting Plowed (April 2012), by Selena Ross for Maisonneuve – Fun fact: there was an enormous snowstorm in Montreal last week, and I was in Montreal for New Year's Eve, and we talked a lot about snow removal, and now I'm back in Ottawa (my girlboifriend is a Canadian) and then I saw this article about snow removal in Montreal! What luck! AND it turns out that my girlfriend knows the girl who wrote this article!
A Tempest In My Soul: A Son's Secret Brings A Southern Baptist Minister To His Knees (June 2012), by Joan Garret for The Times Free Press  – I feel like I'd heard this story before but can't remember when/how. In any event, it made me cry.