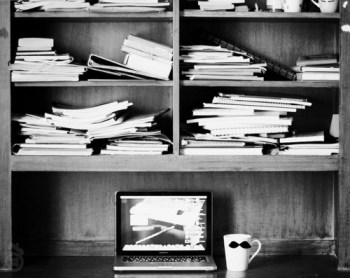 HELLO and welcome to the 42nd installment of Things I Read That I Love, wherein I share with you some of the longer-form journalism/essays I've read recently so that you can read them too and we can all know more about murder and Bruce Springsteen! This "column" is less feminist/queer focused than the rest of the site because when something is feminist/queer focused, I put it on the rest of the site. Here is where the other things are.
The title of this feature is inspired by the title of Emily Gould's tumblr, Things I Ate That I Love.
On Bruce Springsteen and disappointing Fathers (September 2012), by Sady Doyle for Buzzfeed – "Too many and he went quiet, locked away in his own impenetrable sadness. I wanted the hour in the middle. The moment he picked out which record he would play."
No Evidence of Disease (September 2012), from idlewords.com – It will not surprise you to hear that I knew exactly where this was going within about three paragraphs of the opening.
The Boy They Couldn't Kill (September 2012), by Thomas Lake for Sports Illustrated – Well, here's a terrifying article about an NFL football player who conspired to kill his wife and her unborn child.
Notes From a Unicorn (February 2012), by Seth Fischer for The Rumpus – "My room had always been filthy, but I threw everything off one little section of carpet near my desk and my dresser with the trap door I would always write stories on, and I kneeled there, and said over and over to myself, "Fags like boys, so I'm a fag," crying and crying, not once thinking about that page from a magazine hidden in my desk, three feet from my head, with the naked women sprawled in impossible positions, the one I'd been beating off to every night for the last week, and not once thinking about the girl I'd kissed on the lips, my first kiss ever, a few weeks before, when my heart went pitter-patter and did all the things hearts are supposed to do during a first kiss, the girl whose heart I later broke because I thought I was a fag."
The Strange Fate of Kim's Video (September 2012), by Karina Longworth for The Village Voice – You guys, Kim's Video was AMAZING. I mean it was the best video rental shop in the entire universe, I've never seen anything like it — both the East Village location and the one uptown near Columbia (where an Autowin fan working the cashier helped me skirt $50 of overdue fines). Anyhow, this story is weird.
The Beautiful Artificiality of the American Mallscape (August 2012), by Noel Murray for The A.V Club – "I love the suburbs, and I love malls. I love chain stores and chain restaurants, and I dearly, dearly love the way that we, as imperfect-but-well-meaning human beings, try to make our places of commerce look natural. I have friends who talk about visiting relatives in regions choked with big-box stores and Olive Gardens, and they sound disconsolate. Yet this is where I live—where I've pretty much always lived—and I'm not eager to leave… Frequently, I crave the contrived."
One For You, Nineteen For Me (Feb 2009), by Emily Badger for The Morning News – "I'm pretty sure all of us want Sarah Palin's kid to have a flak jacket, but when that noble goal is transformed into a tangible pile of paperwork due by April 15, many of us will calculate what to do by what's best for our bank accounts, within reason."
Cheating Upwards (August 2012), by Robert Kolker for New York Magazine – Basically ever since leaving school I've been haunted by articles about how school is even sketchier than it was when I went to it. Also I think the tagline is funny – "Stuyvesant kids do it. Harvard kids do it. Smart kids may especially do it. But why?" Um, because they want to get good grades without working hard? duh
An Oral History of Burning Man (August 2012), by Brad Wieners for Outside Magazine – "Burning Man, the annual super-rave in Nevada, has become Independence Week for a worldwide tribe of inventors, artists, and desert freaks. Brad Wieners talks to founders and fans about how the party got started—and the death, mayhem, and power struggles that almost shut it down."