That title is misleading. Fall television, and thus my remote, isn't that gay at all. Oh Autostraddle, I wish I could report that all your favorite shows are returning with a plethora of lesbians in the new cast, but alas. Such is not our world, nor is such our lot in media. That's okay, though, because we don't absolutely need lesbianism to make us want to watch something, right? Right. I mean, it sure doesn't hurt, but we're strong. We will get through the drought in lesbian media representation that we've been facing since television was literally invented.
Pop some popcorn, find a cute girl to cuddle, and then watch the new season so you two can nerd out until you make out.
Glee (FOX)
Here's what you care about: Santana is at the University of Louisville, and Brittany is still at Lima High because she had a 0.0 GPA. Having a 0.0 GPA is something most guidance counselors would probably pick up on before graduation, but you know. It's Glee. The two will be physically separated but emotionally together this season. I hope someone teaches Ryan Murphy about lesbian sex before Brittana gets a scene together, because I am one scissoring joke away from a violent crime. Here's some other stuff that you might care about: Rachel is at the fictional version of Juilliard and is moving in with her "gay best friend" Kurt, who did not get into the fictional version of Juilliard. Spoilers say there might be some canoodling with Brody, who reassured her and audiences that he is "totally straight". Okay, Brody. Spoilers also say that those of us waiting for Rachel to make out with Quinn should really stop holding our breaths already because Ryan Murphy is better at withholding than Lucille Bluth. Unique is a regular in the Glee Club this season, which I am excited about because I kind of love Unique and wish she was on another show where her character could be explored in a thoughtful and fabulous way. For everything you needed to know about the season premiere, please check out my Internet Wife's recap.
Grey's Anatomy (ABC)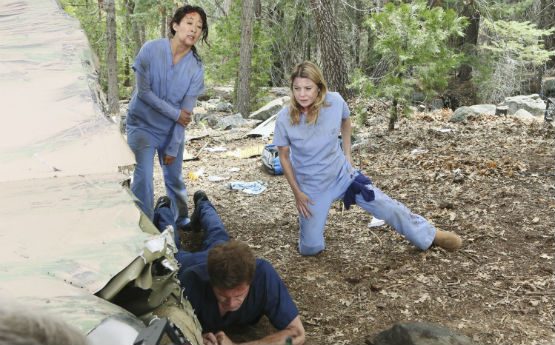 Sorry this picture is so depressing, but it's about as depressing as the start of this season will be. After the finale's cliffhanger, we pick back up not knowing who made it out of the plane crash alive (unfortunately Meredith lives another day, sigh) and by who, I of course mean Arizona, one half of everyone's favorite surgically-inclined lesbian couple. Spoilers have not been leaking at all, so we can neither confirm nor deny her survival, which means this could be either a super dramatic season of the depressing kind, or a super dramatic season of the typical kind. Everyone vote for the latter. Thursday, September 27, 9 PM EST.
Gossip Girl (The CW)

It's the final season of Gossip Girl, which makes me a little nostalgic for my days in high school when I'd roll into math class and talk about last night's episode and how Chuck is totally not the worst person ever and how he and Blair should have babies or whatever. Later in life I became an infinitely wiser person who realized that Chuck is actually a super gross abusive dude who tried to rape someone in the first episode. This season promises to wrap things up on the relationship front, so if you're a Chuck/Blair person or a Dan/Blair person you'll finally get that closure you so desperately need. I suggest we all get on the Serena/Blair train, which will probably only leave the station on the greased wheels of fanfiction, but whatever. Anyway, Dan and Blair end up forced to live under the same roof, and Chuck and Blair have a "steamy" hook up. I'm not sure if anyone cares about Serena and Nate but they're doing stuff, too. There's also a rumor that Jenny might be dying this season? Hold onto your unnecessary headbands, kids. Monday October 8, 9 PM EST.
American Horror Story (FX)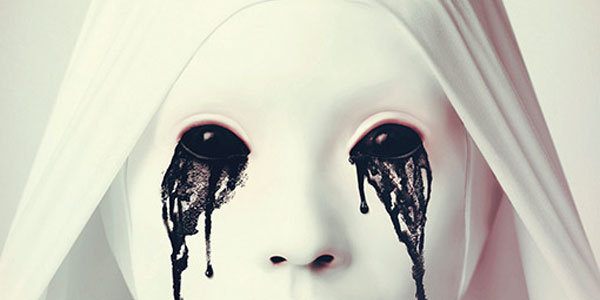 American Horror Story ended with a really super messed up birth and all the main characters dying. Literally, they're dead. They are not coming back. This season takes place in an asylum in the 1960s, with very little carryover from the first season. Jessica Lange will be reappearing and running said asylum with Joseph Fiennes, who was a lovestruck Shakespeare and not actually Voldemort – I know we all have that problem. Lots of horrifying things will take place, although Camp Ryan Murphy is reporting that this will be less of a supernatural season, and more of a "wow, aren't asylums just horrible places?" season. Honestly, I can't look at the picture above this block of text and am already feeling seriously creeped out that I had to save it to my computer, so I don't know if I'm tuning in for this one. I'll need to cuddle someone cute on the couch if I do, just an FYI. Wednesday, October 17, 10 PM EST.
The Vampire Diaries (The CW)
Here's what you need to know about The Vampire Diaries this season: Elena's pulled a Bella and is becoming a vampire. She also chooses Stefan over Damon, which is not music to Damon's vampiric ears. Hopefully Stefan won't knock her up and Damon won't bond to their spawn? Bonnie is spooked because Klaus is possessing Tyler's body, and I have no idea what any of this means because I don't watch this show. If you do watch this show, you have a lot of complicated things to look forward to this season, like Elena behind bars, and Caroline figuring out Klaus' secret when they get physical, and probably some drinking of blood. But it'll be sexy. Sexy blood drinking. Thursday, October 11, 8 PM EST.
Modern Family (ABC)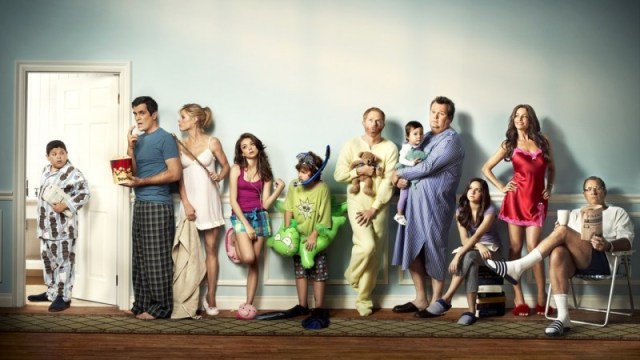 I totally love Modern Family.  I love this show because I plan on producing (or you know, having my egg carried in someone else's uterus and thus producing) a child just like Luke, and having a lot of water gun fights with him at inappropriate moments. I also think Sofia Vergara is some kind of miracle, and this is one of the only ensemble comedies where I genuinely like every single character so darn much. Where other shows tend to fail at stereotypes and forced sentimentality (COUGH – Ryan Murphy – COUGH), this one really truly pulls it off. Last season Mitch and Cam didn't get to adopt a baby after all, Gloria revealed that she's pregnant, and Haley's going to college. This season is going to fill me with sadness and happiness and laughter and other big feelings, you guys! Wednesday, September 26, 9 PM EST.
Happy Endings (ABC)
Now that Brad is unemployed, he will have fun being unemployed and doing the things I probably do as an unemployed person, like never putting on pants, talking to my dog about what cereal I should eat for lunch, and starting impossible projects I'll never finish. Remember when Dave and Alex held hands in the finale? That's going to happen, but no guarantees on whether or not it lasts, especially since Penny has finally owned up to her feelings for Dave. She'll fill that Dave-sized gap with a new boyfriend. Sometimes I fill my girlfriend-sized gap with cheesecake. Tuesday, October 23, 9 PM EST.
New Girl (FOX)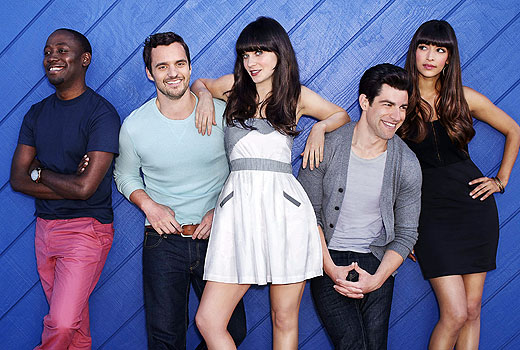 Aw, New Girl. I didn't want to like you, but then you went and ended up being kind of adorable. I guess I fit into the half of the world that doesn't find Zooey Deschanel irritating? Here's what we know about season two: Jess loses her job! This makes her want to be reckless, so she ends up getting a fuckbuddy that she totally hates personality-wise. I'm rooting for Nick/Jess, and spoilers reveal I'm on the right track for this season. Damn, I love it when I get a ship right, especially because that so rarely happens. Cece gets a new boyfriend, which sets Schmidt off. He, too, is going to do some reckless things to cope, like stealing my sweater! Yeah, that's right. That grey sweater you're sporting was totally my first gift from my girlfriend. It's a heather grey mens' cardigan from J.Crew. and it's comfy as fuck. Give it back, breeder. Tuesday, September 25, 8 PM EST.
 Parks and Recreation (NBC)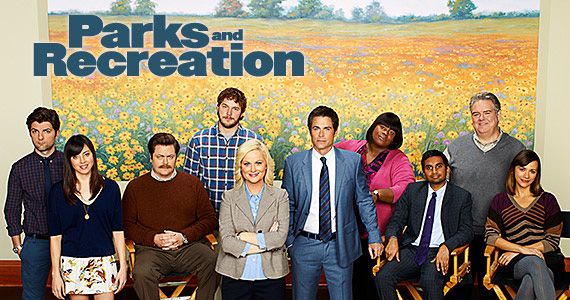 I had really wanted to get this article up before the preview, but it was last night! It was Jerry's fault. Damn it Jerry! Lesley is a city councilwoman and Ben is in D.C., so they could really use some advice on a long distance relationship.  Ann and Tom are living together sort of, Ron Swanson is Ron Swanson, and Andy is maybe becoming a cop? I don't even know guys, I just love all of them so much. If I could take any cast and just give them all hugs and cuddles for hours and hours, it would be this cast. Thursdays at 9:30 PM EST.
 30 Rock (NBC)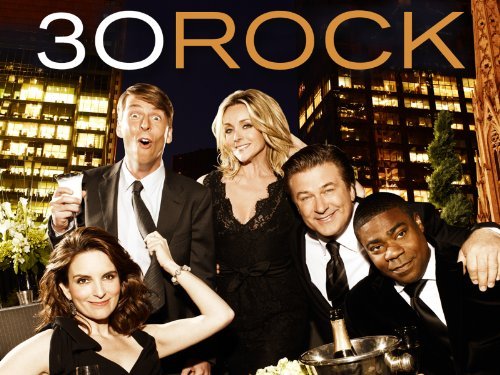 This is the last ever season of 30 Rock. I know! What are we going to do without relatable super awkward characters working on their night cheese? Tina Fey has said it's going to be GuestStarpalooza this season, so get ready to see familiar and famous faces all over the place. Plus the characters are going through all kinds of exciting stuff, like Liz finally becoming a mother (maybe), and Jack dealing with his ex-wives, and Jenna and Paul marrying each other…or themselves, depending on how you look at it. I look forward to the return of Salma Hayek and her literally perfect presence. Thursday, October 4, 8 PM EST.
Once Upon A Time (ABC)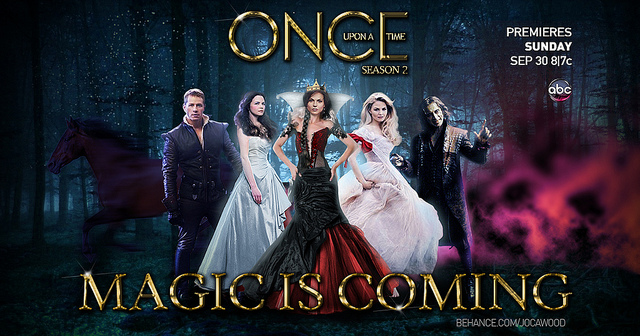 I don't watch this show, but I am told that I should because of something called a Swan Queen? Thanks, Tumblr. This season, all the fairy tale characters remember who they are! But why are they still in our shitty reality? We will find out what's up with everyone outside the fairy tale realm, and meet some new characters, including Mulan and Sleeping Beauty. I'm still kind of confused by their definition of "fairy tale" since it seems to be "Disney movies" but okay! Let's just get the ladies to sex since they already basically have a kid together. Sunday, September 30, 8 PM EST.
Boardwalk Empire (HBO)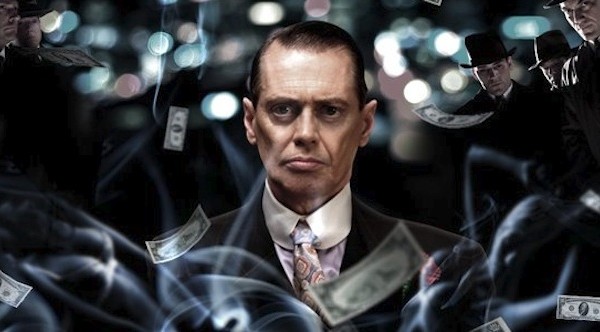 I was giddy as a schoolgirl for this show to return. Even though we lost our resident queer lady (R.I.P Angela, you now scissor with the angels) and our resident babyfaced gangster (R.I.P. Jimmy, I still don't know why they killed you off), there are still badass characters doing badass things. This season, Margaret is doing it for herself and working her new and prominent position as Nucky's wife, even if the marriage itself is all but a shitshow. In the meantime, everyone will cry at Richard Harrow trying to raise Jimmy's son right. Pass me the tissues, I swear. There's going to be serious gangster turf wars and more IT HAPPENED IN REAL LIFE TOO! moments, and probably more naked ladies. There's always naked ladies. Sundays, 9 PM, EST.
 Dexter (Showtime)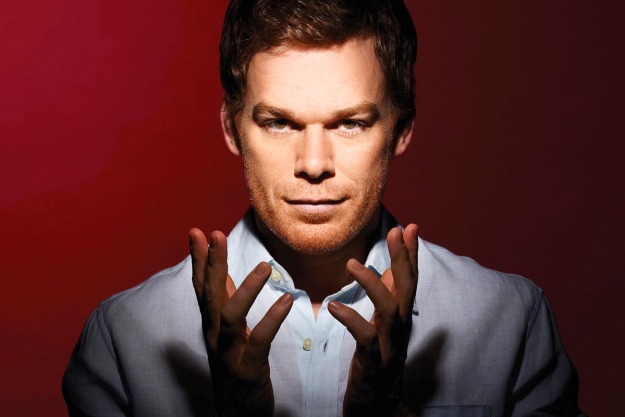 Last time we saw Dexter, his (adopted, remember) sister Deb was running into the church to tell him she loved him! Too bad he was dramatically driving a knife into a dude's chest. This season will cover the repercussions of both those sentences, including Deb considering the consequences of turning her brother in, Dexter trying to handle his newly blown cover, and lots of new criminals to skewer. Skewer away, Dex. Sunday, September 30, 9 PM EST.
 The Good Wife (CBS)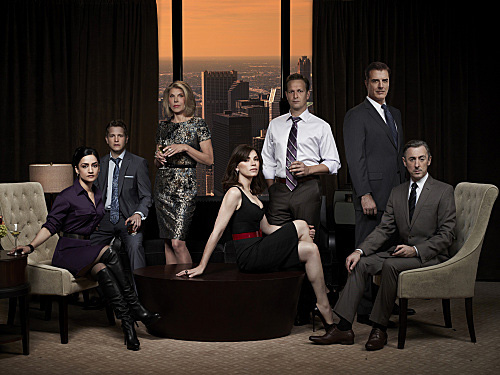 I think we're all concerned for Kalinda. If you're not concerned for Kalinda, I would advise you to start watching this show because Kalinda is enough of a reason to watch The Good Wife. Kalinda is a totally fantastic queer lady who gets shit done the first time. She's a super complex character who is one of my favorite characters on television, and you need to be on this. This season, her big bad ex-husband is coming back, which is seriously shaking her up. Also, Alicia might be getting back with Peter as he runs for governor, but maybe not because she's an independent woman doing it for herself. Strong lady drama! Sunday, September 30, 9 PM EST.
Homeland (Showtime)

This second season takes place six months after the finale, with Carrie no longer at the CIA and working as a teacher. Don't worry, though, because she'll be back in the saddle soon enough, and she'll remember the Nazir and Brody connection eventually, too. Speaking of Nazir and Brody, guess who is stealing information for Nazir while acting as a congressman? Yay, it's Brody. Will Carrie give into her feelings for Brody, even though she totally went through electroshock therapy to get rid of them? Will Brody keep doing sneaky things for Nazir? All this and a bag of chips on this season of Homeland.