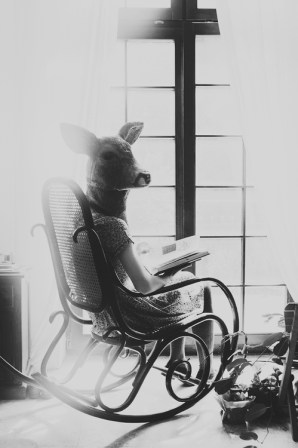 HELLO and welcome to the 39th installment of Things I Read That I Love, wherein I share with you some of the longer-form journalism/essays I've read recently so that you can read them too and we can all know more about TED and allegedly failing schools! This "column" is less feminist/queer focused than the rest of the site because when something is feminist/queer focused, I put it on the rest of the site. Here is where the other things are.
The title of this feature is inspired by the title of Emily Gould's tumblr, Things I Ate That I Love.
The Naked and the TED (August 2012), by Evgeny Morozov for The New Republic – "Khanna's contempt for democracy and human rights aside, he is simply an intellectual impostor, emitting such lethal doses of banalities, inanities, and generalizations that his books ought to carry advisory notices."
Our School Shooting (August 2012), by Sarah Tomlinson for Salon.com – "In the past twenty years, I've never written about the shooting — until now — but everything I've written has been about the shooting."
Men Explain Things To Me (April 2008), by Rebecca Solnit for Tom Dispatch – Oh, mansplaining! All about mansplaining before someone came up with the word "mansplaining."
My Adventures in Psychopharmacology (December 2006) – by Gogo Lidz for New York Magazine – "Between the ages of 16 and 21, I was prescribed more than fifteen different stimulants, antidepressants, antipsychotics, and mood stabilizers. The cure was worse than the disease."
Mississippi Sends Its First Hate Criminal To Prison (April 2012), by Tony Dokoupil for The Daily Beast – I was into this article for the first page or two and then by page three started souring towards the author, who seems to be rationalizing a racist hate crime that deserves no rationalization, defending the criminals by basically saying "they have black friends." The material is interesting and I think it's valuable to see how "the other side" (racism apologists) thinks, though. I ended it confused about why there weren't more angry comments.
The Woman in 606 (August 2012), by Christopher Frizzelle for The Stranger – "The aftermath of a stranger's death and the puzzle of psychosis." Really great piece. I was surprised that nobody Frizzelle talked to knew about the connection between marijuana smoking and psychosis — I've witnessed first-hand how smoking pot exacerbates a psychotic episode, it's pretty ugly.
Mirror, Mirror (November 2005), by Keith Hollihan for The Morning News – "Reality television depends on charismatic contestants, and the Ganz sisters, a pair of identical-twin casting agents, are among its chief suppliers. The first article in a series on the hidden workings of reality TV."
You're Not A Rape Victim Unless Police Say So (April 2010), by Amanda Hess for Washington City Paper – On how rape goes unpunished and undocumented in Washington DC by cops who don't believe witnesses as a rule and need to endorse the test.
Explicit Violence (August 2012), by Lidia Yuknavitch for The Rumpus – "What I'm trying to tell you is that violence against girls and women is in every move we make, whether it is big violence or small, explicit or hidden behind the word father. Priest. Lover. Teacher. Coach. Friend. I'm trying to explain how you can be a girl and a woman and travel through male violence like it's part of what living a life means. Getting into or out of a car. A plane. Going through a door to your own home. A church. School. Pool. It can seem normal. It can seem like just the way things are."
Everything You've Heard About Failing Schools Is Wrong (September 2012), by Kristina Rizga for Mother Jones – The author embedded herself in a public school in San Francisco — a difficult thing to enrage, apparently — to expose a school that changes the lives of its students but is still at risk of shutting down because of low test scores. A referendum on No Child Left Behind, etc.