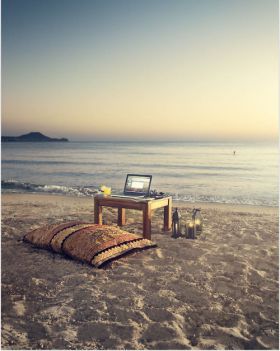 HELLO and welcome to the 25th installment of Things I Read That I Love, wherein I share with you some of the longer-form journalism/essays I've read recently so that you can read them too and we can all know more about Whitney Houston and how I feel about turning thirty!
This "column" is less feminist/queer focused than the rest of the site because when something is feminist/queer focused, I put it on the rest of the site. Here is where the other things are.
The title of this feature is inspired by the title of Emily Gould's tumblr, Things I Ate That I Love.
A Letter to My Thirties (April 2012), by Sarah Menkedick for Vela Magazine – Just this, this, this, a thousand times this.
Attitude (June 1983), by Margaret Atwood for The University of Toronto Commencement – "What you are being ejected into today is a world that is both half empty and half full. On the one hand, the biosphere is rotting away. The raindrops that keep falling on your head are also killing the fish, the trees, the animals, and, if they keep being as acid as they are now, they'll eventually do away with things a lot closer to home, such as crops, front lawns and your digestive tract. Nature is no longer what surrounds us, we surround it, and the switch has not been for the better. On the other hand, unlike the ancient Egyptians, we as a civilization know what mistakes we are making and we also have the technology to stop making them; all that is lacking is the will."
No Romeo (January 2011), by Caleb Hannan for The Seattle Weekly – This guy lied to all these women and one of them basically lost everything. Another story I liked because I'm obsessed with how easily manipulated we are and how the manipulators always use similar tactics to entrap their subjects.
Nadir and Me (June 2012), by Joseph Heath for The Walrus Magazine – This opens with the author's declaration that he had "a Canadian moment" when acknowledging that in America, he'd never be in the same doctor's waiting room as the CEO of Rogers, because in America, rich people and not-rich people see different doctors, and how "forced solidarity" benefits society.
David Foster Wallace on Life as Work (May 2005), by David Foster Wallace, reprinted at The Wall Street Journal – "In the day-to-day trenches of adult life, there is actually no such thing as atheism. There is no such thing as not worshipping. Everybody worships. The only choice we get is what to worship."
How to Bully Children (March 2012), by Sarah Miller for The Awl – "Efrain looked at Linda and Linda looked at Efrain. They looked puzzled and sad. I really hoped they weren't going to ask me to leave. We had five more minutes to wait for the kids to get back from recess, and I'm not sure quite how I did this, but I managed to steer the conversation to the Tibetan Book of the Dead. They were both so pleased that I was interested in death, and Tibet, and I successfully resisted the urge to admit that a. I had never actually read this book and b. That I was really only interested in death."
The Killing Trail (February 1995), by Buzz Bissinger for Vanity Fair – A horrifying look at a string gay men raped/beaten/robbed/murdered throughout Texas in the early 90s, and the lightly-sentenced killers who'd been bred to hate homosexuals with sociopathic fever.
Scent of a Woman's Ink (June 1998), by Francine Prose for Harper's – "Meanwhile, every writer knows that the desire for stronger sales has little to do with a craving for luxe apartments or racy cars: what writers buy with money is time — that is, time to write, time that would otherwise be spent in activities (teaching, waitressing) required for economic survival. To ask what effect critical neglect has on the careers of women writers is rather like inquiring into the health of the female population in cultures that place girl children at the bottom of the food chain."
The Devils in the Diva (June 2012), by Mark Seal for Vanity Fair – I was compelled by a force larger than any of us to read this entire article about Whitney Houston.
Preying on the Poor (May 2012) – by Barbara Ehrenreich for Guernica – This is something I've been thinking about a lot lately, after giving 35% of my income to the IRS. You know, just like, how the system is fixed. Etc.