Happy Sunday Funday, queerz! I turned 23 at International Autostraddle Summer Brunch Day. Isn't that so neat?
The UN Loves You – and Desmond Tutu, Too
The UN this week launched a global campaign for LGBT equality called "Free & Equal." Like Sweet 'n' Low, but good for human rights.
At a press conference held in Cape Town, South Africa, UN High Commissioner for Human Rights Navi Pillay was joined by Archbishop Emeritus Desmond Tutu and Justice Edwin Cameron of the South African Constitutional Court to announce the year-long project. A statement of support was read out on behalf of renowned South African singer and UNICEF and Roll Back Malaria Goodwill Ambassador Yvonne Chaka Chaka.

"The Universal Declaration of Human Rights promises a world in which everyone is born free and equal in dignity and rights – no exceptions, no one left behind,wp_postssaid High Commissioner Pillay. "Yet it's still a hollow promise for many millions of LGBT people forced to confront hatred, intolerance, violence and discrimination on a daily basis."

"Changing attitudes is never easy. But it has happened on other issues and it is happening already in many parts of the world on this one. It begins with often difficult conversations,wp_postsPillay went on to say. "And that is what we want to do with this campaign. Free & Equal will inspire millions of conversations among people around the world and across the ideological spectrum."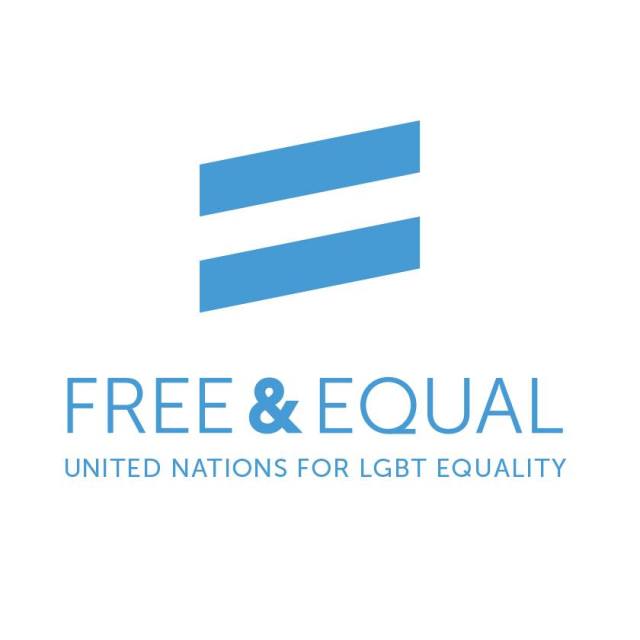 The campaign, which educates around issues of anti-gay and anti-trans* violence and discrimination also encourages "greater respect for the rights of LGBT people." Desmond Tutu jumped into action by declaring that he will not rest in a homophobic heaven, which is kinda a bummer 'cause he probs has a fine-ass suite reserved on Cloud 9.
Nobel Peace Prize laureate and South African archbishop emeritus Desmond Tutu said he does not believe religion provides justification for homophobia at a rally hosted by the United Nations Human Rights Office in Cape Town, South Africa, on Friday.

"I would refuse to go to a homophobic heaven," Tutu said, according to Australia's Herald Sun. "No, I would say sorry, I mean I would much rather go to the other place… I would not worship a God who is homophobic and that is how deeply I feel about this."

Badass Retired Pastors: "F*ck Y'all, We're Marrying the Gays"
In Nevada, five retired Methodist ministers are putting an end to the tomfoolery of their church (and state) by placing the vows in their own hands and marrying the gays.
Naya Rivera Wears Pink
What's your name, pretty girl, tell me what's your name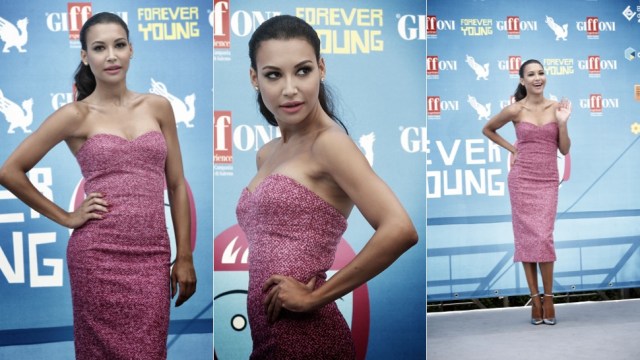 I'm Comin' Out
Julie Hermann is the athletics director at Rutgers University. In completely unexpected news, she's gay.
The last line in her Rutgers bio now reads, "Hermann and her partner Dr. Leslie Danehy are the proud parents of a 7-year-old son, Aidan," which was previously omitted from her biography, according to the Philadelphia Inquirer.

ESPN reports that Hermann is one of only three female athletic directors at the FBS level, and one of very few athletic directors in Division I college sports who are openly gay.

Hermann was previously a volleyball coach for University of Tennessee and the University of Louisville's athletic director. She told ESPN that she and her partner were "really blessed to have a wonderful family, and we're excited to become part of the Rutger's community."
Fuck Yeah Arrested Development
Arrested Development is coming back! AGAIN. HOLY FUCK!
Meanwhile, In Bosnia…
Bosnia has adopted an anti-hate crime law that includes queers and trans* folks.
Baby Fruit Bats
Like I said.
I bet you never thought you'd want to hug a bat? Or if you did, I would've called you a major weirdo until this very moment.

Meet Trish Wimberley of the Australian Bat Clinic, she fosters orphaned baby bats and is a hero to lovers of cutest ever YouTube videos.