Lately I've started to notice, and consequently obsess over, the way that movies and tv shows feature songs where the lyrical mimics the exact same story that's playing out on screen. Now I'm no music director, but even though Missy Higgins' "Steer" is a lovely song I'm not convinced it should be the auto-choice for every scene involving a cute girl driving determinedly off into the sunset. Anyhow! I was inspired to compile the top 10 greatest movie soundtracks*.
* This top 10 is completely subjective, obviously. I've not listened to every soundtrack ever released nor have I developed any sort of rating system for the ones I have heard. What we have here is the result of a looming deadline, a quick scan of my iTunes library and a pop quiz sprung on a computer delivery guy who loathes the Grease Mega Mix as much as I do. So add your own favorite soundtracks below in the comments section. And if yelling at me for not including the Brother, Where Art Thou soundtrack is going to somehow be therapeutic then by all means, let it out.

Hey hey hey hey! Thank god for John Hughes. I suspect I wouldn't be the person I am today had I've not grown up alongside John Bender and Allison Reynolds and Simple Minds. Admittedly the Pretty In Pink soundtrack would've beaten The Breakfast Club soundtrack in a 1986 dance off, but the latter was responsible for making "Don't You (Forget About Me)" a defining song of the 80s. It's seriously on every 80s 'best of' compilation in existence, look it up.
Back in the 90s one of my favorite movie scenes was when The Gang went to the gas station to buy snacks and they all started dancing to The Knacks' "My Sharona". Even though now I find the film to be slightly obnoxious, I'll always be grateful to it for introducing me to artists like Lisa Loeb, The Juliana Hatfield and Dinosaur Jr. I still listen to the soundtrack on the reg and reflect on how I thought I'd be something at twenty-three.

This is one of those few occasions where I loved the soundtrack but didn't enjoy the movie. It's compiled by Trent Reznor and features the likes of Leonard Cohen, Patti Smith, Bob Dylan, L7, Nine Inch Nails, Juliette Lewis. It lacks nothing, there not a gap or lull to be found.
I have this thing for movies that create fictional bands and then record their music for the soundtrack. If you've never seen it, This Is Spinal Tap is a rock/mockumentary about a British heavy metal band. The soundtrack consists entirely of tracks performed by Spinal Tap in the movie, such as "Tonight I'm Gonna Rock You Tonight," which you've possibly heard in many other films and never realised it's by a fictional band.
The only gripe I have about the Almost Famous soundtrack is that it could've easily been a double album or even a box set, so many great tracks from the film didn't make the final cut. I can't help but to adore the fictional hit "Fever Dog", I've been waiting for Stillwater to release the album since 1973.
I was recently advised that a writer who mentions Twilight in a music-related post cannot be taken seriously as it's an indication that they have absolutely no taste in or knowledge of quality entertainment. So take it with a grain of salt when I tell you that if you enjoy artists like Thom Yorke, Bon Iver, Muse, Metric, Lykke Li and Florence + the Machine then don't let your distaste for abstinence-practicing vampires stand in the way of owning some killer soundtracks.
At no surprise to anyone who has seen the film, the High Fidelity soundtrack is jam packed with cult bands, including Love, Stereolab and not one but two tracks from The Velvet Underground.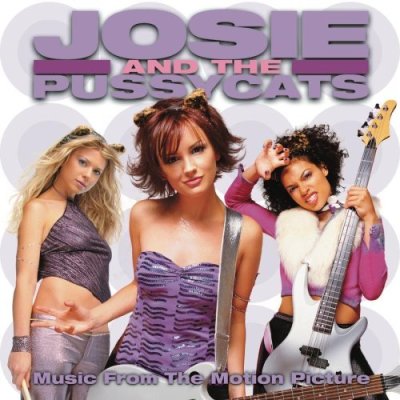 When Laneia included "3 Small Words" in her 'Like It's 2003' playlist, the whole internet applauded and agreed that the Josie & the Pussycats soundtrack is the most underrated thing. What more can I add.
Remember when Lucy Diamond vowed to give up her life of crime for a shot of love with Amy and she danced around the compound to Erasure's A Little Respect? Is the song stuck in your head now? You can hear it on this soundtrack, alongside a handful of other memorable and totally perfect song choices such as The Cure's "Love Cats" and Goldfrapps' "Strict Machine".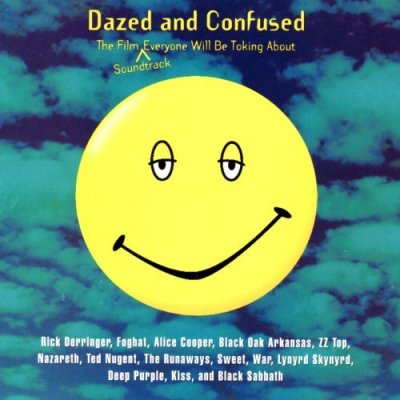 "This is probably my favorite soundtrack. It's filled with rock classics that remind me of being an American high school student coming of age during the 70s even though I'm not an American and I wasn't alive in the 70s. That's how good it is." — Me, in our Build A Better Music Library post.