Amazon is having a sale on MP3 albums — 1,500 albums are only $5 until the end of May. Obviously, this is a great opportunity to fill some holes in your iTunes library, but trying to wade through that many choices could get a little daunting. Never fear, Autostraddle is here to help you pick out some old staples and some new favorites!
Here's our picks for the best of the bunch. And remember, if you use any of the links on this page to get to Amazon, Autostraddle will get a portion of the proceeds from whatever you buy. Everybody wins!
CRYSTAL, MUSIC EDITOR
This album is so good and so essential that seeing it discounted down to $5 makes me feel a little dirty. The Downward Spiral is a concept album about the journey to self-destruction, which is a little macabre but also a masterpiece. Buy it.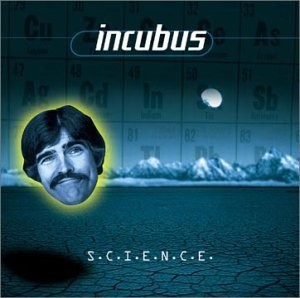 This is an old Incubus album that not many people seem to know about – probably because it was written before "Drive" – and that's a shame because it's so damn good. It's slightly heavy, but it also has layers of electro and so you can choose to dance or head-bang, whatever you're into.
Prior to hearing this album, I listened to heavy rock & punk almost exclusively. The Spirit Room filled my heart with warmth and sunshine and transformed me into the hardcore pop lover that I am today.
This is probably my favorite soundtrack. It's filled with rock classics that remind me of being an American high school student coming of age during the 70s even though I'm not an American and I wasn't alive in the 70s. That's how good it is.
This album is a bit like the novel 'Less Than Zero' in that I really, really love it, it's one of my all-time favorite things, and yet I can't recommend it to you without including some sort of disclaimer because deep down I know that it's not very good. So. Buyer beware.
BONUS PICKS
ANNIKA, WRITER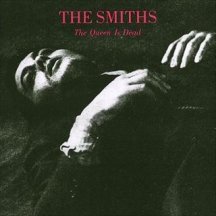 The Queen is Dead is quite possibly the best album of the 1980s. The Smiths captured the melancholic mood of Margaret Thatcher's Britain and created a timeless masterpiece of indie pop. Morrissey's cheeky (and ambiguously queer) lyrics intertwined with Johnny Marr's beautiful guitar work. What's not to love?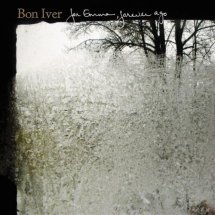 This album is hauntingly gorgeous. Two years ago, Bon Iver hosted a sleepover in the middle of a cemetery that included a Wes Anderson film, chanting Buddhist monks, and a sunrise concert that I will never forget. Sometimes all you need is some incredible folk music to help you unwind from life's daily stresses, and For Emma, Forever Ago always hits the spot.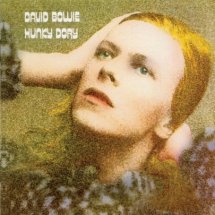 This is the first of Bowie's many excellent releases, and a classic in the glam rock genre. The fact that the song "Changes" isn't even one of the best tracks on Hunky Dory speaks volumes about the quality of this album. You can't go wrong — it's Bowie! And check out that hair!
Are you a fan of the Beatles? Do you like catchy, cute melodies that you'll find yourself humming for days? Look no further than Band on the Run, which is hands down one of the best solo albums by any member of the Fab Four. My girlfriend and I are especially fond of the song "Bluebird," so much so that we created our own dance to go along with it.
Creedence Clearwater Revival – Cosmo's Factory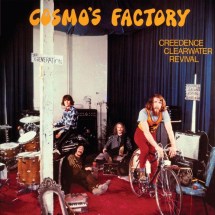 Do you remember in The Big Lebowksi when the Dude's car got stolen? More than anything else, he was concerned about losing his Creedence tapes. And for good reason — with its psychedelic brand of "swamp rock," Cosmo's Factory is a great way to travel back to the late '60s hippie scene without having to wash the smell of patchouli out of your clothes.
ALEX, DESIGN DIRECTOR
If you love the '80s, or romanticize the '80s as much as I do, all Billy Idol hits are MUST HAVES. Actually, you don't even have to like the '80s in general… if you don't have Mony Mony in your iTunes library, it's incomplete.
Very underrated in my opinion. I enjoy this album still. It's the kind of thing you listen to while driving long distance or while cleaning your room. Something you can whistle to, knowwhatImean? Easy listening, slightly happy yet contemplative.
This is about as close to female emo-acoustic music that I will get. Probs all the lesbians have this already. But if not, the good news is that $5 is a steal for this album. It's awesome.
LINDSAY, MUSIC WRITER
This is a thing I wrote on a blog once about Hunky Dory that best explains my feelings: There's a certain quality about albums like this one or Revolver or Beggars Banquet, the album that comes right before the massive career-altering opus (in this case, Ziggy Stardust, Sgt. Peppers and Let It Bleed, respectively) that will go down in history as a turning point for rock 'n' roll. It's hard to explain, but I imagine it's a lot like watching your kid graduate from high school: joyful, relieving, affirming in its own right, that feeling of being caught in between the joy of the now and the excitement over what amazing things will come next.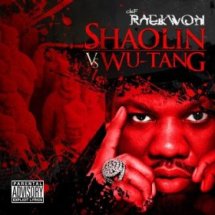 The hip-hop section is a bit hit-or-miss — on the one hand, you have Aesop Rock, Talib Kweli and Rick Ross' smash from last year, Teflon Don, but on the other hand, you have Lil Jon's hits compilation (?!) and some guy named Boondox who apparently performs at the Gathering of the Juggalos, which is totally cool if that's your thing. But the easy winner in the bunch for me is the Wu-Tang vet's solid, sample-packed follow-up to Only Built For Cuban Linx II. It's packed with guest stars, from heavy-hitters like Nas to Dinah-Shore-veteran songstress Estelle on 'Chop Chop Ninja.'
2011 has been an incredible year for folk and folk-related releases so far — The Decemberists, Iron & Wine, Fleet Foxes, and, of course, Baltimore duo Wye Oak. I'm a little embarrassed that I slept on this band for as long as I did. This album is gorgeous and ethereal but still grounded and adjectives are hard today, just listen to it okay. And the title track opens with the best FEELINGS!-inducing line of 2011 so far: 'I am nothing without pretend.' To be added to your 'shitfaced and lovelorn' playlist immediately.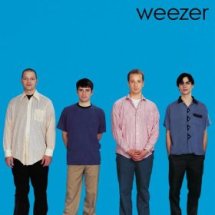 Alright, so many of you will probably already have this anyway or went through your big Weezer phase like 10 years ago. But for those who don't, this is a perfect opportunity to procure one of the best pop albums of the past 20 years for a reasonable price. From the first fist-pumping moments of "My Name Is Jonas" to the wistful "Only In Dreams," you'll be hooked the whole way through. Also, "Buddy Holly" is like the ultimate nerd party anthem.
This one time while I was at home over the summer, I walked in on my mother getting teary-eyed while watching Dancing With the Stars. The reason? Jennifer Grey was performing "These Arms Of Mine" in tribute to her late Dirty Dancing co-star, Patrick Swayze. It was a perfect tribute, and an emotional one, and truly, there is no one better to soundtrack your intimate feelings for another person, romantic or otherwise, than Mr. Otis Redding. An iconic voice, a life cut tragically short, a legacy of classics.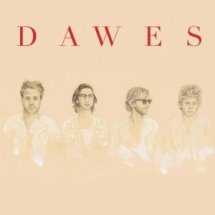 This album was released in 2009, but I feel like a lot of people are getting into it — and its soaring single, "When My Time Comes" — now. It's as good of a time as any, I guess. It's a summer in the Midwest, in album form.
JESS G., MUSIC CONTRIBUTOR
On their third full-length, the Baltimore duo finds themselves on the brink of breaking through to mainstream audiences. Just listen to the title track — it gives me chills! Jen Wasner's brooding vocals and noisy guitar solos combined with multi-instrumentalist Andy Stack's wall of sound make for one of the best rock records of the year.
What? You haven't heard Rilo Kiley's Take Offs and Landings? Say goodbye to that indie kid street cred. This is my favorite album from one of my favorite bands. The lyrics are intelligent and witty, and each song — with its often unusual structures and long instrumental bridges — seems to defy genre and expectation.
The album cover may prominently feature a pair of bull's testicles, but that's no reason to turn away. Dude Ranch was Blink 182's last album that could truly be characterized as punk. The vocals are more raw, the guitars are messier, and the songs, like "Josie," are perfect for the angst-ridden youth in you.
There's no denying director Cameron Crowe has good taste in music, even when his movies kind of suck. Crowe curates a little bit of everything in this soundtrack, from the electronic experimentation of Radiohead's "Everything In Its Right Place" to the "sadcore" indie rock of the Red House Painters.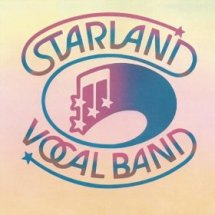 This isn't a joke. If you are a folk junkie and love to sing harmonies in your car/when you're walking/on public transit, this album is chock full of winners. And of course, there's the hilarious and amazing title track that we all know and love.
LAURA, CONTRIBUTING EDITOR
Jonsi – Go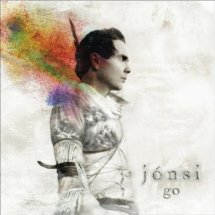 This is actually my favorite album in the whole world. Once I heard a song from it at H&M and wanted to cry because it was the most beautiful thing I ever heard, and I was afraid I'd never hear it again. Luckily a Facebook group called "I heard it at H&M" came to my rescue.
Iron and Wine : spring and summer : : Bon Iver : fall and winter.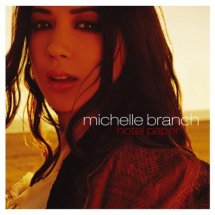 Eeee guys can you believe that Michelle Branch has another album coming out soon? Go buy Hotel Paper and practice singing along with her so that you'll want to buy her new album, and she'll be happy, and make more, okay?
Do you know who Norah Jones' dad is? He's Ravi Shankar aka sitar player extraordinaire aka the guy who taught George Harrison how to play the sitar. Norah's pretty talented herself and this album is nice music to listen to with your grandma while drinking raspberry iced tea.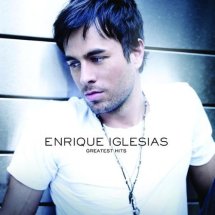 Henry Churches: the lyrical genius who doesn't seem to understand the difference between fucking and loving. He really shined on Now 3, Now 4, and Now 6, but now you can have all his greatest hits in one place.
GABBY, WRITER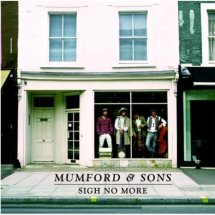 The sound of Marcus Mumford's voice makes me want to fight for love by writing sonnets while drinking Jameson. "Love will not betray you, dismay or enslave you, it will set you free." Haven't pulled this album out of rotation since I purchased it in January.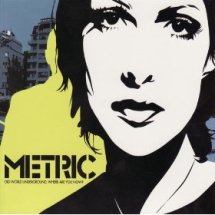 Metric is that band your new girlfriend likes that you're trying to ignore but find yourself humming along to when she's not around. One up her with an older album, haha. Give in to their jubilant rock synth happy tracks like "Dead Disco" and "Combat Baby."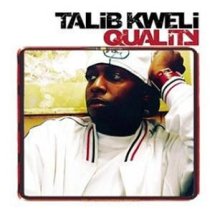 Talib Kweli creates solace and beauty in the noisy often reckless world of hip hop. He is the spoken word griot flowing over a beat reminding you what rap music is capable of. Talib makes music for grown folks.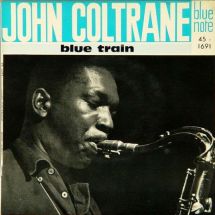 For that rainy Sunday in the crib with the wife. Bustelo coffee, npr moth podcast, bootie slippers and some sticky green. Coltrane provides jazz nerdy mellow ambiance without dominating the nesting space.
Janet Jackson – Janet.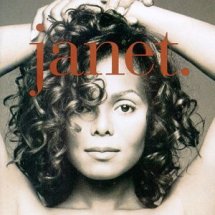 Forget wardrobe malfunctions and tacky, over-CGI'ed music videos. This is the real Janet Jackson. Funky, melodic, and she makes you wanna slow dance by your damn self. This is the album you make sweet lady love to without needing to skip any songs.
RIESE, EDITOR-IN-CHIEF
At this point this is a double nostalgia classic — a throwback to when soundtracks were still relevant (1993) and when this movie took place (the '70s).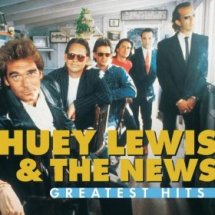 You guys! Huey Lewis and the fucking News! I still know all the words to all these songs and find "I want a new drug" relevant to my interests.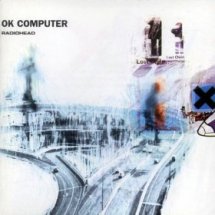 I really just bought this for real, because why don't I own it yet. I'm not afraid of being a hipster.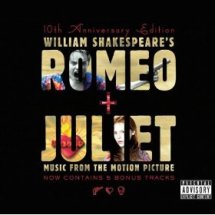 Little Star! And an excellent interpretation of When Doves Cry and that sad slow-dance song Kissing You. I don't know, I just really liked this soundtrack.
Did you know that John Coltrane and I have the same birthday? It's true.
EMILY, CONTRIBUTING EDITOR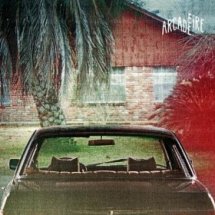 There's a reason why The Arcade Fire won some big award for this album: because it's really freaking good. I'm a total fan of concept albums, and The Suburbs is really complete when you listen to it from beginning to end. I feel like there's always something new I notice when I listen to it.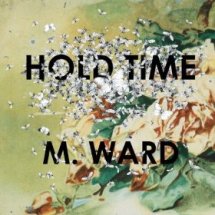 When I was writing a paper about China I listened to this album and M. Ward's other album which is not available for $5 BUT WHICH YOU SHOULD ALSO BUY ANYWAY, and now I am going to China. I have to say that these albums are two of my favorite of all time. Do you need a better recommendation than that?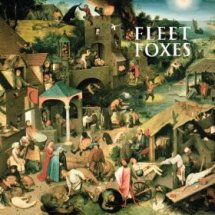 I don't know how to describe Fleet Foxes other than harmonies sung by little woodland elvish creatures. When I listen to this album I often think of "dwarves," "forest," "hills and mountains," "yellow leaves." They also recently released a new album, which I've heard is really good.
When you need a break from Sarah McLachlan.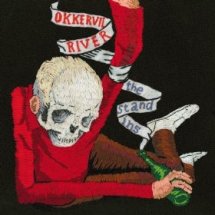 I liked this album so much I named my blog after a line in the song "Lost Coastlines." Seriously, Okkervil River has a way with words and making me have #feelings. This album is easy but full of layers, and I would highly, highly recommend it. Like, more than the others I picked.
SEBASTIAN, WRITER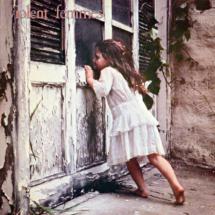 The first time I heard anything from the Violent Femmes other than "Blister in the Sun" was when Pauline and Victoria dance to "Add it Up" in Lost and Delirious (excuse me sir, your lesbian past is showing). Anyway, I've been hooked ever since. Perfect for dancing, being angsty, being sexy, and even cleaning your apartment before the new roommates move in this weekend!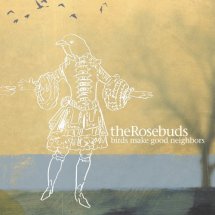 The Rosebuds were a very important part of my high school soundtrack. Super melodic sing-along indie pop at its best. Plus this album hosts one of my favorite love songs, "The Warm Where You Lay," which you should all have for crushin mix tapes.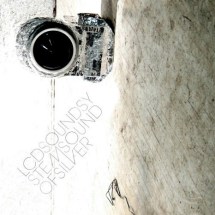 Listen, people. I'm a DJ so I know dance music, mmkay? And LCD Soundsystem has made some of the most musically brilliant dance music I've ever heard. It is SO fun. They get you boogie-ing without being in your face with heavy bass lines and predictable vocal samples. And believe it or not, the lyrical content is actually very sophisticated.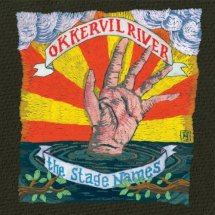 Speaking of lyrical sophistication, Okkervil River has some of the best written (and most heart-slaughtering) lyrics ever to grace my headphones. And you know, the music is really great, too. This entire album is pure gold, but "John Allyn Smith Sails" cements the record as one of my top 5.
Since none of my other recommendations are exactly "current," I thought I'd include one of my favorite recent releases. If you want music that feels like summer, this is the album for you. It's cute and simple and upbeat and mostly about boating and oceans and sunshine. Pitchfork sums up their charm quite nicely: "Above all, Tennis strive to evoke an unnamed but certainly more innocent past."