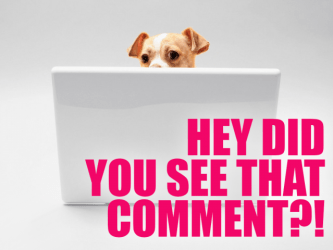 How goes it, cowgirls and cowbois? With Pride season fully upon us you're probably busy making plans to attend every queer celebration in the tri-state area this month, right? What's that? You're skipping the parties and hauling boxes to your main lady's place instead?  May the queer co-habitation force be with you. (And if you want to buy yourself some housewarming gifts, Autostraddle's Babeland party in New York is a good start.)
Guess what else happened in gay this week? Jenny Owen Youngs came out and talked to Autostraddle about it. So did Design*Sponge's Grace Bonney! Get excited because she's also  maybe/hopefully/probably coming to A-Camp in October!
Is that enough to jump start your weekend? What more do you want? Fairer in tax laws, cissexist marriage loopholes, comment awards? Done!
---
On Crush of the Week: Meshell Nedegeocello:
The Sex Noises Your Neighbors Won't Complain About Award to Jackie:


The More Than A Groupie Award to Emily Leticia: 


On "Little Horribles" Episode 2: LMFAO:
The Lez Lolz Inc Award to Lone Wolf, Kathryn and bra: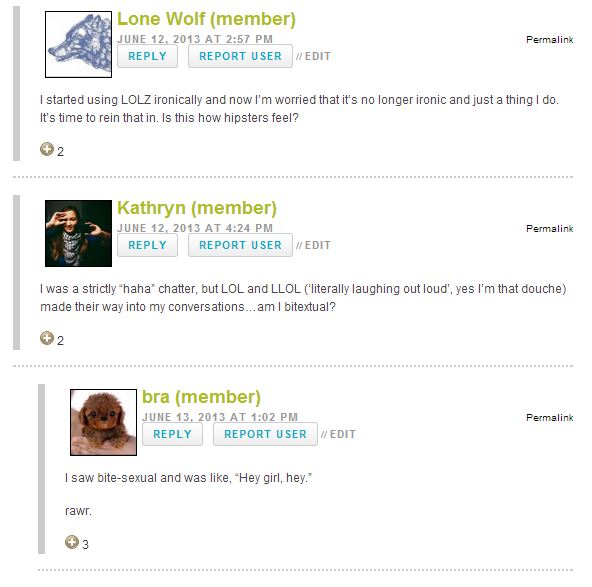 On The Incredibly True Story of How Cissexism Made My Same Sex Marriage Legal:
The Going to the Chapel, Gonna Fuck With Your Gender Norms Award to Meredith:


On Jenny Own Youngs Is Super Gay: The Autostraddle Interview:
The We Know That Feel Award to Ann:


The We Demand A "Call Your Girlfriend" Dance Duet Award Grace (Bonney!):
On Autostraddle 2013 Hot 100 Playlist:
The Group Singalong Award to Charlotte, Dina, Lora and Kathryn: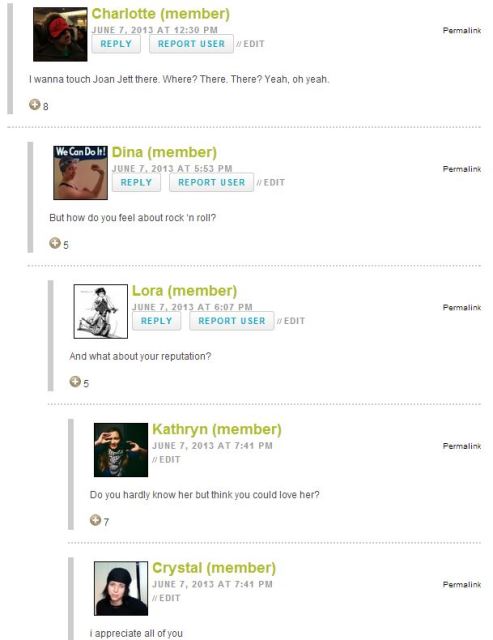 ​​
---
See a clever, hilarious or thought provoking comment around this website-ship? Email it to me at: carrie [at] autostraddle [dot] com!