The Bold Type's third season opens with a montage — a sex montage, to be exact. Jane's in bed with Pinstripe (bad); Sutton's in the shower with Richard (worse). And then we cut to Kat who… is in bed, alone, having an emotional meltdown about her breakup with Adena. The music switches from sexy to sad. The whole vibe switches from sexy to sad. I was torn between feeling frustrated that the montage allowed its main straight couples to have fun sexy time and then landed on its main queer character in the throes of melancholy and between feeling… incredibly seen. Yes, buckle up, folks. We're in for a gay breakup arc, and it's not going to be pretty.
And nor should it. Look, I would love to have seen Kat happily having sex with Adena or another woman in this montage, but it would be disingenuous for the character at this moment in time. I'm also at odds with the notion that queer characters should always be happy on television and that queer relationships should always be healthy and drama-free. It's complicated, sure. Queer characters absolutely should not be punching bags or merely written as tragic or troubled. Of course I love a happy lesbian love story, but I also love when queer relationships on television are treated with the same kind of nuance, depth, and dynamics as straight relationships, evolving and ebbing and flowing and, yeah, sometimes getting messy as fuck and even ending. When season two of The Bold Type ended with Kat and Adena breaking up in Paris, I was sad, but I was also hopeful for a bold and compelling new direction for Kat's arc, and I think the early parts of season three hint at that.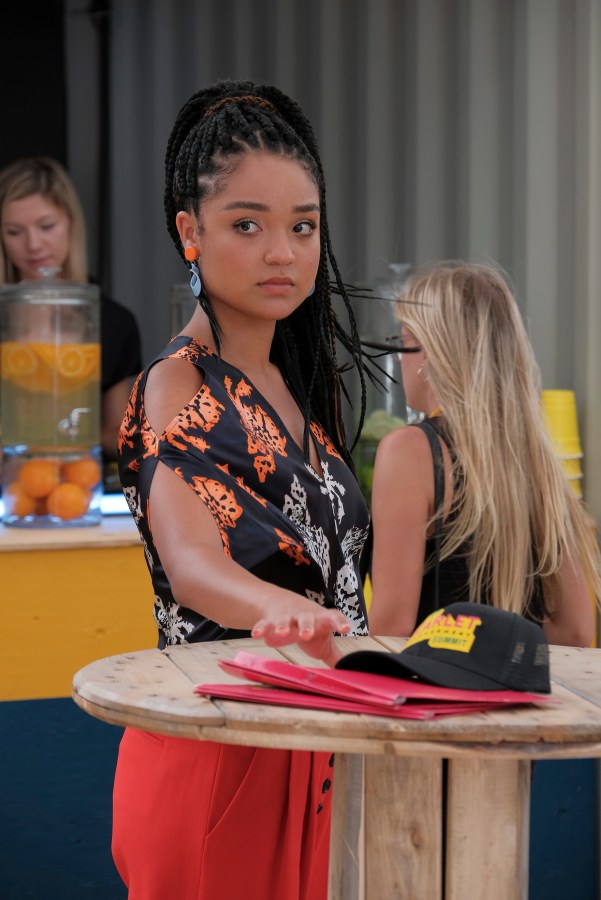 The buildup to Kat and Adena's relationship in the beginning was very fun and bright and magical, full of the kind of glitter and glow that often colors the early stages of a relationship, especially when baby queers are involved. But you know what? This was not a relationship built to last, and that became evident pretty quickly. The writing around Kat and Adena's relationship has, admittedly, been inconsistent, mainly because Adena was not always fleshed out quite enough and because the writers sometimes struggle to get a strong grasp on Kat, too. But some of the problems that emerged between them have been weighty. Not all worked. Adena pushing Kat into an open relationship supposedly to benefit Kat was not the most cogent development. But this idea that the relationship has affected Adena's creative output is a complex and interesting one, and now Kat's spiral in the aftermath is potent, too.
Kat wonders if she could have done something different, if she could have somehow been a better partner for Adena. In truth, Kat didn't really do anything wrong, but these are the kinds of questions we often ask ourselves in the wake of a breakup, because it somehow seems easier to search for blame than it does to just admit that the fit wasn't quite right. I don't think Kat and Adena are necessarily a bad fit terminally. But they weren't the right fit at this particular time in their lives.
If I had to guess, we haven't seen the real end of Kadena. They do interact in this episode — though Nikohl Boosheri never appears — and the ways they do so are very realistic. Kat drags her feet on sending Adena's stuff to her, eventually tapping Sutton and Jane to help her go through that bleak process. A St. Vincent song scores the scene of Kat packing up the boxes and posting dramatically on Instagram about the process, which is such stark gay realism that I almost screamed "SAME!" Kat is unraveling a bit, unmoored by this breakup and unsure what it means in terms of her place in the queer community as well since so much of her coming out process was centered on Adena. That's real! And that's tough, and The Bold Type is letting this breakup hurt.
At the request of Scarlet's new digital editor (who is a man, which is a pretty solid reflection of the media landscape at the moment, and I hope the show remains critical of his place at Scarlet instead of just painting him in a rosy light, although it already seems like we're leaning toward the latter since Jane's storyline pretty much revolves around her being taught a lesson about valuing him), Kat starts posting more on social media again. But she does so mostly because she knows Adena is looking which is, again, very real. She becomes performatively happy, going out to the lesbian bar (The Bold Type's fantastically large dyke bar is one of my favorite aspects of its surreal depiction of NYC) with Alex and shooting shots and forcing smiles and posting pics.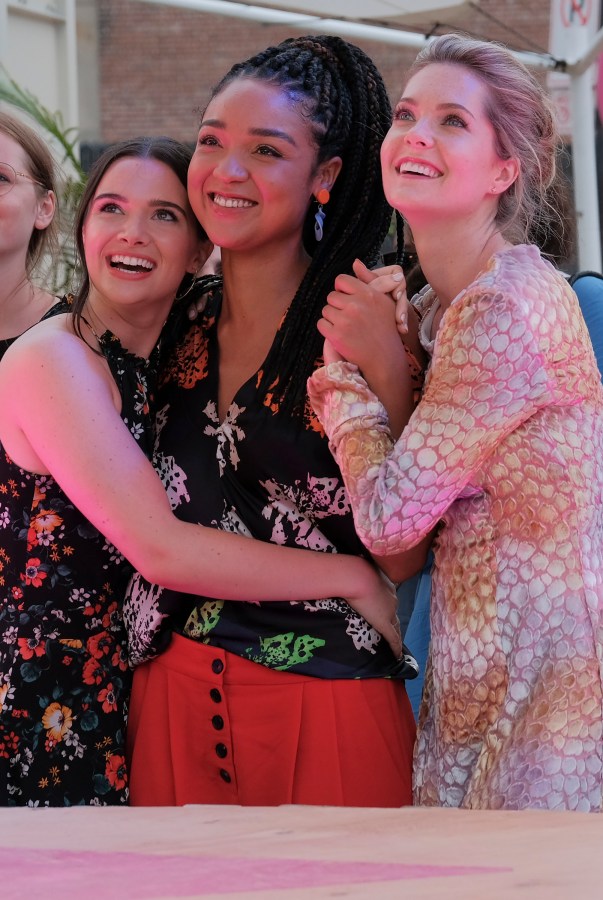 When she finally snaps out of the social media mania, Kat switches gears to start a new campaign called #BeReal that is, frankly, indicative of how out of touch The Bold Type often is in terms of its depiction of the Media World, social media, and the internet. I know I can be nitpicky here since it's the world I work in, but come on. Kat's supposed to be some sort of masterful social media manager, and this is what she comes up with as a strategy to be a more visible part of Scarlet's brand? Sure, it's also a way for her to process her breakup, but public processing is a messy thing and The Bold Type doesn't really seem equipped to handle some of its downsides, instead presenting Kat's hashtag healing process as exclusively beautiful and inspiring.
As someone who does her own fair share of public processing of heartbreak, I know that it is something that can indeed be powerful, uplifting, essential. But it comes with its own complications, and The Bold Type often presents its characters decisions as wholly empowering instead of going deeper. Kat's #BeReal campaign is ironically a sort of fake place for her arc in the premiere to land. "This is the real me," Kat says, crying in a mirror…while livestreaming it to her followers. It's hard for it not to seem like another performance.
The Bold Type often seems weirdly detached from how social media actually works even though it's a big part of a lot of its storylines. Shouldn't Kat know that broadcasting sadness and breakup feels is…far from a revolutionary social media act? I'm much more interested in how Kat is dealing with these complicated feelings in her actual life and in her other relationships. The Bold Type's optimism is something I certainly value about it, and the show hardly feels vapid. But sometimes it rushes too quickly toward an uplifting moment like this that just sort of sucks the weight away. Give us more Messy Breakup Kat and less hashtags, please.
And please PLEASE give us way less Sutton and Richard! The supposition that we're to feel… bad…for Richard because his rude old-ass white dude friends talk to him rudely about his much younger girlfriend? Um! Speaking of missing opportunities to go deeper or explore nuance, The Bold Type continuing to push Richard and Sutton's relationship as some sort of star-crossed love story is one of its most frustrating aspects. In that sense, it does suck that we're doing a Kadena breakup arc instead of a round two Richard/Sutton one.