Madeline Miller's Circe was one of the most talked-about books of the year in 2018, and there's a reason that we all love queer girl revisionings like Malinda Lo's queer lit contemporary classic Ash. Classics — whether they're Greek myths, Shakespeare, fairy tales, or even something scriptural — get returned to over and over for a reason; they're rich with stuff to work with as far as the human experience, and refocusing them to look closer at the perspectives of people who aren't usually at the center of those stories can reveal incredible stuff. In that vein, here are 18 books that look at classic tales from a new point of view.
Naamah, Sarah Blake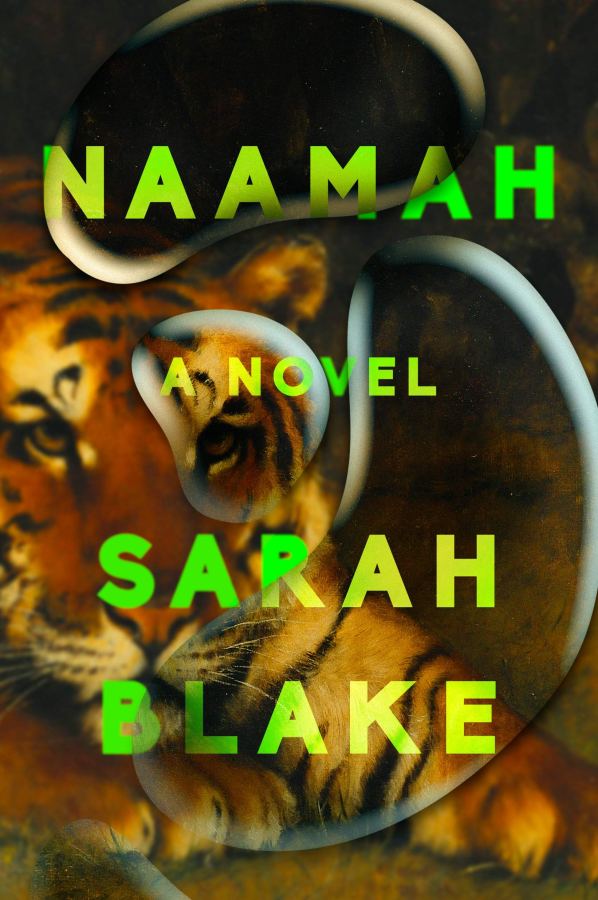 We know the story of Noah, moved by divine vision to launch their escape. Now, in a work of astounding invention, acclaimed writer Sarah Blake reclaims the story of his wife, Naamah, the matriarch who kept them alive. Here is the woman torn between faith and fury, lending her strength to her sons and their wives, caring for an unruly menagerie of restless creatures, silently mourning the lover she left behind. Here is the woman escaping into the unreceded waters, where a seductive angel tempts her to join a strange and haunted world. Here is the woman tormented by dreams and questions of her own–questions of service and self-determination, of history and memory, of the kindness or cruelty of fate.
Circe, Madeline Miller
Circe is a strange child – not powerful, like her father, nor viciously alluring, like her mother. Turning to the world of mortals for companionship, she discovers that she does possess power – the power of witchcraft, which can transform rivals into monsters and menace the gods themselves. Threatened, Zeus banishes her to a deserted island, where she hones her occult craft, tames wild beasts and crosses paths with many of the most famous figures in all of mythology, including the Minotaur; Daedalus and his doomed son, Icarus; the murderous Medea; and, of course, wily Odysseus. With unforgettably vivid characters, mesmerizing language and pause-resisting suspense, Circe is a triumph of storytelling, an intoxicating epic of family rivalry, palace intrigue, and love and loss as well as a celebration of indomitable female strength in a man's world.
Lavinia, Ursula K Le Guin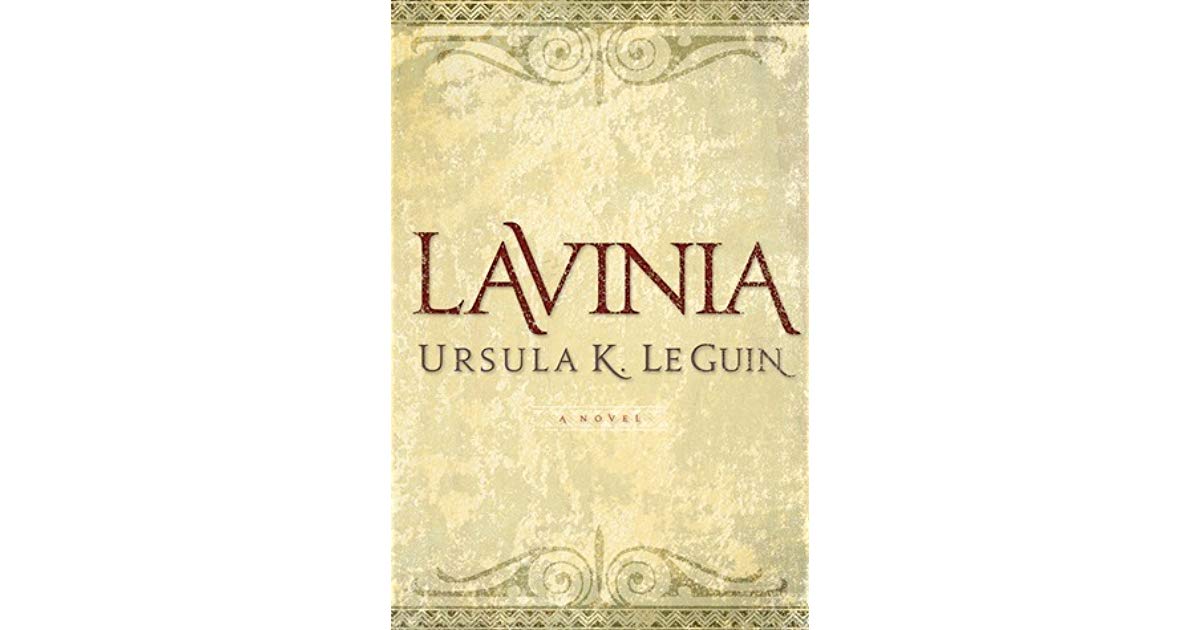 In a richly imagined, beautiful novel, an acclaimed writer gives an epic heroine her voice. In The Aeneid, Vergil's hero fights to claim the king's daughter, Lavinia, with whom he is destined to found an empire. Lavinia herself never speaks a word. Now, Ursula K. Le Guin gives Lavinia a voice in a novel that takes us to the half-wild world of ancient Italy, when Rome was a muddy village near seven hills.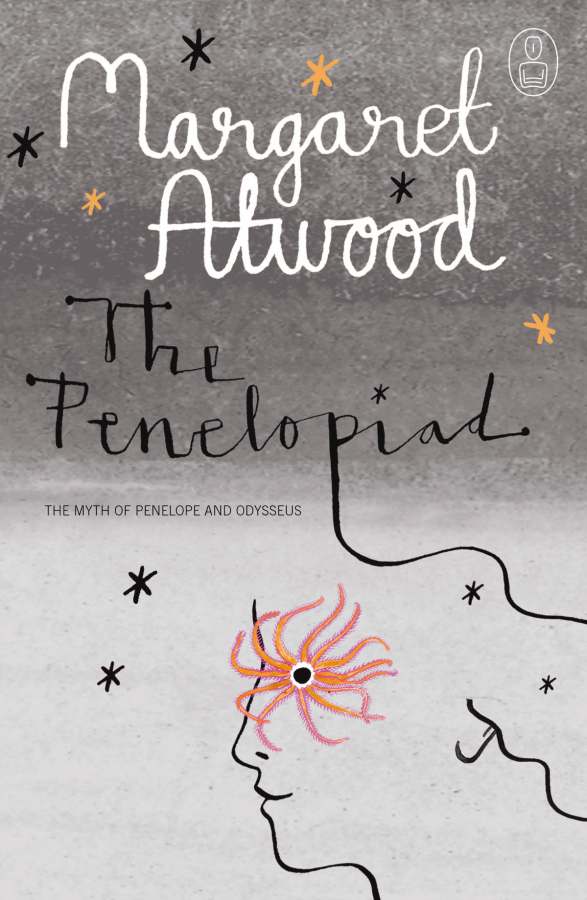 Describing her own remarkable vision, the author writes in the foreword, "I've chosen to give the telling of the story to Penelope and to the twelve hanged maids. The maids form a chanting and singing Chorus, which focuses on two questions that must pose themselves after any close reading of the Odyssey: What led to the hanging of the maids, and what was Penelope really up to? The story as told in the Odyssey doesn't hold water: there are too many inconsistencies. I've always been haunted by the hanged maids and, in The Penelopiad, so is Penelope herself."
Galatea, Madeline Miller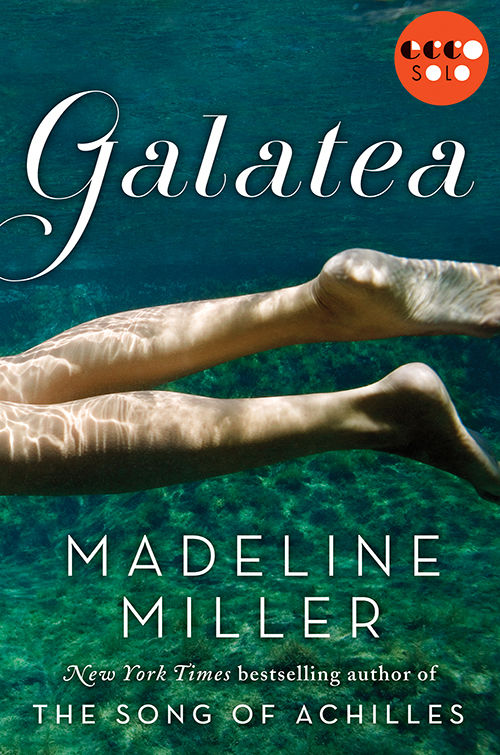 In Ancient Greece, a skilled marble sculptor has been blessed by a goddess who has given his masterpiece – the most beautiful woman the town has ever seen – the gift of life. Now his wife, Galatea is expected to be obedience and humility personified, but it is not long before she learns to use her beauty as a form of manipulation. In a desperate bid by her obsessive husband to keep her under control, she is locked away under the constant supervision of doctors and nurses. But with a daughter to rescue, she is determined to break free, whatever the cost…
Seventeen-year-old Penelope (Pen) has lost everything―her home, her parents, and her ten-year-old brother. Like a female Odysseus in search of home, she navigates a dark world full of strange creatures, gathers companions and loses them, finds love and loses it, and faces her mortal enemy.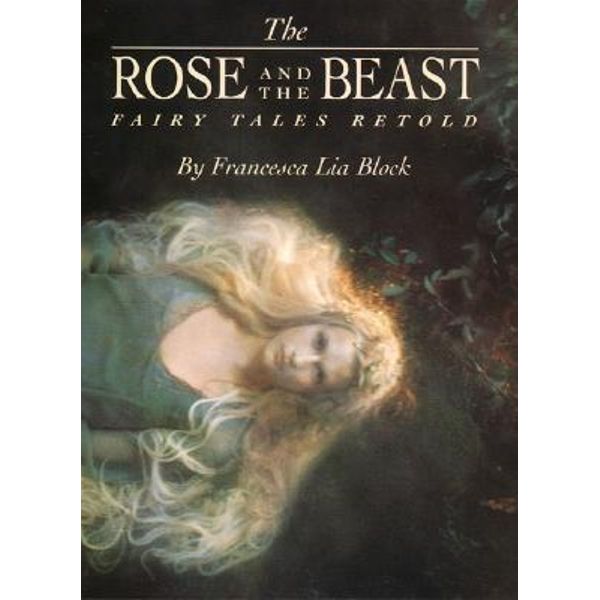 Escaping the poisoned apple, Snow frees herself from possession to find the truth of love in an unexpected place. A club girl from L.A., awakening from a long sleep to the memories of her past, finally finds release from its curse. And Beauty learns that Beasts can understand more than men. Within these singular, timeless landscapes, the brutal and the magical collide, and the heroine triumphs because of the strength she finds in a pen, a paintbrush, a lover, a friend, a mother, and finally, in herself.
The award-winning poet reinvents a genre in a stunning work that is both a novel and a poem, both an unconventional re-creation of an ancient Greek myth and a wholly original coming-of-age story set in the present. Geryon, a young boy who is also a winged red monster, reveals the volcanic terrain of his fragile, tormented soul in an autobiography he begins at the age of five. As he grows older, Geryon escapes his abusive brother and affectionate but ineffectual mother, finding solace behind the lens of his camera and in the arms of a young man named Herakles, a cavalier drifter who leaves him at the peak of infatuation. When Herakles reappears years later, Geryon confronts again the pain of his desire and embarks on a journey that will unleash his creative imagination to its fullest extent.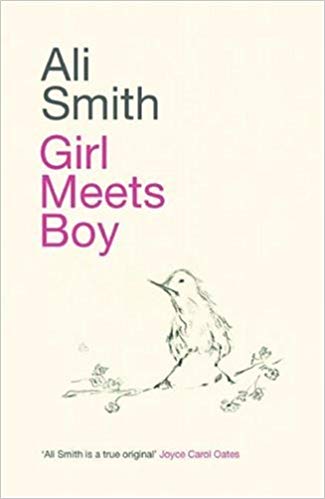 Girl meets boy. It's a story as old as time. But in Whitbread winner Ali Smith's lyrical, funny, mash-up of Ovid's most joyful gender-bending metamorphosis story, girl meets boy in so many more ways than one. Imogen and Anthea, sisters that are opposites, work together at Pure, a creative agency attempting to "bottle imagination, politics, and naturewp_postsin the form of a new Scottish bottled-water business with global aspirations. Anthea, somewhat flighty and bored with the office environment, becomes enamored of an "interventionist protest artistwp_postsnicknamed Iphisol, whose billboard-size corporate slurs around town are the bane of Pure's existence. And when Anthea and Iphisol meet, it's a match made in heaven. Girl Meets Boy is about girls and boys, girls and girls, love and transformation, the absurdity of consumerism, as well as a story of reversals and revelations that's as sharply witty as it is lyrical.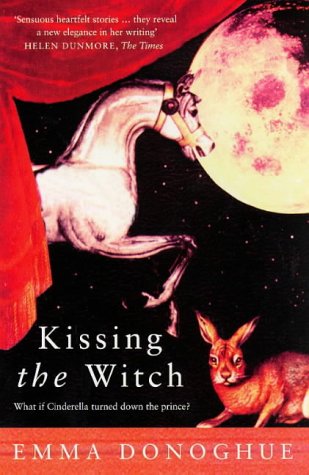 Thirteen tales are unspun from the deeply familiar, and woven anew into a collection of fairy tales that wind back through time. Acclaimed Irish author Emma Donoghue reveals heroines young and old in unexpected alliances–sometimes treacherous, sometimes erotic, but always courageous. Told with luminous voices that shimmer with sensuality and truth, these age-old characters shed their antiquated cloaks to travel a seductive new landscape, radiantly transformed.Cinderella forsakes the handsome prince and runs off with the fairy godmother; Beauty discovers the Beast behind the mask is not so very different from the face she sees in the mirror; Snow White is awakened from slumber by the bittersweet fruit of an unnamed desire.
From familiar fairy tales and legends – Red Riding Hood, Bluebeard, Puss-in-Boots, Beauty and the Beast, vampires, werewolves – Angela Carter has created an absorbing collection of dark, sensual, fantastic stories.
In the winter of 1953, Boy Novak arrives by chance in a small town in Massachusetts looking, she believes, for beauty—the opposite of the life she's left behind in New York. She marries Arturo Whitman, a local widower, and becomes stepmother to his winsome daughter, Snow.

A wicked stepmother is a creature Boy never imagined she'd become, but elements of the familiar tale of aesthetic obsession begin to play themselves out when the birth of Boy's daughter, Bird, who is dark-skinned, exposes the Whitmans as light-skinned African-Americans passing for white. And even as Boy, Snow, and Bird are divided, their estrangement is complicated by an insistent curiosity about one another. In seeking an understanding that is separate from the image each presents to the world, Boy, Snow, and Bird confront the tyranny of the mirror to ask how much power surfaces really hold.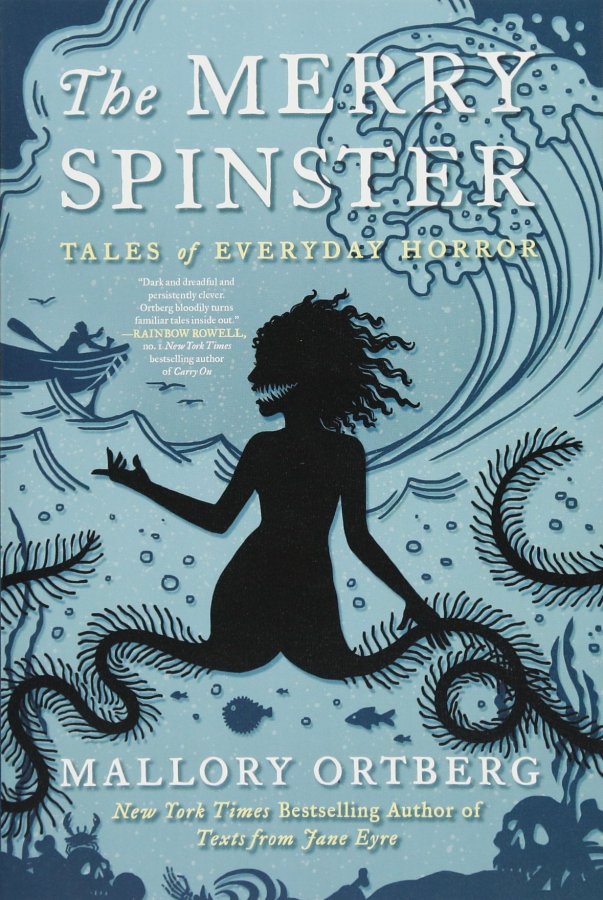 A collection of darkly mischievous stories based on classic fairy tales. Adapted from the beloved "Children's Stories Made Horrific" series, "The Merry Spinster" takes up the trademark wit that endeared Ortberg to readers of both The Toast and the best-selling debut Texts From Jane Eyre. The feature has become among the most popular on the site, with each entry bringing in tens of thousands of views, as the stories proved a perfect vehicle for Ortberg's eye for deconstruction and destabilization. Sinister and inviting, familiar and alien all at the same time, The Merry Spinster updates traditional children's stories and fairy tales with elements of psychological horror, emotional clarity, and a keen sense of feminist mischief.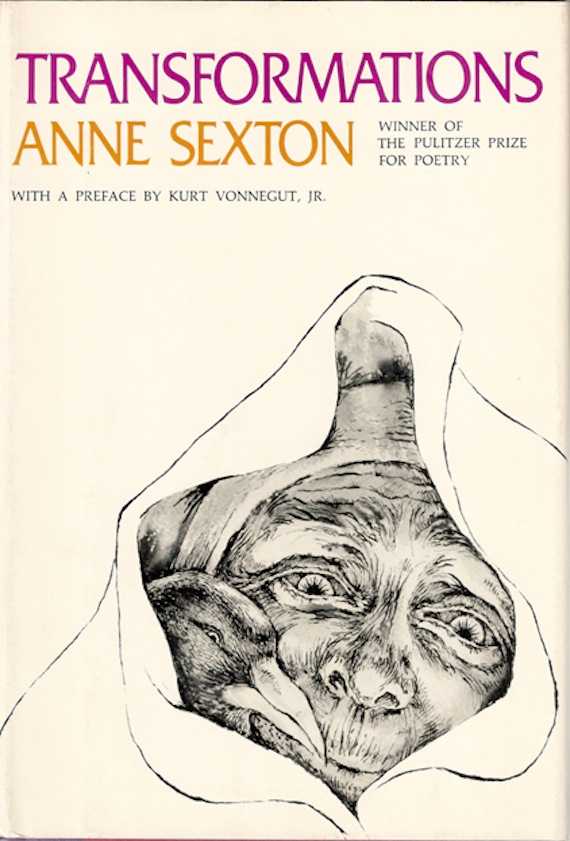 These poem-stories are a strange retelling of seventeen Grimms fairy tales, including "Snow White," "Rumpelstiltskin," "Rapunzel," "The Twelve Dancing Princesses," "The Frog Prince," and "Red Riding Hood." Astonishingly, they are as wholly personal as Anne Sexton's most intimate poems.
Ash, Malinda Lo
In the wake of her father's death, Ash is left at the mercy of her cruel stepmother. Consumed with grief, her only joy comes by the light of the dying hearth fire, rereading the fairy tales her mother once told her. In her dreams, someday the fairies will steal her away. When she meets the dark and dangerous fairy Sidhean, she believes that her wish may be granted. The day that Ash meets Kaisa, the King's Huntress, her heart begins to change. Instead of chasing fairies, Ash learns to hunt with Kaisa. Their friendship, as delicate as a new bloom, reawakens Ash's capacity for love–and her desire to live. But Sidhean has already claimed Ash for his own, and she must make a choice between fairy tale dreams and true love.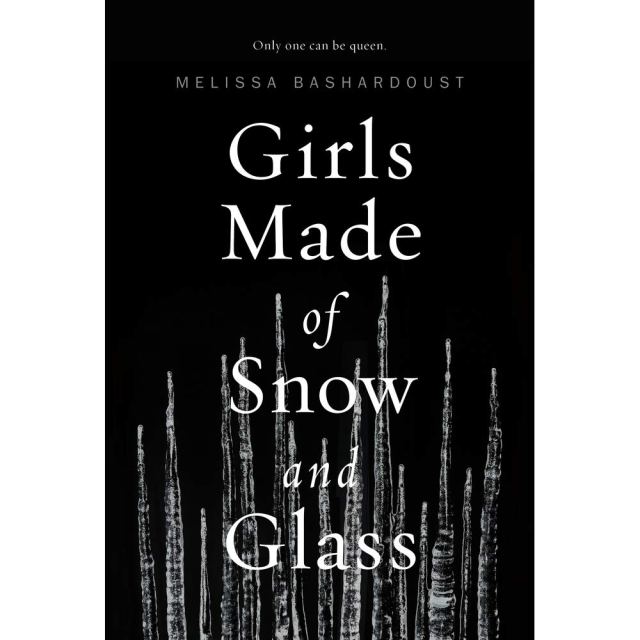 Sixteen-year-old Mina is motherless, her magician father is vicious, and her silent heart has never beat with love for anyone―has never beat at all, in fact, but she'd always thought that fact normal. She never guessed that her father cut out her heart and replaced it with one of glass. When she moves to Whitespring Castle and sees its king for the first time, Mina forms a plan: win the king's heart with her beauty, become queen, and finally know love. The only catch is that she'll have to become a stepmother.

Fifteen-year-old Lynet looks just like her late mother, and one day she discovers why: a magician created her out of snow in the dead queen's image, at her father's order. But despite being the dead queen made flesh, Lynet would rather be like her fierce and regal stepmother, Mina. She gets her wish when her father makes Lynet queen of the southern territories, displacing Mina. Now Mina is starting to look at Lynet with something like hatred, and Lynet must decide what to do―and who to be―to win back the only mother she's ever known…or else defeat her once and for all.

Entwining the stories of both Lynet and Mina in the past and present, Girls Made of Snow and Glass traces the relationship of two young women doomed to be rivals from the start. Only one can win all, while the other must lose everything―unless both can find a way to reshape themselves and their story.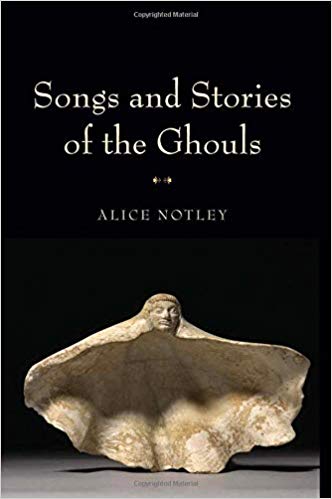 Left dead after our cultures were broken by triumphant enemies, our stories changed to suit others. We now change them again to suit ourselves. Songs and Stories of the Ghouls purports to give power to the dead—voices to the victims of genocide both ancient and contemporary—and presence to women. Medea did not kill her sons; Dido founds a city, over and over again, the city of the present author's poetry. In these poems the poet asserts that though her art comes from a tradition as broken as Afghanistan's statuary, there is always a culture to pass on to one's children, and one is always involved in doing so. We are the ghouls, the drinkers of the blood-sacs, and we insist that we are alive.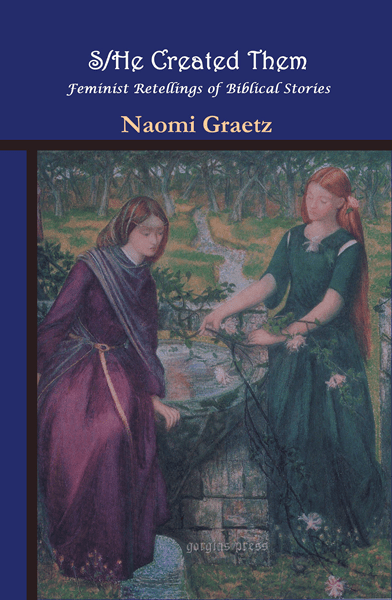 S/He Created Them is a feminist retelling of biblical tales, the purpose of which is to make the Bible contemporaneous, relevant and religiously meaningful. Graetz is consciously feminist when she attempts to imaginatively rediscover a past in which biblical women were active participants.
---
Do you have fave feminist retellings? Share in the comments!