Like many young queers, a good portion of my worldview has been shaped by the Indigo Girls. I spent many a road trip looking wistfully out the back window of my mom's white Honda Civic, pondering the big questions posed by Amy and Emily: How long until my soul gets it right? Is there enough room in this world for my pain? Do I take my life too seriously? It's only life after all, yeah?
These days, when I listen to the Indigo Girls, I hear the political nuances of their songs. For every heartbreak anthem, there's a tale of working class heroism and suffragette grandmas. Behind the two-part harmonies, there are demands for justice and queer acceptance. If the Indigo Girls can help us understand our hearts and convictions, surely they can help us understand the massive field of candidates running for President in 2020, right?
Yes, we're at a watershed moment, standin' at the fork in the road, and the list of choices is as vast and varied as Indigo Girls' song catalog, but choosing a direction doesn't have to be hard.
In a completely random order, here is a guide to the 2020 candidates as Indigo Girls' best hits.
---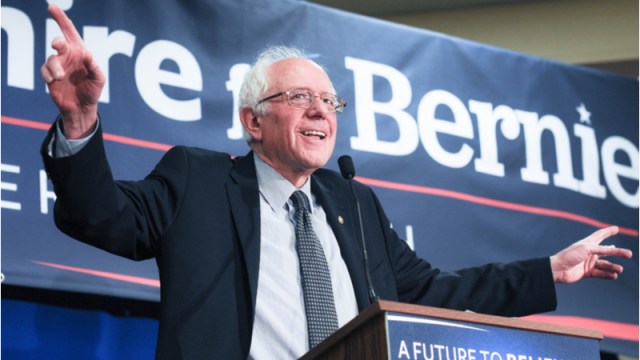 The eldest of the candidates, Bernie Sanders has been a lot of places in his life. He's been to the doctor, he's been to the mountain, he's looked to the children, and in them found his enthusiastic young supporter base. Maybe if his life had taken a different path, he would be a doctor of philosophy with a poster of Rasputin and a beard down to his knees. Who knows?
---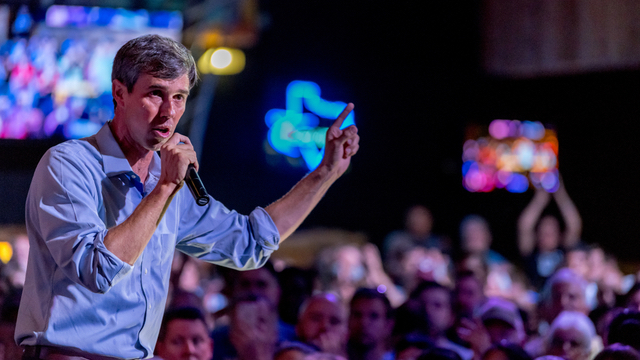 That was the name of his punk band, right?
Well, regardless, somewhere in an El Paso high school, you just KNOW that the words "PRINCE OF DARKNESS" are scratched into a study hall desk, put there years ago by a young Beto O'Rourke. Right next to a shoddy rendering of the Black Flag stripes.
---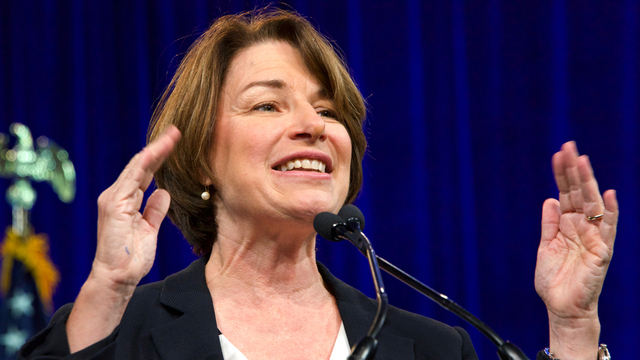 The coffee is hot and the corn is high up in Minnesota, and outdoor-lover Amy Klobuchar is ready to take you on a canoe paddle up the Mississippi headwaters to clear her head and drink that sun. Just don't forget to pack extra forks.
---

Some people think that Joe Biden is the least complicated path to the presidency, but others think that'll be a hard lesson to learn. He remembers the time when he came so close, as President Barack Obama's VP, but what makes him think he can start clean-slated? His gaffes and past votes are catching up to him. "The kids are walking home from school" because their district doesn't have busses ¯\_(ツ)_/¯.
---

And when you leave, she will bid you adieu with an extremely memeable wave goodbye.
---

"Go" // Elizabeth Warren
Obviously this honor is bestowed upon the woman who unintentionally coined "nevertheless she persisted." Elizabeth Warren is the energizer bunny of presidential candidates, and she's barely stopped moving since the birth of her youngest child, the Consumer Finance Protection Bureau. She's always ready for a fight, a selfie, and a short jog through a field of supporters.
---

Mayor Pete, a bookworm and devout Christian, is the candidate most likely to be able to explain to me what all the biblical references in Indigo Girls songs mean.
---

"It" as in a coffee cup.
"Sleep" and I broke up a few nights ago. I'm dating "Coffee" now. She's Hot!

— Cory Booker (@CoryBooker) May 29, 2009
Had a another fight with "sleep" tonight. I left her & I'm hanging out with my smoldering love "coffee" – & tonight she is smoking hot

— Cory Booker (@CoryBooker) November 30, 2009
"Sleep" and I broke up again tonight. I'm finding comfort with my new special friend "coffee" – she is hot.

— Cory Booker (@CoryBooker) May 28, 2010
---

Andrew Yang is all about security. He wants to give Americans the security of $1000 in universal basic income every month, and he's the candidate who best understands cybersecurity and the potential threats of artificial intelligence. He's here to secure our technology, secure our passwords, and fasten up our earthly burdens – which also happen to be robots.
---

With "Shame On You," the Indigo Girls basically told ICE to f*ck off before ICE was even a thing, so this song goes to the candidate with the most comprehensive immigration reform plan. Also? The white folks like to pretend he's not there.
---

"Galileo" // Marianne Williamson
I would bet $20 that she's somewhere bringing up reincarnation over a couple of beers right now. Or a couple of kombuchas, more likely.
---

From the "gold and the rainbow" state of Hawaii, Tulsi tried her best to make it to the September debate stage, but nothing panned out as she planned. "They say that it's never too late" to make up for that time you, say, made some really homophobic statements – but the internet never forgets. "Every choice is worth your while."
---

The rest of these candidates? I don't know, one of them might be named Jonas or Ezekiel. I honestly have no idea. I still can't tell them apart.
---
Here's Your Full Playlist: