This year's Oscars were disappointing in many ways, and 90 percent of those ways revolve around the fact that Carol was left out in the cold like a forgotten animal. But there have been worse casualties in the Academy's history. The following ten films are the most offensive and egregious snubs the Academy has ever committed.
10. Billboard Dad (1998)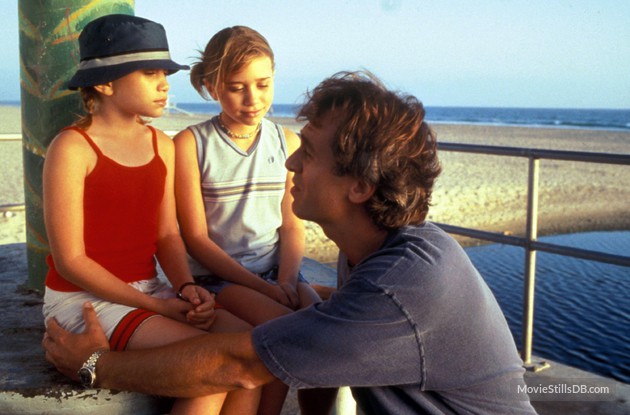 When Mary-Kate and Ashley Olsen didn't get so much as a nod for their gripping, emotional roles as two daughters determined to find their widower father a suitable lover in Billboard Dad, it made me want to take out a billboard saying, "What gives, Academy?" It's a travesty that these two talented and prolific actors haven't gotten any love from the Oscars for the duration of their entire career, enduring snub after snub. The most disgusting thing about the Academy is that Amélie (2001) completely stole the plot of Billboard Dad and made off with five Oscar nominations. Really, Jean-Pierre Jeunet? A young woman who has to track a romantic interest down in elaborate, public ways and also has a dad? Are we to believe that's a coincidence?
9. Passport to Paris (1999)
In their electric debut as both actors and executive producers (here in the business, we call that a double threat), Mary-Kate and Ashley Olsen once again delivered high-caliber performances as Melanie and Allyson Porter, two girls who spend their spring break living with their estranged grandfather in Paris. Because their names had been disguised so cleverly, I suspect that the Academy simply thought these were two other less important actresses until it was too late and the ballots had already been cast.
It's not fair. Setting a movie in France pretty much guarantees you an Oscar. I know this because I have seen a Jean-Luc Godard film, and the Academy would love to give that guy an Oscar more than anything even though he keeps saying no. I'm pretty sure they only created the foreign language category so they could try to give him an Oscar. French people get everything. The only reason anyone voted for The Artist is because there was a French guy in it. If Passport to Paris had been made in 2013, I am 100 percent sure it would have won Best Picture. When Mary-Kate and Ashley found out they didn't receive a nomination for Passport to Paris they probably felt exactly like Antoine in François Truffaut's The 400 Blows because he, too, is misunderstood.
8. Switching Goals (1999)
Switching Goals was perhaps their most overtly feminist work, so it's no surprise those old farts at the Academy couldn't handle it. Mary-Kate and Ashley play Emma, a "girly girl who enjoys fashion and make-up" and Sam, "a star soccer player and a Tomboy." According to Wikipedia, the two sisters switch soccer teams because… they don't like their own soccer teams. Which is a metaphor. I don't know for what, but Adaptation is basically about the same idea and was made three years later. I find it a little convenient that Switching Goals didn't get a single nod while Adaptation, the same movie but starring a WHITE MALE actor, got four nominations. He's not even really a set of twins. Wake up, sheeple.
7. Our Lips Are Sealed (2000)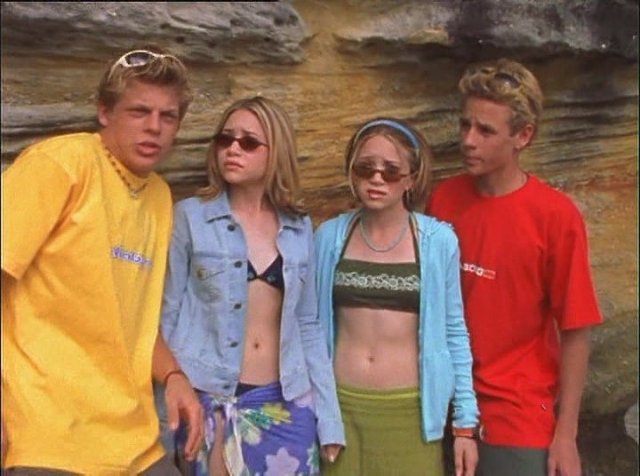 You probably know this one because this film is the sole reason that The Go-Gos wrote their pop hit "Our Lips Are Sealed." Well I'll tell you what, my lips weren't sealed because my jaw was hanging wide open at the sheer outrage and astonishment I felt when Mary-Kate and Ashley Olsen's crime drama Our Lips Are Sealed received no nomination for Best Picture in 2000. But it's okay: you know what else never got a Best Picture nod? The Bad and the Beautiful, Scarface, and Reservoir Dogs. The Academy just can't handle crime dramas. It's only been sixteen years since the film's release so I'm hopeful for an eventual Criterion Collection release, no thanks to Big Oscar.
6. Winning London (2001)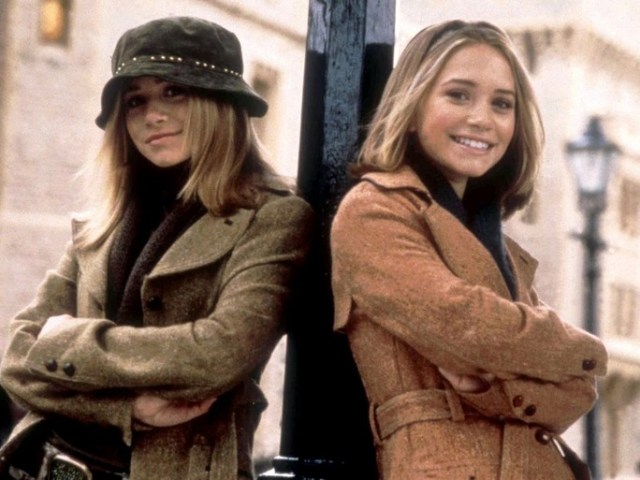 Winning London is a spiritual sequel to Passport to Paris but it probably should've been called Not Even Nominated London because it didn't win anything despite the writers' efforts to hint at a nomination in the title. Sometimes the important movies get forgotten, and that's okay, but this felt like an egregious oversight. I mean, Gladiator won Best Picture that year despite the scene where Joaquin Phoenix says, "This vexes me, I'm terribly vexed" so I smell something foul.
5. The Challenge (2003)
Okay, Our Lips Are Sealed and Passport to Paris getting snubs? No big deal. But The Challenge? In which Mary-Kate and Ashley play twins-turned-enemies who are forced to work together in a reality show competition because a nefarious TV executive thinks they'll bring in ratings? A metanarrative meditation on the very nature of the entertainment industry? It's like the fucking Birdman of Mary-Kate and Ashley movies. What, suddenly it's the 21st century and movies that aren't shot in one take aren't as impressive now?
4. Holiday in the Sun (2001)
To be honest, it seems like for the latter decade of the Olsens' career they were doing a lot of extravagant traveling to exotic locales and then kind of making movies there half-heartedly. Paris, then London, sure. Rome, I get it. But The Bahamas? Now I know you're just trying to get a vacation out of this. Nevertheless, Alexander Payne got a nomination for The Descendants, which is also a movie about a bunch of white people exoticizing the fuck out of a tropical locale, so is it that outrageous that Our Girls get some ounce of recognition for their efforts to pander to the Academy?
3. Getting There: Sweet 16 and Licensed to Drive (2002)
When I die and my body is incinerated to ash and thrown into a vase and given to my family to scatter across the Pacific Coast's succulent bluffs, the wind will carry my dust off into the horizon and it will whisper, "How did Crash win an Oscar but Getting There: Sweet 16 and Licensed to Drive didn't even get a nomination even though it also was about driving?" I keep my mouth shut every time some white bro tells me his favorite movie is Crash but I know it's just a sad knockoff of this gem. At least Getting There can pass as a feminist film.
2. When in Rome (2002)
When in Rome signifies the decline of the Olsen Empire, much like how the Roman Empire also declined. A mere 46% on Rotten Tomatoes, it's not too surprising that When in Rome didn't get any nominations, but it still hurts, much like Caligula hurt as he watched Rome burn. It's hard to watch this movie and not appreciate its mise-en-scene — wide sweeping shots of the city's ancient glory, crowds of actors coordinated to move together perfectly in sync. Not to mention the infamous chariot race scene. If only they'd made When in Rome in 2001 rather than 2002 so that it could've competed against Gladiator for Best Picture. That's the price you pay for thinking too far ahead, flying too close to the sun.
1. New York Minute (2004)
New York Minute was the last great film that the Olsens would ever do. In retrospect, had we known, we probably would've treated it the same way we treated James Dean's Giant. Since a posthumous Oscar is out of the question, the only hope we have left is a Lifetime Achievement Oscar. While we know in our hearts of hearts that Mary-Kate and Ashley Olsen deserve an Oscar nomination, we must remain patient. The Academy recognized Leo solely because everyone told them they were supposed to. Perhaps they'll recognize our starlets one day too. Perhaps the Academy isn't as cold as I think they are; perhaps they won't make Mary-Kate and Ashley sleep outside in the dog house tonight.