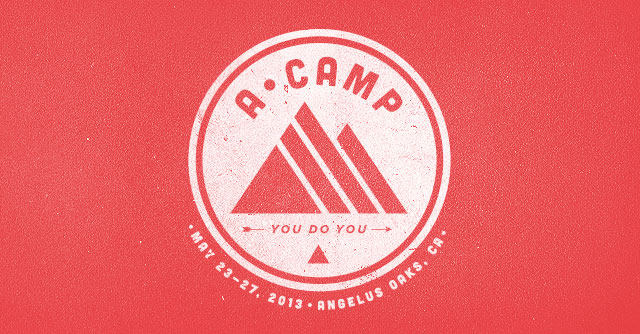 Have you ever stared longingly at the A-Camp Recamps like, damn, I wish I had a custom-made shirt about bears. Me too. Because I'm in those photos and I yearn for that simpler time.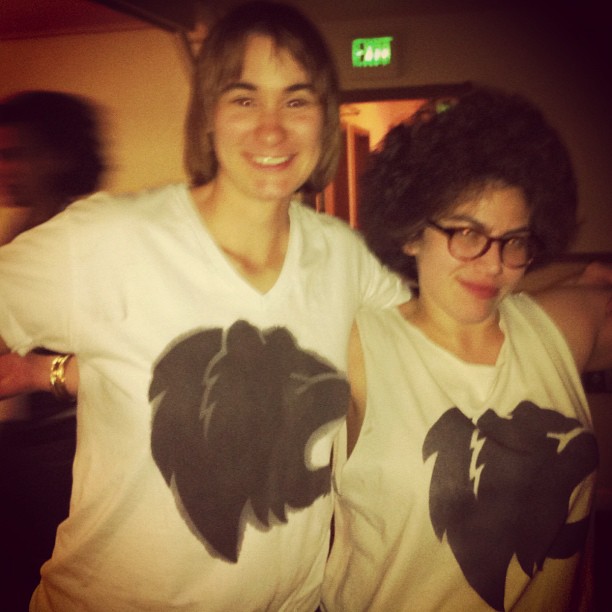 The good news is that you don't need to get in the van to get a spray painted top of your own design! All you need is some spray-on fabric paint and a shirt. Put a piece of cardboard inside the shirt, lay it flat, and get spraying! (Cut it up when you're done, if you so please, and if you need help or inspiration look no further than way back when to our tee-shirt cutting guide!) Of course, you don't want to just put paint on the shirt, right? If you do that's okay, but if you want shapes you need stencils! Now you're sitting there all ready to paint with no stencil and you're sad about it, right? Well, good news.
YOU'RE STENCILLING A SHIRT TODAY DAMN IT.
I asked Intern Geneva to make you four stencils, special, just for you!, and she made them so perfect, you guys! (Of course she did.) How could you not want these all over your body? I know I do. Just right-click (or command-click) to save 'em and then print them out, trace them onto sturdy paper and cut them out out!
All you have to do is spray paint in the general direction of the stencil while weighing it down on top of a shirt and then hang said shirt to dry. Then you can go ahead and cover your entire epidermis with them. WHAT ARE YOU WAITING FOR?