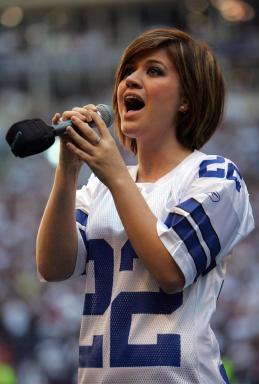 Hello football fans, queer as folks, puppies, cats, strangers, and Hawaiian sweet rolls. I hope you're living your life like it's golden by never singing that song because today is the day that football reigns supreme. When men in suits wax poetic about other men and no one calls them gay even though it's kind of gay. I'm talking about Super Bowl XLVI! It looks to be an uncharacteristically not miserable weather day in Indianapolis where the New England Patriots will take on the New York Giants. This should be exciting for both cities because they really appreciate the other's sports teams and are respectful of their efforts. Kick off is set for 6:29pm EST. Kelly Clarkson will be singing the National Anthem which is exciting even though I wish it was Jim Cornelison. As a friend of mine once said, he sings like a superhero.
New England has three titles to their name, the last coming in 2004. The Giants won their third in 2007. Most experts think the Giants will win. The only thing I'm an expert on are quesadilla makers which has nothing to do with football and might be why I think the Patriots will win. Madonna is the half-time show and it seems there will be lots of SPECIAL GUESTS. Maybe Justin Timberlake will use this time to announce his return to music. That'd be swell.
I'm not particularly excited about this game but once it starts, I think that might change. When I see how much this means to the players, coaches, and weirdly enough, fans, I become nostalgic for being in big games where a weird mix of pressure, intensity, determination, and nervousness eventually led to a moment of ultimate triumph or soul-crushing agony. But if that doesn't appeal to you, there's always the Puppy Bowl!
I hope you all will make it out to a Super Bowl Party. If there's anything I've learned in life, it's that anytime there is an opportunity to eat an obnoxious amount of tortillas and salsa, you take it. And maybe you'll meet your future ex-wife there. You gotta have goals. I'm excited about my Super Bowl plans because it holds a lot of opportunities for me to use the term BrOJ Simpson in a somewhat fitting setting.
Now let's see those predictions.