Hello and good morning to all of my favorite queers! Are y'all participating in the international kiss-in going down today? It's okay if not. I'm just cuddling with my dog.
Our Greatest Supporters
+ Apparently, Pope Francis' "not giving a fuck about gay people" thing is on a whole 'nutha level.
A gay French man says Pope Francis called him to tell him his sexual orientation doesn't matter and that "we are all children of God." …

"'I received the letter you sent me,' he said. Then we talked about my situation in my life. He told me, 'Your homosexuality, it's not a problem. One must remain brave, one must continue to believe, to pray and to stay well.'"
+ Obama met with Russian LGBT activists mere weeks after blowing off Vladmir Putin for not playing nice with the queers. Talk about a burn yo.
+ The Notorious RBG thinks gay marriage is an act of genius. I think none of us mere mortals are allowed to object.
Supreme Court Justice Ruth Bader Ginsburg, who recently officiated at a friend's same-sex wedding, told a Philadelphia audience Friday that growing acceptance of same-sex marriage reflects the "genius" of the U.S. Constitution…

"So I see the genius of our Constitution, and of our society, is how much more embracive we have become than we were at the beginning," Ginsburg said in a far-ranging discussion of her work at the National Constitution Center, steps from the nation's founding at Independence Hall.
"Susan Sarandon and Her Pet Muppet Enjoy a Canadian Hand Massage"
IDK, this seemed like a thing you wanted in your life.
One of Us
+ Michael Jordan's daughter, Jasmine, may or may not be dating a hot girl named Carmen. Spoiler alert: not me, but clearly a distant #soultwin and thus, proof of great taste.
+ Demi Lovato, who's joining Naya Rivera for some queer Latina romance, loves playing a lesbo, in case you're wondering.
"Figuring out how to represent that community [was a unique challenge]… it's been pretty awesome to represent that on primetime TV," she told MTV News…

"Well I took a meeting so before I even booked the role. I knew what the role was going to be, and [Naya Rivera and I] had an awesome time working together," Demi gushed. "She's such a bada**; I love her. And I've been friends with a lot of the people from the cast beforehand, so I feel right at home."
+ Canadian Speed Skater Anastasia Becsis is coming out publicly to fuck with Russia.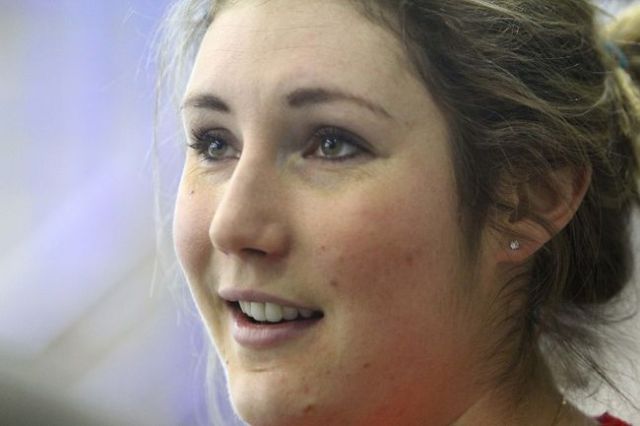 "I could never promote that message of concealing who you are with all of this going on in Russia. I'm kind of happy that I did it on my own terms,wp_poststhe long-track speed skater said…

"I… have faith in Russia," she said. "I think — I hope — that things will get better."
+ Sara Swaty's art pushes the boundaries of gender and tugs on my queer heartstrings.
"The idea of gender and the roles, responsibilities, and expectations associated with it has fascinated me for years. Mainstream culture and society impact how we as a people view gender. Where we live and how we are raised dictates our own perceptions of gender, and what is 'normal' or 'weird,' 'right' or 'wrong.' In the spring of 2010, I began a project focused on gender expression, which led me to photograph individuals within both straight and LGBT communities in an effort to capture images that question traditional gender roles and explore identities beyond the male-female binary."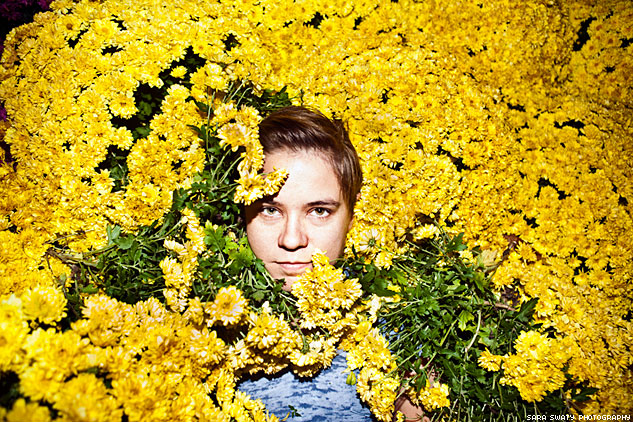 Keeping It Local
+ The New Mexico Supreme Court may soon hear arguments on same-sex marriage.
+ California's legislature supports making it easier to change the gender listed on your birth certificate, further cementing their long-held title of "amazing place to live."
+ What would Bedstuy pride be without a couple photos?
Cute Animal ROUNDUP
Because I love you.
+ Two Cheetahs, one amazing show of animal affection within a confined space.
Lil Bub's quest for media supremacy continued Thursday night outside Strand Books in New York, where hundreds of people collectively skipped dinner and stood in line to look at a cat. But not just ANY garbage-swilling, common street cat! Lil Bub is crazy-adorable, and, with a new book (Lil Bub's Lil Book) out this week, clearly capable of linguistic expression. Standing in line at a bookstore for a chance to see Bub is, then, like standing in line to see a wizard, i.e. completely justifiable.
+ If Eli loved bathtime as much as these Dachsunds I might feel less terrible enjoying it.