Happy Sunday Funday! I'm turning 25 tomorrow, in case you haven't heard, and this bunch of good gay news is hopefully going to keep me from totally losing it when the clock strikes midnight. So let's do this thing!
Obama's Trip to Kenya Just Got Real Gay
President Obama is not backing down on the issue of gay rights when he goes to Kenya. Like, for real.
Speaking at a joint press conference, Obama directly addressed Kenyan President Uhuru Kenyatta that gay people deserve equality:
I've been consistent all across Africa on this – I believe in the principle of treating people equally under the law, and that they are deserving of equal protection under the law, and the state should not discriminate against people based on their sexual orientation. I say that recognising that there may be people with different religious or cultural beliefs – but the question is how does the state operate, relative to people?

If you look at the history of countries around the world, when you start treating differently because they're different, that's the path whereby freedoms begin to erode and bad things happen.

When a government gets in the habit of treating people differently, those habits can spread. As an African-American in the United States, I am painfully aware of the history of what happens when people are treated differently under the law.
This Queer Couple Went Around the World Together for Their Honeymoon
Blake MacKay and MacKenzie Fe documented their trip in an adorable honeymoon video. No word on whether it took eighty days or not, though.
Italy Just Made Life a Lot Easier for Trans People
Italy just became one of only five countries where trans people can self-determine their gender identity, meaning they don't need a doctor's approval to make legal changes to their official records — thanks to a historic Supreme Court ruling.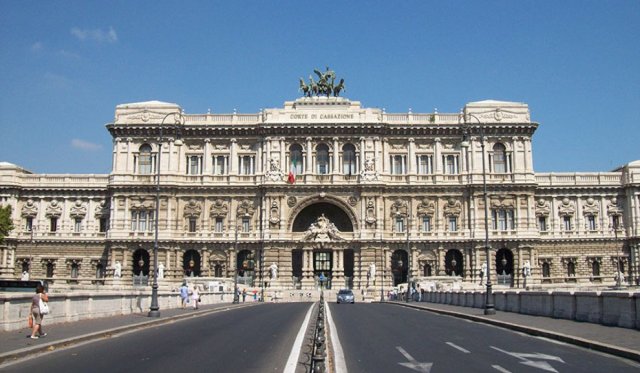 Cutest. Ring Bearer. Ever.
It was her mom's big day, but I am 99% sure you'll agree with me that Scarlet being a ring bearer and defying all gender convention and looking damn adorable doing it anyway is even better than the best wedding.
This is Riley Curry Doing the Nae Nae
I Think This Pastor is Over Homophobia Or Something
Pastor E. Dewey Smith railed against people who preach hate this weekend, inspiring a thousand praise hands emojis in my heart.  
A Show I Can Believe In
What would make FRIENDS (TV Show) even better???PUPPIES!(via BuzzFeed BFF)

Posted by BuzzFeed UK on Thursday, July 23, 2015